Ray Gross is a member of the U.S. Rifle Team and the 2019 NRA ELR Light Division Champion. Here's what he keeps in his range bag.
What are your first memories of handling a firearm as a youth?
I'm not sure how old I was when I shot my first shotgun, but know I was too young to hold it up myself. We were out rabbit hunting, and I had a 12-gauge single shot with what must have been a light load because I do not recall it hurting. Yes—I missed.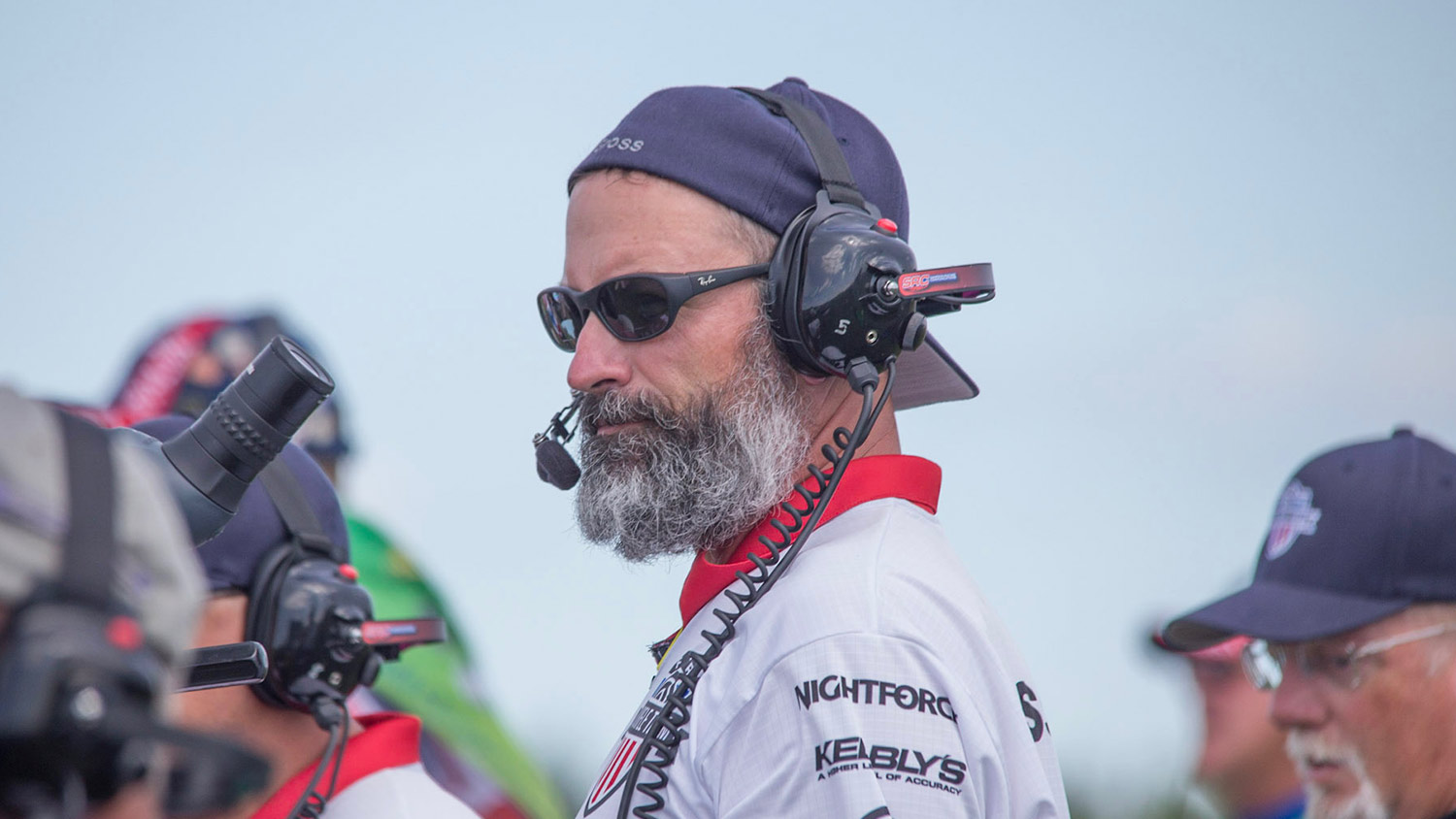 How did you begin in competitive shooting?
I began competing in 1991, at age 27. I bought an M1A and joined the Midland County Sportsman's Club. One day I was at the club shooting the M1A when a member, Rich Koskela, came over and invited me to join them shooting competitions. Up until that point, I had no idea there was such a thing as NRA Competitive Shooting and I had been a member since 1986. Anyway, Rich and some of his friends showed me the basics and at my first match, I finished in the top half and first MU.
What are your major accomplishments in the shooting sports?
In 1995, I earned the Distinguished Rifleman Badge and a few years later switched to Palma rifle. On the way to making my first Palma team in 2003, I won the Army Cup, the Andrus trophy twice and the Sierra Trophy once. As a coach, I won the Herrick match, and seven F/TR National Championship team matches. Internationally, I've coached three gold medal America match teams (The USA has only won four in Palma Rifle), and earned a Silver and Bronze coaching on the Palma Team in 2015 and 2019. In 2017, I led the U.S. F/TR Team to a World Championship. This year, I also won the ELR National Championship. Over the last couple years, the Michigan Service Rifle Team let me coach them in the NTT and NTIT and that's been a lot of fun.
What do you do in your free time?
About a year ago I started a new career, which I really like. One of the negotiated terms was time off for competitions. The downside is I have a 1-hour drive both ways each day, so I am a bit of a homebody during the week. I love outdoor concerts with huge crowds and kayaking down a remote river with no one around. A bit of dichotomy, I guess. Although I am not a hardcore hunter, I try to get out when I'm able. 
What firearms do you use for competition?
All the rifles I have for competition are custom made. I use Kelbly Panda actions, McMillan Stocks and Bartlein barrels to build a rifle around and shoot Berger Bullets. For F/TR and ELR, I have Nightforce scopes, BixN'Andy Triggers, Edgewood bags, Phoenix Bipods, Crosstac mats and the Iron308 bipod mat, sold by ELRhq.com. At times I've used a couple Barnard actions and many Krieger barrels too.
For gunsmiths, Al Warner, Randy Gregory and Harless Precision are my go-to. As for the best reamers, call Manson Precision.
I just finished putting together a AR-15 Service rifle and I bought virtually everything from Brownells. I'm enjoying re-learning how to shoot Across the Course.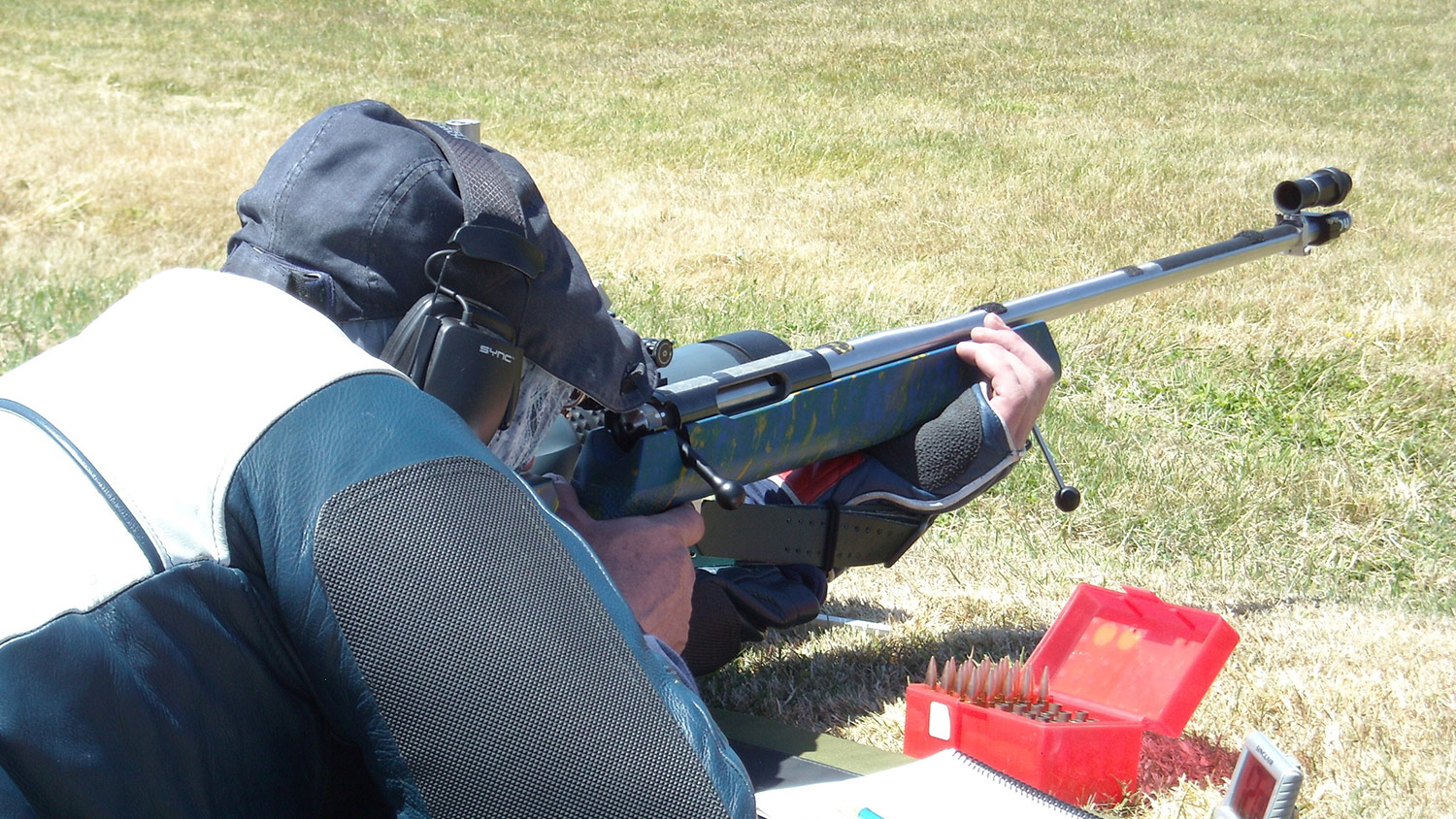 Tell us about your range bag and what you carry in it besides your firearms.
For Palma, I use the basket bag insert from inside a Brownells' range bag. It's basically an open top, Cordura basket with a few pockets. I'm currently on the lookout for a more travel-friendly, waterproof bag that'll work well for international travel competitions.
For F/TR, a 5.11 range bag keeps my things organized and at hand when I need them in the middle of the match. I try to be a minimalist with what I take out to the firing lines so the things I use most often are neatly organized in each bag. These items include shooting glasses, glove, earplugs, ear muffs, ammunition, wind charts, timer, sweatband, hat, towel and rain cover for my rifle action and ammunition box.
What would you tell someone interested in finding out more about your sport?
Just show up at a match with whatever you have. You will make new friends and find endless new ways to challenge yourself and enjoy the shooting sports.
Any tips for new shooters?
Watch the better shooters, especially their techniques and preparation. Those things are 100 percent more important than their gear.
---
Read more Range Bag articles: