United States Practical Shooting Association (USPSA) Grand Master Casey Reed is a five-time Minnesota USPSA State Champion and most recently—2018 Limited 10 National Champion. When he isn't competing, he works as a full-time engineer at Federal Ammunition.

Read on to learn more about Casey.
What are your first memories of handling a firearm? 
I first picked up a firearm when I was about 7 years old. It was a .22 LR rifle. My parents live on 10 acres in Minnesota so my dad would let me shoot all the time, including plinking at pop cans and squirrel hunting in the backwoods. My dad was big into hunting—so I spent most of my childhood shooting both rifles and shotguns.
Tell us about how you got your start in competitive shooting.
I started competing in 2012 when I turned 20 years old. I spent most of my childhood hunting with rifles and shotguns, but I had no idea about competition. I never even shot a centerfire pistol until I was 19. A coworker at Federal Ammunition introduced me to USPSA shooting. I was an intern at the time, and he brought me out to watch a match.

I thought it looked fun, but really just planned on shooting it occasionally. A few weeks later, I shot my first match with a Glock 34 and was instantly hooked. Since I'm an extremely competitive person this went from an interest, to a hobby, to a passion to an obsession in a matter of months. Nowadays, I spend most of my free time training and trying to be the best practical-pistol shooter in the world.
What firearms and other gear do you use for when you are in competition?
When I started competing back in 2012, I used a Glock 34, then I started using a CZ SP01 Shadow. Now I have the EAA Tanfoglio Stock 2 chambered in 9mm and I love it.
Tell us about your range bag and what you carry in it besides your firearms. 
I use a CED/DAA Deluxe Professional Range Bag. This range bag is perfectly sized for me. It's large enough to carry all of my gear, yet still small enough for travel. It has plenty of pockets and a great layout—making it an extremely efficient bag.
A few other items he carries in his range bag: 
Safety glasses and ear protection
Small tools kit with punches, screwdrivers, etc.
Small spare-parts kit
Mag cleaning brush
Uplula mag loader
Range towel
Slip-on kneepad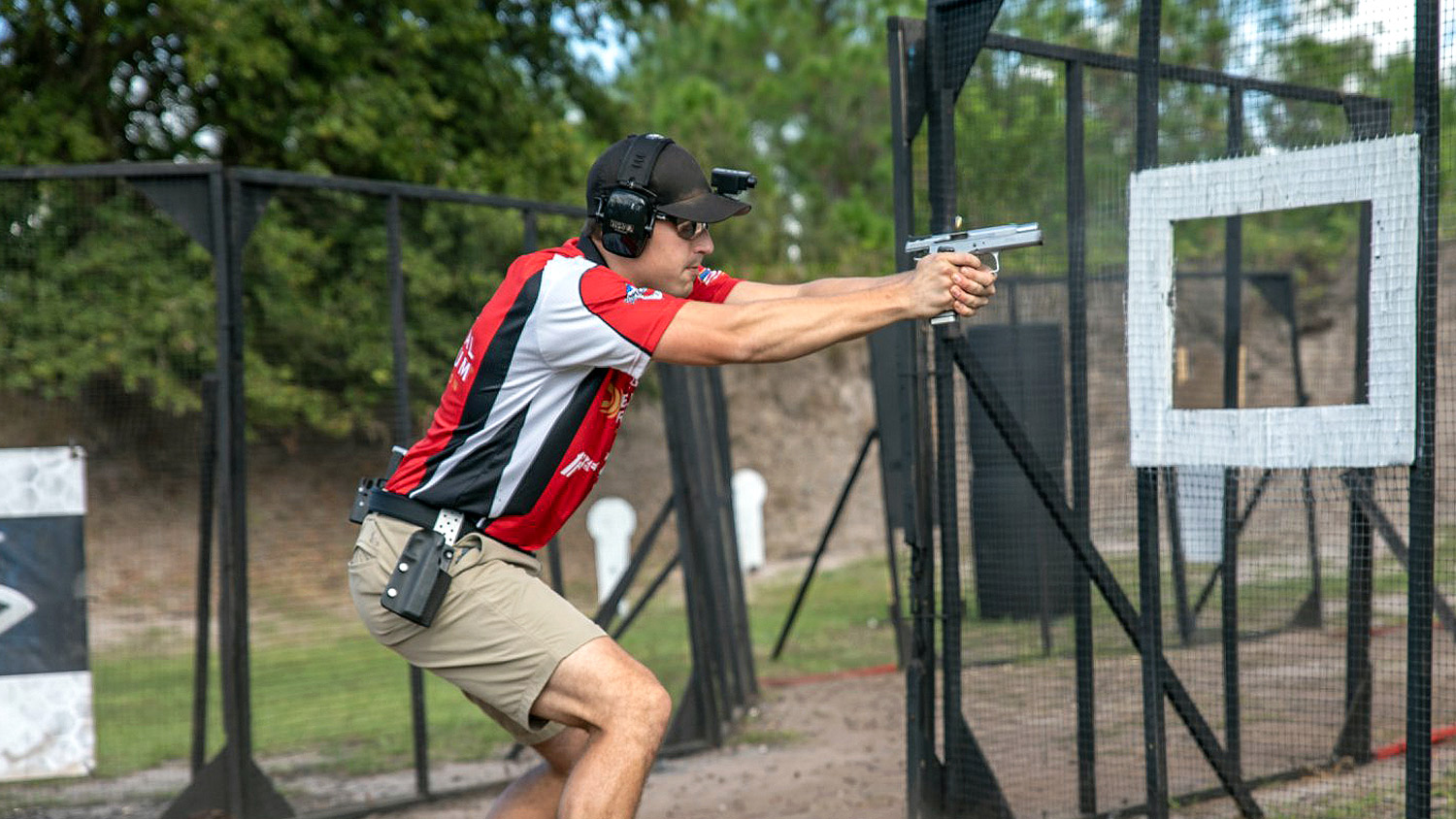 What do you do in your free time?
Most of my free time is spent shooting competitively. Although you may also find me hunting, ice fishing, playing pool and going to the myriad of breweries found all around the state of Minnesota.
What would you tell someone interested in finding out more about your sport? 
I always suggest going to USPSA.org to gather info about any action-shooting matches in their local area. Then attend a match, watch and ask questions. Competitors are always willing to help. The Coming Events section of SSUSA is also a great resource.
Any tips for new competitive shooters? 
Start shooting matches right away. Don't think you are not good enough. Get experience, ask questions and watch the best guys shoot. Shooters now post so much content on social media and
YouTube
that you can learn by using those sources. Learn the fundamentals and practice every day. I suggest that new shooters practice five minutes a day—rather than 30 minutes only once a week.
---
Read more Range Bag articles: