At 16-years-old, Dave Sevigny purchased his first shotgun for clays and hunting. About four years later, at age 20 he became interested in handguns for target shooting and carry. His first handgun was a .357 revolver, with semi-autos soon following. That's when the competition bug bit him.

Sevigny explored several different shooting sports but preferred USPSA over the rest. He's competed in hundreds of major state, regional, national and world championship tournaments, winning many. Today, Dave spends the most time in USPSA, Steel Challenge and IPSC, with a much lighter schedule in 3-Gun.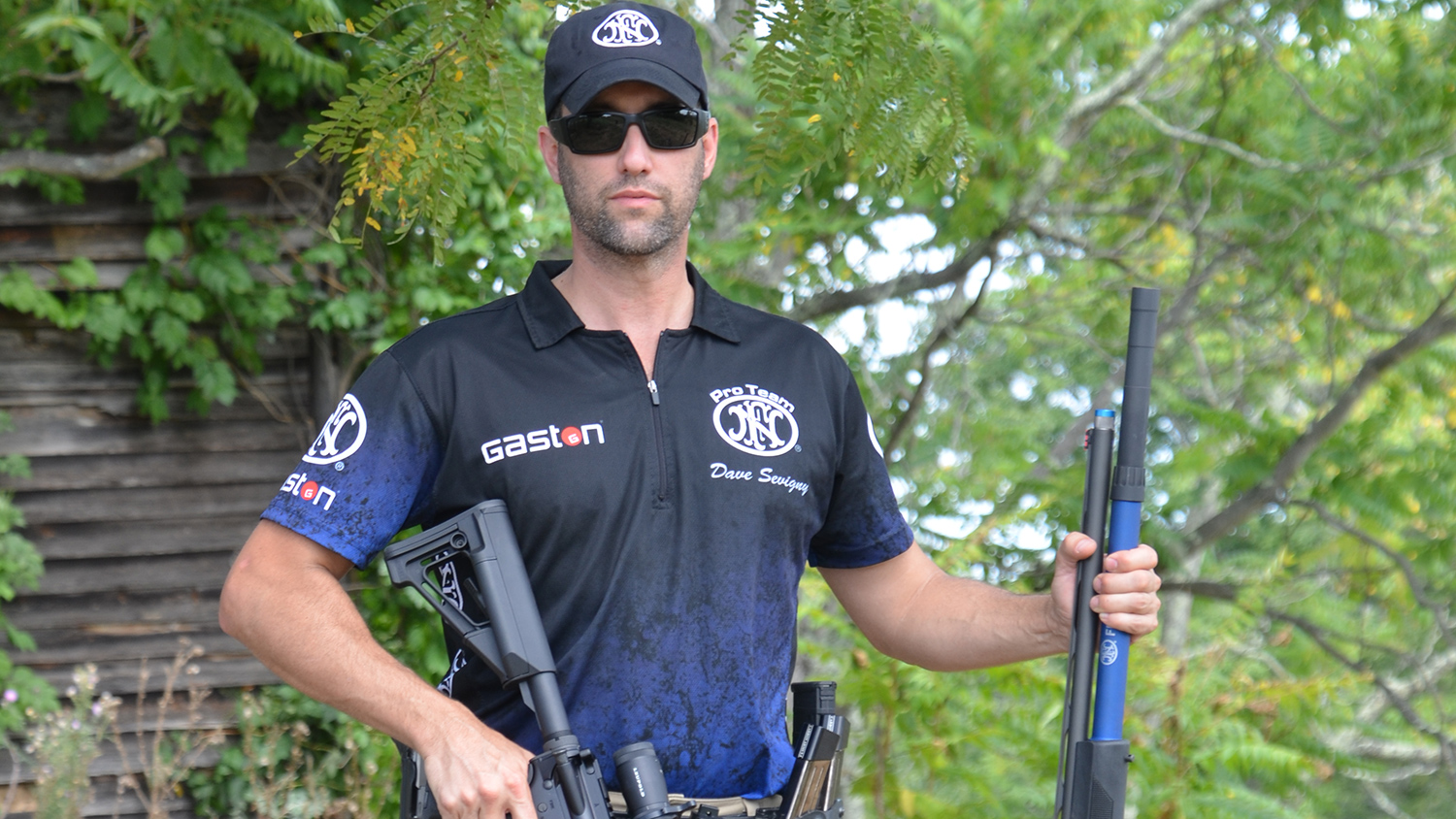 As a proud employee of FN and member of the FN Pro-Team, Dave customized his guns a bit. For a pistol he shoots the FNS-9 Longslide 9mm pistol with Warren Tactical Series Sevigny plain black fixed sights and occasionally a custom single stack 1911 .45 ACP, wide body/high capacity .40 and .38 SuperComp pistols. His rifle is the FN 15 DMR .223 rifle with Warne X-Skel30 MSR mount and Leupold 1x6 MG optic. As for a shotgun, he shoots the FN SLP Competition 12-gauge shotgun. Dave spends a lot of time reloading 9mm, .40 and occasionally .223 for practice.

When competing, Sevigny carries everything in his GASTON J GLOCK style LP range bag. The trolley kit is nice for two people shooting together or if you like to bring everything with you. He also uses an Eberlestock Phantom, Vertx A-Range bag, and Safariland 3-Gun bag, all of which are purpose built, with heavy duty construction and built to last. Besides his firearms, Dave also brings along spare magazines, ammunition, eye and ear protection, tools, a first aid kit, cleaning supplies and a magazine brush.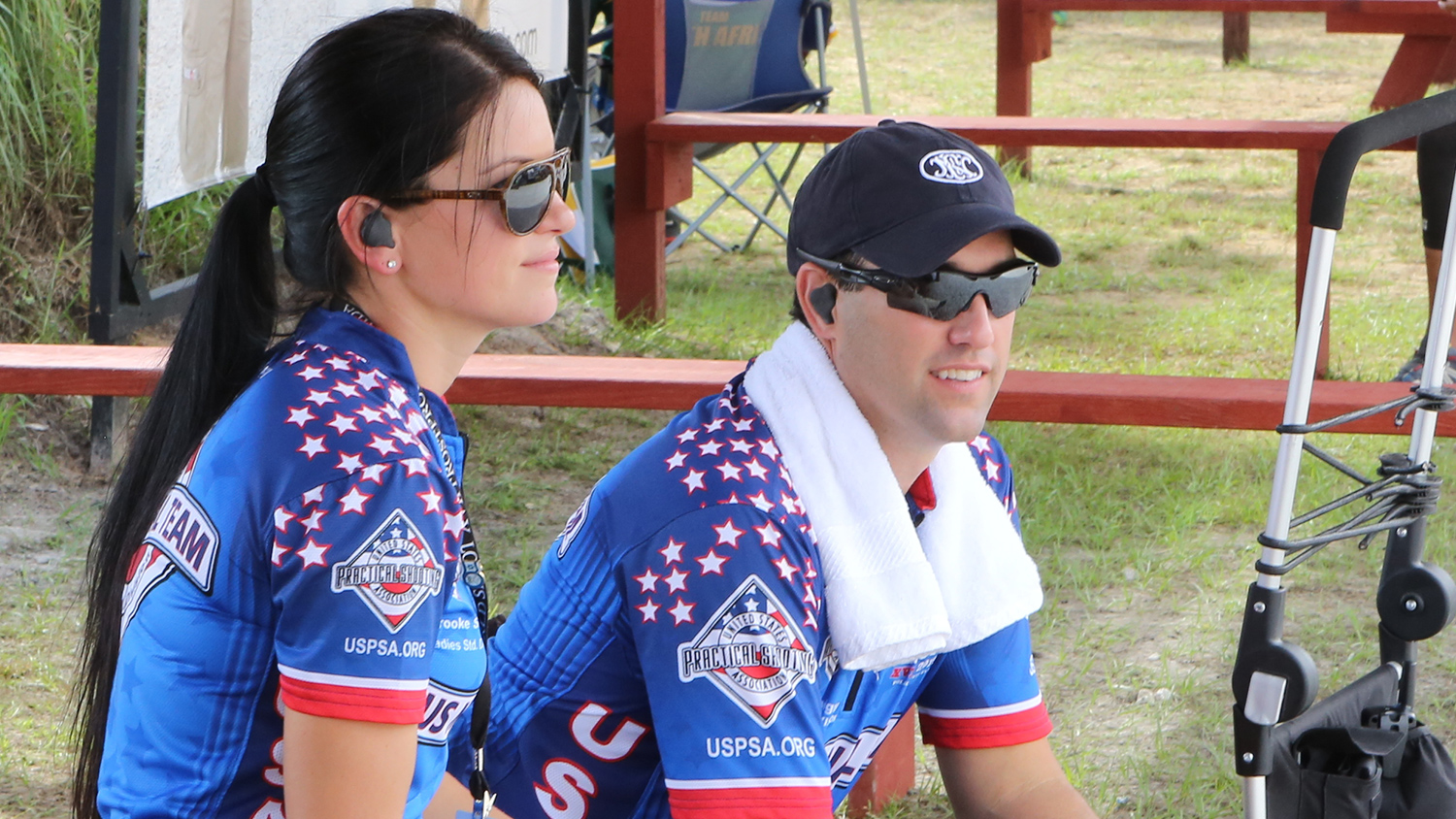 For those interested in getting involved in the shooting sports, Dave suggests attending matches and speaking to those competing. As a new shooter, compete with what you have, then learn the best products for your intended purpose. Identify your strengths, then work on your weaknesses and question experienced competitors. Never feel like you're not good enough to compete because the truth is nobody cares where you place. Above all else, pay attention to your trigger press and have fun with it.