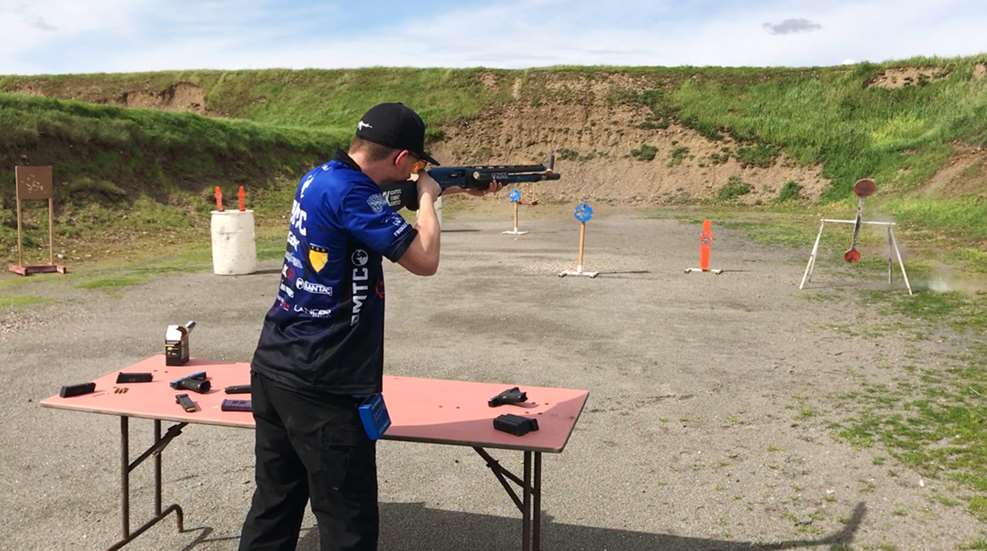 When you were growing up was there a gun cabinet with glass doors in your hallway? You know the one. Sure, you could look at it, but you knew better than to touch it. Austin Hull had just such a gun cabinet at his house and it was always a source of envy, until he turned five years old. That's when he was finally trusted with a Red Ryder BB gun and was set loose on all the soda cans he could find. Later, Austin's first shots with a real gun were with a Winchester 63 .22LR that was given to his dad by his grandfather. Fortunately, Hull's generous neighbor had access to a ranch, and took him out to go shooting. He still owns the Winchester today, and Hull still shoots it.

Hull began shooting trap after watching Tom Knapp and some of the other exhibition shooters. During his very first round, he shot a 12 out of 25. Things just got better from there. The head coach of the junior clays program approached his dad asking if Austin would shoot with the team. He competed from seventh grade all the way to his senior year of high school in 2012. Hull's first out-of-state competition and large-scale National Match was in 2009 when his team won the National Junior Clays Championship. That year his 5-man team won 12 medals combined.

After graduation, he joined the U.S. Marine Corps and was gone for about a year doing various training evaluations before returning home for Reserve Duties. He shot trap a few more times but felt there were more exciting ways to shoot. When he learned about 3-Gun and USPSA, he instantly knew he had to try it. With all the equipment he needed, Hull drove nearly three hours for his first match.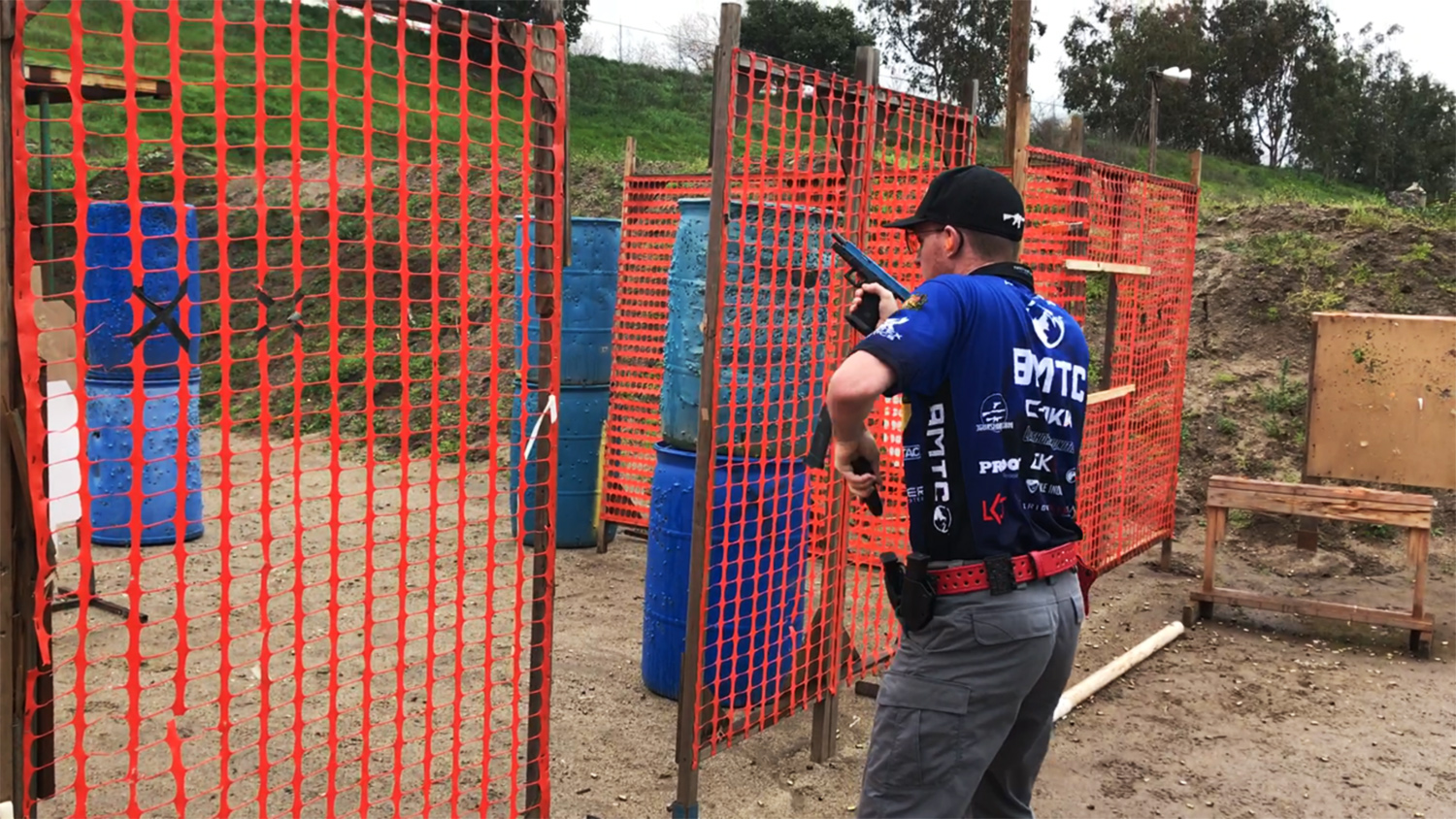 Thanks to California gun laws, Hull's gear has been a hodgepodge of firearms and accessories. His pistol is a Gen 3 Glock 34 customized by Loki Tactical out of Florida; with Dawson precision sights and a magwell. For shotgun, he shoots a FN SLP Competition with an extended magazine tube and a matchsaver. Finally, his rifle is a custom Blue Mountain Tactical Concepts; topped with a Vortex Strike Eagle Optic, Proof Research barrel, Trigger Tech trigger, Armaspec Stealth recoil spring, Lantac Dragon muzzle brake, Brigand Arms carbon fiber rail and a Luth-AR stock. Hull represents Blue Mountain and is getting one of the very first rifles they are building.

For 3-Gun, Hull carries Safariland's 3-Gun Bag. Not only does it hold all his guns in a padded and well-protected compartment, it even has a small extension for his shotgun magazine tube. Additionally, he also uses a 5.11 Tactical range bag for his ammo, magazines, tools, and protection for both ears and eyes. According to Hull, "[My gear] is usually stored in various arrays of disorganization."

If you are brand new to shooting—take it slow. Use the equipment you have to start, there is no need to run out and drop a bunch of cash immediately. Understand the rules and basics of your discipline of choice—and don't be afraid to ask questions. There is a shooting sport for everyone, whether it's 3-Gun, USPSA, NRA High Power Rifle, Precision Pistol, or even Air Gun matches.

For those interested in competitive shooting, Hull suggests researching online. Find him on Instagram: @adaptivecombatkinetics