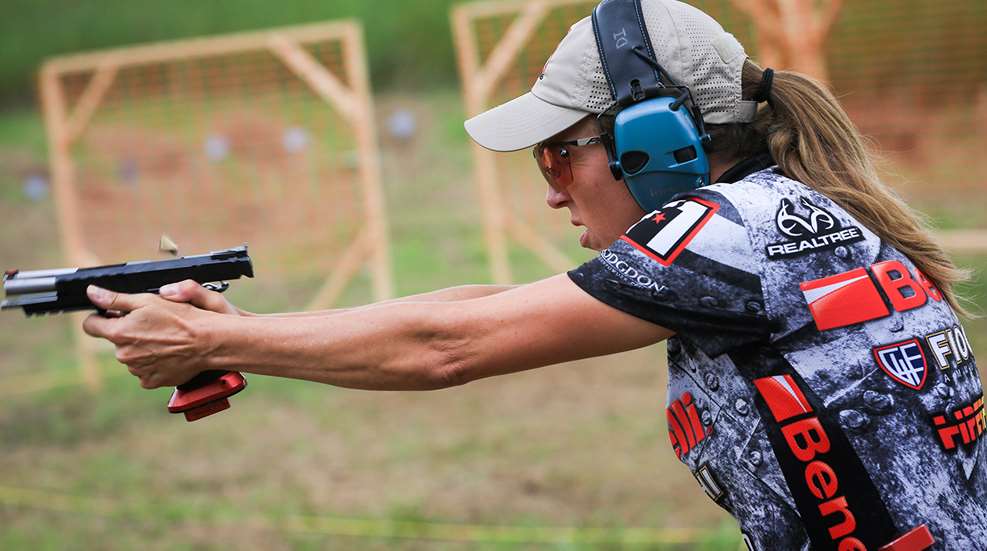 Dianna Muller
can't really remember what the first gun she picked up was—since guns were always in her household. From a young age, her parents taught her safety and respect for firearms. She'll have to ask her dad!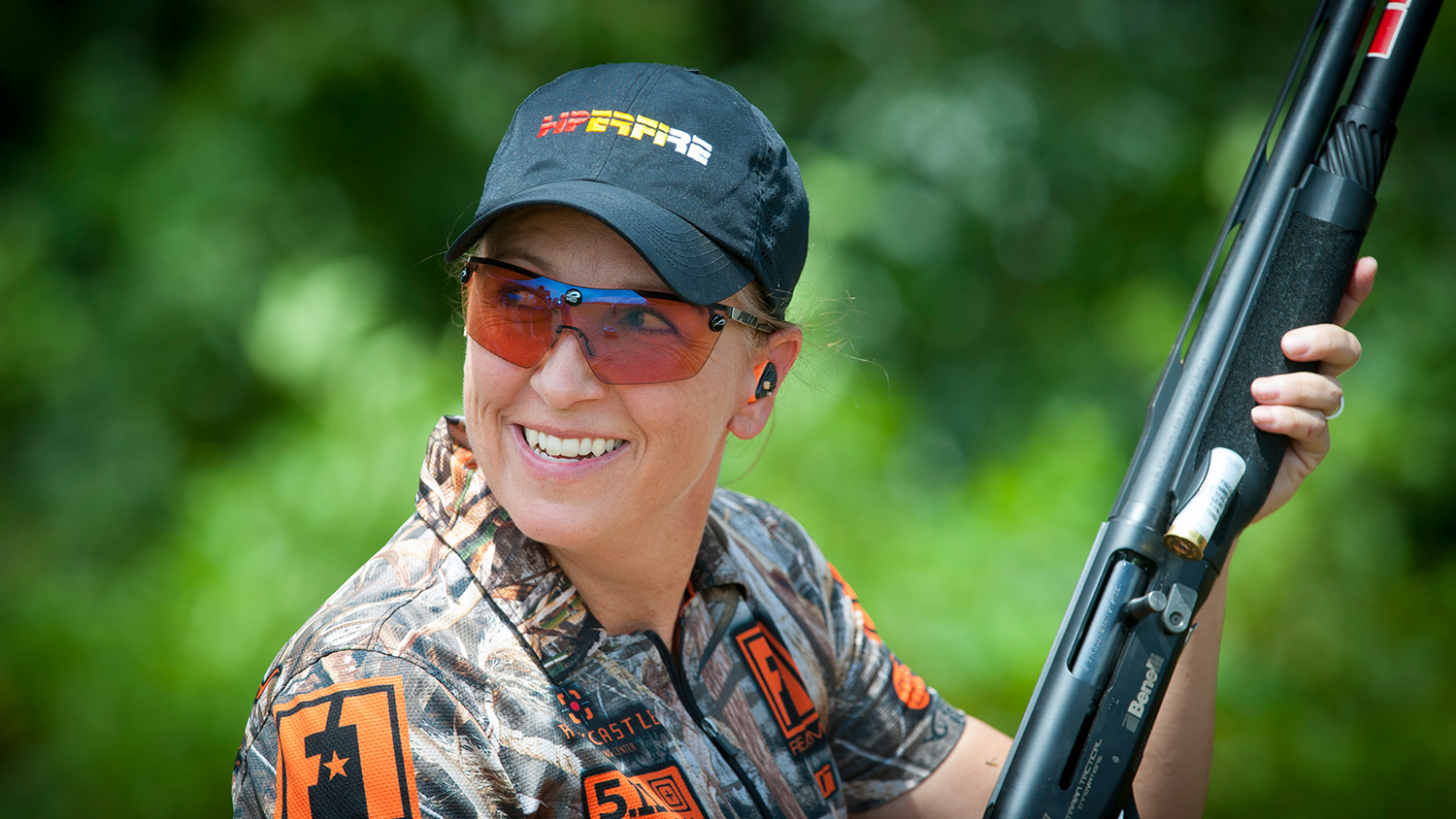 After a couple of miserable years of deer hunting, along with her dad, she started competing. For a self diagnosed A.D.D. person, sitting in the cold tree stand was not her idea of fun. Thankfully, Di's dad started focusing on other shooting related things they could do together—eventually finding the
USPSA
. Pike-Adams Sporting Alliance (PASA) Park in Barry, IL, was only a couple of hours away, so they would hit pistol matches there. The park hosted big matches—where they watched some great shooters like Judy Wooley, Mike Plaxco, Brian Enos and
Rob Leatham
shoot.
Dianna's major accomplishments include:
2013 and 2016 USPSA Multi-Gun National Ladies Champion.
2015 IPSC World Shotgun Championship in Agna, Italy.

Silver medal in Ladies and gold.

Co-host on Shooting Gallery.
Team Captain for Benelli.
D.C. Project-founder. [Editor's Note: The D.C. Project is an initiative that is working to highlight the diversity of gun owners, especially women, with their legislators.]
When it comes to her shotgun, Di shoots a Benelli M2 customized by Hayes Custom Guns and TTI. For pistol it's a Hayes Custom 2011 pistol in 9mm, and an F1 Firearms BDR153G in .223 with a Hiperfire Eclipse trigger, topped off with a Leupold Mark 6 1-6x for her rifle. And Fiocchi Ammunition keeps everything running.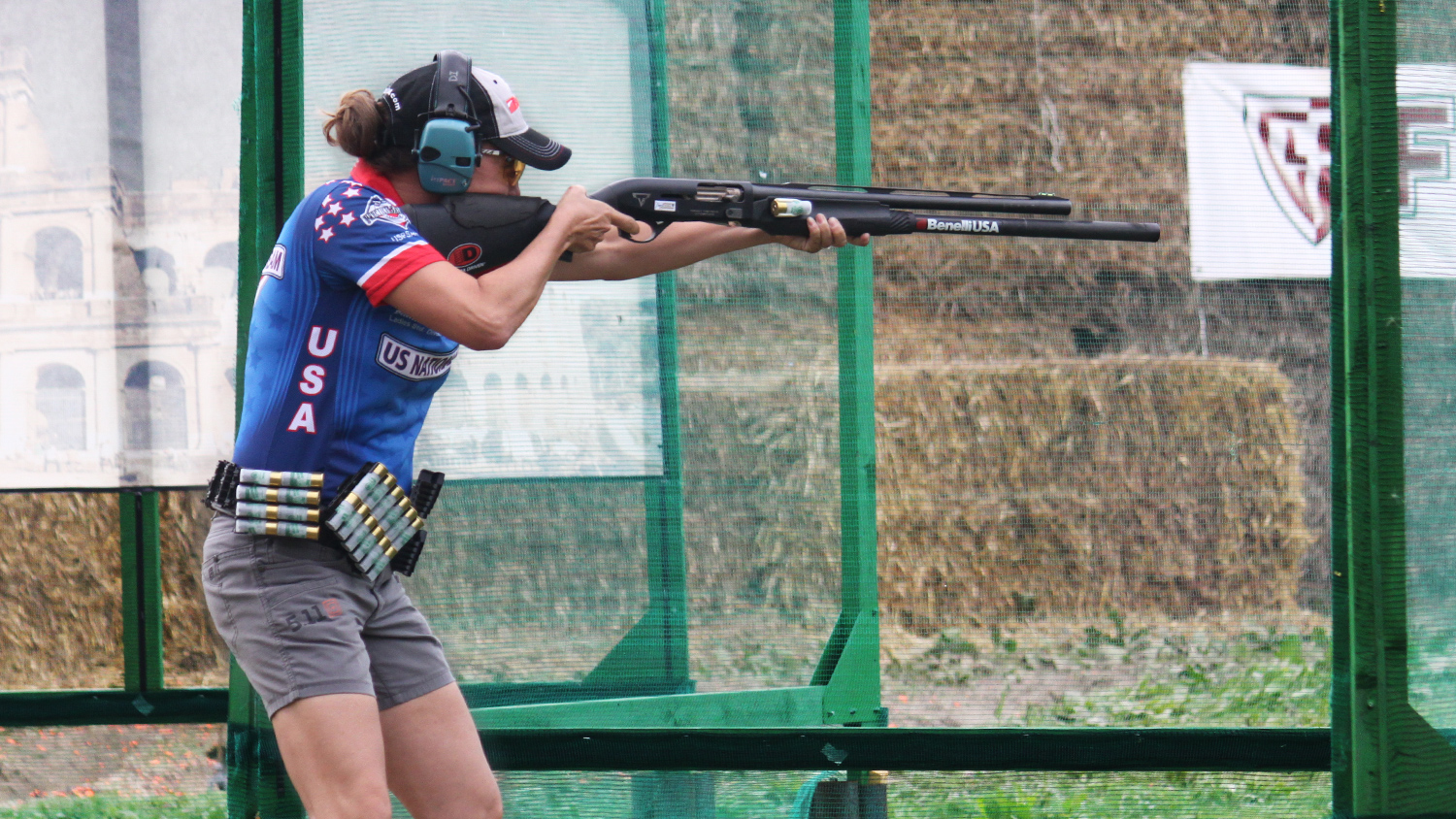 If you're a new shooter, Di suggests to learn a system as quickly as you can. Humans do better with structure and routine. Put things in a designated place and return them to that place. The last thing you need as a new shooter is to be searching for something you can't find and add stress to the situation.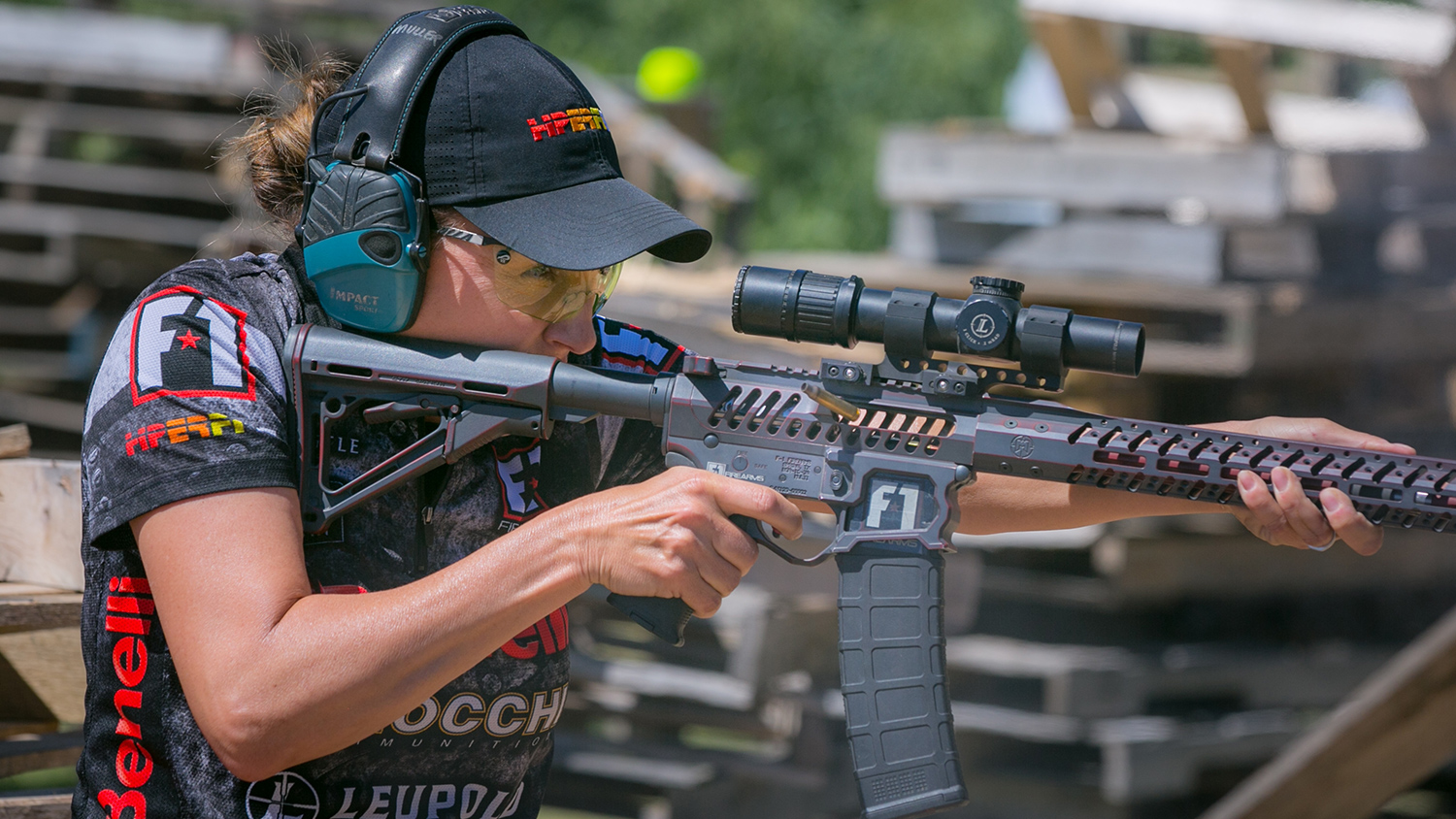 Now retired from the Tulsa Police Department, Di shoots full-time. On her free weekends, (which are few and far between) Dianna and her husband Ryan usually end up booking trips to see family or hitting up the beach. 
Visit Dianna Muller's Facebook page here
.


All photos by Dave Weaver unless noted otherwise.