Kel-Tec engineer and 3-gunner Joe Easter is one of the brightest competitors of his generation. Learn what he keeps in his range bag.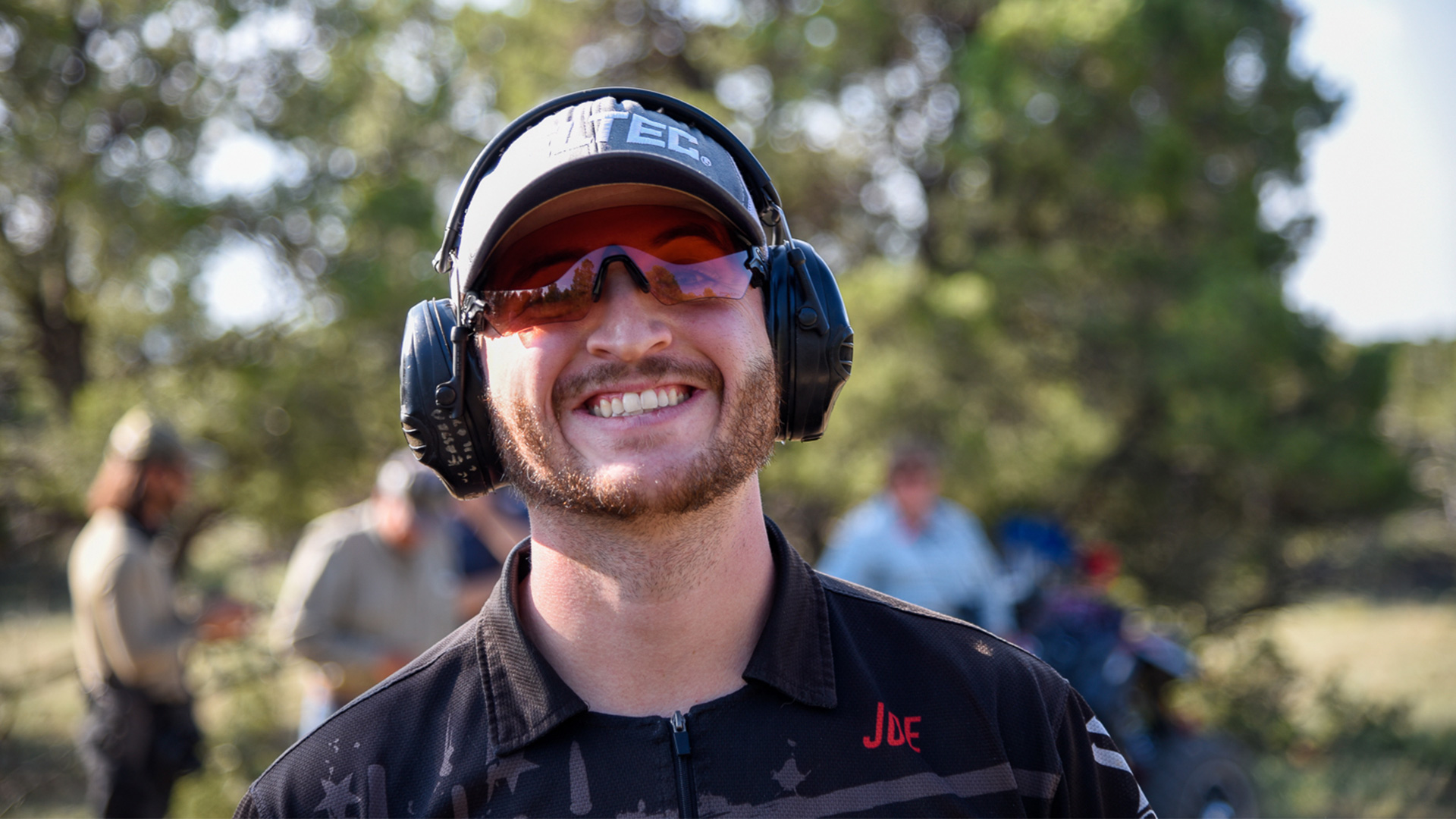 What are your first memories of handling a firearm?
I first picked up a firearm when I was eight years old. My grandfather let me shoot BB guns and .410 single-shot shotguns with him on his farm. Both he and my dad taught me safe gun handling and marksmanship skills. Shooting with them are some of my favorite memories from growing up.
Tell us how you began in competitive shooting.
Shortly after I moved to Florida for work, I started to compete. This state has a fantastic action-shooting community, and I jumped in headfirst. Not long after, I got into 3-Gun competitions, and that's where things really took off. I love competitive shooting—for both the friendships that come from it and the chance to test myself every time the buzzer goes off.
Please share with us some of your major shooting accomplishments.
My biggest accomplishment in competitive shooting was placing second in the Standard division at the 2019 IPSC Rifle World Shoot in Karlskoga, Sweden. The IPSC World Shoots bring together some of the best shooters from around the world to compete.

A few more accomplishments:
2020 USPSA Multigun Limited Champion
2019 Vortex Shooter's Source Limited Champion
2018 Kel-Tec USPSA Area 6 Multigun Overall Champion
2018 Texas 3-Gun Limited Champion
2017 SMM3G Limited Champion
2016 Fort Benning 3-Gun Tac Irons Champion

What firearms and other gear do you use for competition?
My main rifle is a Kel-Tec RDB. Although, it's been through a few changes since I first began shooting it. Most of the time I've run it with a 20-inch barrel and Vortex Optics Spitfire AR prismatic scope. However, when I started prepping for the 2019 IPSC Rifle World Shoot, I switched over to a 24-inch barrel with iron sights to meet the division requirements. I've enjoyed the challenge of shooting that setup and stayed with it since. In addition, I shoot a Beretta 1301 shotgun and an Infinity 2011 pistol.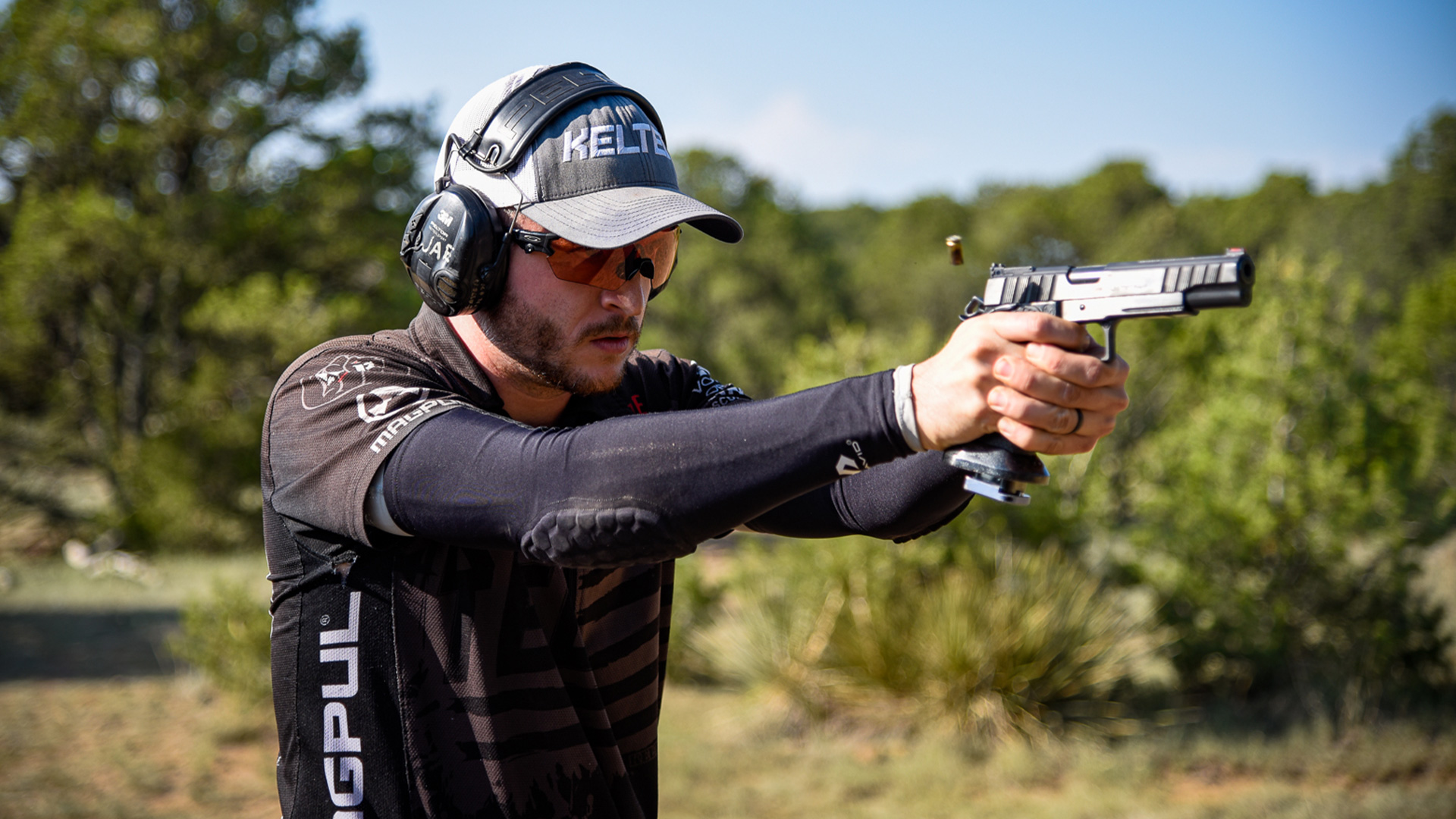 Tell us about your range bag and what you carry in it besides your firearms.
For about eight years I've been using the same main range bag, a MidwayUSA-branded bag. It's held up well and done its job. Besides my firearms, I carry a few spare earplugs and a trauma kit inside. Thankfully I've handed out plenty of the plugs, but never had to use the trauma kit.
As for spare parts and other replacements, as well as tools that I may need, I keep those in Magpul DAKA bags. It makes traveling to major matches easy. I just pull the bags, throw them in my suitcase and go.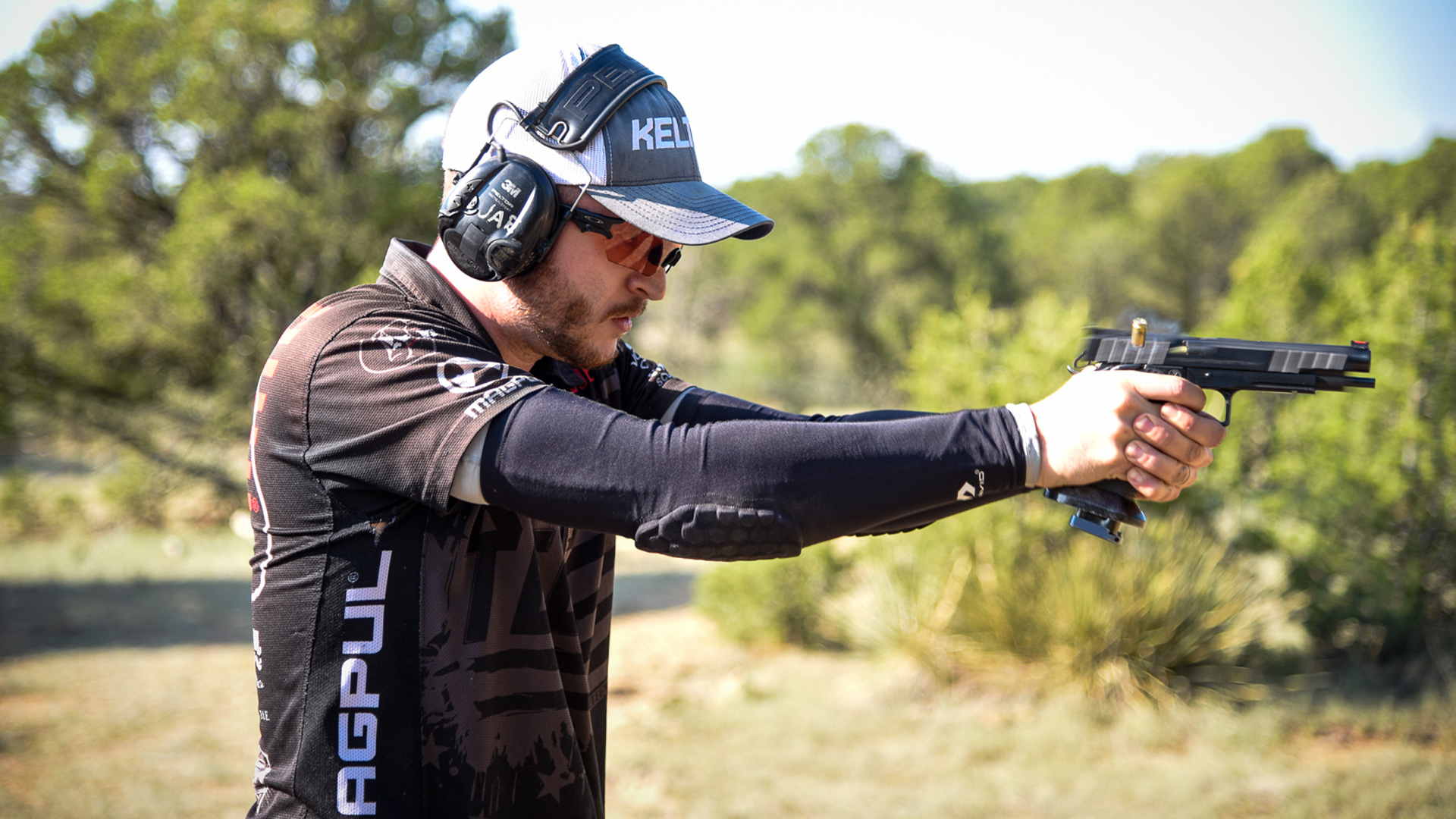 What do you do in your free time?
Most of my free time is spent shooting and practicing or working on something related to firearms. I like to tinker with things, so there's always something to do. I also enjoy reading and playing video games on occasion.
What would you tell someone interested in finding out more about your sport?
If someone is interested in finding out more about shooting, I would say just go out and get started. Find a local range that runs matches and either go and watch, or take what you've got and give it a try. Many competitive shooters are super helpful, especially with getting new people started in their sport.
Any tips for new shooters?
Pay attention and ask questions. You can learn a lot just by watching the more experienced people. Pay attention to both how they shoot and how they behave.
---
Read more Range Bag articles: