If you're a fan of 3-Gun, chances are good that you know of Katie Francis. Her Facebook page alone has a whopping 196,000 followers. (She was even featured as a 14-year old shooting prodigy on ABC's 20/20 TV newsmagazine back in 2014.)

Since her family had guns in the house, Katie Francis learned firearm safety at a young age from her father. At age five, she shot her first gun, a Ruger .22 LR rimfire pistol and immediately fell in love. With the guidance of her father, she soon began expanding into larger guns.

When Katie turned nine, she shot her first competition—a USPSA pistol match. Then, after watching her dad shoot 3-Gun for a few years, she decided to try it out herself. While at Rockcastle Shooting Center in Park City, KY, Katie shot her first 3-Gun match. She was only 12-years old at the time.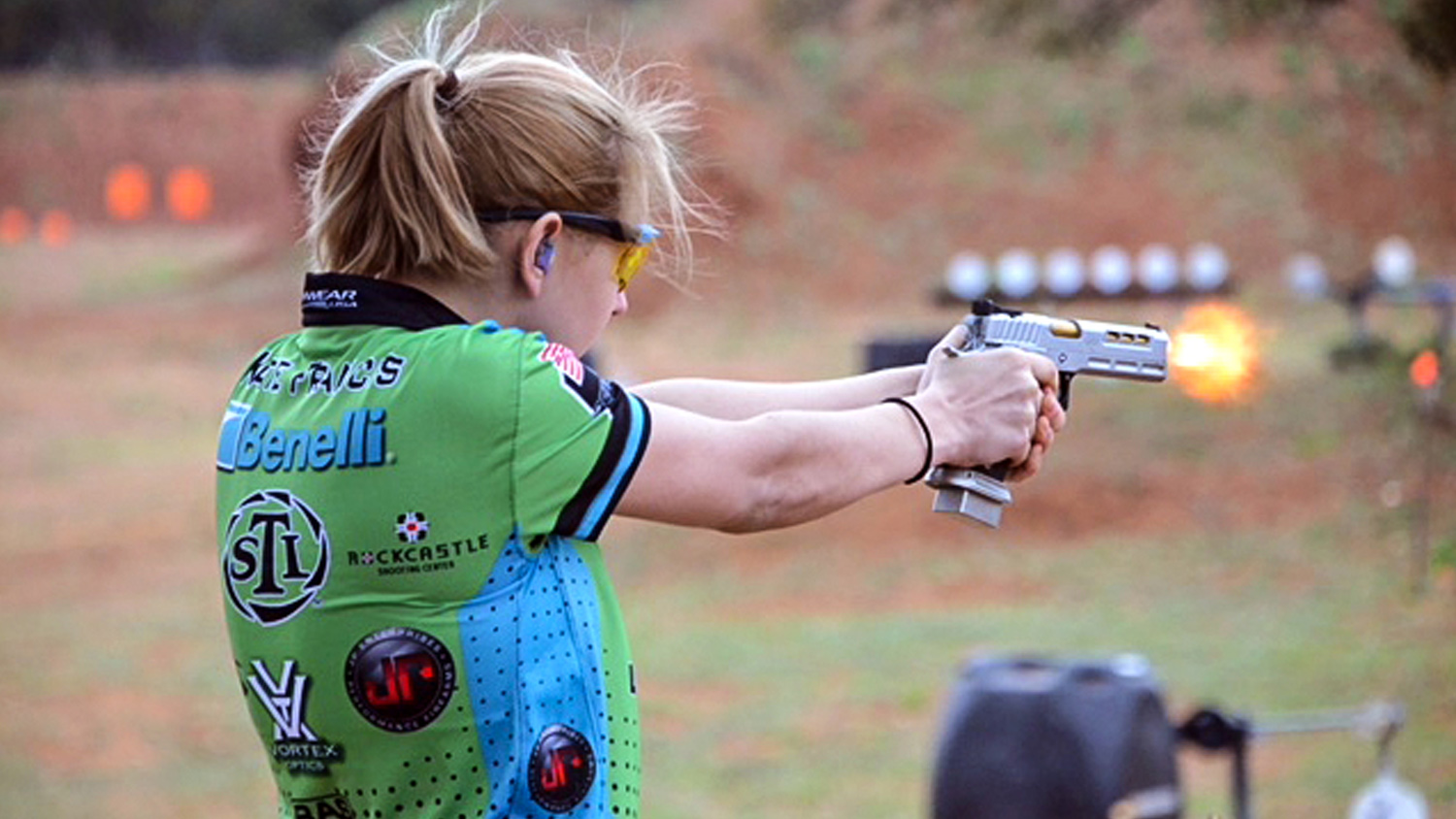 Katie already has two World Shotgun Shoots under her belt. During the first one she competed as a junior and shot on the USA Junior team. The team finished in first place. During the second World Shotgun Shoot she was on the USA Women's team, and yes—they also took first place as well. Katie also has several high junior and high lady awards she's extremely proud of.

For her shotgun, Katie shoots a Benelli M2 that includes custom work performed by Steve Rose. Her pistol is a STI DVC limited, and her rifle is by Lead Star with a Vortex Razor 1-6x scope. With all three firearms, she shoots Fiocchi ammunition exclusively.

Katie loves her 5.11 range bag. It has several pockets that hold everything she needs, and the divider in it works perfect for keeping her guns separated. Inside the bag she always keeps a first aid kit, oil and general-use accessories such as Allen wrenches, screwdrivers and multiple cleaning tools.

For those considering shooting 3-Gun, Katie says, "Just go out and try it! Everyone in this sport is so nice and willing to help out with anything you need. This is one of the only sports I know of where your competitor will tell you what you need to do to beat them."

---