After a successful shooting career as an athlete for many years and several seasons as a coach, Rachel Martin has taken on a new role as the rifle team head coach at Ole Miss after the retirement of legendary competitive shooter and coach, Marsha Beasley. Find out what Martin keeps in her range bag.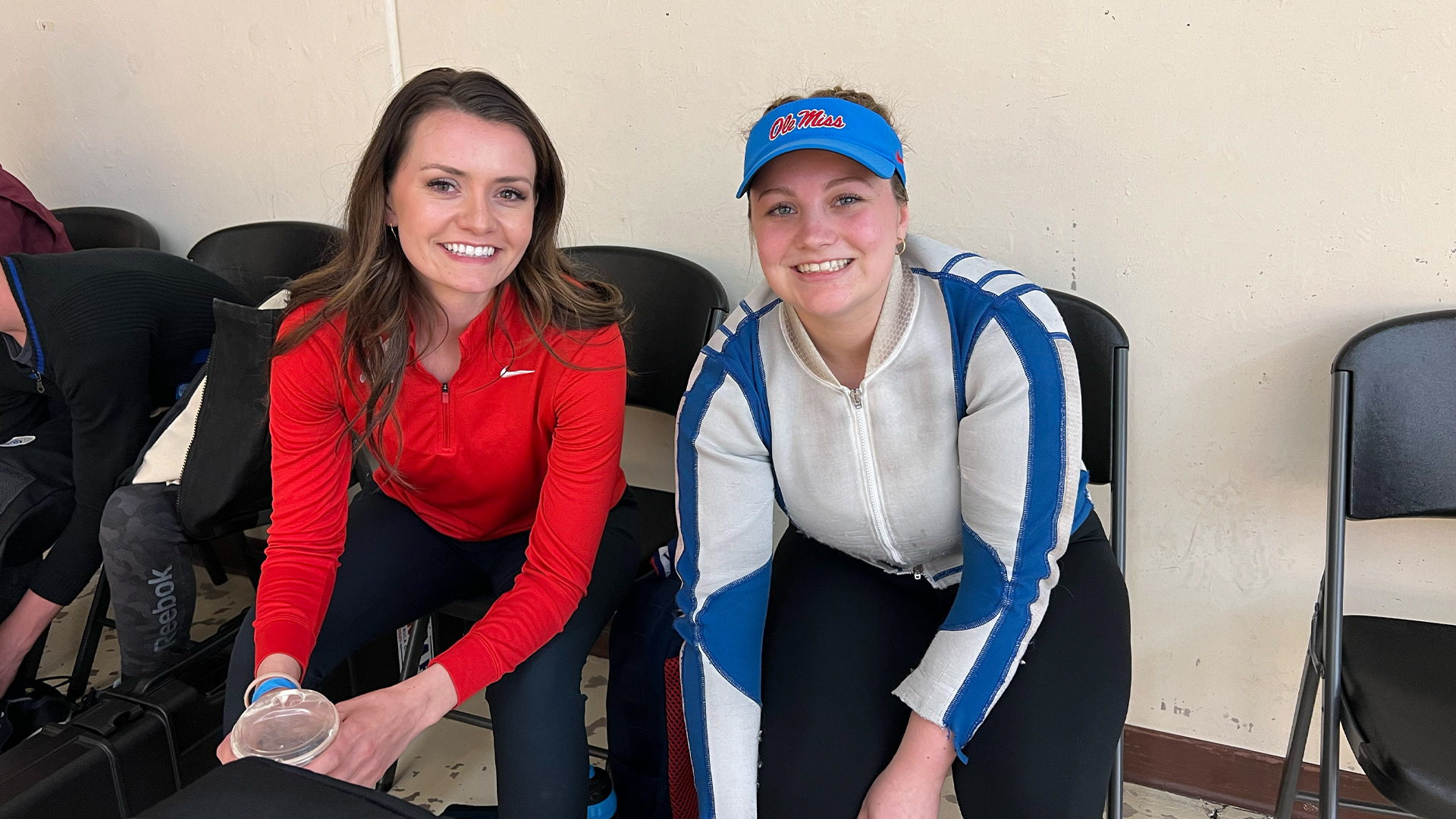 What are your first memories of handling a firearm?
I have always been exposed to shooting sports, thanks to my dad, who is an excellent shotgun shooter. I would accompany him, my uncles and my grandfather on their pheasant hunts. While I was too young to handle a shotgun, I was a great cheerleader and made sure that the bird dogs were always loved by giving them hugs and sharing my lunch. I will always remember one of my first rifles, a Daisy 888 that I had painted purple with green polka dots. It was a bold choice, but I love looking back at the pictures of myself competing with it.
Tell us how you began in competitive shooting?
I started competing when I was eight years old as a part of my 4-H team in New Mexico. My father started coaching the rifle team because no one else had volunteered. My two sisters, Kaite, and Sarah, and I started on the team together and shot air rifle, smallbore rifle and archery. My whole family remains close, and our time in rifle really solidified those relationships. My parents invested much into the sport so that we could spend time together as a family.
Please share with us some of your major shooting accomplishments.
Probably my two biggest accomplishments are winning the 2015 NCAA Smallbore Championships and becoming a 2021 Olympic Alternate for Smallbore. I look back at these experiences because they stand out as two matches that really helped me understand how to combine my faith and work ethic to do things which I never thought possible. In addition, I had great support systems at both matches. My father came out to the 2021 Olympic Trials and had been coaching me since I graduated college. I felt it was so special because I was able to end my competitive shooting career the way I started, with him right there to cheer me on.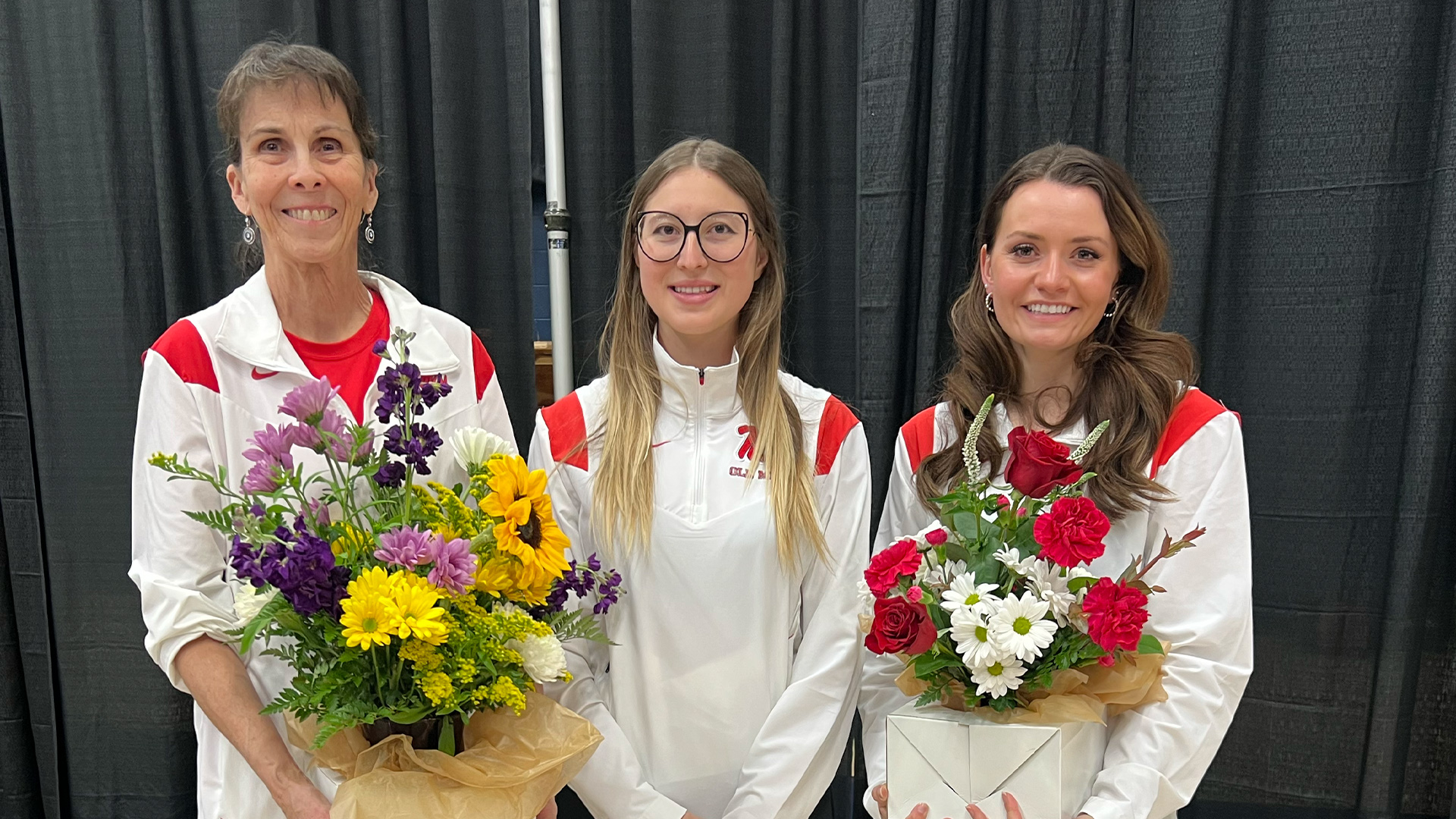 What firearms and other gear do you use for competition?
As a shooter, I used a Walther KK500 and Walther LG400, with Lapua ammunition. I always named my rifles just for fun, such as Fabio, Rambo, Hector and Samson. Surely you can pick up on the theme.
When I was in college, my father hydrodipped my Air Rifle in cheetah print (if you know anything about me, I love cheetah print). That was certainly an upgrade from my purple and green Daisy 888 that I started with, but certainly just as bold.
Tell us about your range bag and what you carry in it besides your firearms?
I have carried different bags throughout the years, but currently we use a Nike roller bag that is great. It has a lot of different compartments to help sort things out. As any rifle shooter will know, there is so much equipment to carry it is easy for something to get lost in your bag if you aren't careful. I cannot tell you how many times my handstop magically disappeared to then reappear just as quickly.
In my bag, I keep glasses cleaner solution, an extra set of earplugs, duct tape and plenty of snacks. I have been big on protein bars lately and pretzels are always a must.
What do you do in your free time?
I am currently working on my Doctorate, so that takes up a lot of my time. One of my goals is to visit every National Park in the United States because I love the outdoors, hiking and paddle-boarding. I also have two dogs, Ulysses and Liberty, that love tummy rubs and to chase squirrels.
What would you tell someone interested in finding out more about your sport?
Thankfully there are a few avenues to go if this sport is something you would be interested in. 4-H is always a great option for the younger kids, and JROTC has some teams for those in high school. The best way to get exposure is to attend matches, watch other shooters, make friends, and be open to learning anything you can. As a former athlete and current coach who has been in this sport for 20 years now, it is amazing what you can learn if you keep an open mind.
Any tips for the new shooter?
Take ownership and have fun. Rifle is so much more than a sport because it teaches you valuable life skills that you will most certainly need in the future. Rifle has allowed me to grow in my faith, solidify my relationships within my family, make some of the best friends of my life, and learn how to take responsibility for my actions and thoughts.