Phillip Velayo doesn't recall the first time he picked up a firearm. However, he does remember being about 8 years old when his Dad taught him firearms safety and handling, using a handgun. They went to the range maybe once or twice a year to shoot his Dad's guns and instill lessons of firearms safety.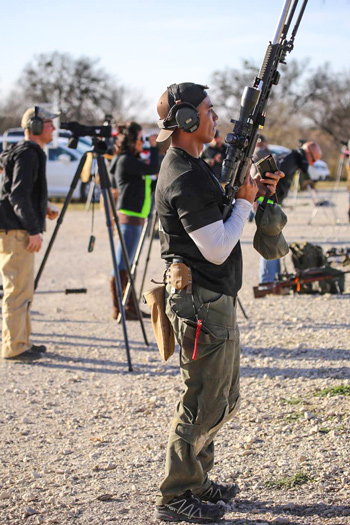 As for the first rifle Velayo ever shot, it was a M16A2 with iron sights when he joined the Marine Corps in 2007.

In 2015, Velayo first began competing in the precision rifle sports after he shot a military-style sniper match hosted by the Army National Guard Sniper School in Arkansas. As the Scout Sniper Primary Marksmanship Instructor, he wanted to make sure that he was putting his money where his mouth was.

He says, "It's easy to tell my students what they were doing wrong and this is how you do it. Millennials made me a better instructor because they would ask the why questions. I wanted to give them a legitimate answer versus the standard, "Because it works and I said so."

Firearms

As for firearms, Velayo has a collection of custom precision rifles built by Gunwerks and Short Action Customs. Additionally, he has a few Glocks for personal protection, as well as a couple of custom ARs.

His main match gun is Gunwerks-built. The gun is chambered in 6mm Creedmoor, with a Gunwerks' GLR Action and Proof stainless steel barrel. It's dropped in a Kinetic Research Group Whiskey-3 Gen 6 chassis system with their enclosed fore-end and topped with a Kahles K525i SKMR-3 LSW optic. Velayo uses a Team Area 419 Sidewinder 4-Port muzzle brake and a TriggerTech Diamond flat shoe trigger. He runs a SPUHR 4001 mount as well as an Accuracy 1st anti-cant device. Lastly, the rifle is supported by a Ckye-Pod.

Ammunition

Velayo runs handloads for competition.
Bullet – David Tubb's 115 DTACs (uncoated)
Brass – Gunwerks 6mm Creedmoor brass

Powder – Hogdon 4831SC

Primer – Federal 210M

In his Range Bag

For his range bag, Velayo uses an Eberlestock Lo-Drag II Pack. He likes the elegant simplicity of the pack, which in his opinion doesn't have too many pockets. It allows him to carry all the equipment that he needs to shoot a two-day, national-level match.

Those accessories include:
Toolbox full of extra batteries, Allen wrenches, extra bolt stop and miscellaneous precision rifle parts.

Tool kit in a soft carrier with Allen wrenches, levels, lubrication, cleaning equipment and other tools needed to repair or clean the rifle in the field.

Set of Harris or Atlas bipods.

TAB Gear data book shell for all his shooting data and firing solutions.

TAB Gear ammo pouch.

TAB Gear magazine pouches.

Two 10-round AICS Accurate Mags.

Fix It Sticks with Torque-Limiters.

Magpul MS1 Sling.

Selfie Stick.

MSA Sordin Supreme Pro-X Neckband.

Chamber flag.

TAB Gear small rear bag.

Reasor Precision Pint Size Game Changer.

TRAUST Position bag.

Tripod.

Swarovski Optik STR-80 Mil.

Kestrel 5700 with Elite Ballistics.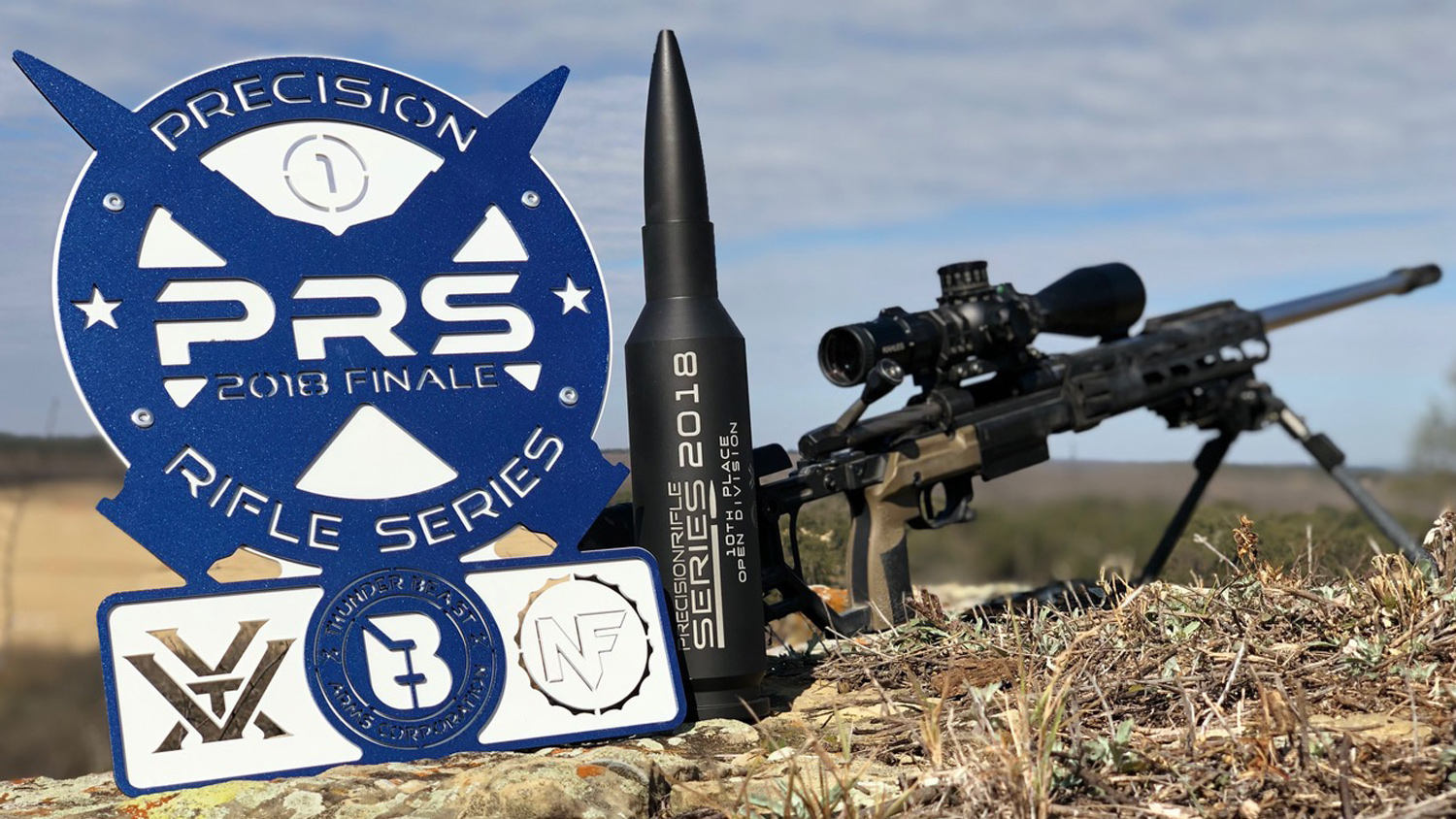 What drives you to compete at the highest level?

Velayo's drive to become a top-level precision rifle competitor is to separate himself from the other Long-Range/Precision Rifle Instructors in the industry and to promote the sport to current active-duty snipers. He says, "The precision rifle sport is a great training outlook that active-duty military and/or law enforcement snipers can attend to test their capabilities, exploit their weaknesses and bring back tools to their community to become more proficient at their job. I believe it is the answer to some of the mundane training we experience in the military, as well as some of the shortfalls."

Tips for new shooters?

If you're a new shooter, Velayo suggests volunteering to be a Range Officer for a national-level match or even a local match near you. See if this is the type of discipline and community you want to immerse yourself in. Then come see him at Gunwerks Long-Range University because, "Mileage in the wrong direction sucks." He's found with his students that it is always harder to unlearn something. Newer shooters learn through structure, while advanced shooters learn through exploration.

Visit Phillip Velayo on Instagram @velayo_0317.

---
Learn what shotgun competitor Caitlin Connor of Team USA keeps in her range bag.