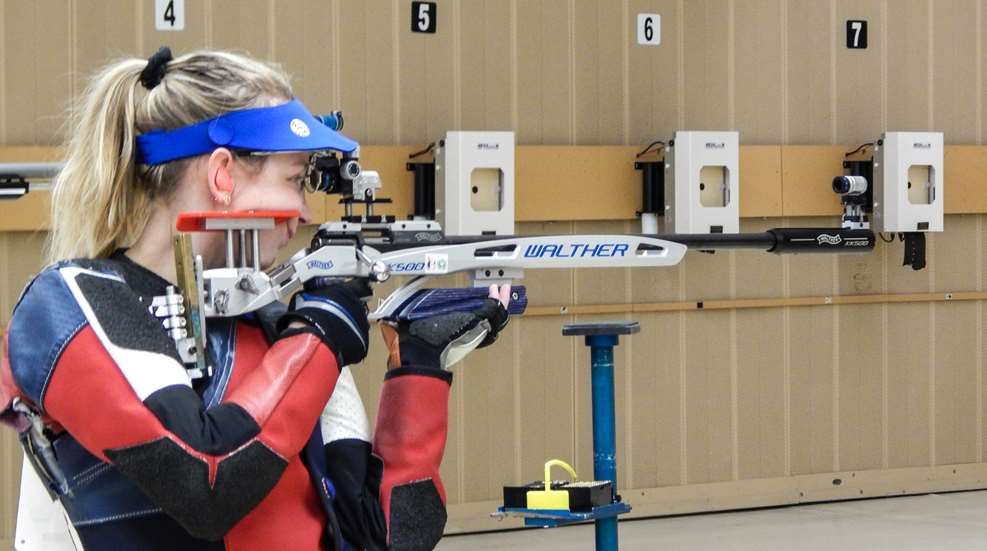 Meet Alison Weisz, an alumna of the Ole Miss rifle team and two-time All-American from Belgrade, Montana.
What are your first memories of handling a firearm as a youth?
I first picked up a Daisy 499 Spring Air BB gun when I was nine years old. To many people in our community a BB gun may be considered a "toy," but it is the first thing that taught me how to love and respect all firearms, regardless of caliber. I was enrolled in a gun safety and education program hosted by a local competitive shooting club in the basement of our local sporting-goods store. Along with safety, we learned how to shoot competitive BB gun at a target just five meters away. This is where I fell in love with the shooting sports and I learned what would be the groundwork for a very long competitive career.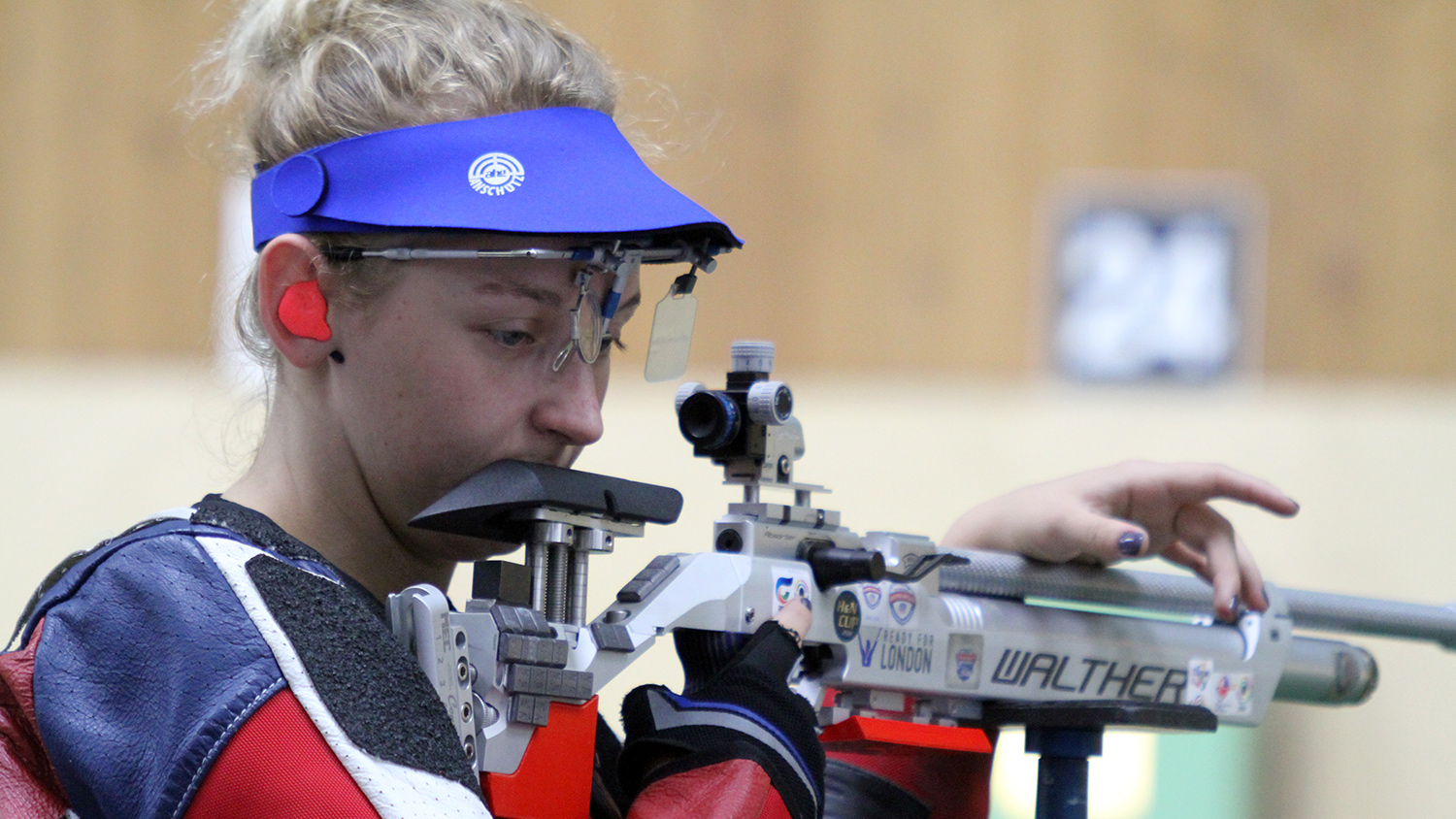 How did you begin in competitive shooting?
When I was nine, I started competing in local, state and national BB gun competitions. In the later years I slowly progressed to the guns I am currently shooting, both air rifle and .22 LR. I started competitive shooting because I was absolutely in love with every aspect of the sport. It was very different than the sports I was playing in school because it was only me up there on the line. I loved the friends I made and the relationships I built with people from all over the country. We are a small community in comparison to other sports, but it creates such a unique aspect of competition that includes large amounts of camaraderie and friendships.
What firearms do you use for competition?
Currently, I am shooting a Walther Electronic trigger .177 cal. air rifle and also a Walther .22 LR smallbore rifle. I've had unwavering amounts of support from Walther, both nationally and internationally, and have loved both of my rifles since the day I got them. With my air rifle, I fire .177 cal. pellets from our sponsor Podium and for my .22 LR rifle I shoot Eley ammunition.

Tell us about your range bag and what you carry in it besides your firearms.
use both a gun case and a separate range bag that contains all parts of my uniform and more. My gun case is from our recent (and incredible) sponsor SKB cases. Currently, my gear bag is actually a simple Samsonite that I have been using since I was a junior shooter in high school. Both have made multiple long treks all over the world, from Mexico to South Korea, and have successfully survived all of the airline transitions without problem. SKB cases hold themselves open at a 90-degree angle, and as silly as it sounds, it's a nice touch that makes packing and traveling much easier. The gun case also has a handle on each of the short ends, making it simple to remove from the vehicle regardless of the direction it was packed in.
The SKB case holds my two rifles, two Allen soft cases and occasionally other miscellaneous items that fit. The Samsonite gear bag carries my "suit" which is made of a canvas and Evotex material created by Hitex. It also carries an offhand stand, Pelican sight boxes, Sauer flat soled boots, a shooting sweater, a kneeling roll and sling, all of my ammunition for the air rifle and .22 LR rifle and a lacrosse ball for rolling out knots from traveling. Finally, it includes my journal that I take everywhere with me.
What do you do in your free time?
In my free time I love spending time with my teammates and friends. I also enjoy hiking, visiting local animal shelters and playing with dogs and playing volleyball. And, if the TV happens to be on, I really like watching the Food Network.
What would you tell someone interested in finding out more about your sport?
Reach out and ask us. We all know how unique it is and love to share our expertise. I'm more than willing to let anyone and everyone try it at least once, you have to! I would also say do some research in the area you live, there very well could be a competitive club near you that you never knew about. Check out both NCAA rifle teams and also NRA Collegiate club teams.
Any tips for new shooters?
This is going to sound cliché, but it's never been so true—never give up. Things will get hard, you will have success and you will have failures. In fact, you will probably fail more times than you will succeed. However, in reality there is no such thing as a failure, it is simply a stepping stone and another learning opportunity for the future. Embrace it. Remember—have balance in your life as an athlete, don't get so lost in training that you forget to take time for yourself and do the things that you love outside of the range.
---
See more Range Bag articles: