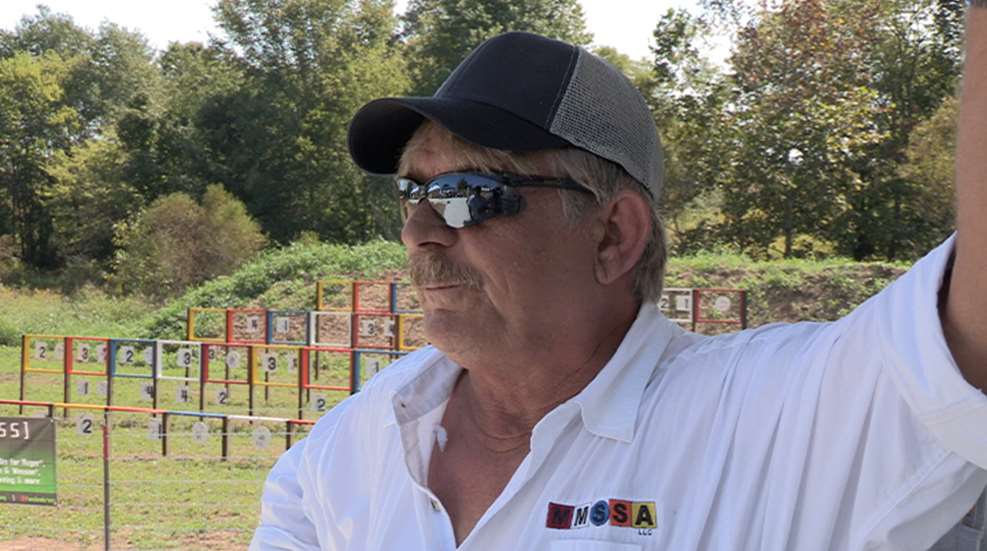 Meet the founder of Metal Madness, Ed White. A born leader with a creative spirit, White invented the Metal Madness game in his backyard range in Grand Rivers, KY. Over the past three years, the game has exploded in popularity throughout the country. Let's find out what White keeps in his range bag.
What are your first memories of handling a firearm?
I first began shooting as a kid around the age of 14 with my grandfather's Remington single-shot .22 LR. Since I was always told to never shoot anything I wasn't going to eat, I only shot cans on the farm. My father wasn't a hunter, but felt that I should know how to handle a firearm.
Tell us how you began in competitive shooting.
In the late 1970s, I learned the art of shooting in the U.S. Army. After leaving the military, I became a municipal police officer in Southern Illinois. One of my fellow officers shot competitive pistol. Along with a few other officers, we would travel around shooting bowling pins on weekends. Back then, I was competing to improve my shooting skills for my job. It was a ton of fun. In the late 1980s, I left the police force and shooting behind for over 20 years.
Please share with us some of your major shooting accomplishments.
Metal Madness is my major accomplishment. When my wife and I moved to Western Kentucky in 2010, I started offering CCDW classes as something to do in my spare time. In 2013, we opened our small five-lane range to the public. To our surprise, even though we live in a very rural area, people started joining. We had to add 10 more lanes. That was the birth of Metal Madness.

That has gone on to grow into a nationwide shooting sport which was included at the NRA World Shooting Championship.
Tell us about your range bag and what you carry in it besides your firearms.
For my Tippmann rifles I carry a Pelican hard case. It is indestructible and fits on an airplane or in my backseat. Plus, there's room for extra magazines. For my pistols I use a five-pistol backpack by GPS. Besides my guns it also holds extra ammunition, magazines, gloves, some cleaning supplies and a laptop.
What firearms and other gear do you use for competition?
We shoot a Tippmann M4 rifle with our Metal Madness brand on it. Denny Tippmann and I got together, made a few cosmetic changes to the barrel and Tippmann Arms is now producing them. Art Elftmann of Elftmann Tactical Triggers, developed a drop-in trigger for the M4 rimfire platform. It's performing perfectly after thousands of rounds. Last September at the WSC we shot 57,000 Aguila Super Extra .22 LR rounds flawlessly in three days with our Tippmann Metal Madness M4s.
For pistols I prefer the Browning Buckmark micro with a Sightmark red dot. We upgraded the trigger with a Tandemkross trigger and halo for the slide. I've had great success with the S&W Victory as well. We fluted the barrel in house to balance the weight and added all the Tandemkross accessories available. The Ruger Mark 4 is proving to be a formidable pistol as well. We're testing the Mark 4 now in the Metal Madness game with great success and also upgraded with Tandemkross parts.
What do you do in your free time?
In our free time, my wife Teresa and I enjoy the outdoors. We love boating and of course shooting. Our range is in our backyard and very close by is a trap and skeet field.
What would you tell someone interested in finding out more about your sport?
Metal Madness (www.mmssa.net) is designed for everyone, regardless of age or physical condition. It's a family-friendly shooting sport, and in some cases it's a stepping stone to other shooting disciplines.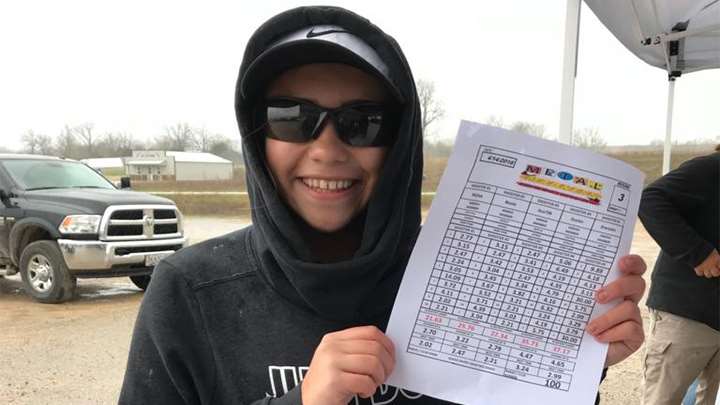 Any tips for the new shooter?
New shooters should practice properly, it's the only way to improve and excel at shooting. And, read the Shooting Sports USA digital magazine and visit the website every day. It's my favorite for a reason.
---
Read more Range Bag articles: