Hunter Cayll, also known as the "No-Handed Shooter," underwent numerous surgeries throughout his life. However, being born without hands and a significant bilateral club-foot did not prevent Hunter from accomplishing tasks many find to be a struggle. When he was about seven years old his dad bought him a Mossberg .22LR. He wanted Hunter to learn how to shoot so they could spend time hunting together. With his dad's help he learned to shoot a bolt action rifle by age eight.

In September 2014, Hunter began his journey into the world of competitive shooting. Since then he has had multiple top 10 overall finishes at major events and one Division win at a 3-Gun Nation Regional.

When Hunter competes in 3-Gun he uses an Armalite M-15 3-Gun 14.5" with a Proof Research Barrel, Timney 3-lb. single stage trigger, Vortex Razor HD Gen II, LuthAR MBA-4, Vortex Razor Red Dot on the side with Nexus 77-grain ammunition. His shotgun is a Dissident Arms KA-12, with Briley chokes and Winchester AA 1180 fps 1-oz. shot shells. As for his pistol, it's the STI DVC Open, with a Vortex Razor Red Dot, T-Rex Arms Holster and Nosler 124-grain hollow point ammunition.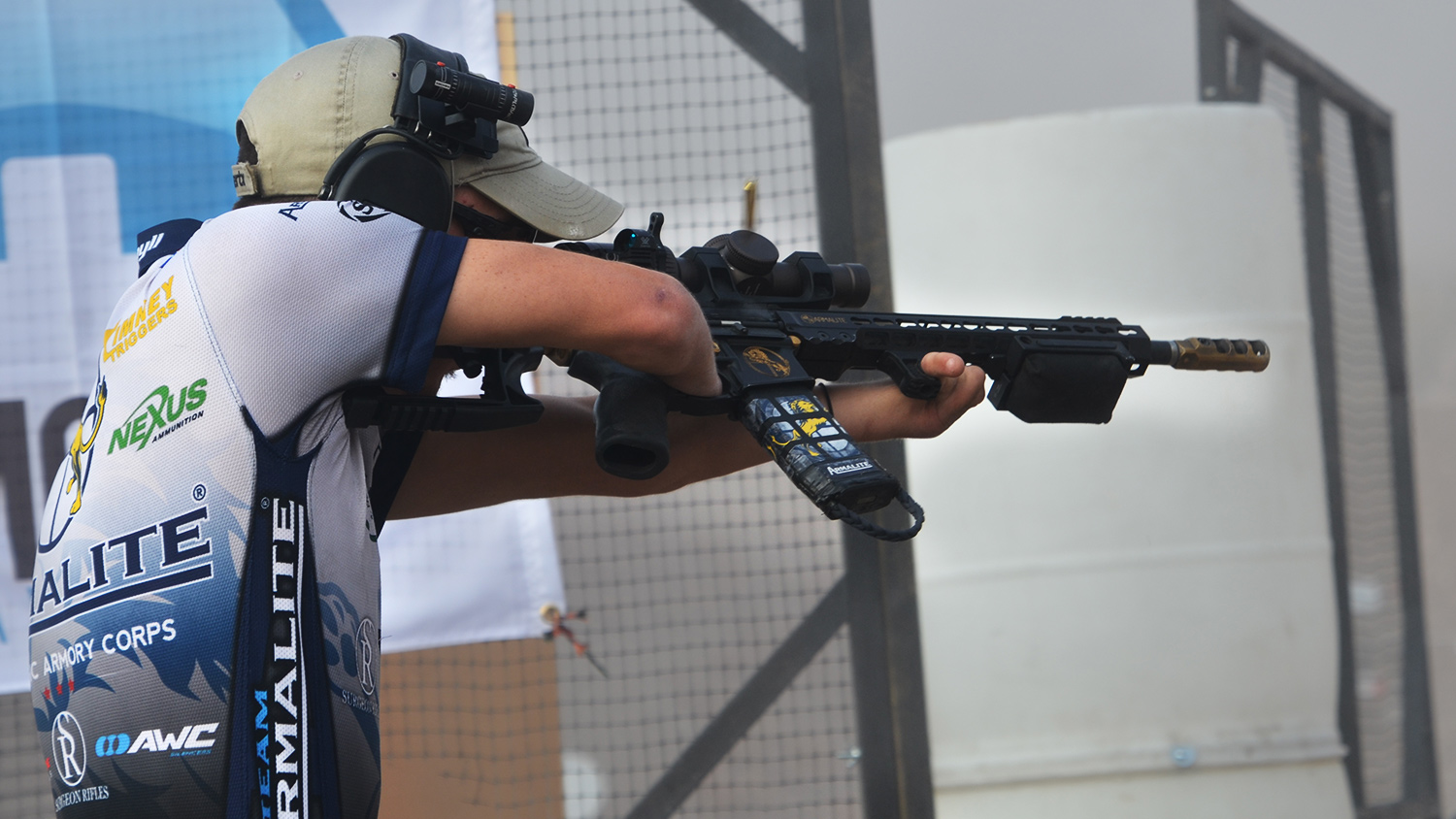 For his range bag, Hunter loves the Vertx A-Range Bag. Not only is durable, it's also roomy. The A-Range Bag is designed to utilize every part of the bag so there isn't any wasted space. In it, Hunter always carries tools he may possibly need to do a quick fix at the range, as well as plenty of Lucas Oil Product to keep his guns running smoothly. Then, there are the "just in case" products—like duct tape, super glue and JB Weld.

When he has free time and is not on the road, Hunter can be found loading ammo, dry firing and practicing. Since his life has become all about shooting, that's about all he does from sun up until sun down.

If you're thinking about getting into competitive shooting Hunter suggests finding a local club, checking out their competition schedule and paying them a visit. Hunter guarantees that by the end of the day, "Someone will loan you their gear and you'll be shooting a stage."

For those brand new to shooting, Hunter recommends you only focus on yourself—don't worry about how well others are doing.

See Hunter Cayll on Facebook here.