Corinne Mosher's first experience with a real gun could have been a tragedy. During her senior year in high school a friend took out her .44 Magnum revolver to show Corinne while they were hanging out at her house. Once in her hands, on first impulse she pointed it at her friend in a joking way. Corinne was just mature enough to realize what an irrevocable mistake she could have made had the gun actually discharged. That experience shook her so much that she didn't touch another gun for several years.

Eventually Corinne moved past her high school experience and decided to get her concealed carry license. Her husband took her to the range and spent time impressing upon her the importance of safety. He also made sure she understood her firearm and how to handle it properly. She was hooked!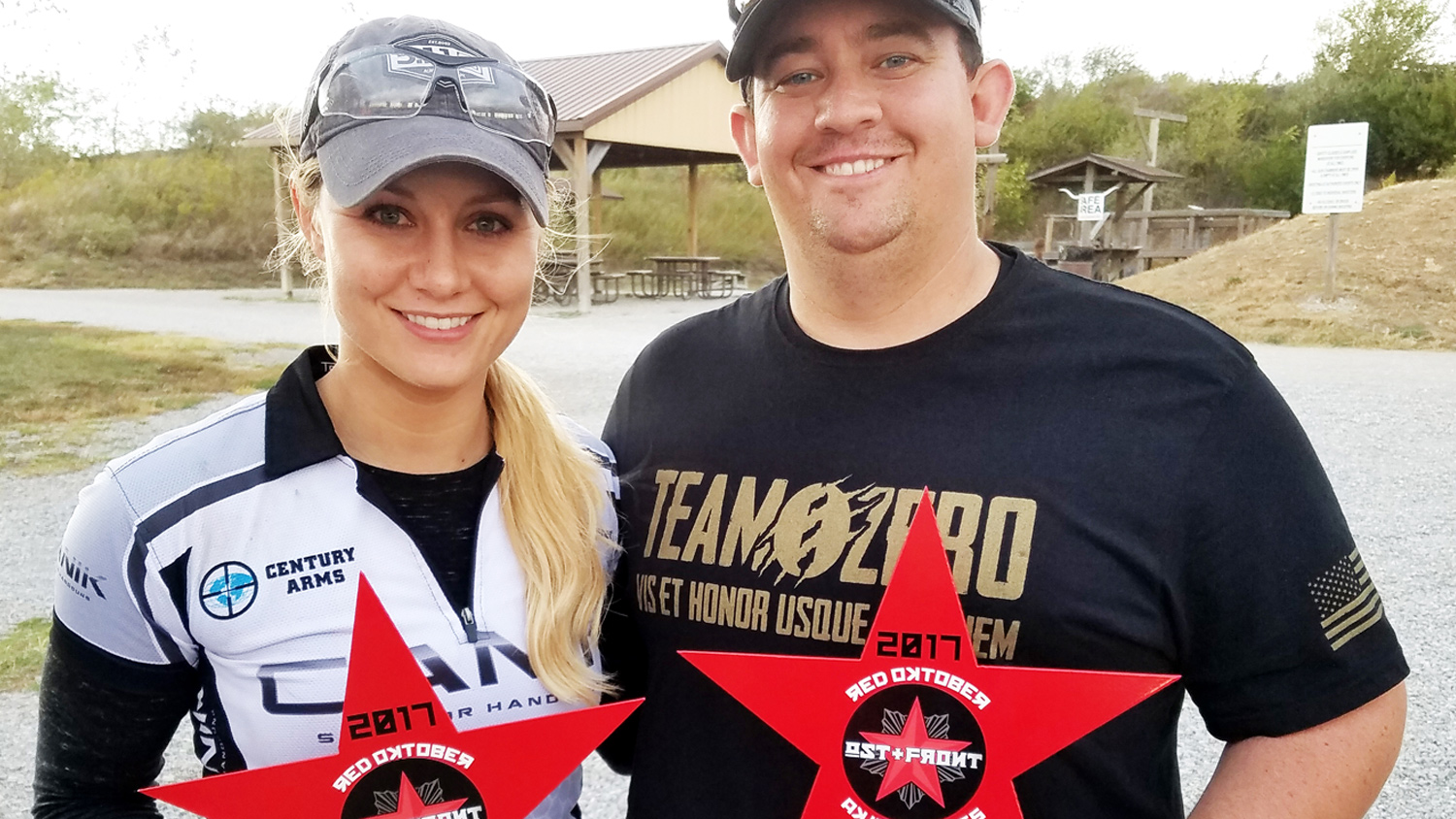 In 2014 she started shooting IDPA and then quickly transitioned into 3-gun a few months later. Just last year she was High Pro Lady at the 2017 Rockcastle Pro-Am. She enjoys competition because it drives her skill development, and also helps her to be a better instructor.

For 3-gun, Corinne shoots a TR1 Ultimate rifle and Benelli M2 from Taran Tactical Innovations. She runs a Vortex Spitfire on the rifle—since she shoots in the Factory division most of the time. Her pistol is a Canik TP9SFX with Night Fision tritium sights. She's been fortunate to shoot Hornady ammunition for several years.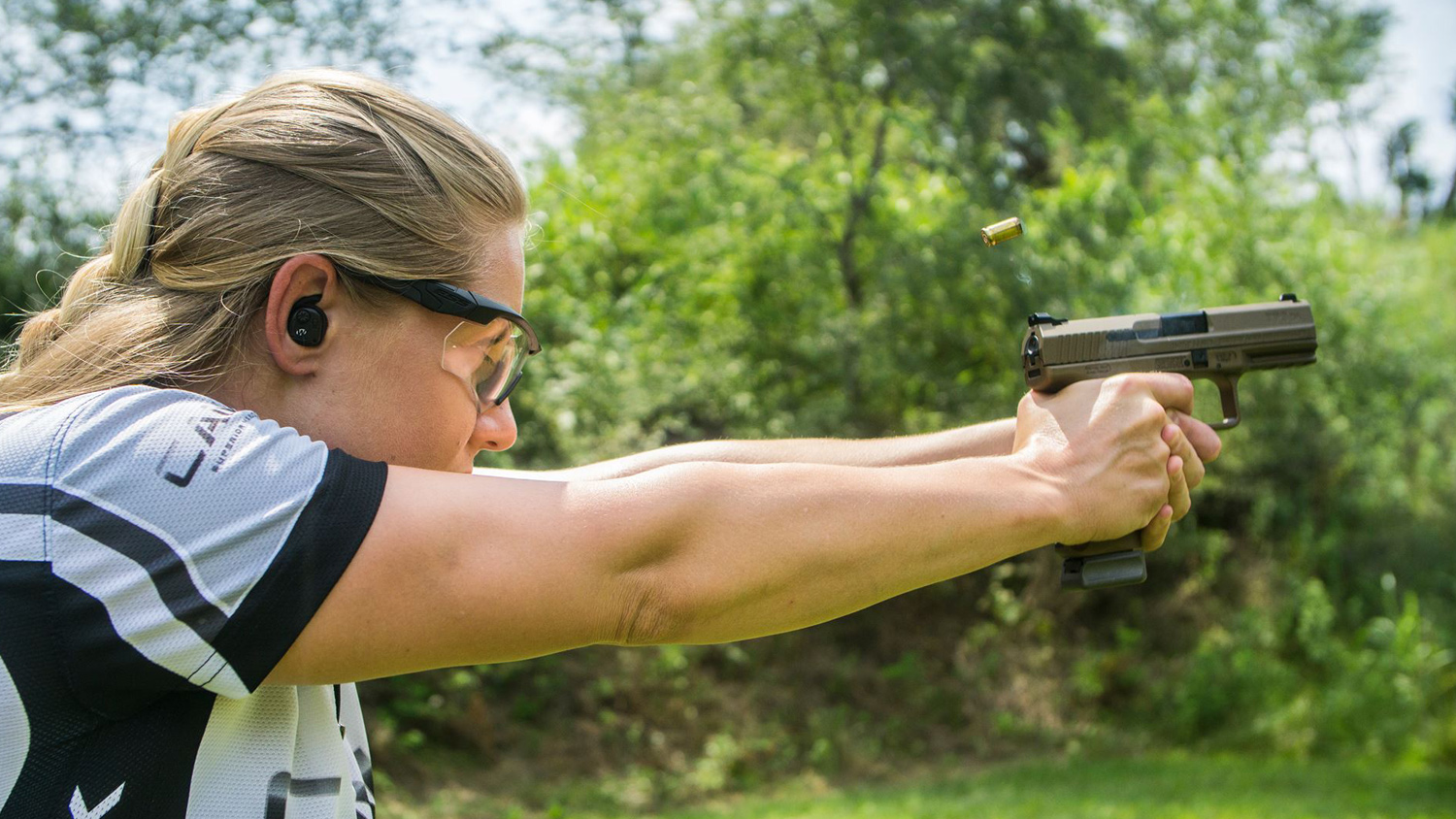 Corinne won her Voodoo Tactical range bag from a prize table last year. In it, besides her firearms she carries tools, pain medication, snacks, gloves, hand sanitizer, ammo, magazines, Walker's Silencer ear protection, a hat, cameras, a full set of choke tubes, gum and lip balm. She loves that her bag is large enough to carry everything she needs.

Speaking of things you need, one accessory Corrine suggests that everyone should have is a sun shade for your optic. It's very common for a shooter to have to shoot against the sunlight at targets that become basically invisible in the glare. Wearing a hat helps, but a shade is a necessity, especially at natural terrain matches.

For new shooters, Corrine emphasizes not spending a lot of money by blowing through large amounts of ammo during practice. Instead, focus on the fundamentals: gun handling, stance, grip, reloads, movement, transitions and marksmanship during practice sessions.