A few years back we talked to Brian Zins, a 12-time NRA National Pistol Champion, about his techniques for the sport of bullseye. Since then, we've published several of his training articles, and Brian became the director of training at Point Blank Range in Matthews, NC. Now, for a special video series, we recently visited Point Blank to learn more about Brian's pistol shooting techniques. To begin, we will start with his tips for pistol grip improvement.

Part 1: Grip
Brian Zins' pistol grip is simple, it's not hard to learn and once you get it, it will feel better and recoil will be better managed. 

Zins disagrees with sight alignment as traditionally taught, specifically the notion of grip alignment with a straight arm. This forces the shooter to change the grip to align to their eye. To Zins, a good grip doesn't have the wrist break when aligning sights or a red dot to your eye. If you are holding the gun correctly, when you raise your gun it should naturally align to your eye.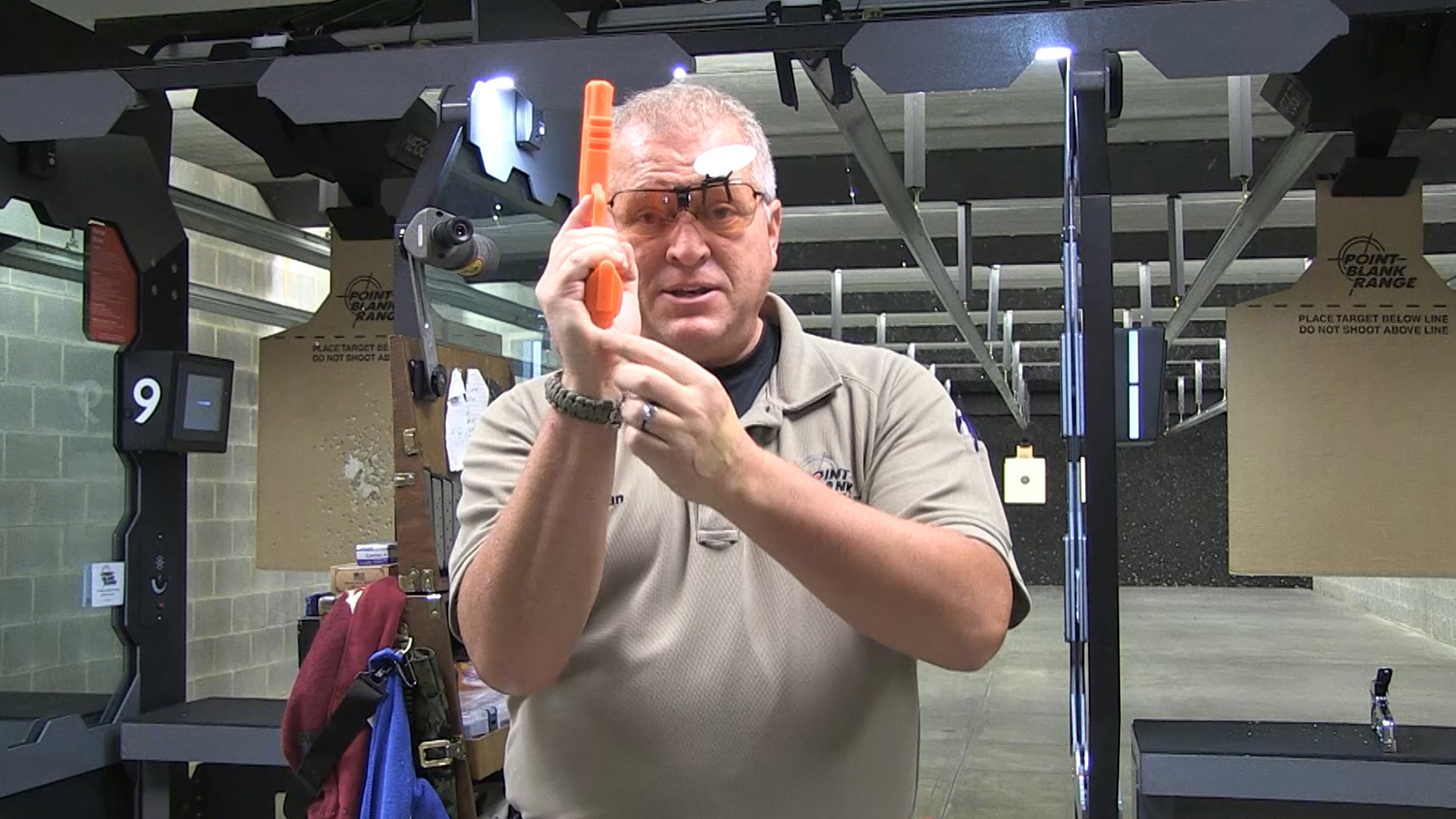 How is this done? Keep your eyes and head straight and allow your shooting hand to come down naturally to the gun; don't move it around but just let it come down and grab the gun. The fatty part of the little finger should all be on the right panel of the grip. Now, keeping the gun in your hand with the grip, assume your one-handed shooting position. The sights should be pretty close to being aligned. This grip will naturally align the gun's sights to the eye of the shooter.

Trigger finger is a big part of your grip, since it's the only part that's moving. Figure out where your finger wants to be on the trigger, and then work around it developing your grip, keeping your trigger finger in the same place. You might have to change out your grips, or the trigger itself.

Grip is key, your hand is the only thing touching your gun. Most importantly, your grip must be firm, it must be consistent, and it must be repeatable!

Be on the lookout for Part 2, where Brian will cover trigger control. Many of the tips in the video are taken from Brian's instructional clinics. Learn more about Brian Zins pistol training at www.pointblankrange.com/training-instructor-bios/brian-zins