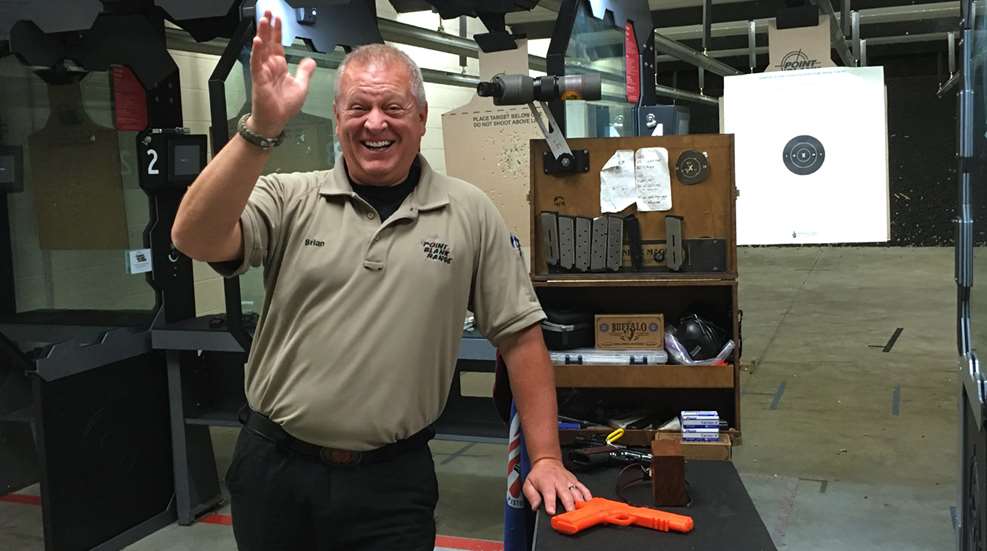 Superstars in the shooting sports are not uncommon, in pistol shooting we need only recall names like Harry Reeves, Joe Benner and Bill Blankenship Jr., (six National Championships each) or, more recently, Steve Reiter with five national titles to his credit. There is a current superstar whose record puts the accomplishments of all past and present stars somewhat in the shade. That exceptional individual is GySgt Brian Zins, retired from active duty after serving with the U.S. Marine Corps Pistol Team, and originally from Canfield, OH. Zins has over 30 NRA precision pistol national records to his credit.

Zins had done little shooting (and none of that formal) before enlisting in the Marine Corps but, after he was the high shooter in his class in Marine Corps Military Police School, he saw that the practice of marksmanship might lead to some very interesting destinations.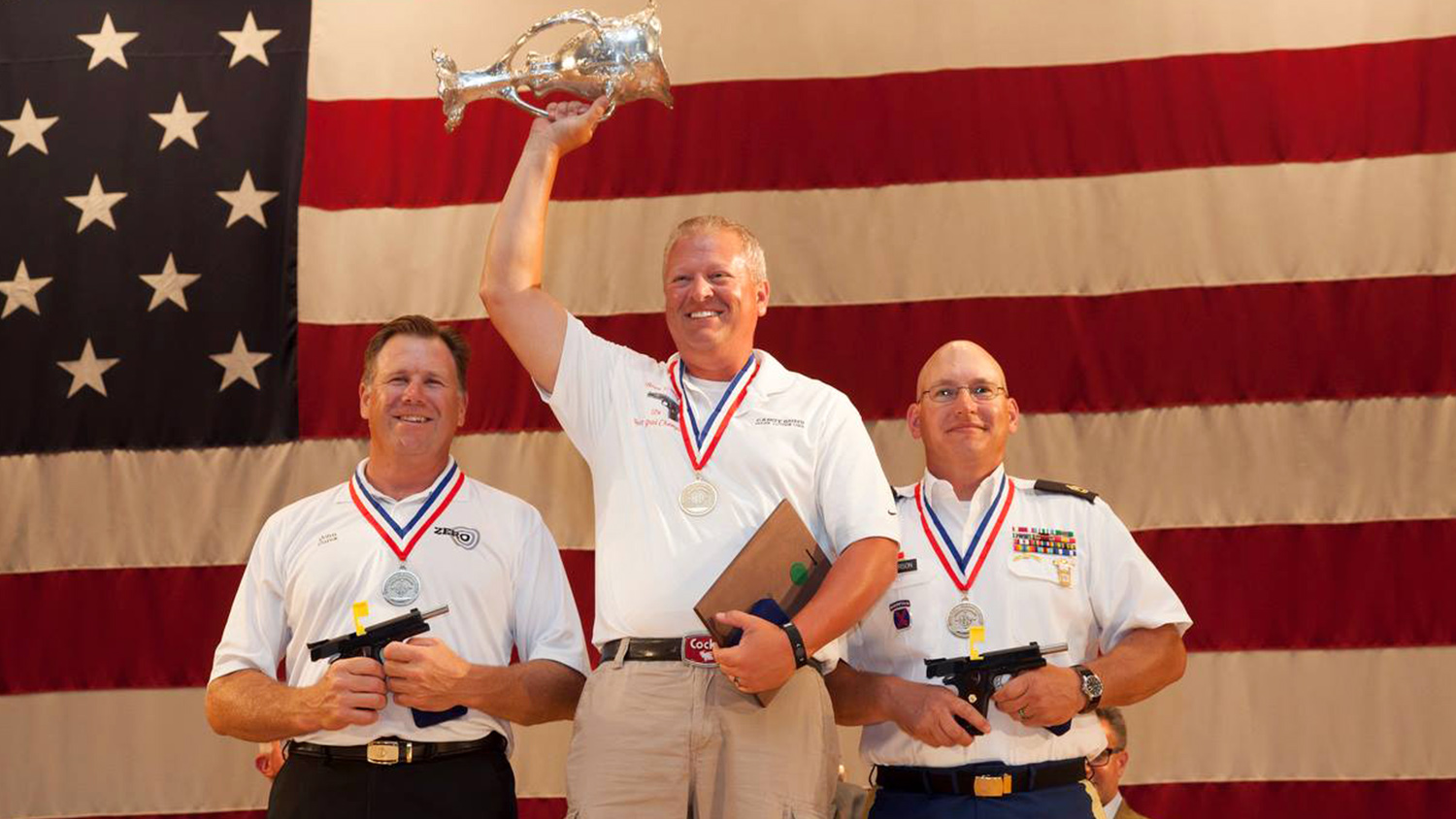 Although Zins is Distinguished with both rifle and pistol he prefers pistol shooting, as his record suggests. Rifle matches, especially those in the across the course shooting format, fill an entire day (sometimes "and then some") with long trudges carrying equipment from firing line to firing line to pits. Pistol shooting, asserts Zins, allows a full course of match shooting with a finish that leaves time for dinner.

In 2011, Zins was a contestant on the second season of History Channel's Top Shot, where he showed off his marksmanship skills vying for a $100,000 prize. Notably, he was never up for elimination during the first half of the season. He ended up finishing second that year, and in 2013 he was selected for the fifth season of Top Shot. This was the all-star season, and Zins made it to the final episode—eliminated in the AK-47 stage.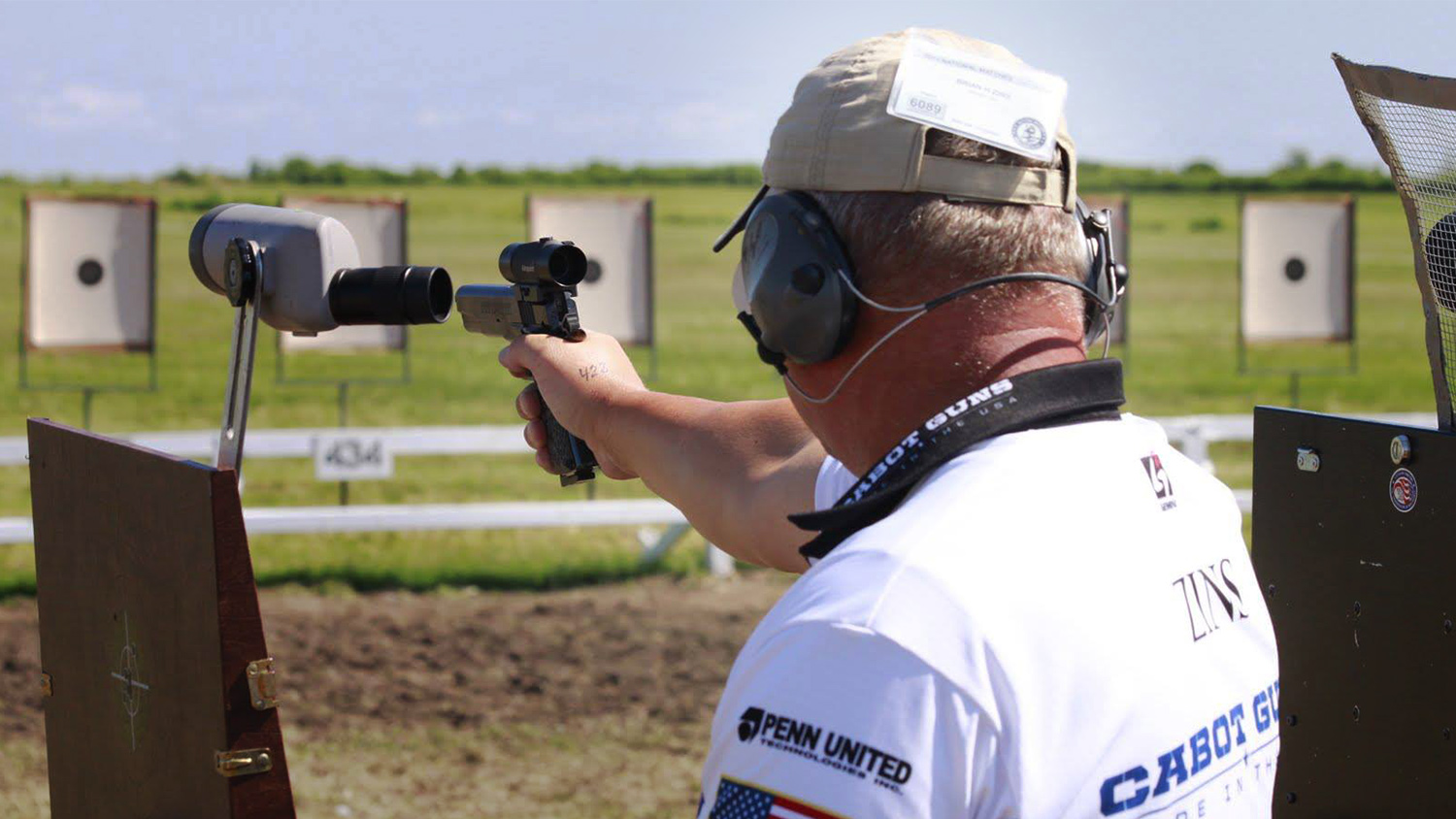 Like most serious competitors today, Zins equips his pistols with optical sights. He maintains that they aren't necessary, especially for beginners, though. Zins views dry firing as a valuable tool for learning and maintaining the skills of hold, sight alignment and trigger control. Another bit of "probably-should-be-obvious-but-often-isn't" advice is that the shooter should have a specific goal in mind every time he or she goes to the range. Focus on grip, stance, recoil recovery, follow-through, and devote your attention to exploring and reaching that goal in every training session.

Earlier this year, Zins accepted the position of director of training at the Point Blank Range in Matthews, NC. He has developed a full curriculum of training courses and workshops that emphasize learning in step-by-step formats that require full completion of a section before proceeding to the next. Zins aims for attendees to have consistent improvement through detailed training manuals, keeping things simple and having a plan for improvement. Zins' number one tenet for beginners: learn the fundamentals.

Like Lones Wigger Jr., David Tubb or Carl Bernosky in rifle shooting; or Doug Koenig in action pistol—Brian Zins (with 12 National Championships through 2017) has assembled a pistol shooting record that appears hard to equal, much less beat. And it is obvious that the principles by which he trains apply to competitive shooting across the board. Shooting Sports USA has featured several of Zins articles on bullseye training—keep on the lookout for an upcoming video series with the winningest bullseye pistol champion of all time himself, sharing tips on how to be a better precision pistol shooter.