Although she doesn't remember the first firearm she shot, Madalyn Stewart does know she was just five years old. Her parents wanted to teach her how to use guns safely, and familiarize her with them at a young age since they had them in their home. Just four years later, when she was nine, Madalyn joined a competitive 4-position air rifle league. Then the summer after, she shot her first Steel Challenge match, followed by USPSA. Her end goal is 3-Gun. Soon after entering fifth grade, at just 11 years old, Madalyn had that opportunity.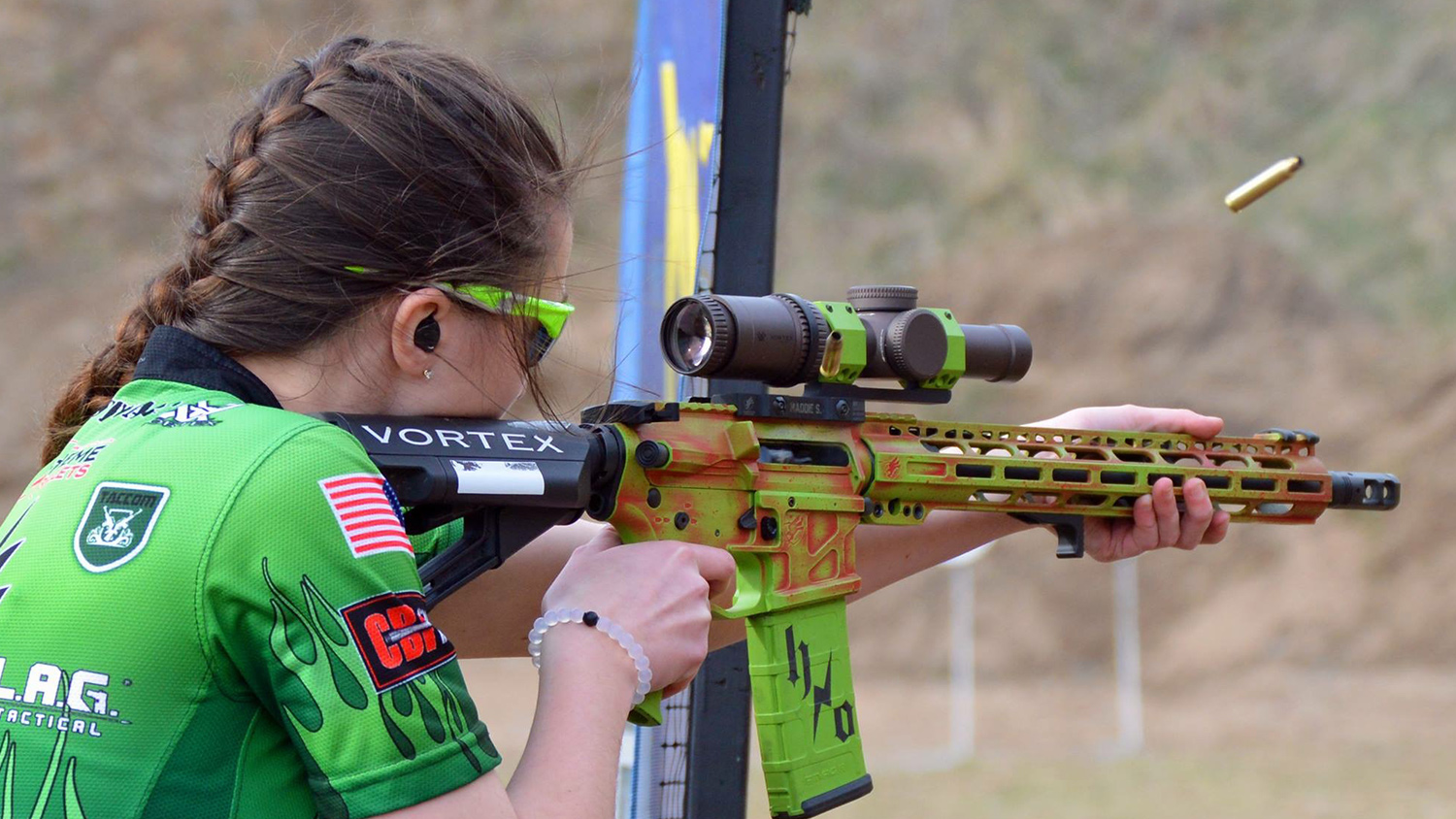 Once Madalyn's dad knew she could handle all three guns he introduced her to 3-Gun. As a law enforcement officer, he originally got into the sport to improve his gun handling skills. He won his first match and was hooked. Since Madalyn had a natural interest at nine years old, he enjoyed bringing her into the sport.

One of Madalyn's biggest accomplishments was completing in the Nordic Shotgun match when she was 11. That match had 300-plus bird shot, and 50-plus slugs, so it wasn't an easy match. To add to its difficulty for Madalyn, she had only shot two or three 3-Gun matches prior, and this was her first major match.

Madalyn also did very well at 3- and 4-position air rifle, often placing first out of all age groups. More recently, she placed high junior female at the Babes with Bullets 3-Gun Challenge.



When competing, Madalyn shoots an American Defense Manufacturing UIC mod 3-Gun rifle, with a Criterion 16-inch nitrided hybrid contour barrel. One of her favorite parts about this gun are the ambidextrous controls. Even though she's right handed she finds the ambidextrous controls to be convenient. For her optic, she uses a Vortex Razor 1-6x with the JM-1 reticle, and ADM recon scope mount. Her shotgun is a Beretta 1301 with Tom Knapp sights, a 13-round extension tube, and a modified loading port from XRail. For her pistol, Madalyn shoots a 9mm STI DVC 3-Gun, with the Super Nova from LAG tactical holster. All of her guns are ceratoked green by HD Arms.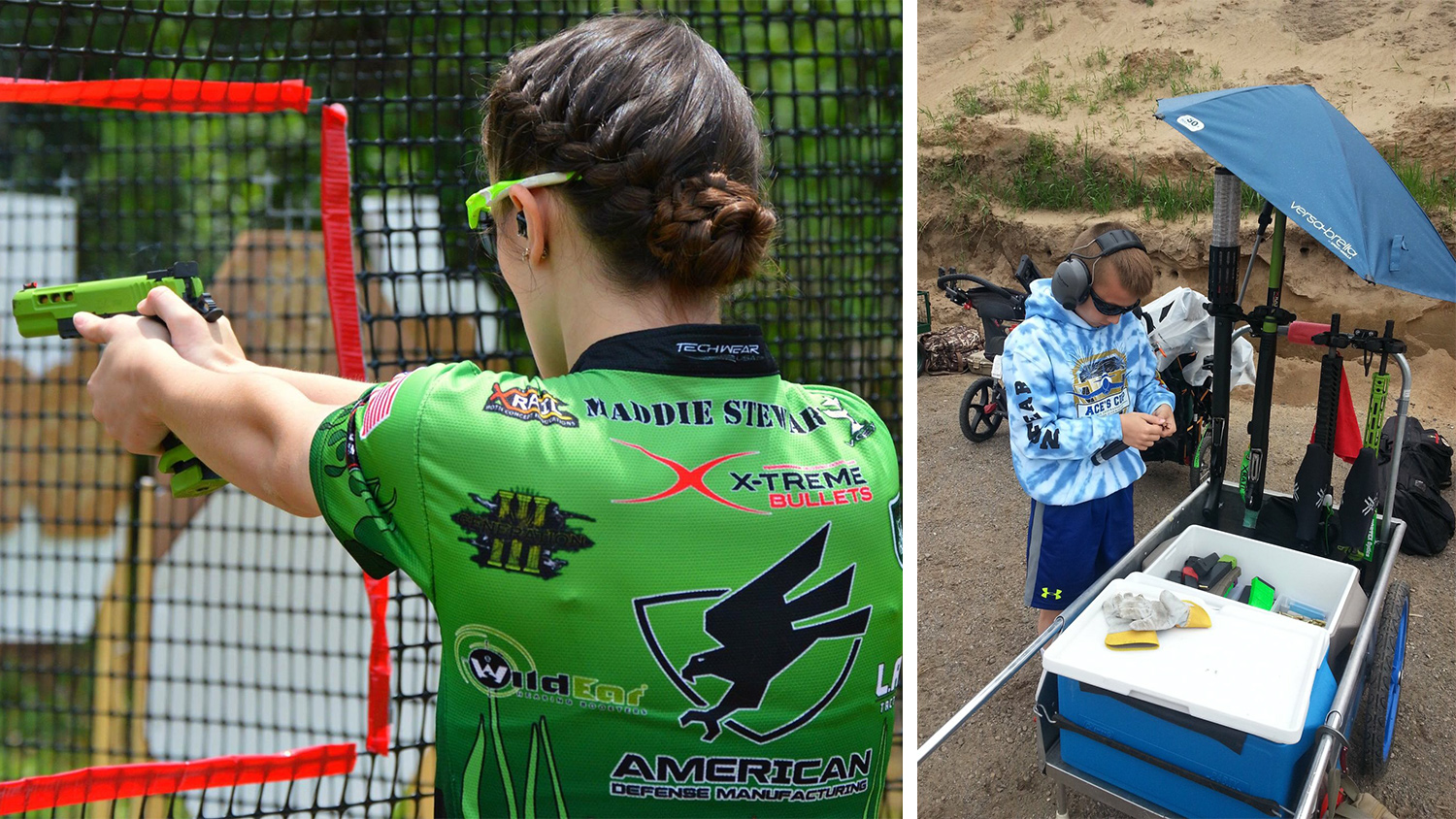 While at matches, Madalyn and her dad keep all of their equipment together, so a range bag isn't quite large enough. Instead, they use a modified garden wagon. In it they have a gun rack that holds both of their shotguns and rifles. It also has space for two large coolers and an ammo box for shotgun shells. In one cooler, they have their rifle ammo, pistol ammo, and slugs. In the other cooler they store their Wildears and safety glasses, replacement parts for their ear protection, and cleaning supplies for their glasses. Depending on the weather, they pack either hot hands or towels (for wiping sweat), sunscreen and bug spray. They carry a notebook, pen, and binder for stage plans, replacement gun parts and tools to fix common problems, choke tubes, snacks and a first aid kit. In their car they keep a loaner gun, extra chamber flags, and other sponsor promo items.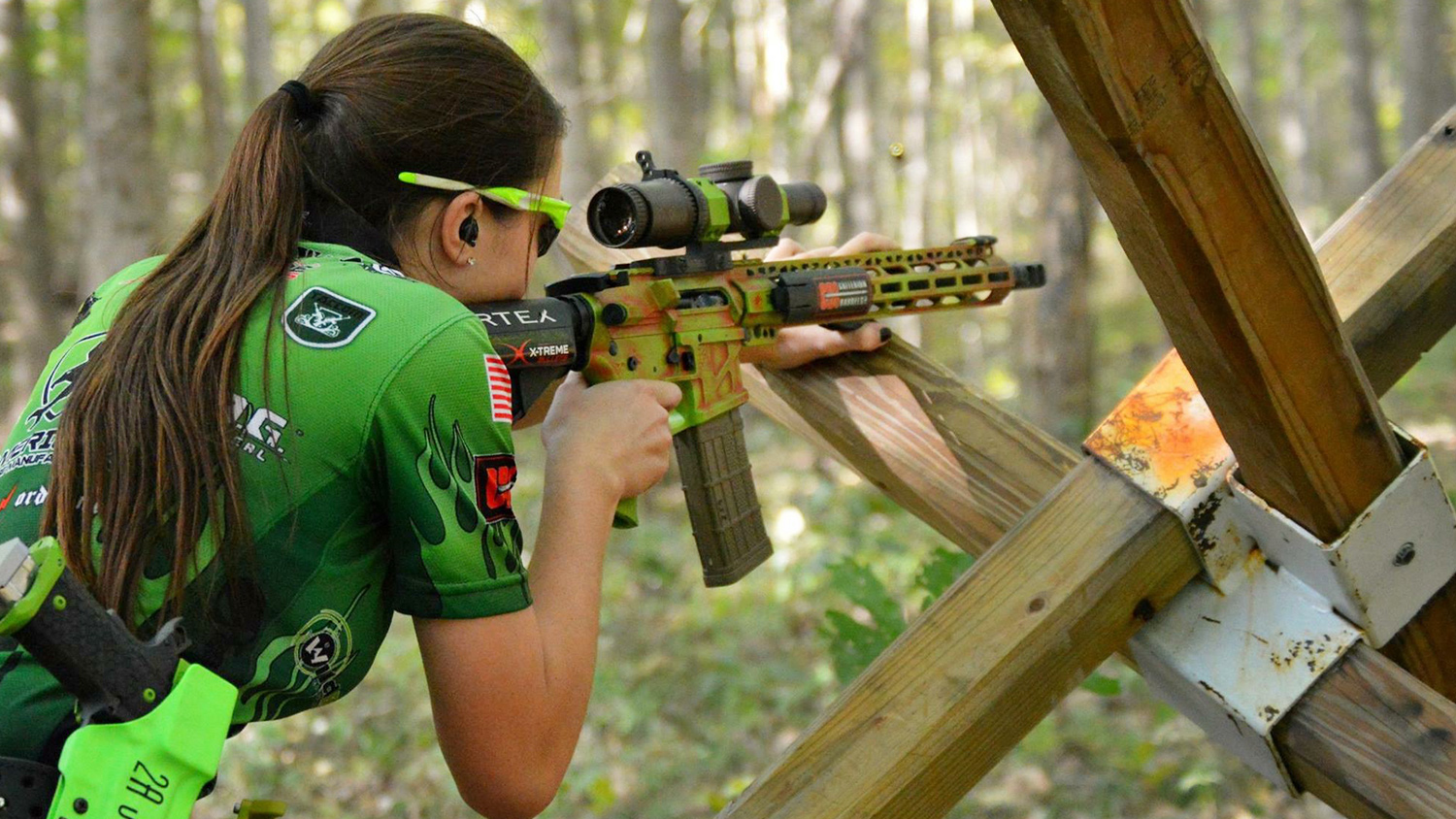 For those interested in the shooting sports, Madalyn suggests going out and watching a few matches. While there, be sure to ask questions. Based on her experience, competitive shooters are some of the nicest people you'll ever meet. They'll be happy to answer any questions you have, and may be willing to let you test out their gear. By going to a few matches, you'll learn how matches work and what equipment you'll want to try—if you choose to get into competitive shooting.