Dennis Santiago is an accomplished high-power shooter, as well as a talented writer who writes for Shooting Sports USA and America's 1st Freedom. Learn what he keeps in his range bag.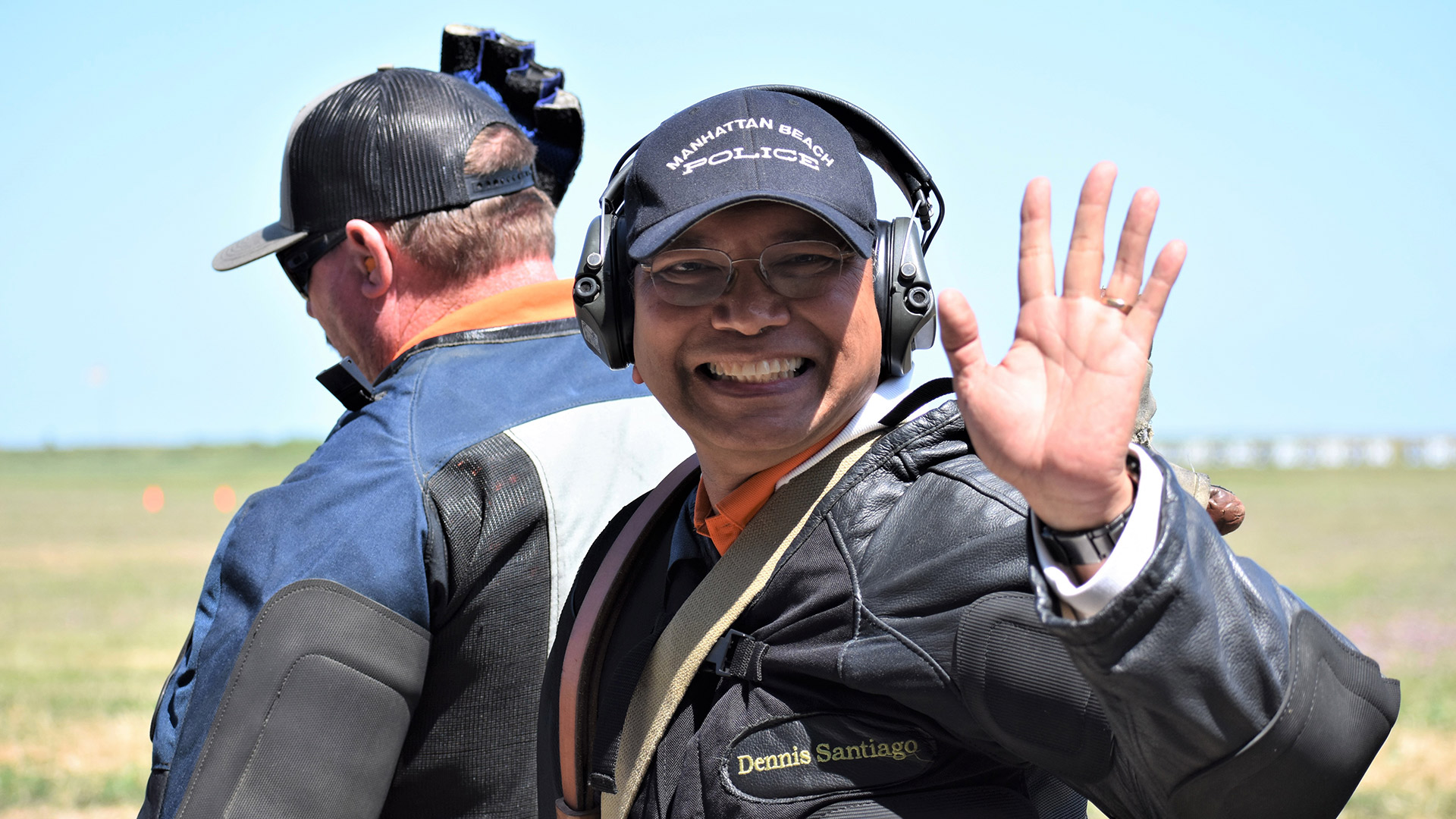 What are your first memories of handling a firearm?
I've been around shooting since receiving my first BB gun at just 10 years old. I spent summer vacations in the Philippines firing at targets set against a young coconut palm in the backyard. Forty years later, I received an email from my father letting me know they cut down the palm and found a clump of BBs inside it. The message said, "These are yours. Do you want them back?"
Tell us how you began in competitive shooting.
In the years since then, I've sent thousands of rounds downrange. In the high power competition world, I was one of the first of the Civilian Marksmanship Program's Garand, Springfield, Vintage Military Rifle Master Instructors. I spent a decade teaching Americans how to get into the discipline. Many of them have gone on to be champions in their own right.
In my home state of California, I instruct men and women, police officers and military personnel, and I've never charged a dime for any of it. When I'm on a range, I'm just giving back to the people that taught me. It's always a nice surprise to receive accolades from former students when I show up at a range.
Please share with us some of your major shooting accomplishments.
My biggest contribution to the shooting sports has been behind the scenes. I secured an off-camera role as a technical advisor for seasons one and two of the television series "Top Shot." My job was working with the producers and directors to ensure the shooting challenges emphasized actual marksmanship, were fair and that all equipment was properly vetted and tested.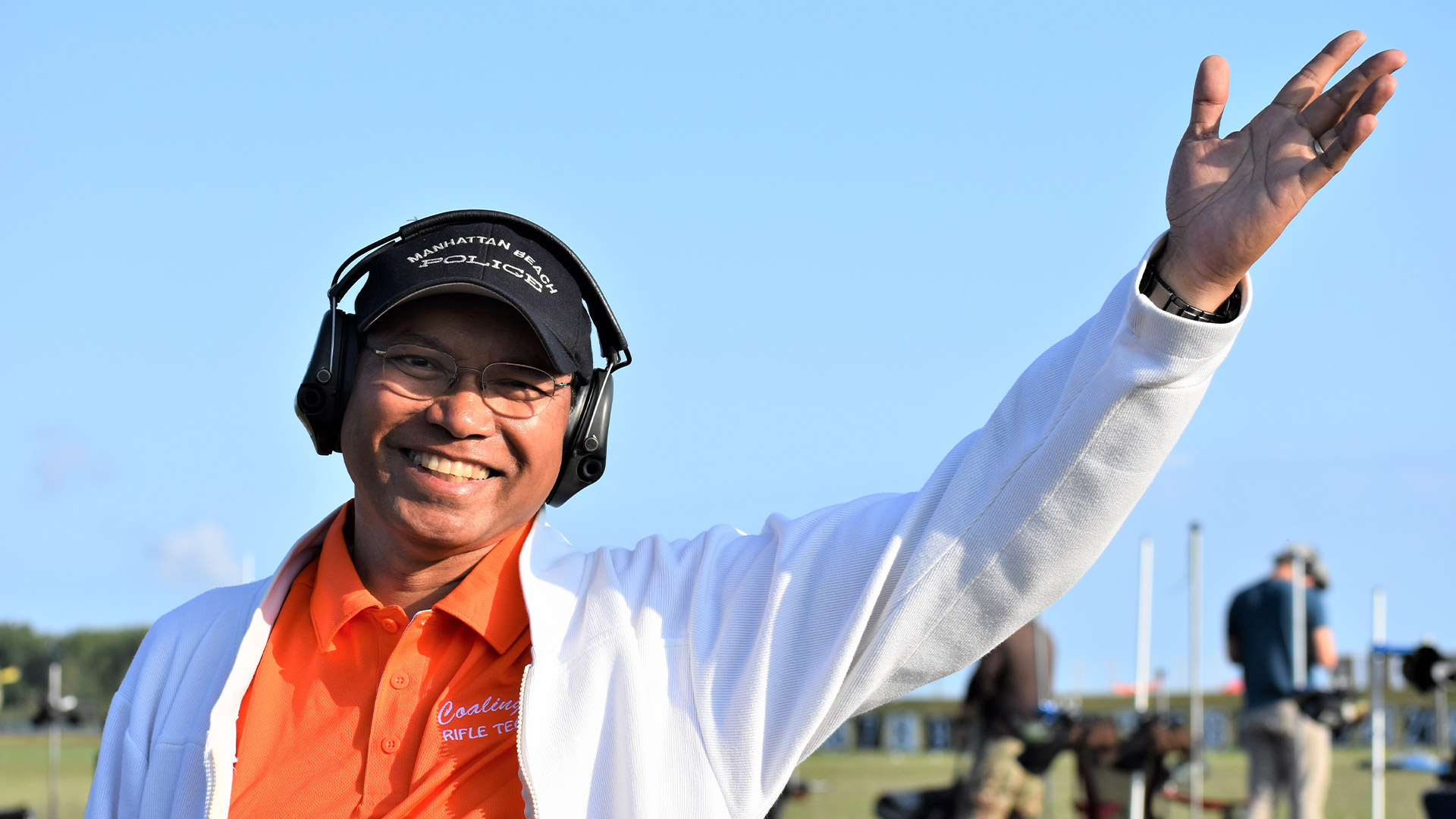 I organized and oversaw the shooting trials where, over the run of the series, hundreds of hopefuls tried out on a range in Southern California hoping to be chosen for the program. In my humble opinion, the presentation of guns and gun handling have not been the same in the eyes of Hollywood since.
Tell us about your range bag and what you carry in it besides your firearms.
I'm primarily a high-power rifle competitor. My range kit focuses on what it takes to efficiently compete in across the course matches. Full distance tournaments in this discipline involve moving all your gear from 200 yards, 300 yards and finally 600 yards. Over the course of the day, you'll shoot offhand, rapid sitting, rapid prone and slow prone strings.
My range bag is actually a shooting cart. I'm currently using a Creedmoor Sports model. The cart has provisions to mount a scope and stand and a rack to mount my rifle. Note that the rack has surgical tubing tie downs to keep the firearm firmly connected to the cart, an important consideration if one hitches a ride on the back of a golf cart at Camp Atterbury or Camp Perry. My cart is customized with pneumatic tires to make it roll a little easier; it comes with solid tires. I have cords to keep things tied down as well. In addition, two accessory pouches attached to the cart; one to hold record keeping supplies, while the other is a dump pouch to collect empties.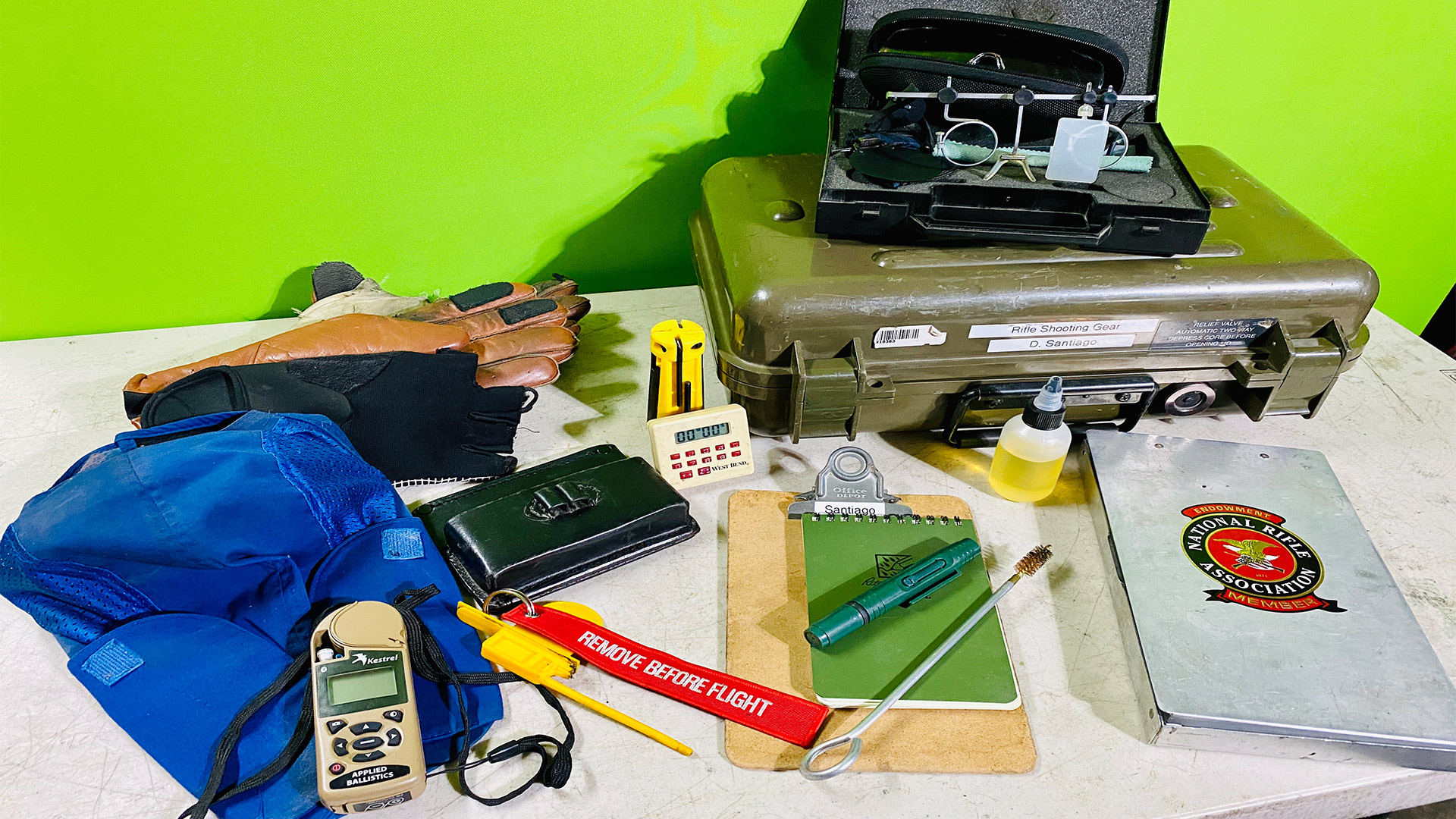 Everything I need for shooting a match goes into the cart. Transport to the range is via a surplus night vision hard case. The kit includes:
A score book that's kept in an aluminum case. Pens and pencils are inside it.
Clipboard for score cards.
My handy notebook.
Lens cleaning tool for scoped service rifles.
Short cleaning rod with a .45 caliber brush.
Timer.
Allen keys for shooting match rifle.
Empty-chamber indicator. There are usually half a dozen of them in my cart.
Cartridge pouch for shooting offhand.
Applied Ballistics Model 4500+ Kestrel. These portable weather stations are lifesavers for shooting and coaching.
Hat. This one is a David Tubb model with brim flaps to manage glare. Depending on conditions, I also have basic baseball caps and others to protect my neck from the sun.
Shooting gloves. I have half-finger gloves, full-finger gloves and mitts.
Shooting glasses. Mine are prescription lenses that correct for astigmatism and have progressive power mounted in adjustable Jaggi frames. I'm able to move the lens to achieve maximum clarity for a variety of optic and iron sights; important when shooting M1s, Springfields and A1/A2-type ARs.
Fit-over eyeglasses protective lenses.

Be on the lookout for Dennis Santiago at high-power rifle matches and remember to say hello.
---
Read more Range Bag articles: