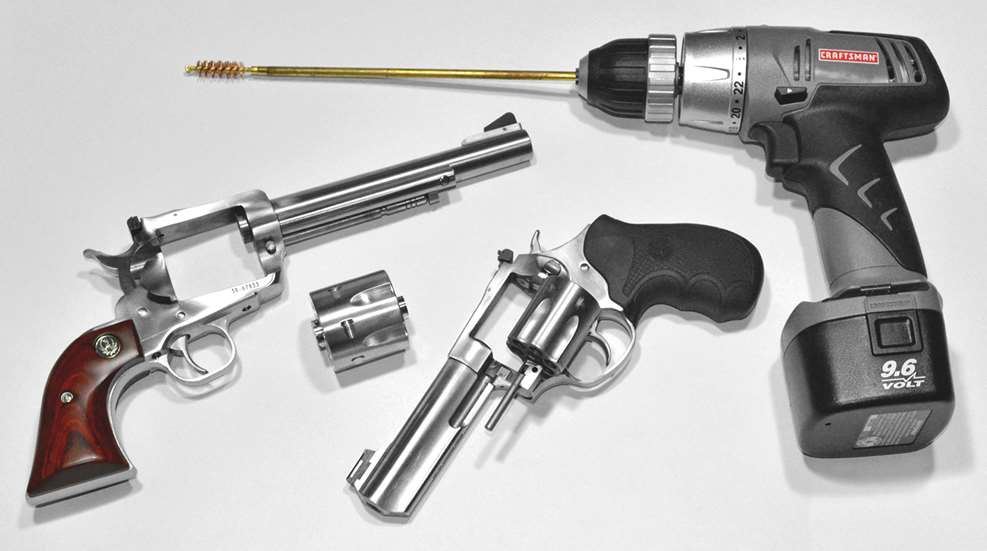 I hate cleaning revolvers. There are too many places where carbon fouling is difficult to remove. It takes some real effort with a bronze/brass brush to scrape that crud off, even with a good solvent.
The cylinder chambers can be especially laborious if you've been shooting a short cartridge in a long chamber, like a .38 Special in a .357 Magnum chamber, or .44 Special in a .44 Magnum chamber, you get the idea. The carbon fouling builds up ahead of the case mouth and won't come out no matter how hard you scrub—or so it seems.
There is a way to make cleaning chambers easier. Use the power of electricity! In this case I mean a power drill or power screwdriver. To hell with all that in-and-out scrubbing, just stick your cleaning rod in a drill and power scrub the chambers. This works well and is easy to do.
You'll need to cut off the "handle" end of a cleaning rod, so you can stick it in the chuck. Just make sure the rod is long enough that you can get the brush all the way in the cylinder without the drill hitting the cylinder. My cleaning rod is eight inches and is more than long enough.


Use a brass or aluminum rod. No steel rods allowed. You don't want to risk damaging your gun.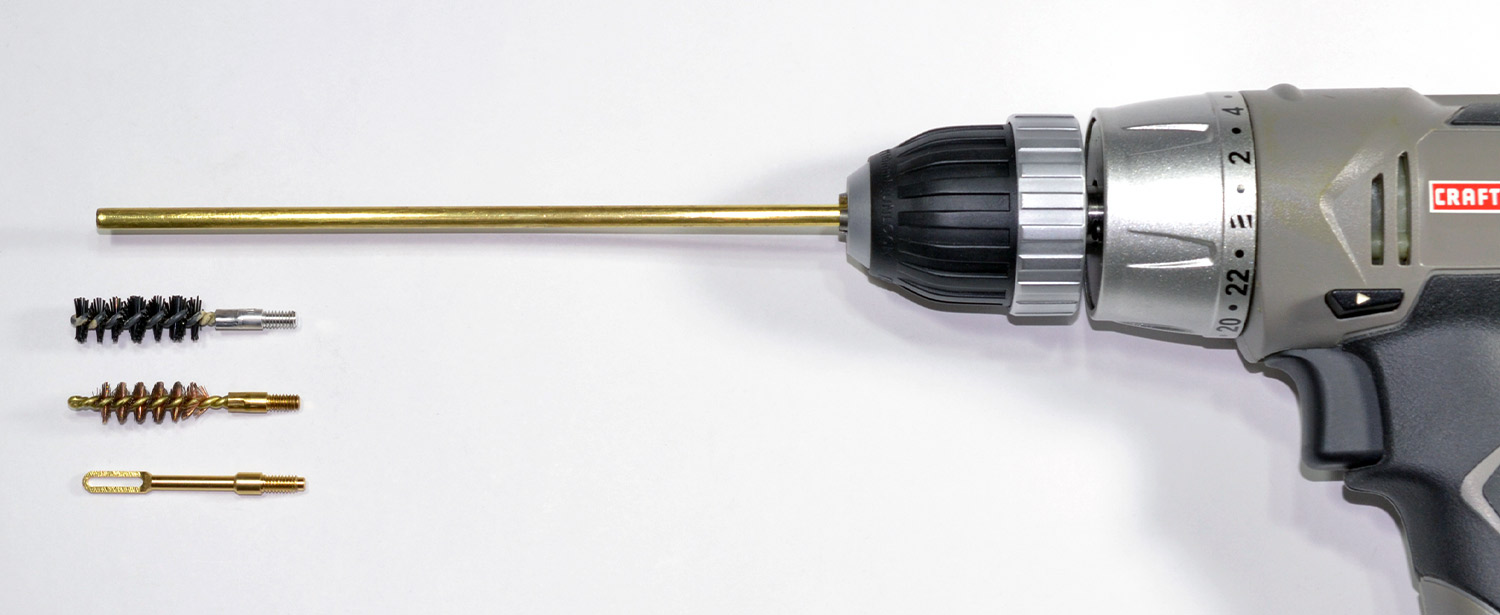 Power cleaning is only for revolver cylinder chambers. Do not use this in the barrel. While brass and bronze brushes are much softer than a barrel's steel, a drill's rotation will be turning against the direction of the riflings and has the potential to round the edges of the riflings, which could degrade or destroy accuracy. Nothing is worth risking this. Don't even do it with a nylon brush. Don't use this method in your barrel. Repeat: power cleaning is only for revolver cylinder chambers.
My electric screwdriver is battery operated, so I take it to the range on revolver days to do quick cleanings whenever the need arises. It's a slick way to save some time and effort.
---
See more: