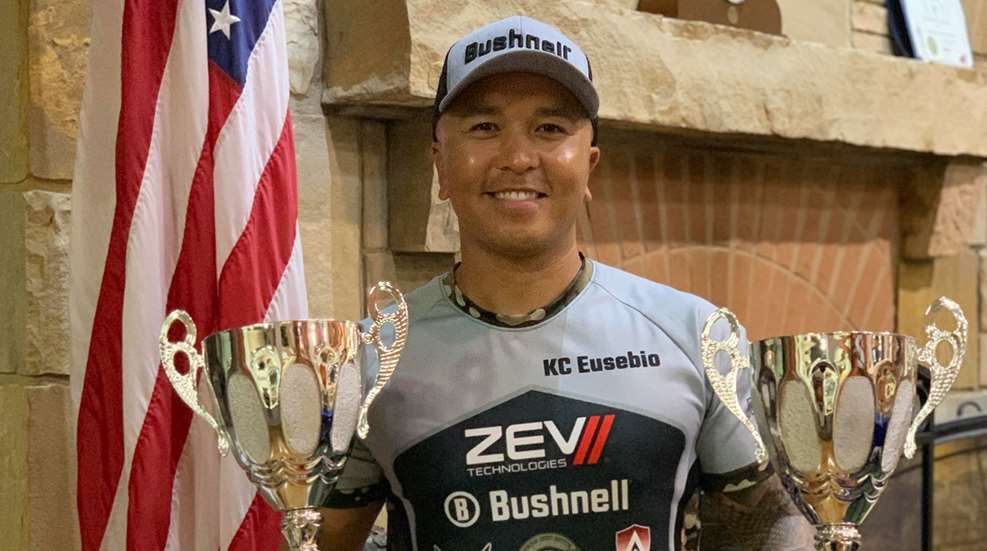 KC Eusebio performed admirably at the 2020 World Speed Shooting Championship, held Sept. 23-27 in Talladega, Ala. At the match, not only did he set multiple world records, he also became the first competitor to shoot under 60 seconds with a rimfire pistol.
In addition, the Team Bushnell shooter became the first competitive shooter to win a championship with the company's new RXS-250 sight in Carry Optics. Eusebio also used the Bushnell First Strike 2.0 red-dot optic to take first place in the .22 Rimfire Pistol division. His scores were good for fourth place overall with a final time of 58.43, breaking the 60-second barrier. His best stage performance was at Showdown with a time of 5.68.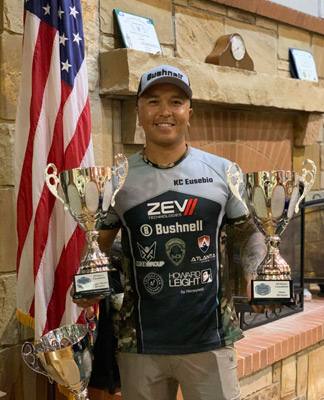 For Eusebio, the World Speed Shooting Championship has always been important. He first started competing at the match at age nine, and says it still feels great to win.
"I was able to take home my seventh World Speed Shooting title in Open and it's one of the best feelings to achieve such a coveted title," said Eusebio. "In addition to the Overall win, I had the honor to take first place in Carry Optics and .22 Rimfire Pistol."
He was also quick to give credit to his gear for his success at the match, specifically his Bushnell optics.
"The RXS-250 worked perfectly as a slide ride on my Carry Optics pistol," said Eusebio. "As we know, the slide-mounted optic takes the harshest force of all optic platforms, but the RXS-250 held up to its name. Over the thousands of rounds I trained for this competition, I didn't have one issue. In fact, the RXS-250 is now one of my favorite optics made by Bushnell. Big thank you to Bushnell for stepping their red-dot game up."
Eusebio also noted that the Bushnell First Strike 2.0 reflex sight gave him a competitive advantage.
"Shooting a red-dot optic changes the playing field in your favor," said Eusebio. "You're faster, more accurate and more confident in your marksmanship. The First Strike 2.0 has been my choice of optic for the past two years and I absolutely love it."
See the full results of the match here.
---
See more:
Results: 2020 Federal Gold Medal PRS Match