Due to COVID-19 related restrictions, 2020 saw limited numbers of National Range Officers Institute (NROI) seminars take place. Hopefully this will turn around for 2021, and this article is meant to assist you and your club in getting a seminar scheduled for your area.
Instructors often hear the same statement from folks wanting to become certified, or to upgrade from RO to Chief Range Officer (CRO). "But there aren't any classes near me, how come NROI doesn't schedule a class here?" Well, with a few exceptions, the NROI doesn't go out and schedule classes. It takes someone on the ground locally to make the classes happen. And that someone can be you.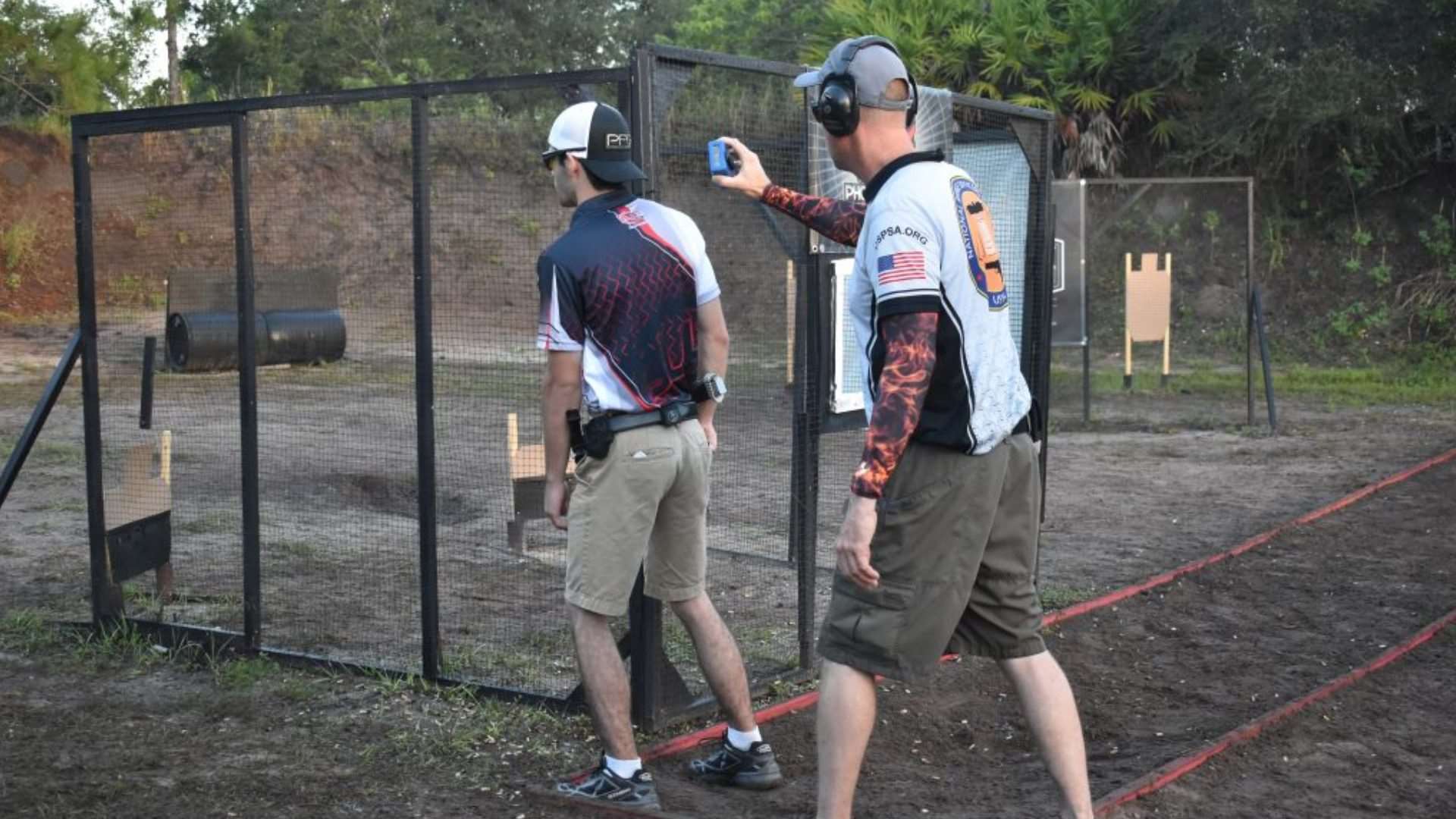 The NROI Instructor Corps is comprised of several Range Master Instructors who work with Troy McManus, DNROI. Those instructors who are not retired are usually taking a day, sometimes two, of vacation from work to get to your class.
Planning
Let's walk through setting up and holding a seminar.
The first step in scheduling your class is to gauge interest in your area. There is a rumor that you have to have 20 people to have a class. This is not true. This likely comes from a calculation we at NROI do to figure out how much a given class fee will be. The math is simple. For any class up to 20 people the cost is $800. This is calculated at the base cost of $40 per student, and in order to cover our costs we need the revenue of 20 students to make it. After that, it is $800 plus $40 per student. Thus, a class of 22 costs $880. If you can only get 15 people together and do the math, that gives you a base cost of say $54 per student. And that isn't the only cost you need to consider. You also have to feed and house the instructor, pay any costs for range and classroom rental—and so on.
There are maximums on class size you should be aware of. For Level 1 (RO), the maximum is 32 students, for Level 2 Boot Camp the maximum is 20. If your class will exceed the maximum class size, speak to NROI staff and they may be able to schedule a second instructor to allow for increasing your class size. The minimum for both classes is 10 students. Experience has shown that classes smaller than the minimum do not work well.
You may have a cost for range time and the classroom rental, or you may not. That is up to you to figure out with your club(s). If you don't have a classroom, you can often rent classroom space at local hotels, convention centers, etc. Many restaurants also have meeting and banquet rooms that can be rented, and private companies also often have meeting rooms that are available on weekends we can use for the class. Use your imagination, but keep student comfort and learning environment in mind. Instructors can veto your classroom arrangements if they do not feel they will result in a successful seminar. Outdoor classrooms are almost always vetoed. The classroom needs to be reasonably quiet, climatically controlled and have enough tables and chairs to accommodate the students comfortably.
Next, pick a few date options to conduct the class. You will need a full weekend. We've tried the "Level 1 in a single day" scenario a couple of times, and it is just brutal for all involved. Don't ask. The further out you schedule your class, the more likely an instructor will be available. If you are trying to conduct a class in two weeks, forget it. Keep in mind there are outdoor components for both the Level 1 and Level 2 classes. We can do both at indoor ranges but there are requirements—especially for Level 2—that make this more challenging.
Typically, classroom instruction is on Saturday and the range exercise on Sunday. If for some reason you cannot do the range exercise on Sunday, we can work things around for smaller classes to split the lecture and do the range exercise on Saturday. Be sure to communicate this need to the instructor as soon as they are assigned.
Use caution selecting dates. First, major holidays aren't good class dates. This includes religious holidays not recognized as federal or state holidays. Second, if you are located in a place that has a busy season, such as throngs of college students arriving for Spring Break, then don't ask for a class during that time. Airfare and hotel rates are going to be at a premium price and hard to book. Next, look up the dates for the Sectional, State and Area matches around you. The match calendar at uspsa.org can help. These dates will not be popular with the potential students. Finally, look up the Nationals dates, and remember the majority of the instructors are working at those matches, so those dates won't be possible. Even the weekends adjacent to Nationals matches can be tough to schedule.
Next, fill out the the NROI class calendar. The form is available here. Read the information presented, then click the button at the bottom of the page to schedule your seminar. This form generates a notification to all the NROI instructors, who are polled as to availability. The NROI Coordinator at HQ then determines which instructor will be assigned to the class. Once you receive the email listing your instructor, reach out and talk about anything they might need to be aware of.
Remember, you need to feed and house the instructor. Your course fee to NROI only takes care of expenses like course materials and airfare. You are responsible for lodging and meals when they are traveling for your class. Staying in private residences, unless with family and close friends, is not allowed by NROI policy, so please don't ask. You are also responsible for getting the instructor to and from the designated airport (if they are flying in, of course).
Getting the instructor from the airport to the hotel and to the classroom and range can be done several ways. Having someone chauffeur them is the most common. The second most common is asking them to rent a car, but you are responsible for this cost. Check with the instructor on how they want this handled. Please don't expect the instructors to take public transit (e.g. light rail or bus) in an unfamiliar location after flying most of the day. If the instructor is driving themselves, make sure they have good directions, or an address recognized correctly by Google Maps.
Choosing a hotel is easy. We don't need four-star accommodations, but if you would not ask your mother to stay there, then don't ask the instructor to stay there. We've all had enough cockroach- and bedbug-infested motels. The quality of the instruction is directly correlated to the quality of the night's sleep the instructor had. Word also gets around about bad situations and you may find it difficult to line up an instructor next time.
The host organizers are responsible for instructor meals to and from the class location, as well as during the class. Most will simply collect receipts and forward them to you for reimbursement. Some clubs will determine a reasonable per diem and supply that upon arrival.
A digital projector is necessary for PowerPoint presentations and video. All the instructors have a digital projector but if you already have one on site, let us know so we know we don't have to drag ours along. A large flat-panel display will also work, provided it accepts HDMI input and is big enough to be easily seen by every student in the classroom.
The Class
Classes are typically on weekends, so the instructor will fly in on Friday and out on Sunday. Some locations with limited flight availability may require the instructor to fly home Monday. In these cases, the extra night of lodging and meals are on the host club to pay for.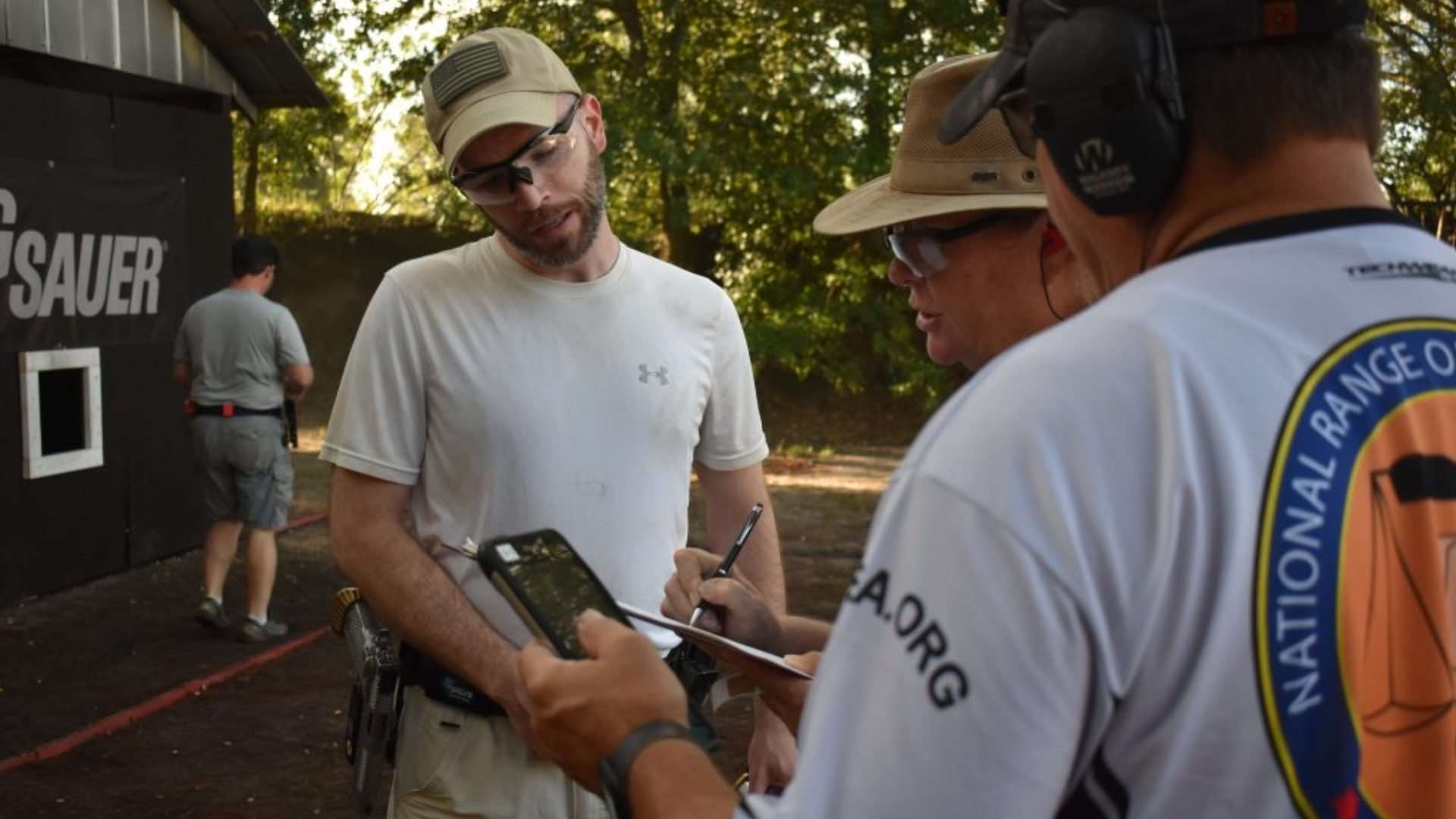 A typical class weekend plays out as follows.
Saturday
0730—Classroom open for set-up and check-in.
0800—Instruction begins.
1200—Lunch.
1500—Hands-on practical exercises. Rubber guns for Level1, 3D stage kits for student stage review for Level 2. Stage set-up for Level 2 Boot Camp, if time allows.
1700—Instruction ends.

Sunday
0730—Range open for set-up and check-in.
0800—Range exercise begins. Range exercise and time depends on class size and other factors.

Lunch can be handled several different ways. Here are two popular options—eat at the classroom site (catered, buy meals from the classroom's location, bring in pizza or sub sandwiches, deli trays for build your own sandwich, etc.). Alternatively, have the class break for lunch and everyone scatters to the four winds for an hour. The problem with the latter is that the hour really turns into 90 minutes, and pushes the end time of the class into the evening. Eating at the classroom location allows the instructor to eat and then resume with the lecture while everyone else finishes up. This saves a lot of time at the end of the day. It is entirely up to the host organization how this happens.
Additionally, having some refreshments at the classroom such as bottled water, coffee, soda, etc., is a great idea.
The range exercise for the Level 1 class typically takes until around noon for a 20-person class. Each instructor handles Sunday slightly differently based on their teaching style, so check with them on what their plans are.
If you are restricted from shooting until later on Sunday, then it is a good idea to talk to the instructor about having range time on Saturday afternoon. This will depend on flight schedules and the instructor being willing to fly home on Monday.
Once class is over, it is time to get the instructor back to the airport for their flight home. Most of us don't mind sitting in the airport for a few hours prior to our flight.
For Level 2 Boot Camp, Sunday class will take up much of the day, assuming that you were able to begin set-up of the stages on Saturday. If not, then Sunday will run later. Typically, we are tearing down stages by 1500.
Endorsements for Steel Challenge and Multigun are now online and no longer offered in-person. Once a Level 1 student passes the online exam, they will be able to enroll and take the endorsement courses.
There are also two special classes, the New Club seminar and the seminar associated with a Level 3 match. More information on the specifics for these special classes can be found here.
Also, remember that the NROI now has an age restriction for RO certification. More information can be found here.
COVID-19 restrictions will likely continue to impact seminars into the early part of 2021. Schedule accordingly, based on current information regarding restrictions that might impact your ability to host a seminar. Communicate with your instructor frequently to keep them in the loop and reschedule if necessary. With enough lead time, we were able to successfully reschedule several seminars in 2020.
For more information about the National Range Officers Institute, visit nroi.org.
Article from the January/February 2021 issue of USPSA's FrontSight magazine.
---
Read more:
Evolution Gun Works: Evolving Firearms Parts And Accessories