by
posted on December 14, 2017
Support NRA Shooting Sports USA
DONATE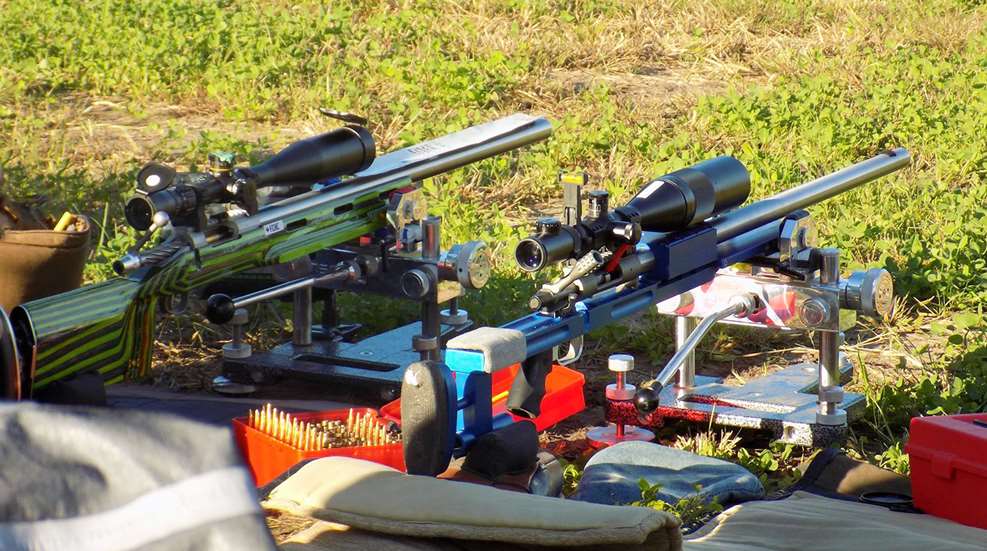 The first half of the 14th F-Class National Championships took place in Lodi, WI, at the Winnequah Gun Club. The championship utilized SMT electronic targets for the second consecutive year. This was the Mid Range Championships―shot at 300, 500 and 600 yards.

There were 35 F-T/R and 44 F-Open competitors entered. The weather throughout the four days was hot and humid, with temperatures in the 90s. In fact, a few Lodi temperature records were set. The winds on this range are some of the trickiest I have ever seen in 54 years of shooting. The changes can be very subtle, but damaging. The flags can point in every possible direction and the mirage will lie to you quite often. Yet, there were a few calm strings and a lot of 200s shot at all three distances.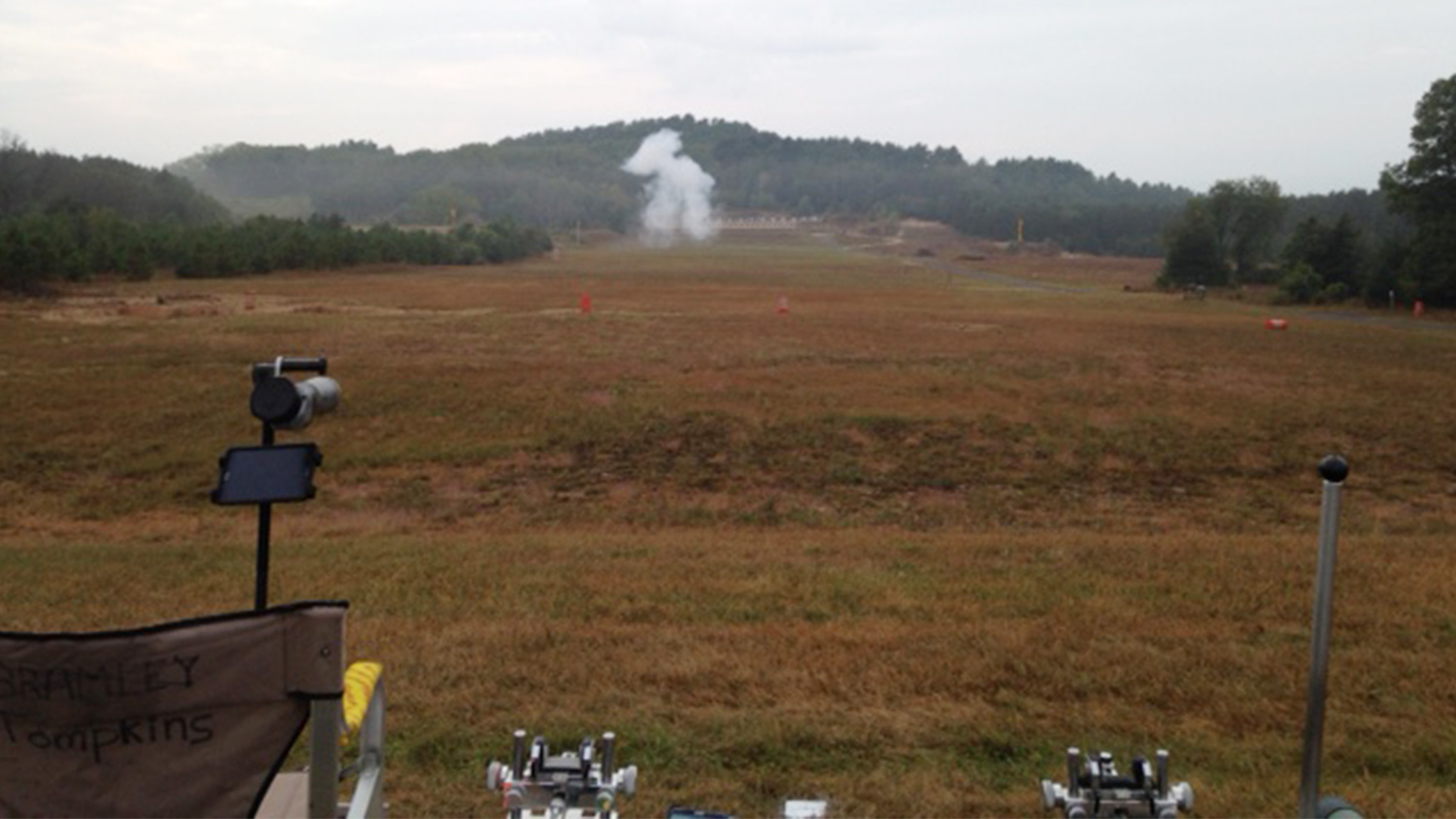 The first match was at 300 yards and David Decareaux won F-Open with a 200-20X clean. He declined to fire more for a possible new record. There were 16 F-Open cleans shot. This was a tough crowd. In F-T/R, Todd Sanders' 200-18X was high. Six others shot 200s.

After moving back to 500 yards, the "cleaning" continued. Sixteen F-Open 200s made the board. Jim Fowler shot a 200-20X for the win. In F-T/R Josh Moore carded a 200-13X for match winner. Todd Sanders fired the only other 200-12X. When the shooters moved back to 600 yards the high scores continued with Brian Bowling shooting a 200-13X and John Myers a 200-11X in F-Open. Josh Moore was top in F-T/R with a 199-13X. At the end of the day, the F-Open Individual Aggregate went to Brain Bowling, who had an outstanding score of 600-43X. Five others dropped a single point. Additionally, Josh Moore's 599-42X score topped the F-T/R results.

The second day started much as the first. David Decareaux scoring another 200-20X. This time he decided to continue to fire and shot an addition 12 Xs before missing the X-ring on his 33rd shot. This is possibly a new record―one of many shot during the Championships. The X-ring is 1.42″. The 10-ring is 2.85″. There were 17 F-Open cleans fired. On the F-T/R side of the house, the 10 clean scores included Alan Barnhart in first with a 200-16X. Remember, these F-T/R shooters must use a bipod and fire a .308 Win. or .223 Rem.

The move to 500 yards lowered the scores a bit, as the conditions were a bit worse than the day prior. F-Open still had eight cleans with John Myers' 200-17X coming out on top. Josh Moore carded a 200-14X and had the only clean in F-T/R.

At 600 yards, F-Open shooter Dwayne Draggoo shot a 200-8X for the only clean fired. Bob Lorenz's 197-9X was high in F-T/R. When the aggregate scores were posted on the wailing board, F-Open shooter John Myers' score of 598-49X was three Xs above David Decareaux. It was 13 above Jim Fowler. It definitely was a close race. F-T/R shooter John Moore's 595-37X was three points ahead of Alan Barnhart and four ahead of Todd Sanders.

The final day of the Mid Range Individual Championships was at 600 yards―placing a bit more emphasis on wind doping. Eighteen 200 scores were turned in by F-Open competitors with Barry Mize and Robert Sebold both firing 200-17X scores. Barry won via the Creedmoor tie-breaker process. F-T/R had four cleans. Josh Moore and Ian Kleem both had 200-13X, with Josh wining the tie-breaker.

The second string at 600 yards saw six cleans in F-Open with John Myers' 200-16X on top. The conditions affected the F-T/R shooters more and none of the shooters fired cleans, but Josh Moore's fine 198-7X beat David Pessall by four Xs. The final daily match saw for the first time no cleans in F-Open. Jim Murphy posted a 199-13X. Five others shot 199 scores. The F-T/R shooters were not far behind with Alan Barnhart and David Pessall carding 199s. Alan had nine Xs and David had seven. The daily aggregate had Pat Scully on top with a 599-29X F-Open score and David Pessall's 595-24X leading the F-T/R shooters.

When all the F-Open numbers were crunched; Jim Murphy's 1792-108X was good for the bronze medal, Pat Sully's 1793-104X took the silver medal. The 2017 gold medal went to John Myers and his score of 1795-131X. This win is John's third consecutive F-Open Mid Range Championship. He has dropped an average of 10 points per championship. This is an overall average of 99.44 percent.

In F-T/R the bronze medal went to Todd Sanders' 1772-85X, the silver to Alan Barhart's 1781-94X and the 2017 F-T/R Champion is Josh Moore with a score of 1788-109X.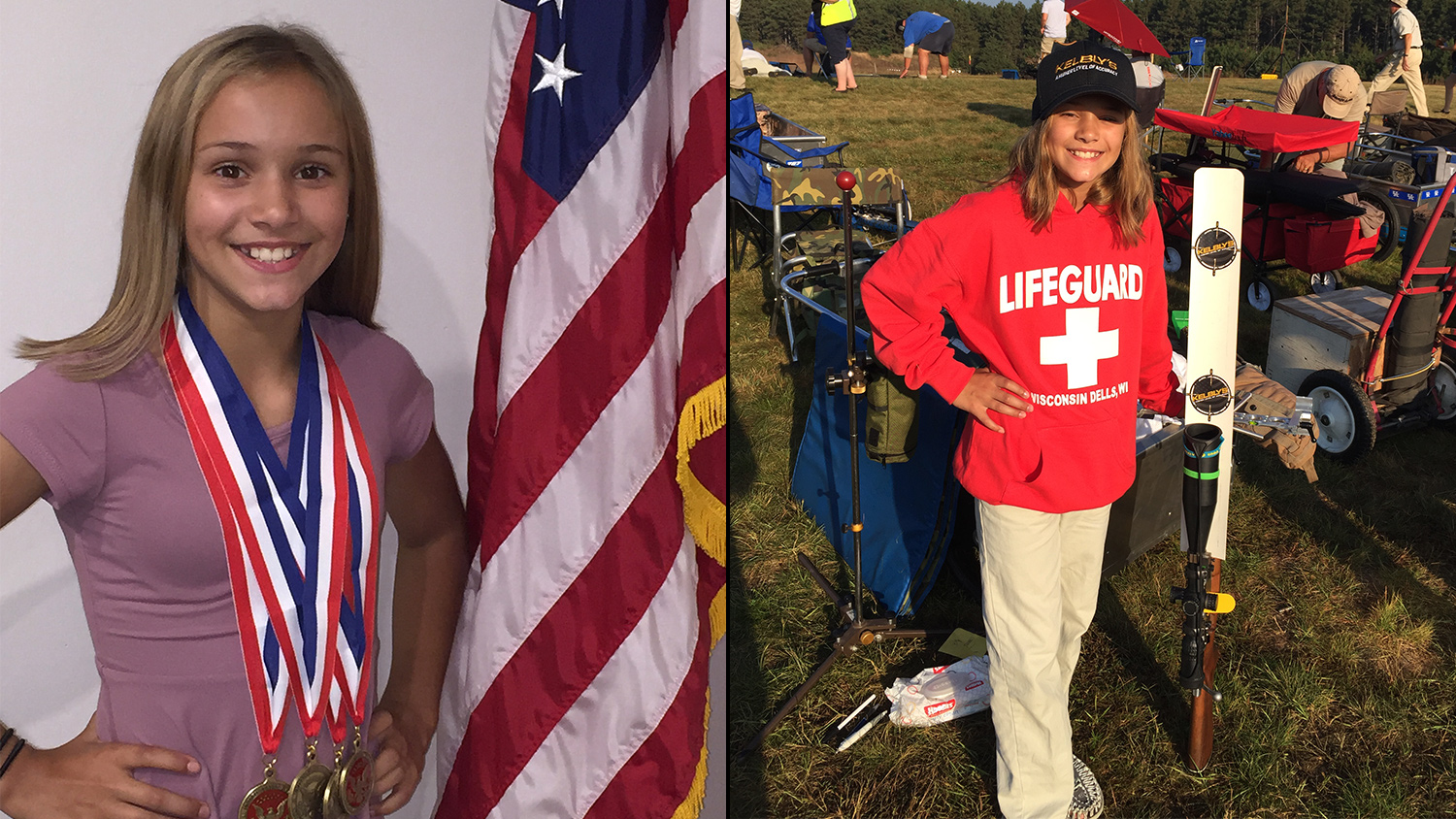 A highlight of the Mid Range matches was the performance of a tiny 13-year-old young lady by the name of Sydnie Lipski. She is a ball of fire―and can shoot her .223 Rem. F-T/R rifle with the best. She finished in ninth place overall and won High Junior and High Woman. Sydnie will be a force to be reckoned with in the future.

Teams

Not to be forgotten was the hard fought and ever popular team championships which were shot the last day of the match. There were two matches for 4-man teams. Each team member shot 20 rounds at 600 yards during both matches. There were 10 teams competing in F-Open.

In the first match of the day for F-Open, Brux/Lapua/Borden beat Team Berger/Bartlien/SEB/ Kelby by one point while shooting an 800-59X third place went to 21st Century Shooting. They were one X behind Team Berger.

In the second match of the day, Laupa/Brux again fired an 800 with 56 Xs, but Team Berger fell back to fifth place and 21st moved into second with US Lapua in the third spot.

By the end, the F-Open Team Aggregate had Team Lapua/Brux, coached by Robert Sebold, taking home the victory. Silver went to 21st Century Shooting, coached by Brian Bowling. The bronze medal went to Team Berger, coached by Mid Tompkins.

There were seven teams competing in F-T/R. In the first match, the Wolverillo Range Team beat the Michigan F-T/R Team by three points. Third place went to the Texas F-T/R Rifle Team. They were four points in back of the Michigan team.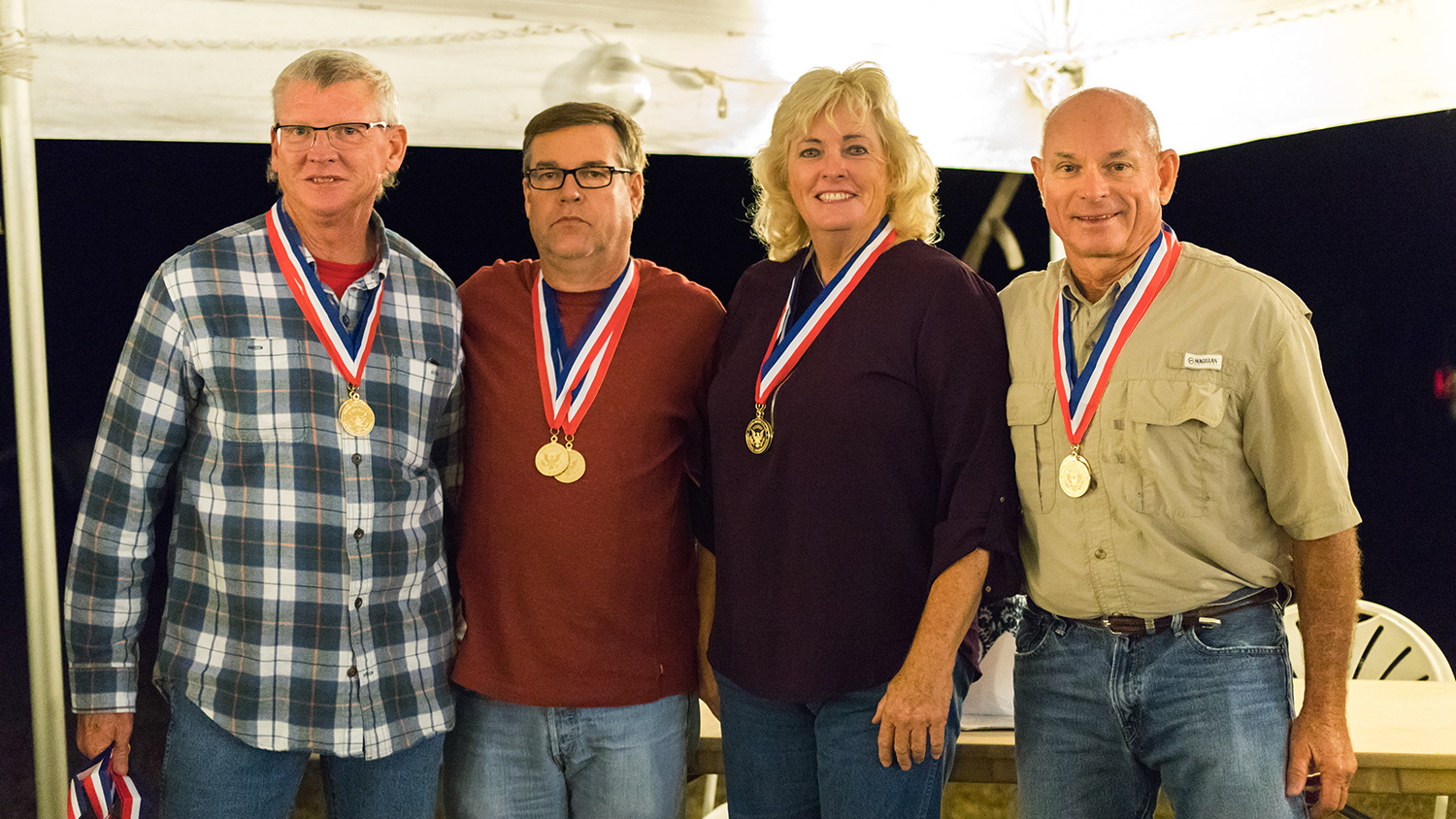 In the second match of the day, Michigan shot a 791-30X score to beat Texas by one point. The Wolverillo Team took third place―a single point behind Texas. When it all was said and done, the Wolverillo Team (coached by "committee") won the F-T/R Team Aggregate. The silver medal went to the Michigan F-T/R Team, coached by Tom Majewski. Bronze went to the Texas F-T/R Rifle Team, coached by Bob Mead.

The final day of shooting ended with the usual dinner and prize giving. A big thank you to the Winnequah Gun Club and the Liebetrau family for taking on this humongous project.

Photos by Erik Cortina and Patricia Mead