by
posted on July 12, 2017
Support NRA Shooting Sports USA
DONATE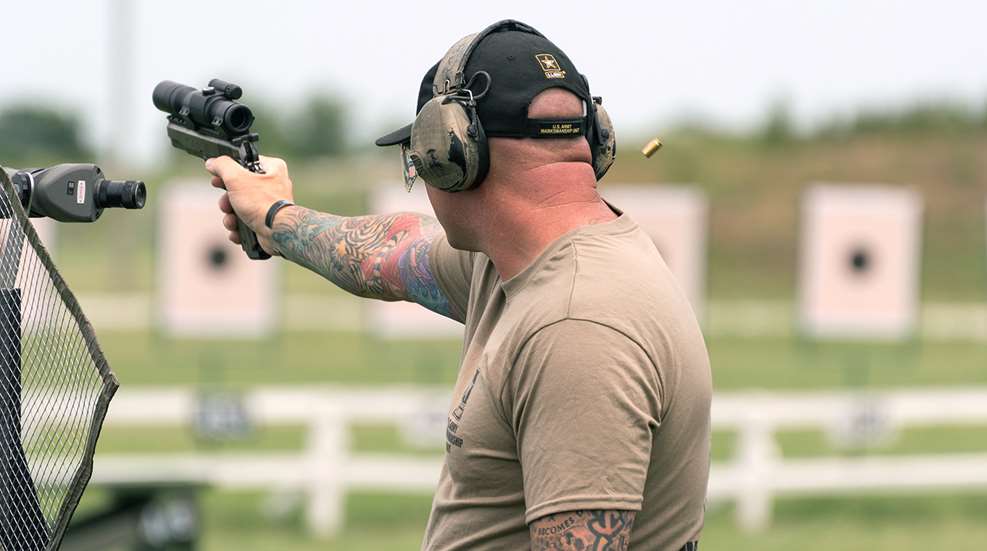 The 2017 NRA National Precision Pistol Championships began earlier this week with 500 competitors in attendance. Conducted at Camp Perry, OH, the match will once again determine the NRA National Pistol Champion. NRA Precision Pistol (also known as Bullseye) is one of the most popular pistol shooting disciplines.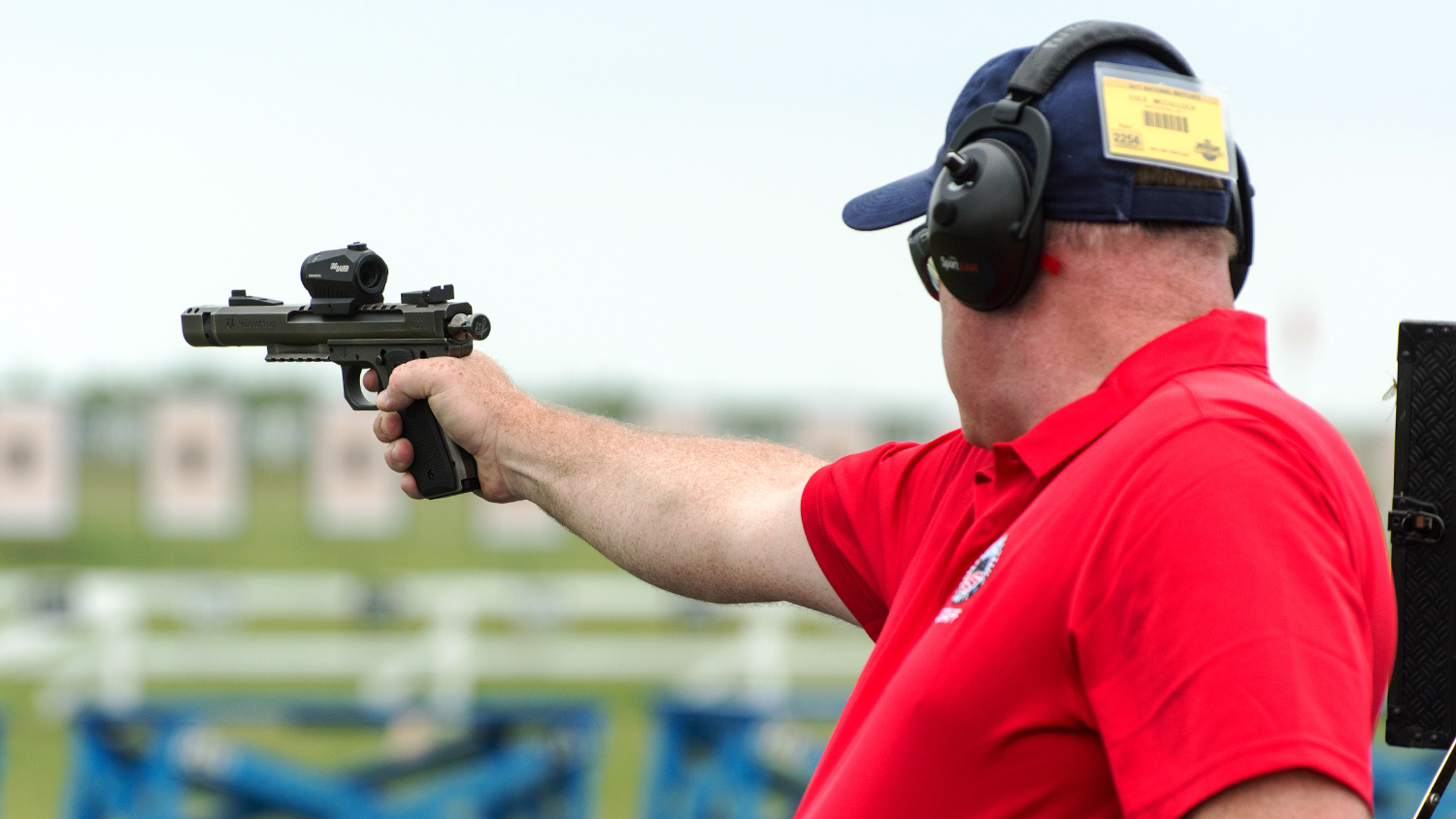 Those familiar with Camp Perry know how storms can come in quickly. Thunderstorms on Monday forced match officials to reschedule the Harry Reeves Revolver Match to Wednesday. Usually shooting will continue in the rain, but lightning created an unsafe condition for shooters. Unfortunately, that was not the case for all of Monday's matches.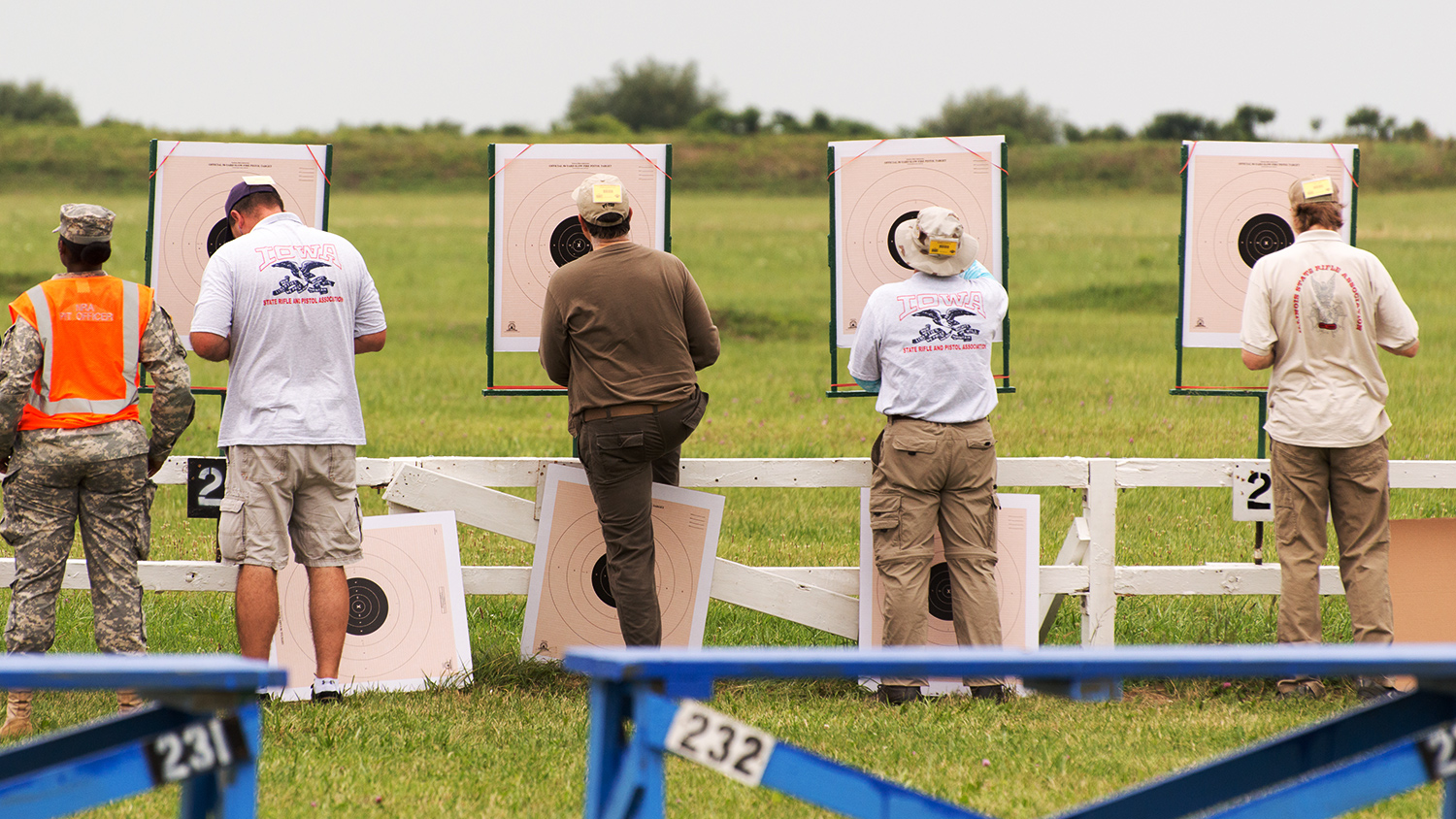 The NRA Preliminary Pistol Aggregate was not as lucky as the Harry Reeves Match. Match Director Larry Mead said, "Monday's preliminary match had to be canceled, because we had no way to reschedule it." The Preliminary Team Matches, usually fired at the conclusion of the Preliminary Pistol Aggregate were also canceled.
Tuesday's shooting included the NRA .22 Championship and Team Matches, and there was a swap meet and staff banquet in the evening. The NRA has a very hard working staff and is very thankful for all the support they provide to conduct the National Matches.
Wednesday's shooting included the NRA Centerfire Championship and Team Matches, and additionally in the evening the Competitor's Meeting. Also on Wednesday, this year's Mayleigh Cup team fired the highest scores recorded since 2005. Team USA's score was 2692
—to compare, their score last year was 2613.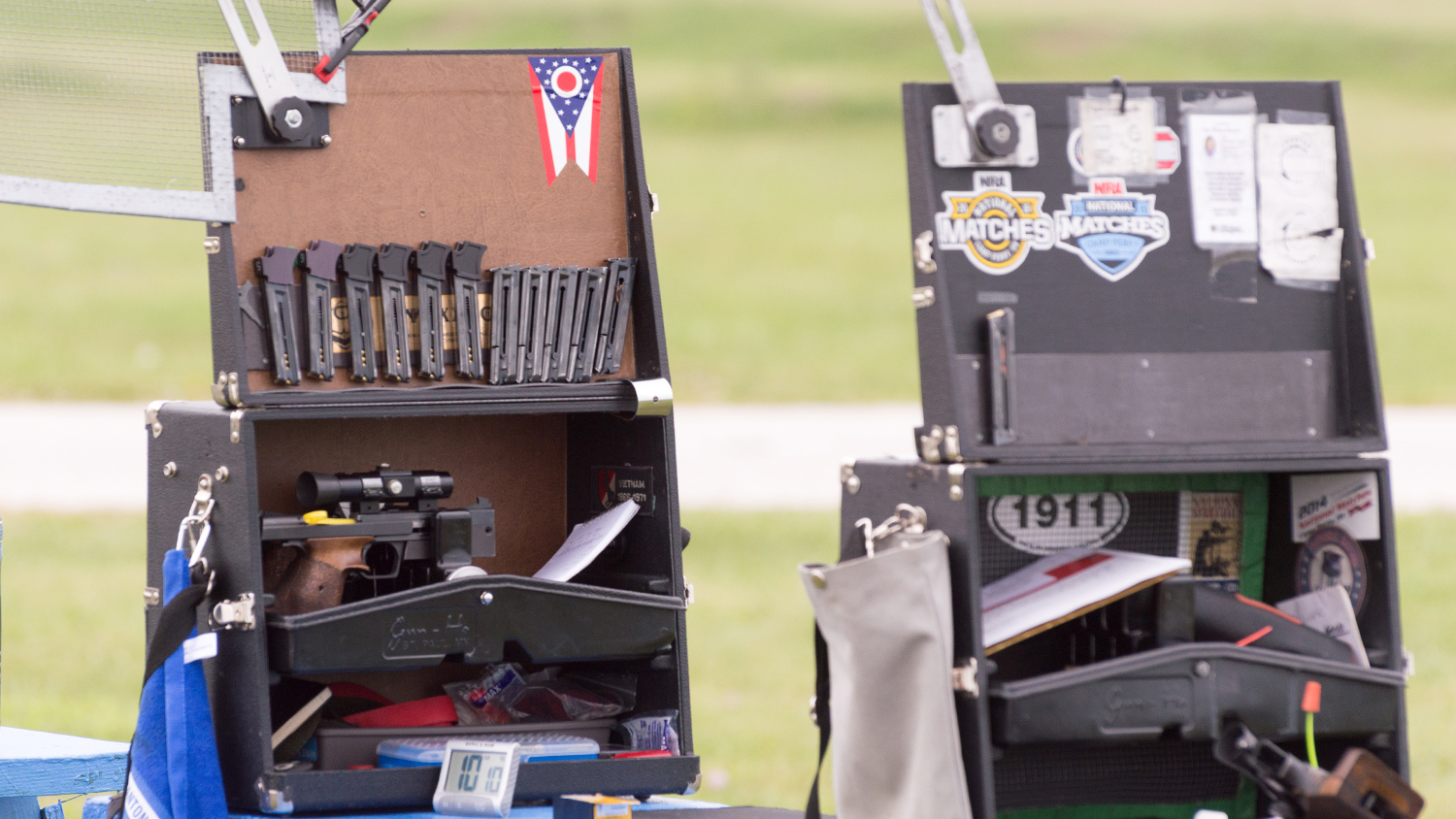 The championships will conclude Thursday with the NRA .45 Championship and Team Matches, followed by the awards ceremony in the evening. 
View match results as they come in at this link: competitions.nra.org/championship-results/nra-national-outdoor-rifle-pistol-championships-results.aspx
All photos by John Parker