by
posted on July 19, 2017
Support NRA Shooting Sports USA
DONATE
Jonathan Shue of Team Cabot Guns shocked the competitive shooting world earlier this month after winning first place overall at the NRA National Pistol Championships. Shue is a retired Marine who now competes as a civilian―and his victory made him the envy of National Matches competitors at Camp Perry, OH.

"We are all super excited about Jon's incredible performance," said Rob Bianchin, founder and CEO of Cabot Guns. "That said, I'm not surprised. Most folks have heard about Cabot Guns as the manufacturer of pistols made from meteorite … we have proven time and again that we make the most accurate 1911's on the planet. A Cabot is the hands of a disciplined athlete like Jon is certainly a championship combination."

To secure the National Champion title, Shue finished the tournament with a score of 2638 out of a possible 2700. This included 126 X's and a full two points ahead of the runner up, U.S. Army Marksmanship Unit Service Pistol Team's SFC Adam Sokolowski. Shue was able to overcome some of the best military and industry pistol shooters in the world.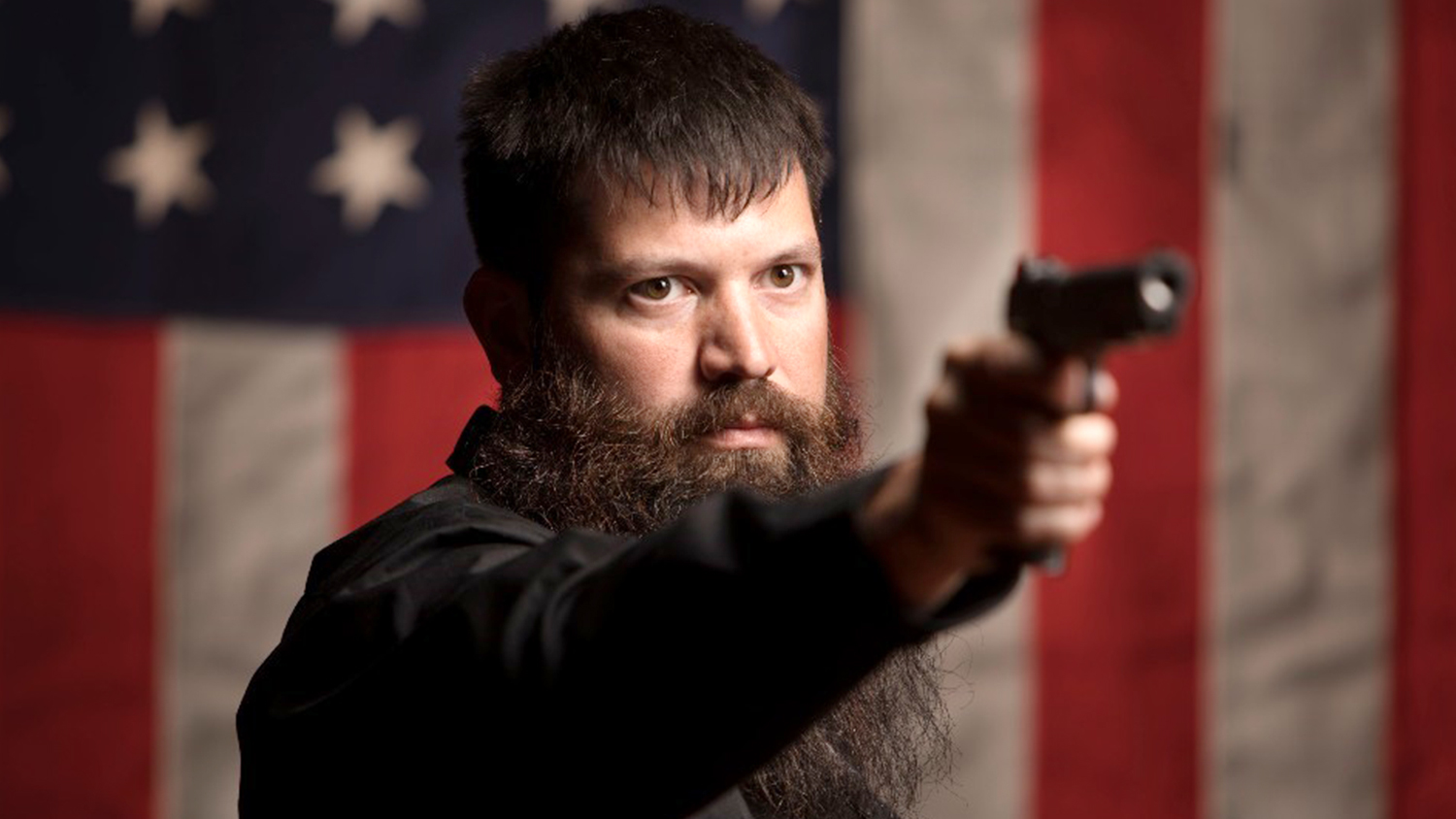 Award-winning actor and 1911 enthusiast Joe Mantegna said, "Congratulations to Cabot Guns, Team Cabot and Jon Shue for an exceptional tournament at the National Matches. Once again Cabot has proved itself to be one of the most innovative gun manufacturers in the world. I'm proud to be a Cabot owner."

Team Cabot had a good run this year at Camp Perry. Out of 56 teams, Team Cabot was the highest scoring industry team. They placed third overall and second in the A.T. Wall Metalform/NRA .45 Caliber Championship. In addition to Shue, the team members are William Bethards (captain), Grayson Palmer and Lee Fleming.

Precision pistol (bullseye) competition is the pinnacle of competitive pistol shooting because it is entirely based on accuracy instead of speed. Competitors attempt to hit a 1.7-inch bullseye target at distances of 25 and 50 yards, one-handed. Each competitor makes 270 shots over the duration of the match, where a bullseye (a shot scored within the 10-ring) counts for 10 points and shots that land in concentric larger circle receive less.

Since the company's inception, Cabot has challenged engineers, machinists and master craftsmen to build the perfect precision handgun from scratch. The result: a superior collection of 1911 pistols made from only the finest of materials, technology and minds that the U.S. has to offer.

Read the full results of the 2017 NRA National Pistol Championships here: competitions.nra.org/championship-results/nra-national-outdoor-rifle-pistol-championships-results.aspx#1