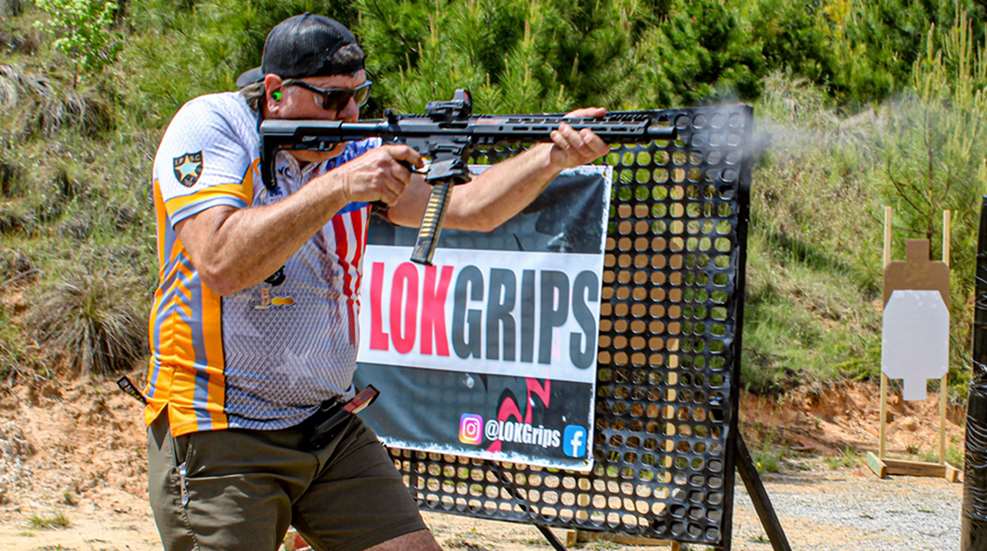 Last year, I attended the USPSA South Carolina Sectional, shooting in the Pistol Caliber Carbine division for the first time. The match was a half-day staff reset format with challenging stages. I had so much fun last year shooting with my friend, Ryan Campbell, who let me borrow his gun. It was so smoothly run and enjoyable to shoot that we both knew we couldn't miss the 2022 match at Belton Gun Club in April. While I dabble in a few different shooting divisions in USPSA, I had planned to come back this year and shoot PCC once again. Again, this year it was an efficiently run match and a ton of fun, with challenging stages that tested marksmanship skills.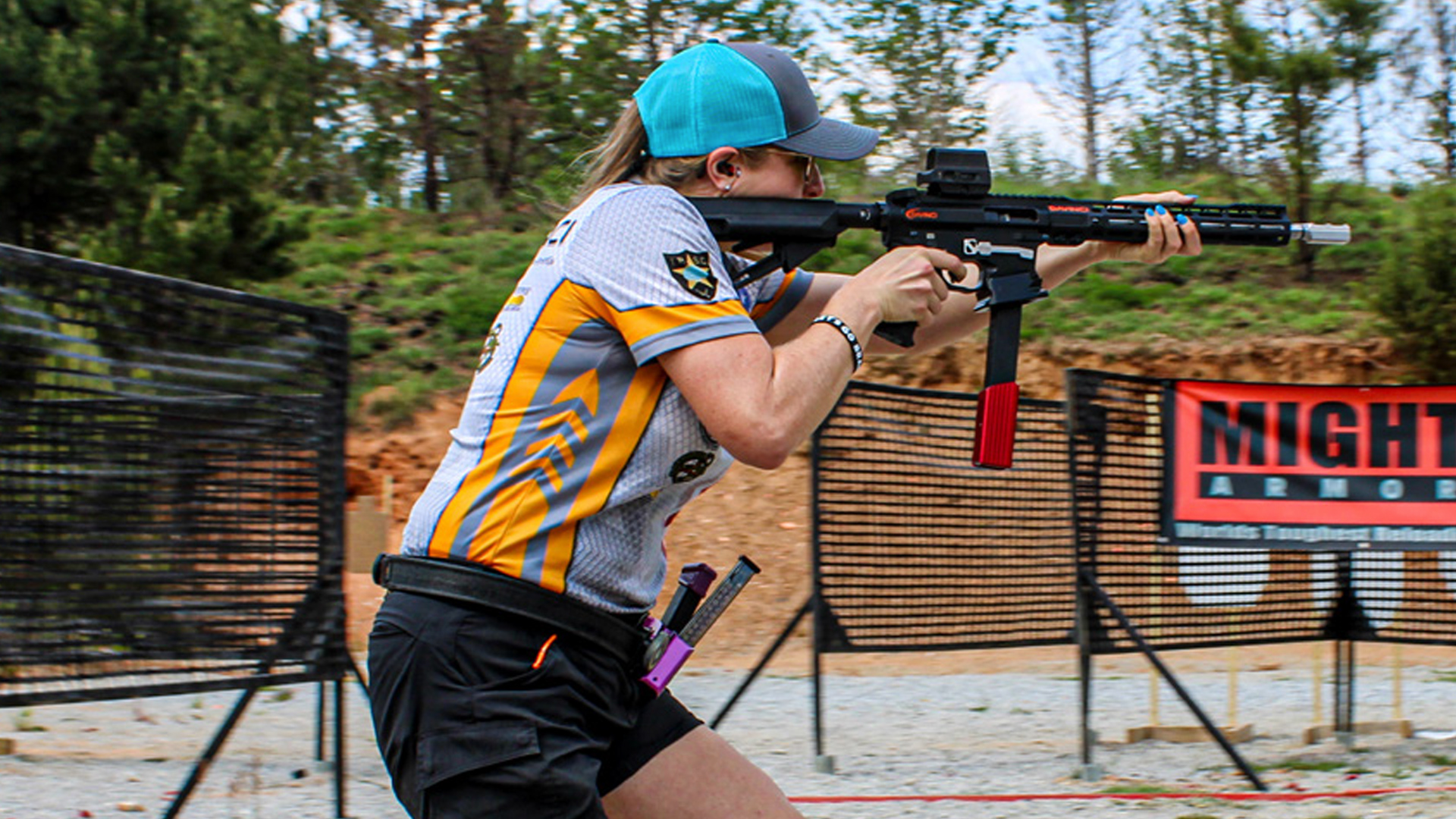 The shooting sports are my home away from home. From the match staff to the competitors, I always feel as if I'm catching up with family, no matter what range I set foot on. My first stage of the match was Stage Six, where two of the Range Officers were Chris Britt and Wally Burbage. For anyone who doesn't know these two, they're a ton of fun to be around, are complete jokesters, and will give you a hard time if they like you. I couldn't have asked for a better start to the match, as I felt right at home and amongst friends because of them.
This year I shot with my Davinci teammates, along with the owner of Davinci, David Padovan. It was also my first match shooting my new Davinci DG-9 PCC. In most matches I go to, I'm squadded either with no Pistol Caliber Carbine shooters or just one or two. It was a rewarding experience to shoot not just with my teammates, but with the PCC division winner and Grand Master PCC competitors, and learn from them. I was able to see different stage plans and understand more about movement with a rifle vs. a handgun. While I don't recommend showing up to a major match with a new gun, I felt confident with mine, and it ran flawlessly for me. Major matches usually test my patience, gun and gear. I had zero issues the entire match, so it was a good feeling to just enjoy shooting my match as best I could.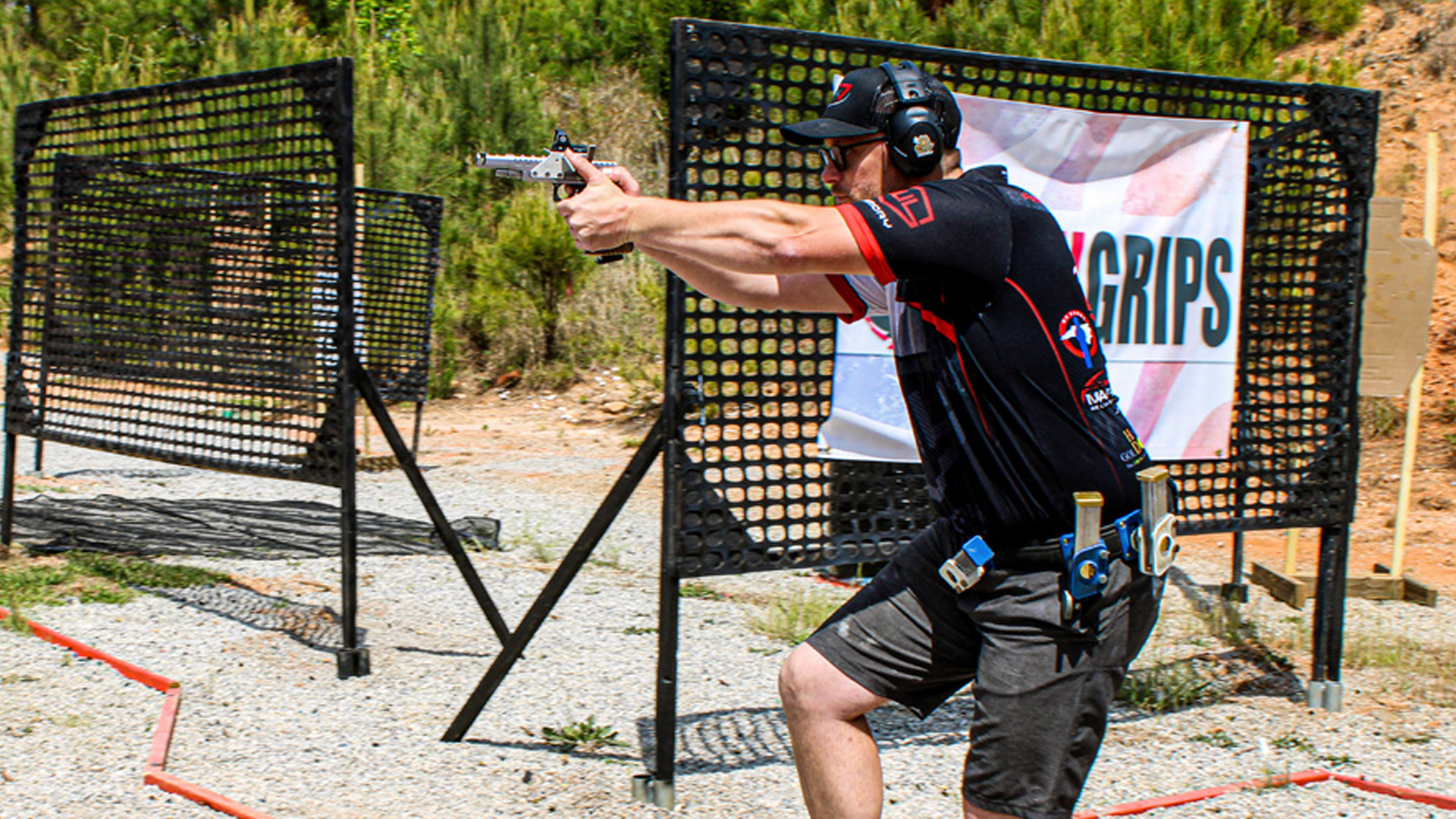 If you weren't at the USPSA South Carolina sectional this year, you missed out on an evil bobbing, weaving and swinging target on Stage Seven that was a new challenge I hadn't shot before. Stage Seven was a 29-round stage with 12 IPSC targets and five steel ones. At the end of the stage, four steel poppers were set up, with one as the activator for the moving target. The moving target was positioned behind hard cover and would present differently on the swing-outs. On the first pass, you received a quick glimpse of the paper target. The second pass was a wider swing, but with a more angled target. The third pass, I learned later, was the easiest presentation of the target to shoot, with a bigger lull to shoot it and a better A-zone presentation. I ended up spraying and praying at the end and managed to get two hits on target, unlike others who either had to shoot it on multiple passes, or were unlucky in punching two holes in it.
One of the most fun stages for me was Stage 10, a 30-round stage with 14 USPSA targets and two steel. The start position was your unloaded firearm placed on either barrel with your first magazine placed on the opposite barrel. The stage was set up almost like a mirror on both sides, but the target arrays on the outside left and outside right were slightly different. The two steel targets were activators that set off four bobbing targets in the middle of the stage. I spent time watching the sequence of the bobbers and noticed a special timing of the bobbers that was unconventional, but worked. My teammate, Christina Baker, was the shooter right before me and during our stage walkthrough, I shared my plan with her. She watched the timing of the bobbers with me a few shooters before her when something clicked, and she saw the sequence I was talking about. I watched Christina shoot this stage perfectly, with the bobbers timed exactly right. That was the most gratifying experience I've had in a match, watching a fellow lady competitor listen and go on to crush the stage.
What the 2022 USPSA South Carolina Sectional match staff did right is design stages that were friendly to all divisions. The stages had target arrays spread out, behind walls and available from multiple shooting positions. Looking back on the overall stage design, this was an ideal match for low-capacity divisions, making it fun for them as well. I enjoyed the number of targets that were available to shoot on the move, rather than having to stop and shoot from positions. I would love to see more matches with stages set up like the ones in South Carolina and wish I could shoot a few stages with different plans, just to see the time difference.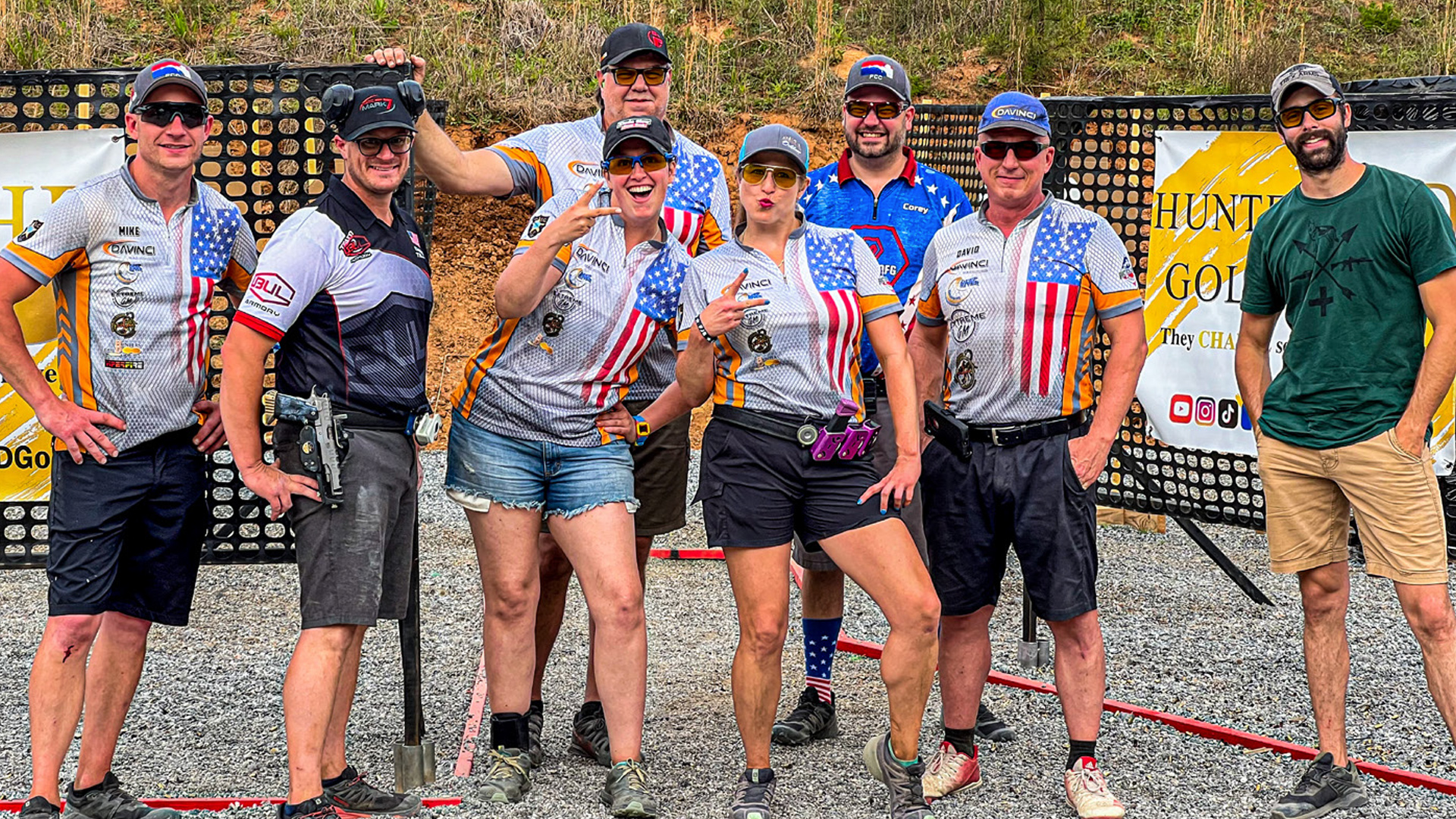 I asked the division winners their opinions of the match, the stages and the shooting format. One of my good friends has become one of the best USPSA Open shooters in the country is Mike Hwang. He won not just the Open division at South Carolina this year, but also took the overall victory.
"I'm super proud to have won the 2022 South Carolina Championship against so many heavy hitters. There was a lot of heat at this match, especially in Open. I've psyched myself out in the past by checking scores on every stage, so I decided to trust in myself and shoot my game. My focus for the match was to stay in full mental control throughout each stage, and not let myself push faster than I needed to go. I had a few errors and a small jam, but otherwise, I was really dialed in and saw exactly what I needed to see on each shot," said Mike. "This match has some of my favorite stages of any major. There is a good blend of hoser and difficult targets. I love that the match incorporates challenges that you don't see at every match, such as low ports and varying start conditions. I can already hear the groans from the crowd, but it really does test all your skills as a shooter. And who doesn't love the half-day, staff reset format? It's the way. I want to give a giant thank you to the match staff for another fantastic performance, and a massive shout-out to Hoover Tactical Firearms and Hunters HD Gold for their love and support. I simply could not be where I am without them."
Sean Griffith, the Carry Optics winner, said, "This year's South Carolina Section match was one of my favorites to date. Staff reset and half-day format is a winning combination, especially when you have interesting stages to the match. Targets out to 30 yards, close fast shooting on both open and partial targets, and activator sequences that presented their own challenge produced multiple viable options for each stage where you could really shoot to your strengths. Walking away with the division win in Carry Optics was a bonus—especially considering the talent towards the top of this division."
"The South Carolina Section match was great! I really liked the longer technical stages and the tough moving targets. It was only my fifth USPSA match since the 2021 Nationals, so I focused more on getting alphas than pushing my speed, and it paid off," said Corey Scheel, owner of Scheel Manufacturing and the Pistol Caliber Carbine division winner. "My Davinci PCC with my Scheel MFG Roller-Delayed Buffer System ran 100 percent for the entire match and gave me the edge I needed to get the win. The staff reset was so fast that I felt like I was shooting the entire time. My thanks to the great people who volunteered their time to put this match on."
The 2022 USPSPA South Carolina Sectional left me wanting more and looking forward to the 2023 competition. There are a few matches that are on my annual shooting list—this one will be on my list for years to come.
2022 USPSA South Carolina Sectional Championship Leaderboard
Mike Hwang 160.50 (Open)
Chris Tilley 157.91 (Open)
Tom Castro 166.64 (Open)
David Lyell 169.91 (Open)
Sean Griffith 174.57 (Carry Optics)
See the full results of the 2022 USPSA South Carolina Sectional at the Practiscore website.
Article from the July/August 2022 issue of USPSA's magazine.