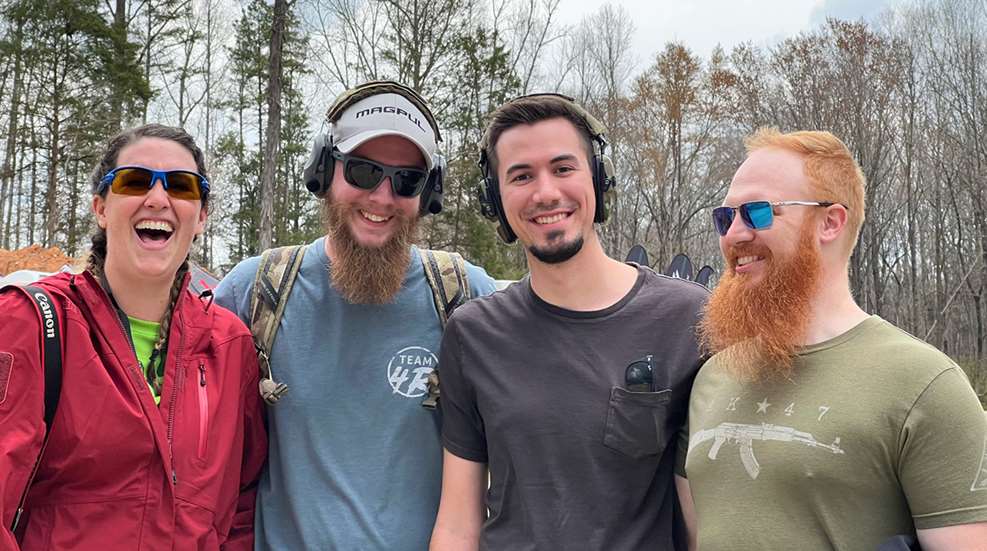 If you've never heard of The Gathering, know that it's an event unlike any other that you should add to your "Must Go To" list for 2023. This outdoor vendor and demo event in its second year was held March 18-20 at the Clinton House Plantation in Clinton, South Carolina, and was open to the general public.
Although this year's event was only the second one, I can confidently say that next year's Gathering will be even bigger.
The Gathering is the first event I've attended where average joes, youth and families came out with curiosity and a total lack of knowledge of firearms—the people we need to invite to events and educate about firearms.
The Clinton House Plantation hosts events such as the USPSA Multigun Nationals, Tarheel 3-Gun Challenge and Pro Am 3-Gun Competition. The facility is massive, with 2,000 acres of land, hosting tower shoots and weddings. Cabins are available for rent, there is a lake for fishing, plus duck, dove, turkey, pig, deer and quail hunts. It is an experience just checking out the facility.
Clinton House Plantation also hosts the Mile Challenge, a ticketed experience you pay for in the hopes of earning the coveted Mile Challenge Coin. Attendees at The Gathering this year could try their hands at shooting off the tower at a target a mile away. For some, this was a once-in-a-lifetime opportunity to shoot out to a mile.
This year, The Gathering was open to the public three days, with one day set aside specifically for media. The entry ticket cost for the public included all ammunition. Media were invited to stay the weekend. Two vendor areas allowed companies to set up booths to displaying and sell their products. Firearms, suppressors and optics manufacturers were invited to rent a bay for the weekend to demo products.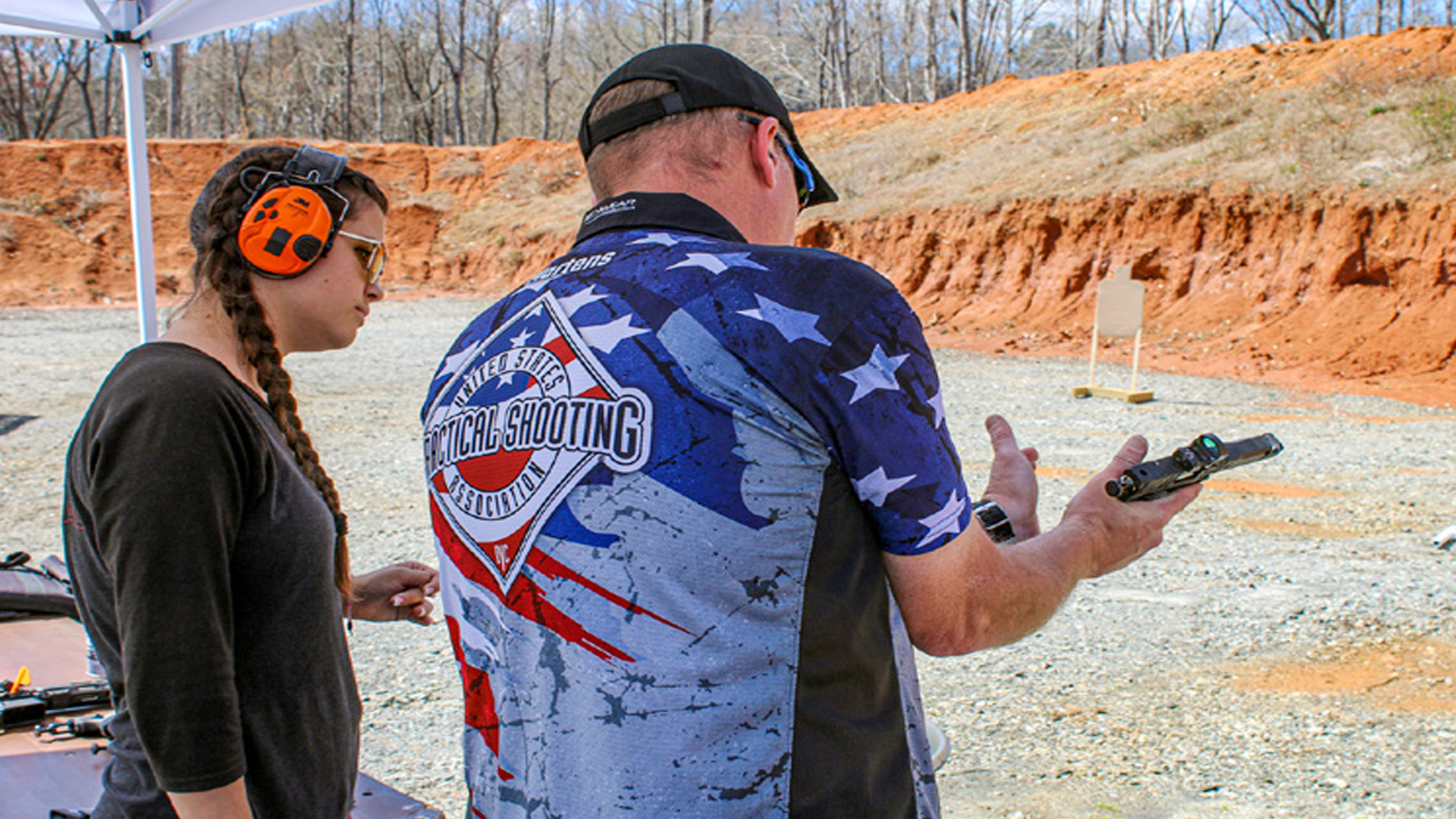 Manufacturers such as Glock, SIG Sauer, Taurus, Rugged Suppressors, IWI, Hiperfire, Century Arms, Vortex Optics, Heckler & Koch, Armscor, Palmetto State Armory, Leadstar, FN Herstal, Smith & Wesson, Beretta and more were present. And if you were lucky, you could even meet JJ Racaza and Shane Coley and watch them do demo firearms. The United States Practical Shooting Association and Steel Challenge Shooting Association rented a bay and set up a classifier stage and Smoke & Hope stage. Attendees could try their hands at both to get an idea of what shooting competitions are like.
Think back to the time you went to purchase your first firearm. Did you get to shoot it before buying it? Did you get a rundown of the product from a pro shooter, marketing director or vice president of the company? This is exactly the opportunity that The Gathering offered to prospective buyers. New firearm owners to expert gun collectors all had something to learn, see and demo for themselves.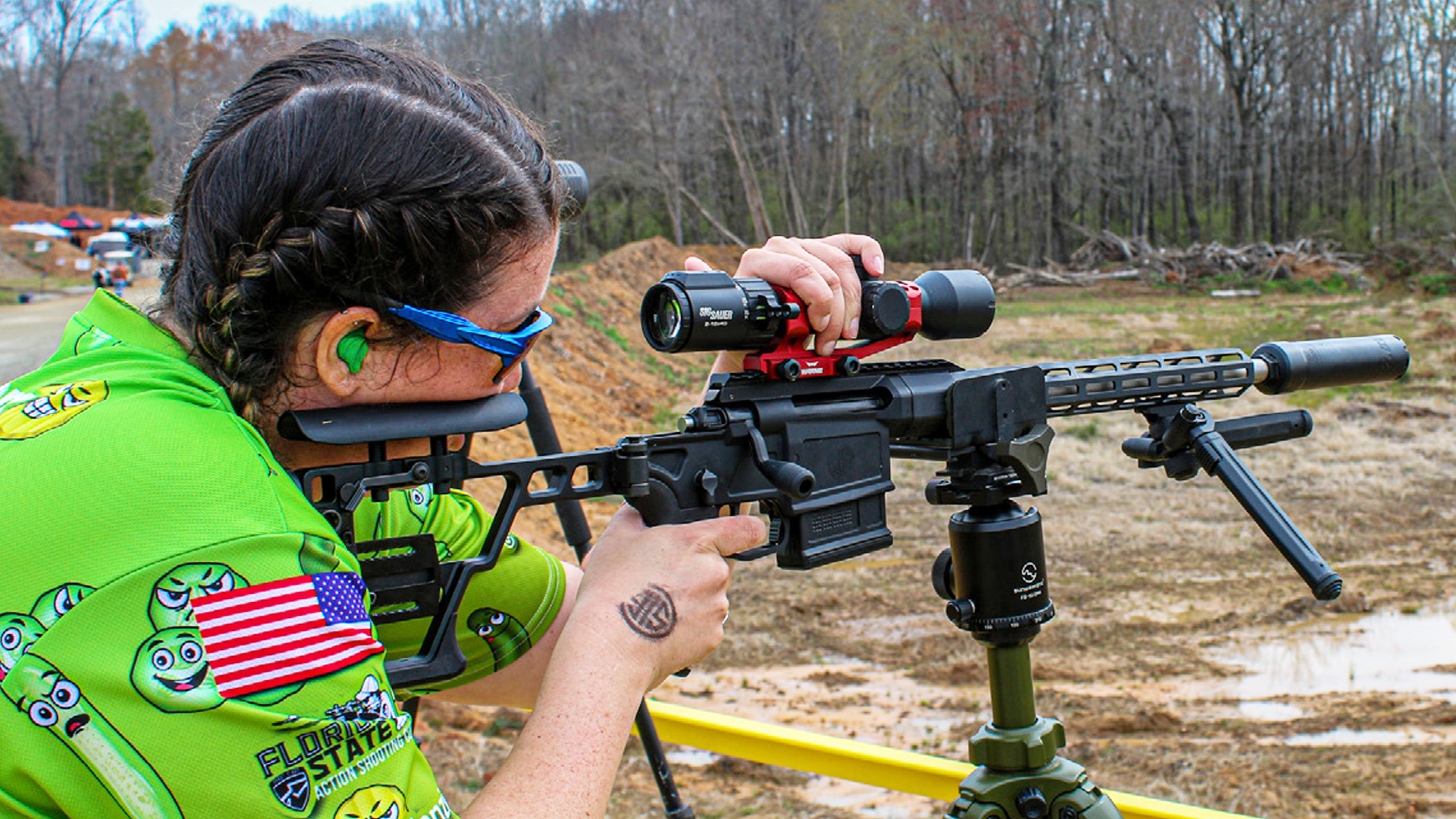 From the time of SHOT Show 2022 to The Gathering, new products were released that I hadn't seen yet. One of those products was SIG Sauer's P322, a .22 LR rimfire pistol. SIG released the pistol on March 22, a few days after The Gathering took place. Attendees were able to shoot it before it released and provide feedback as well. With Media Day, the industry was able to capture content of the product before it released and generate a buzz about the new gun.
Another product that caught my eye from SIG Sauer was the CROSS rifle with a scope that connected to binoculars with a built-in rangefinder. While this setup is not new to me, this was my first opportunity to shoot the rifle and I was blown away by the technology SIG Sauer created. The binoculars have a button to range the target which once pressed will change the dot in the scope to the precise point of aim you need to make the shot. Instead of having to memorize your holdovers or dial for distance, this technology allows you to move the rifle to align the dot on the target and make your impact. I have never been a long-range shooter, but if this is the way of the future, I might just be interested.
I've been curious about IWI's Galil Rifle in both 7.62x39 mm and 5.56 mm NATO for a long time since seeing many of my friends run them in 3-Gun—after Dissident Arms works them over with some magic. I shot both stock rifles offhand at a 50-yard steel target and right out of the box, this rifle is a tack driver. I had no idea what an AK-style rifle would feel like, and I was surprised to find that I enjoyed it. Once again, without The Gathering, I wouldn't have had the opportunity to try one until running into one of my shooting buddies at a match.
I attended Range Day at SHOT Show this year, but that event is limited to specific attendees and has a lot more people in lines waiting to shoot guns—and with probably 100 vendor booths, it's difficult to shoot everything. The Gathering is a much more intimate event that anyone willing to pay for a ticket is welcome to attend. This year, I saw everyone from 10-year-olds to senior citizens having a great time on the range.
Another product I was excited to test was Hiperfire's new AK trigger. I visited Hiperfire's booth at SHOT Show and got to dry-fire test it, but no amount of dry-fire can give you the feel of the real thing. I've shot Hiperfire's Eclipse triggers in my 3-Gun rifles and PCCs for years, so the new AK trigger intrigued me. It was crisp, with a short reset and was everything I expected it to be. While not available yet, this trigger is another item on my list to purchase that came out of demoing it at The Gathering.
Over the last few years, I've become obsessed with Canik pistols. With each new pistol, the features improve, while the price stays affordable. I own Canik SFX competition pistols and had the opportunity at the Gundies Awards this year to try the new Rival pistol, but hadn't shot the Mete yet. Century Arms brought both the Mete and the Rival with them to The Gathering, and I got to feel the difference between the two. There is no one that can pick out a gun for you except yourself. Picking up a gun and gripping it in a gun store is one thing, but feeling the trigger, experiencing the felt recoil and seeing if you can control the gun is entirely different. I always recommend that my students get as much experience with a firearm as possible before making a purchase, and The Gathering is the best place to do that.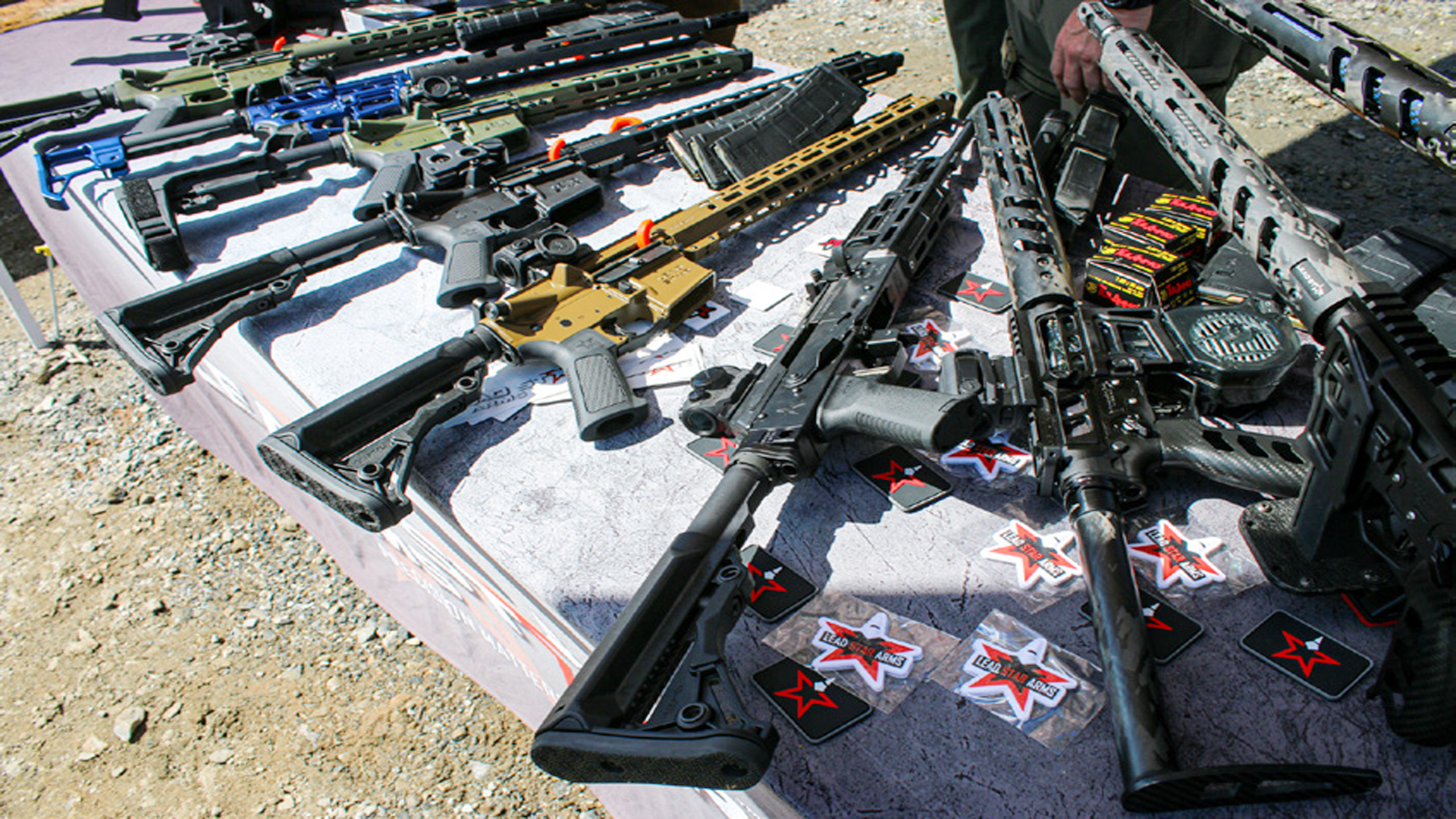 While shooting guns is a blast and something I enjoy, what I love above all else is watching others enjoy firearms. To see a friend earn a challenge coin or shoot something new for the first time is an experience that I will never tire of. One person I spent time with that weekend was Ava, Brian and Janet Wilson's daughter (the owners of Hunters HD Gold, UM Tactical). At age 14, Ava has shot more guns than many will shoot in their lifetime. Despite her experience, The Gathering was where she shot her first large-caliber revolver, shot Smoke & Hope for the first time, engaged targets out to 300 yards successfully and learned more about firearms than ever before. In addition, vendors allowed Ava to learn how to load the guns on her own, manipulate the safeties, shoot as fast as she wanted to, and learn to unload and lock back firearms. I had her shoot bolt-action rifles, semi-automatic AR-15s, AK-style rifles, iron-sighted pistols and pistols equipped with red-dot optics, a fun shorty shotgun and revolvers. Calibers ranged from .22 Long Rifle to 6.5 mm Creedmoor, .308 Win., 7.62x39 mm and more.
The 2022 Gathering was one of the best events I've attended—even though it was "work" for me. I walked away with more knowledge about products, optics and firearms than I thought I would. I also experienced some "firsts" and will never forget the memories made that weekend. I'm looking forward to next year's event and hope to see you there.
Article from the May/June 2022 issue of USPSA's magazine.