Joining a shooting club while in graduate school cemented Kenzie Fitzpatrick's love of competitive shooting. Find out what she keeps in her range bag.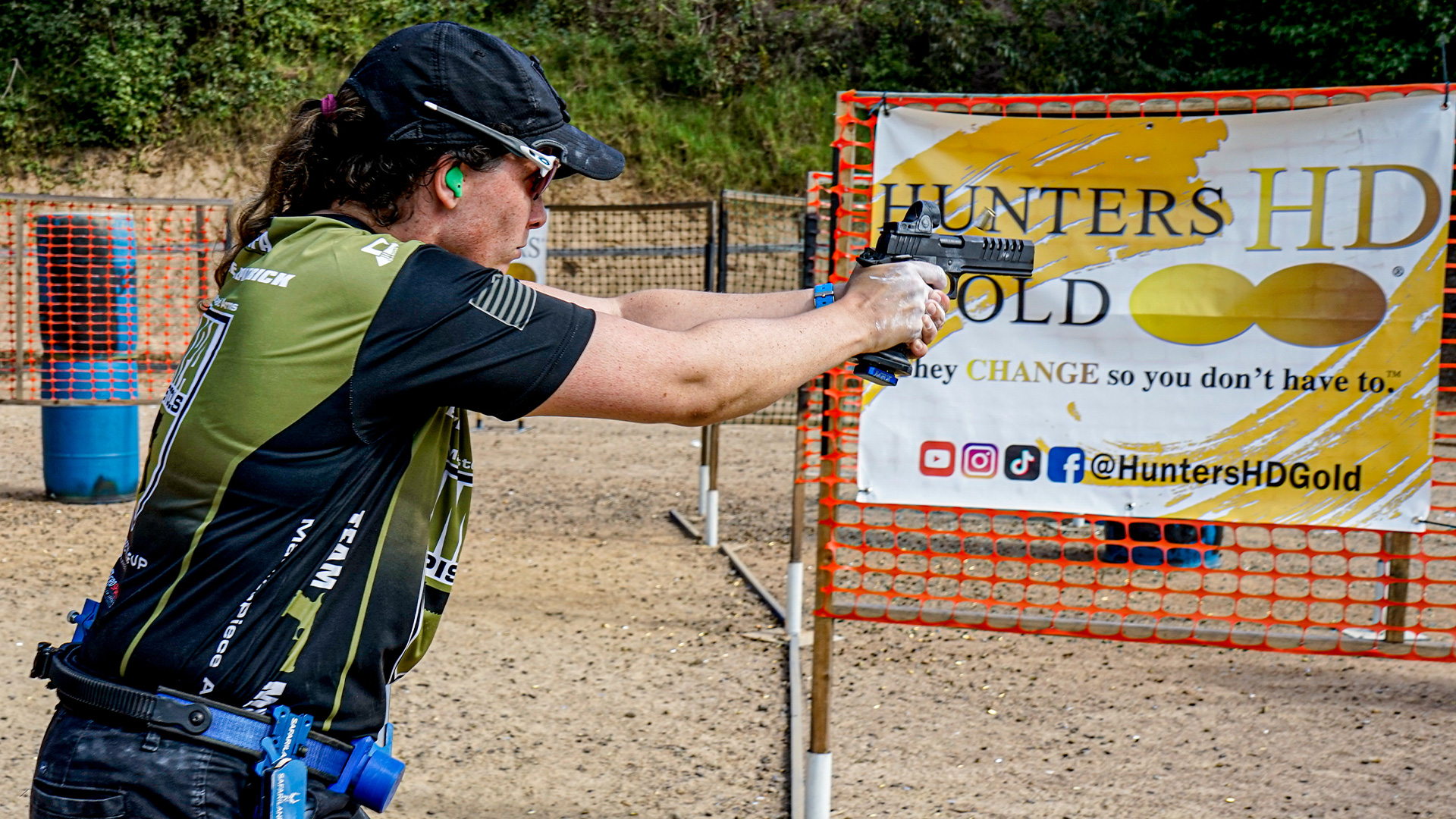 Tell us how you began in competitive shooting?
My first shooting competitions were GSSF, Steel Challenge and USPSA matches in 2014. My first match was the GSSF match at Talon Range in Tallahassee, Fla., when I was 22. I'm a competitive person and grew up playing many sports, so shooting competitions sounded fun. A week after I received my Glock G17, I was signed up and ready to go shoot.
While a grad student in 2014 I found the Rifle Association at Florida State University (now the Action Shooting Club). I became a member of RAFSU and earned a spot on the pistol team to shoot with the centerfire squad in the Scholastic Action Shooting Program. That eventually led me to compete in local Steel Challenge and USPSA competitions, which later spiraled into 3-Gun, Cowboy Action and more.
What firearms and other gear do you use for competition?
Here are the guns I shoot in competition:
DoubleStarUSA 3-Gun Go-Fast Red Rifle 2.0
TTI Benelli M2 3-Gun Shotgun
Davinci Machining DG9 Pistol-Caliber Carbine
Volquartsen Mamba-TFX, six-inch
Canik SFx Rival
I am obsessed with custom guns that are cerakoted and laser engraving. I love fun, bright colors, and especially themed gun builds. The first rifle I built is cerakoted white with a DoubleStar USA lower and a Stormtrooper lasered on it. They also lasered my 3-Gun Kenzie logo on my 3-Gun Go-Fast Red Rifle.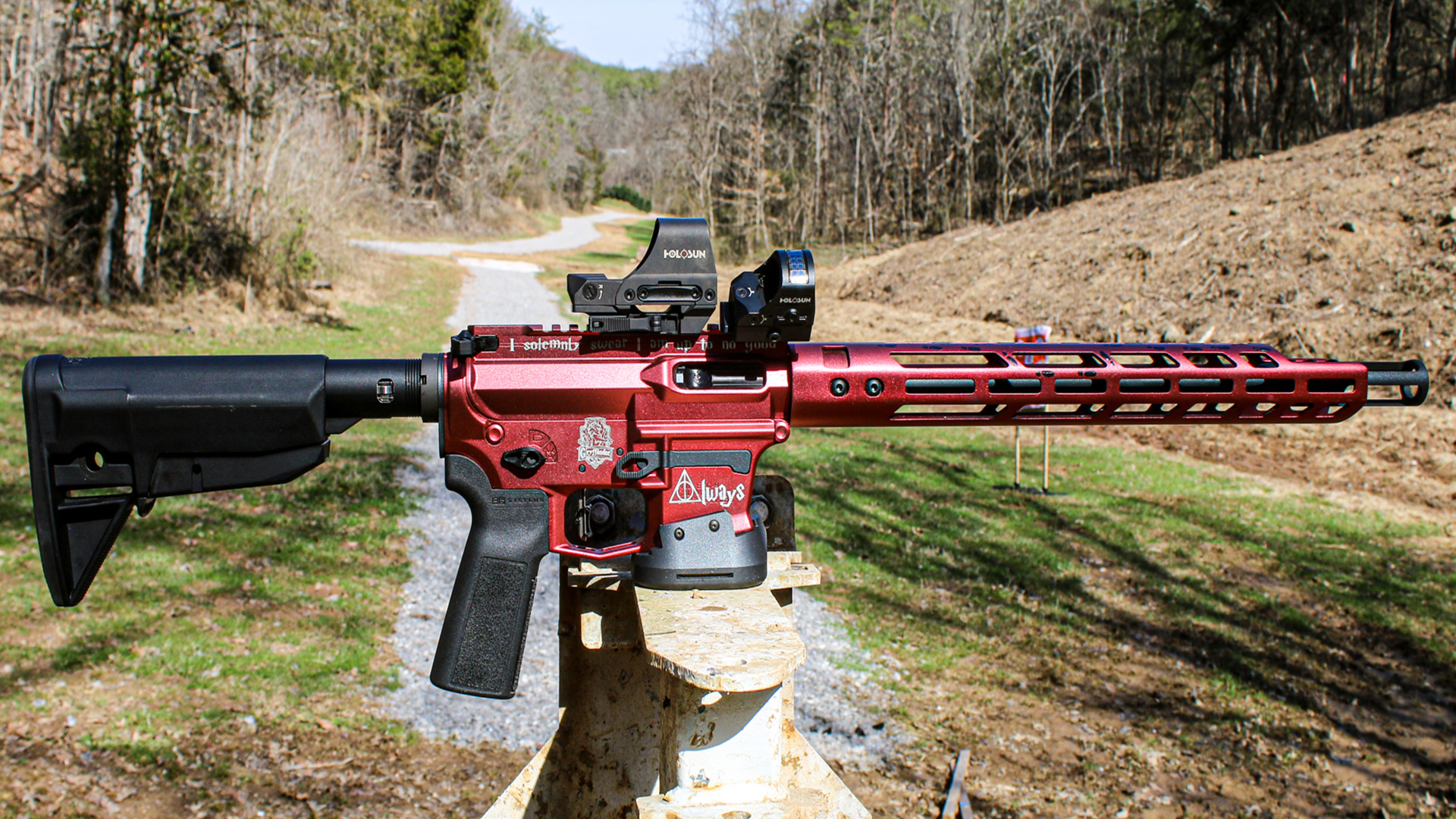 Tell us about your range bag and what you carry in it besides your firearms?
I use Savior Equipment's Urban Warfare 55-inch rifle bag when I shoot PCC division, travel with a primary and a backup gun, and carry my rifle, pistol and shotgun when competing in 3-Gun competitions. For pistolonly shooting competitions, I use the G.P.S. Tactical Range Bag Backpack 2.
The TTI Benelli M2 has an extended tube so I can load 12+1 rounds in the gun. Savior Equipment's 55-inch bag is the perfect length to fit this Benelli without the tube sticking out of one end of the bag. Savior Equipment's Urban Warfare bag also has outer and inner zippered and Velcro pouches. This allows me to carry everything I need, from tools to batteries, snacks and Lead-B-Gone wipes. I wear the bag using the backpack straps, making transporting gear from one bay to the next one simple.
The G.P.S. range backpack is convenient for pistol-only matches. It has zippered pockets, two compact pistol cases that slide out of the bottom, carabiners for hanging an eyeglasses case or water bottle, and a plastic divided hard case for carrying spare hardware.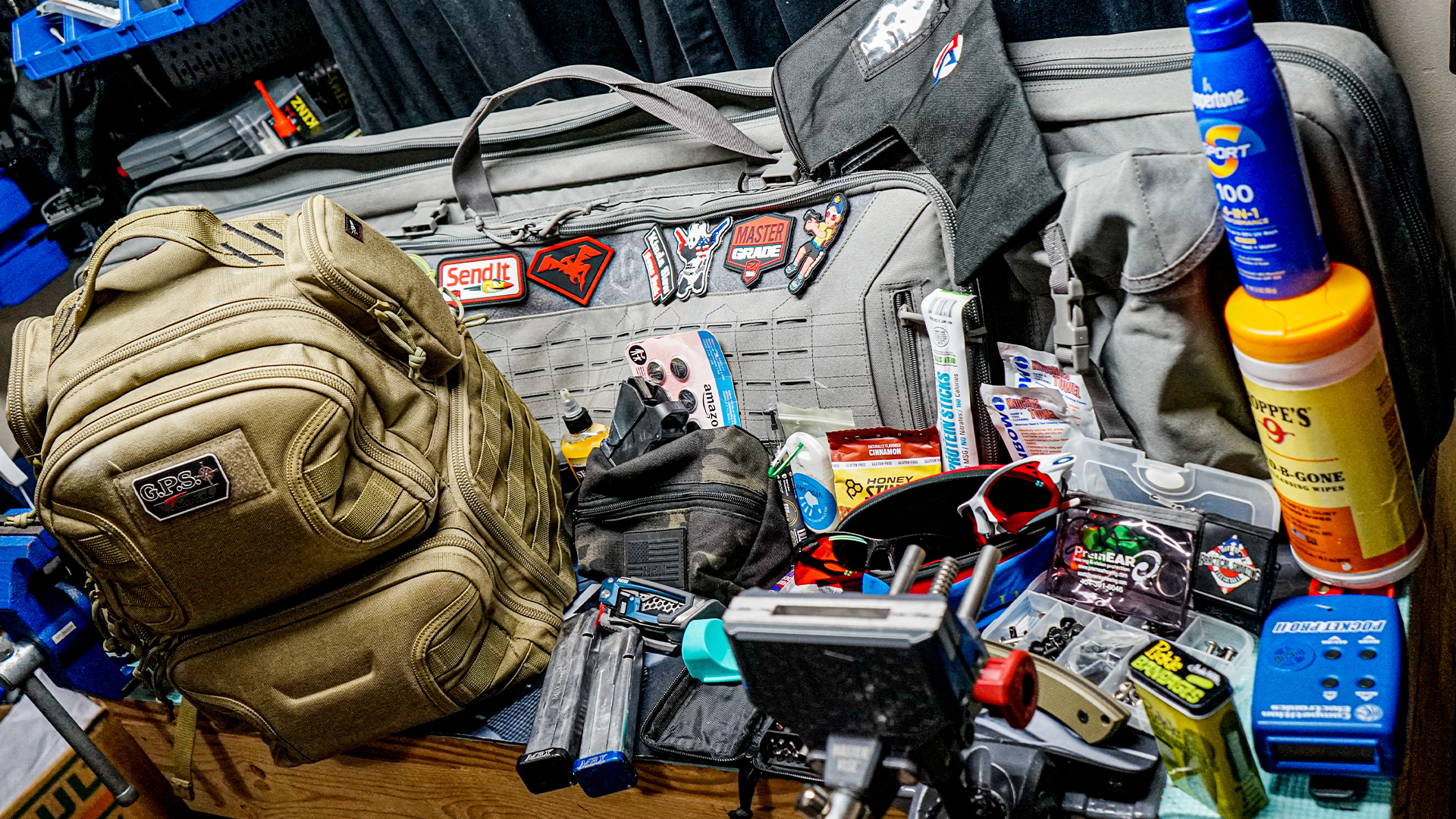 I am a Girl Scout and always over-prepared. These items are usually in my range bag.
Hunters HD Gold eye protection
PremEar hearing protection
Real Avid gun tools
Outlier Knife Company night fighter knife
Run Gun ammo bag
Maglula UpLula pistol magazine loader
MBX magazines
Spare hardware, batteries, front-sight fiber, lighter
Holston Mountain Concealment vise grip
Hoppes Lead-B-Gone wipes
Fix It Sticks rifle and optics toolkit with all-in-one torque driver
Competition Electronics shot timer
Gun Butter Penoiler
RangePanda Ice Blue optic cover
What would you tell someone interested in finding out more about your sport?
If you are interested in shooting anything competitively the best advice is to show up. Go to a competition and ask questions. If you already have the gun and gear to compete, just sign up. The most challenging barrier to entry to shooting is just starting. Many people make excuses for not having the "right" gear. Run what you have, and see if you enjoy the sport before investing much time and money into it. Borrow equipment until you get your own. I guarantee that you will find people willing to lend you the gear to come out and shoot while you save for what you need.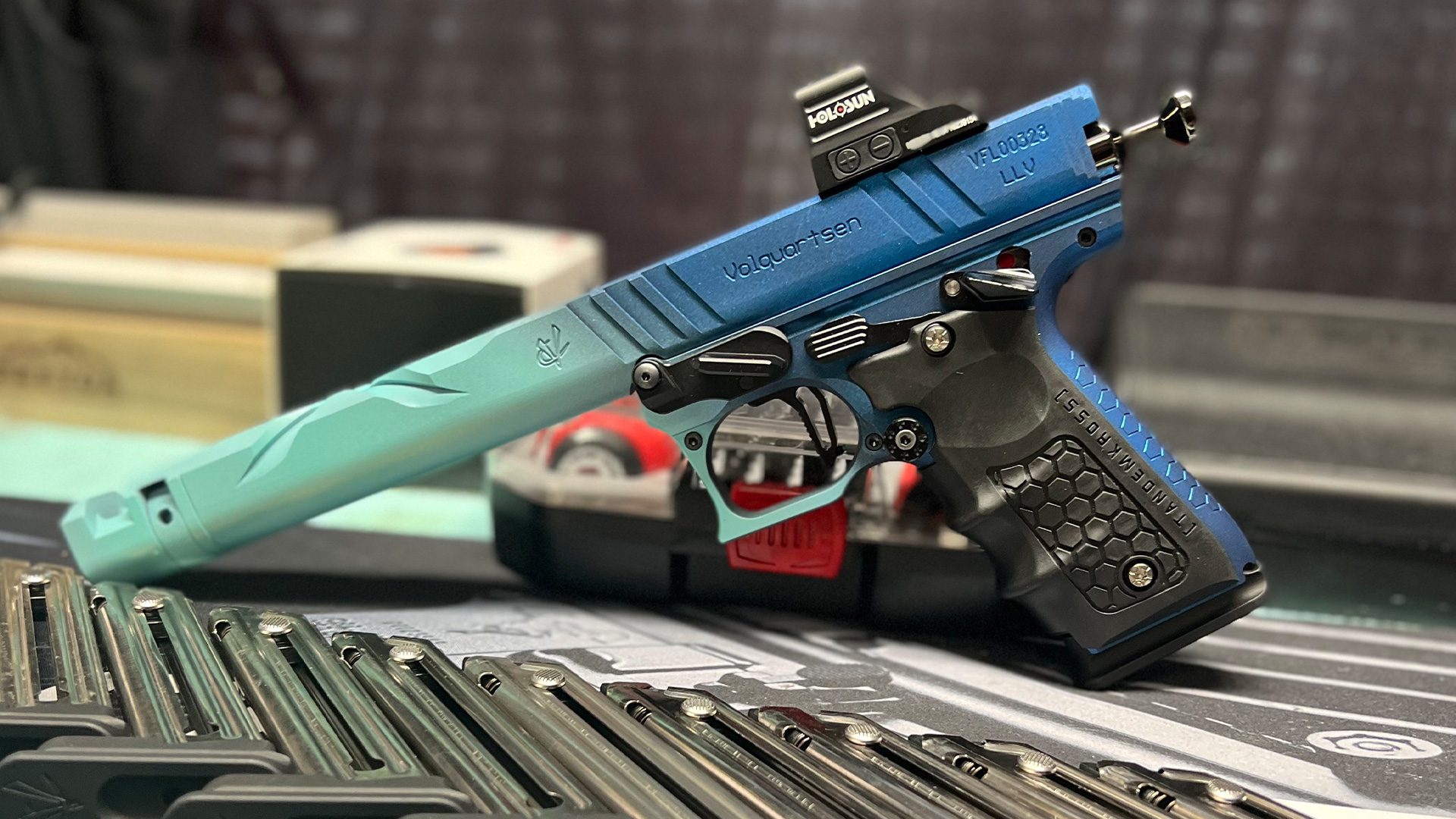 Any tips for new shooters?
Take classes sooner. If you sign up for a competitive shooting class as soon as you start, you'll avoid having to unlearn bad habits later on. A defensive firearms course is also a solid idea if you plan to carry a gun daily. Continuous education from professional shooters will place you leaps and bounds ahead of the competition. There is always something new to learn and improve on. Sometimes all it takes someone else watching you shoot to point out what you are doing wrong.