Winning the Georgia State USPSA single-stack division title as a B class competitor put action shooter Trent Eichler on the map. These days, when he's not competing, the Team Taurus shooter enjoys meeting and training with expert shooters across the country.
What are your first memories of handling a firearm?
I first picked up a firearm when I was just big enough to stand and hold it. It was a .22 revolver that my dad used while we were trapping.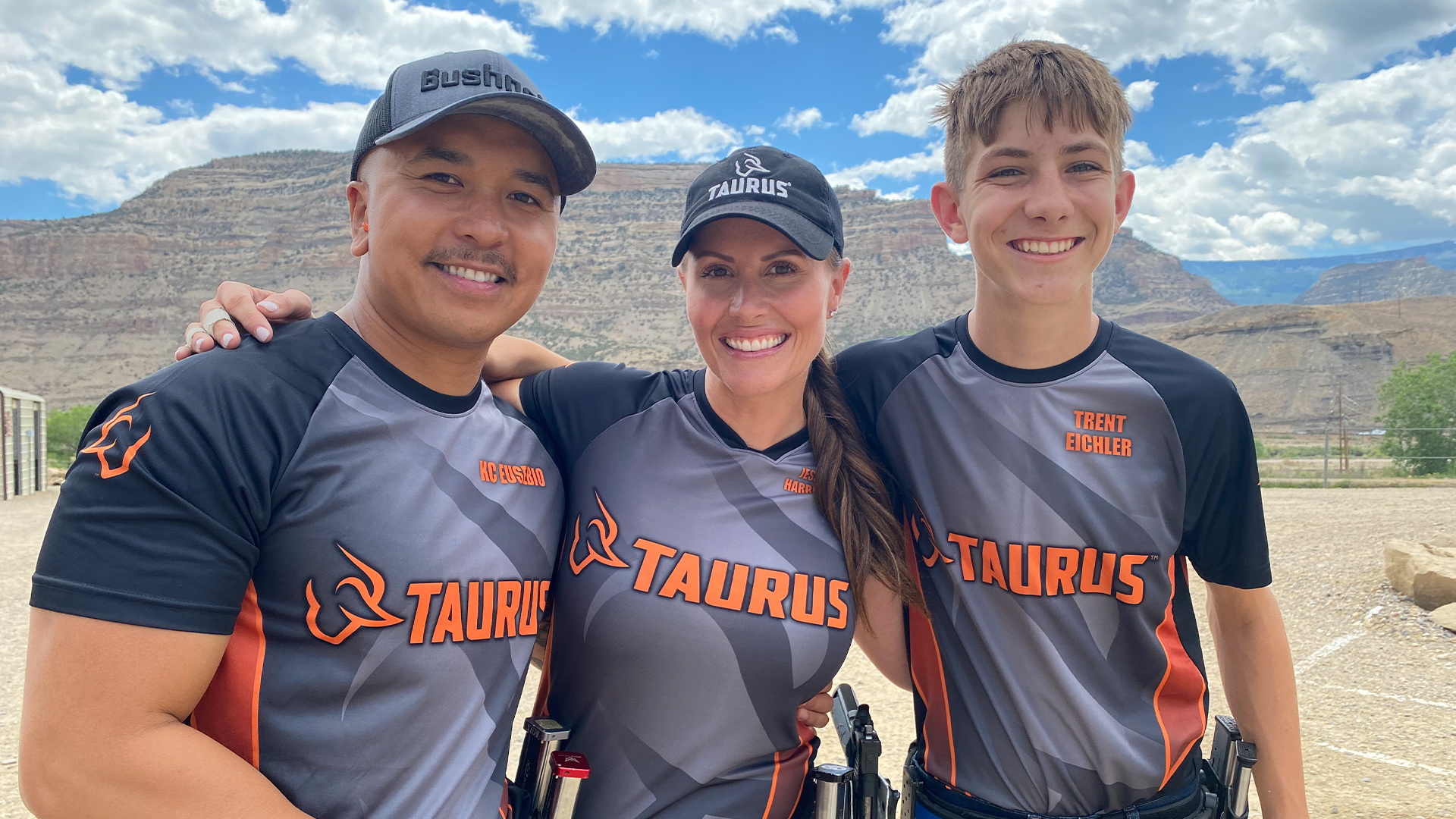 Tell us how you began in competitive shooting?
I started competing around the age of 12 in USPSA. A family friend, Jarrod, who goes by the name of "Box" originally sparked my interest in competitive shooting. While at my family ranch we did a ton of shooting. He offered to train me and took me to my first match in Missouri. I was always interested in competitive shooting and decided to give it a shot. From that point on, I fell in love with the sport and practiced shooting every chance I had. On April 19, 2021, I was grateful to officially join Team Taurus as a shooter. I am quite lucky to have Jessie Harrison and K.C. Eusebio as coaches, teammates and genuine friends.
What firearms and other gear do you use for competition?
For competition I shoot a Taurus 1911 that was custom built for Jessie Harrison. She gifted this pistol to me and I've been shooting it ever since. It was built from a .45 frame and turned into a 9 mm. I shoot Hornady 9 mm ammunition.
Tell us about your range bag and what you carry in it besides your firearms?
For my range bag I carry a G.P.S. model, which fits everything that I need—regardless of whether I am simply training or at a large competition. It also has plenty of room to hold all of my snacks. Inside my bag are two pistol bags containing my main pistol, along with a backup and six magazines. I also bring along Leupold shooting glasses, Walkers X-TRM Series ear protection, Hornady 9 mm ammunition, Tipton nope rope and gun cleaning kit, Wheeler Precision micro screwdriver set, an old rag to wipe down pistols and mags, shooting belt, applesauce, granola bars and juice.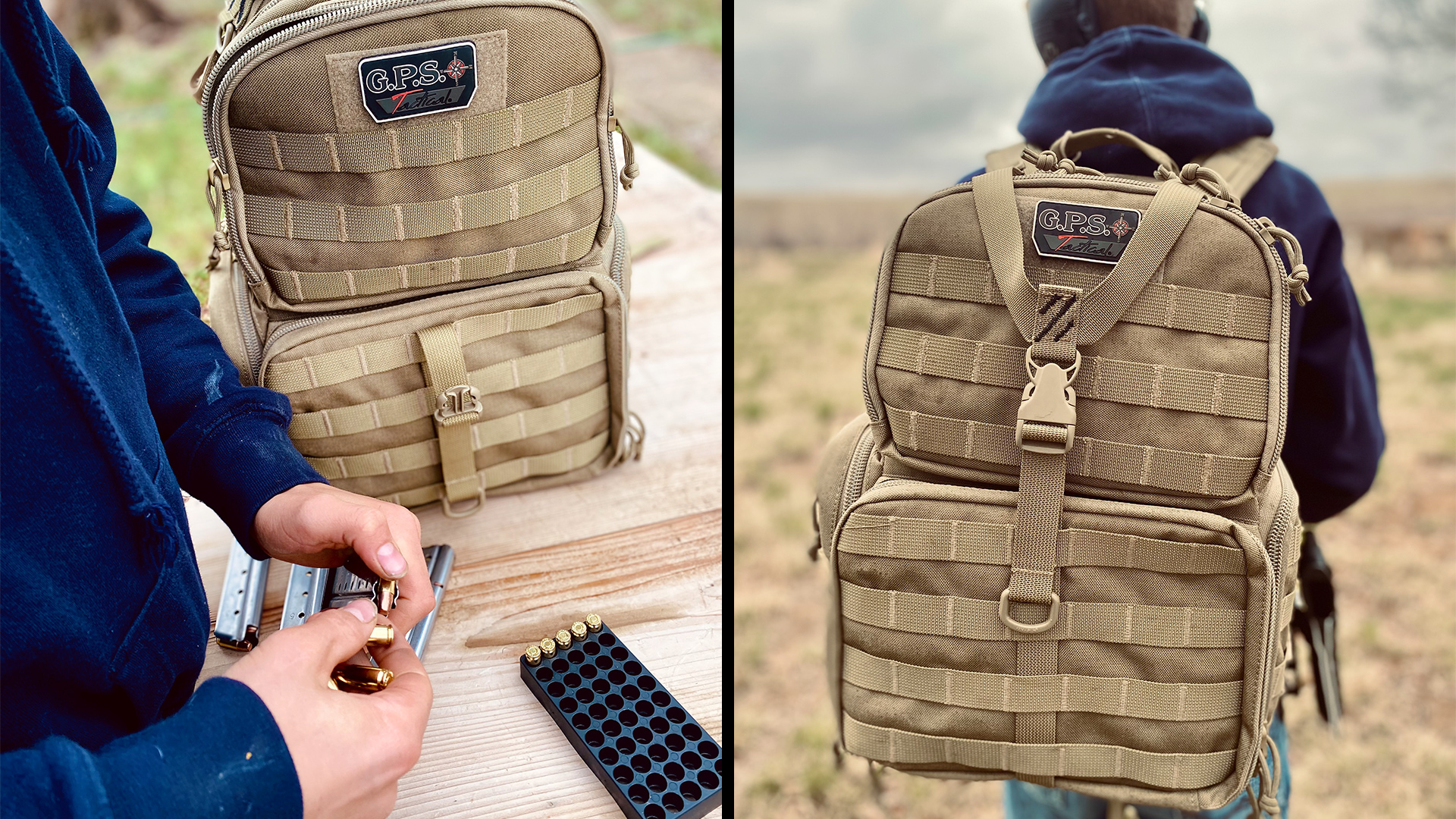 What would you tell someone interested in finding out more about your sport?
If you're interested in the shooting sports, talk to someone who is experienced. Most people are more than happy to take the time to pass along shooting knowledge.
Any tips for new shooters?
Take time to practice, but make sure you are practicing safely and always having fun. Try to find a coach and friends that enjoy the sport as well. You will learn from each other's successes and failures. Don't ever get discouraged throughout the process. Instead, use your mistakes as fuel to practice harder and improve on technique.
When practicing for a larger competition, I like to make sure my pistol is on with my ammo. I go out to a range with my BOG DeathGrip and shoot a mix of paper and Caldwell steel targets. Mixing between paper and steel helps with my transitions during competitions. Also, be sure to thoroughly clean your pistol prior to any competition to make sure it is shooting smoothly and efficiently. This reduces the chance of malfunction during competition time.