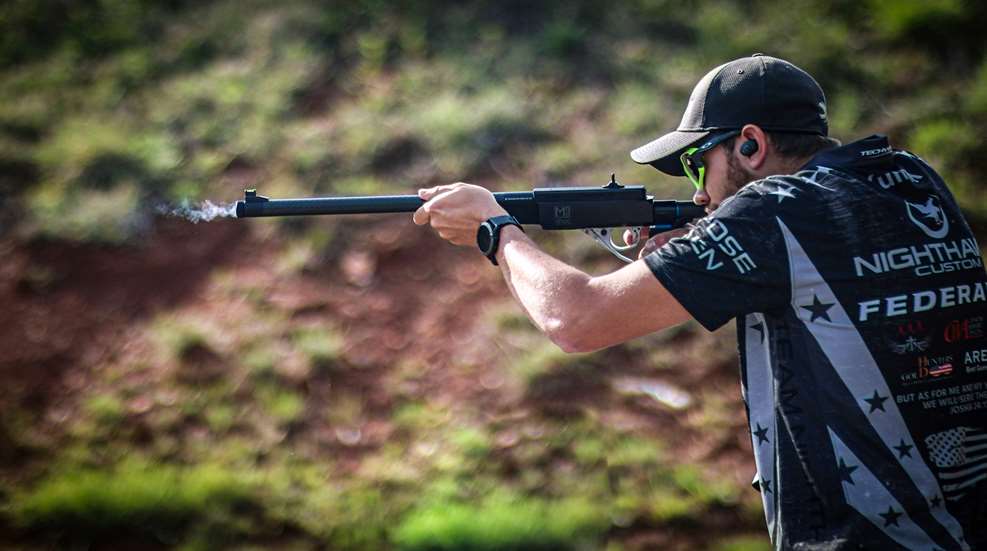 Action shooter Grant Kunkel already holds 14 Steel Challenge world records, and earlier this year at the World Speed Shooting Championship, he boasted the fastest time ever recorded at 53.97 seconds. Find out what he keeps in his range bag.
What are your first memories of handling a firearm?
My dad was a big hunter, so I spent a lot of time around firearms while growing up. He bought me a Crickett .22 LR when I was four years old. It's the gun that I shot my first squirrel with. By age six, I had harvested my first deer.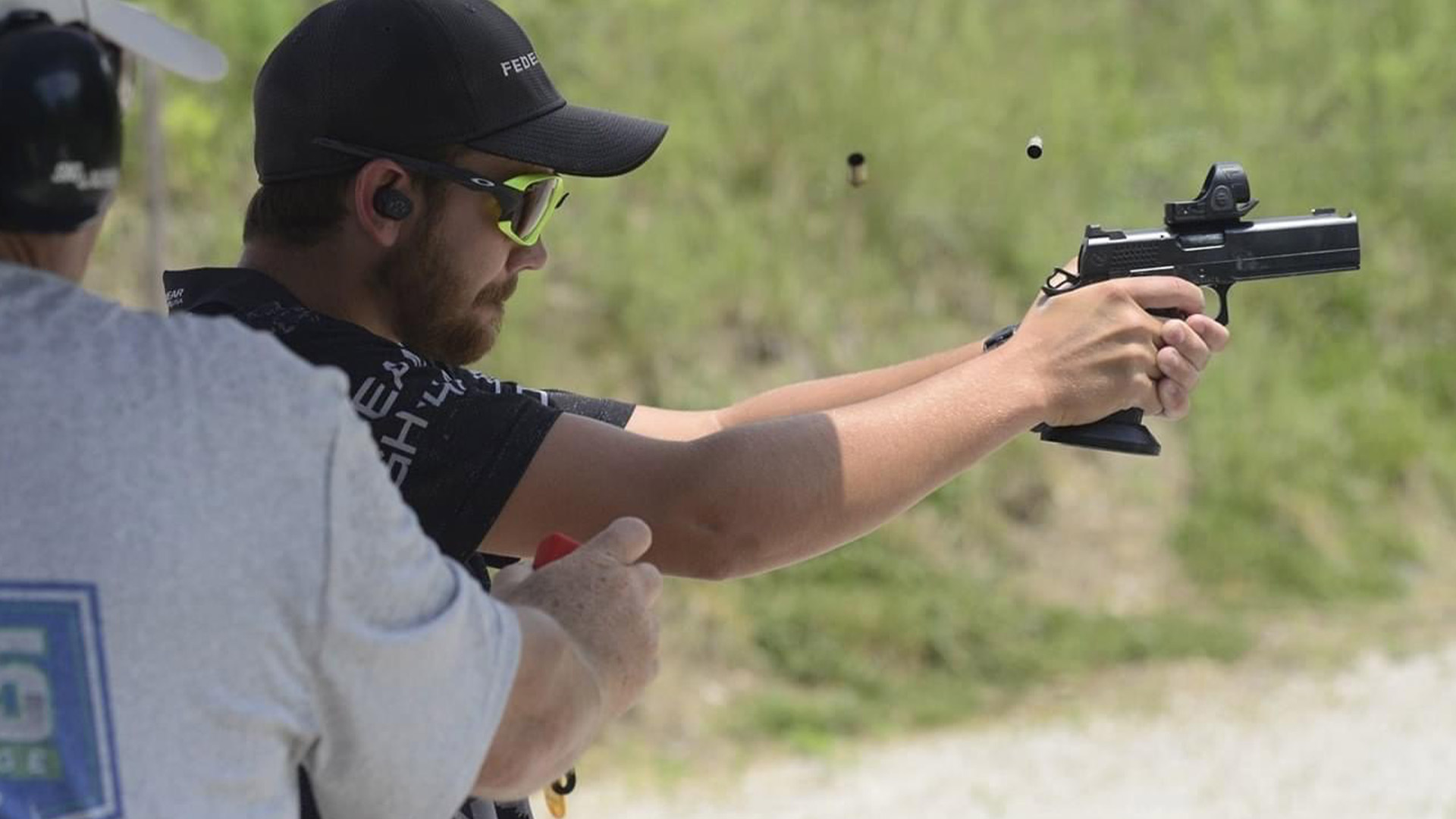 Tell us how you began in competitive shooting.
I started shooting competitively in May 2017. Growing up on a 60-acre farm, I had many opportunities to shoot and loved it. Eventually, I started watching videos of Jerry Miculek on YouTube. He made it look like so much fun. I knew I wanted to get involved.
What firearms and other gear do you use for competition?
I shoot five different divisions in Steel Challenge, along with Pistol Caliber Carbine in USPSA. For PCC, I shoot a Palmetto State Armory AR-V with a Trijicon SRO red-dot optic. There are also a few customizations from Lead Star to make the gun a little lighter. I use Federal Premium Syntech ammunition.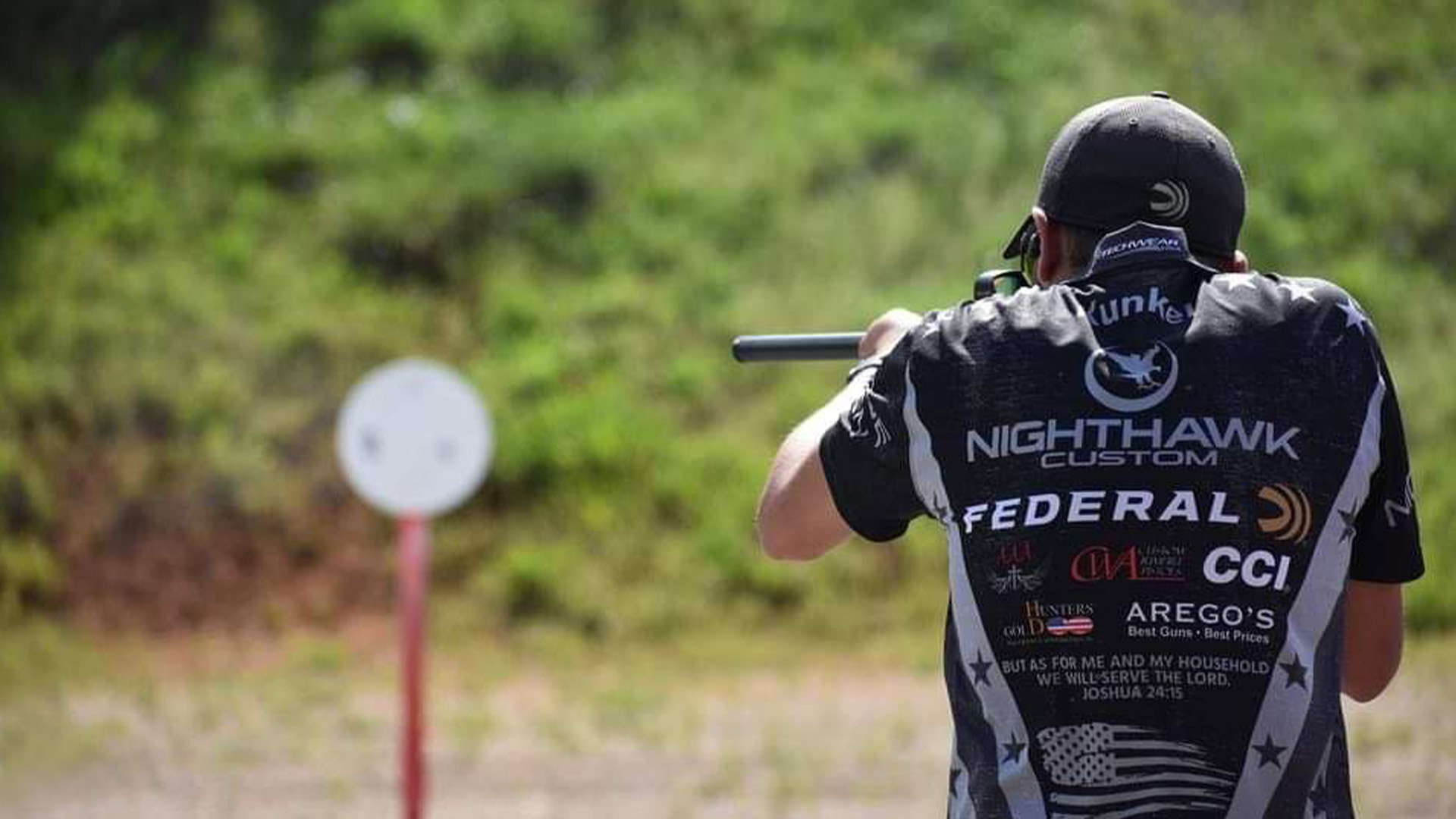 My open pistol is a Nighthawk Custom TRS Comp, topped with a Trijicon SRO. Again, I use Federal Premium Syntech ammunition. I also shoot two Volquartsen .22 LR rifles. One has a fiber optic and ghost ring, while the other sports a Holosun 510C. My rimfire pistol is a CWA 2011 and Trijicon SRO. For my rimfire guns, I use CCI Mini-Mag ammunition.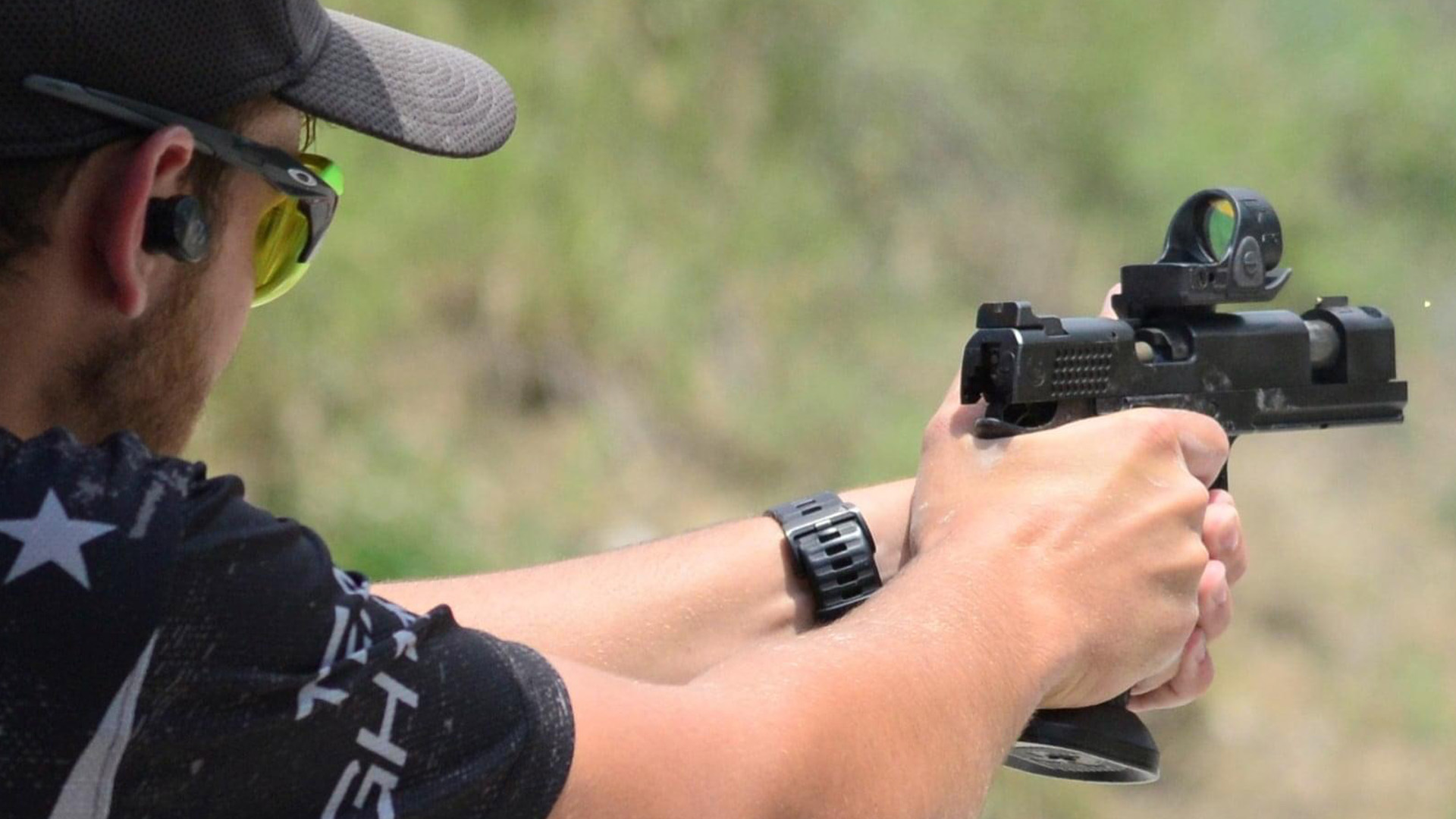 Tell us about your range bag and what you carry in it besides your firearms.
The range bag I use is a LA Police Gear Tactical Bail Out Bag. I usually don't carry that much gear, but I always keep the following in my bag:
Hunters HD Gold glasses 
Optics cleaning cloth
Tourniquet
Pen 
Extra chamber flags
Extra foam earplugs
Tool kit
Gun oil 
Corn starch for my grip (Open) 

What do you do in your free time?
I live on a 60-acre farm bordering Ouachita National Forest and about 10 minutes from Lake Ouachita in Arkansas. So, if I am not shooting, I am either hiking, riding ATVs or spending time on the lake. 
What would you tell someone interested in finding out more about your sport?
Steel Challenge is a great sport—whether you have been shooting your entire life or just starting out. It builds strong shooting fundamentals. If you want to find some matches near you, go to the Steel Challenge website.
Any tips for new shooters?
As Jerry Miculek once said, "Unlock the door at the range and turn off the lights when you leave." You can only shoot as fast as you can see, so don't be afraid to miss. Most importantly, have fun.
---
Read more: 
Top USPSA Production Handguns In 2020