Production division remains the easiest way to get started in action-pistol competition. With the ability to use factory guns straight out of the box, or even ones that may be sitting in your gun safe; it's a simple matter to grab a decent belt, holster and mag carriers and head to your first action-shooting match. 
Below are the top USPSA Production handguns last year at Nationals according to shooter survey data. They are listed in order of popularity as reported in the January/February 2021 issue of USPSA's online publication. Note: The prices listed are not MSRPs, rather they reflect popular online retailer pricing. 
CZ-USA Shadow 2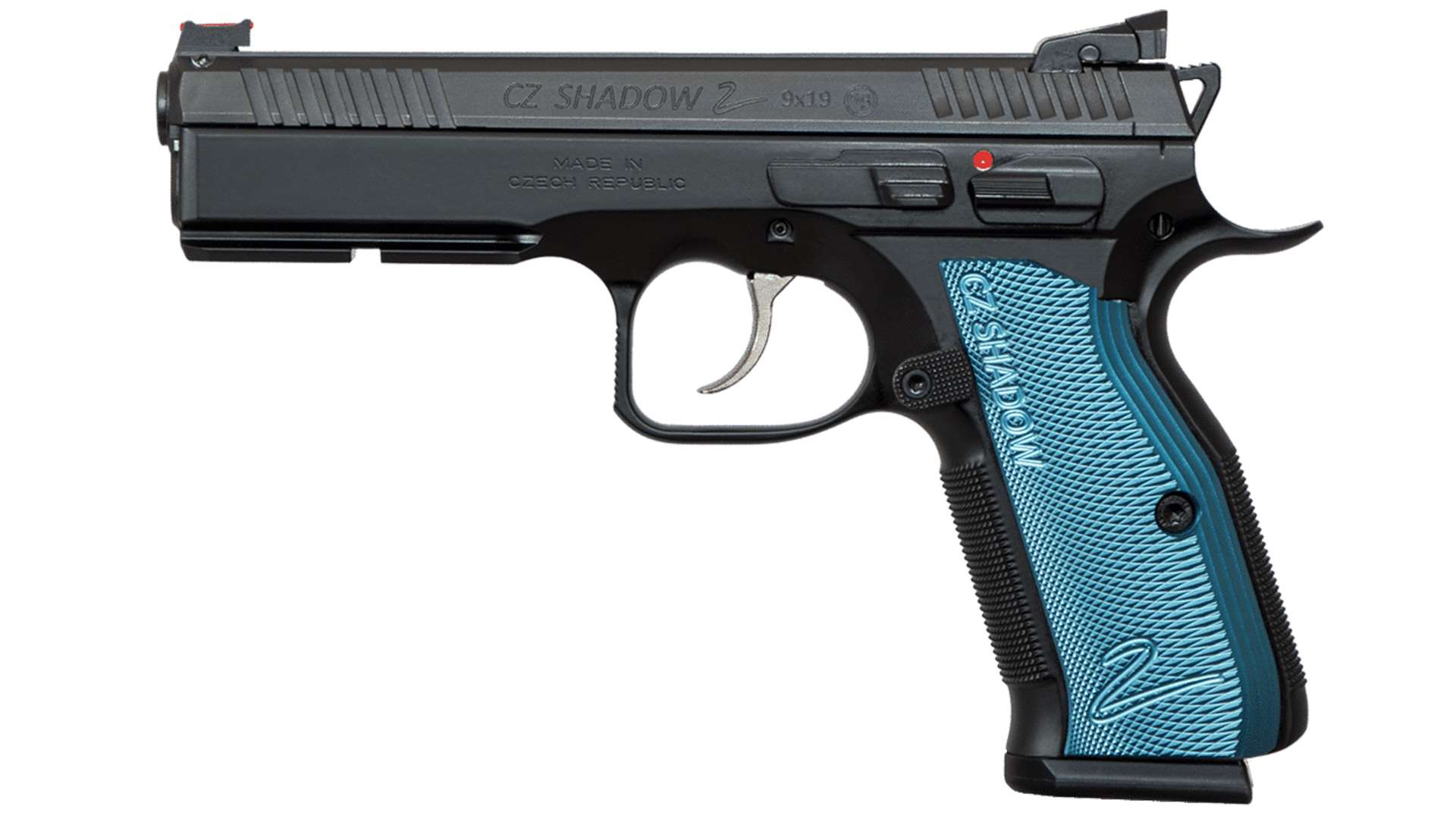 At 39 percent, once again the CZ Shadow 2 9 mm ($1,359) was the most popular handgun at the USPSA Production Nationals. Sporting a 4.89-inch cold-hammer forged barrel, ambidextrous safety, fiber-optic front and HAJO rear sights and a 17-round magazine—these features are what sets the Shadow 2 apart from the rest of the pack. Competitive shooters will also appreciate the double-action trigger, which is smooth and light with little to no reset. And in spite of the pistol's heftiness and overall generous proportions (46.5 ounces), the Shadow 2 fits the hand well. The larger size also helps to mitigate recoil. 
Something else to note about CZ and its pistols at the 2020 USPSA Production Nationals—the Czech gunmaker, which is hot off the heels of its acquisition of Colt, was the brand of choice for a whopping 45 percent of competitors at the match—more than the next four combined.
EAA Tanfoglio Witness Stock 2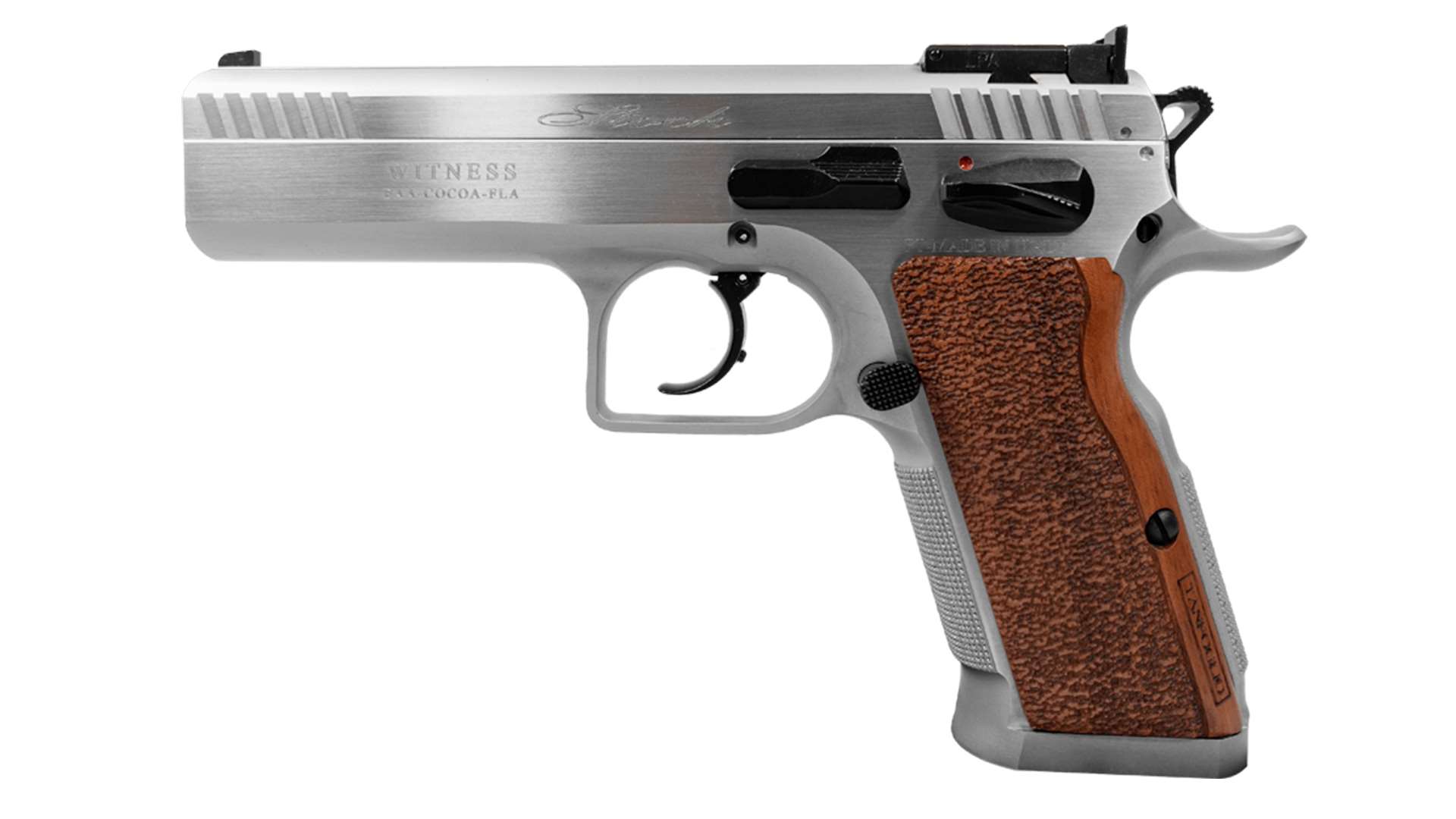 The EAA Tanfoglio Witness Stock 2 repeated its 2019 ranking as the second most popular pistol at the USPSA Production National Championships. Finding favor with 12 percent of shooters, the EAA Tanfoglio Witness Stock 2 lineup is a great value for prospective competitive shooters that are searching for a reasonably priced production pistol for action shooting.
The chrome-finished EAA Tanfoglio Witness Elite Stock 2 ($1,301 for the 9 mm model) is a bargain for competitive shooters looking for a high-quality pistol to get started in Production division. Not only that, it's an affordable way to own a fine Italian firearm. With an overall weight of 2.69 pounds and 8-inch overall length, this 9 mm can manage recoil well. Plus, Tanfoglio guns are known for a fine fit and finish.
(Read our review of Tanfoglio's Witness pistols here.)
3-Way Tie: Glock G34, SIG Sauer P320 and X5 Legion
Three popular competition pistols—the Glock G34 ($700), and SIG's P320 ($600) and uprated P320 X5 Legion model ($900)—were each used by 9 percent of competitors at Production Nationals. (It appears that the USPSA combined the data for the SIG P320 and X5 Legion variant.)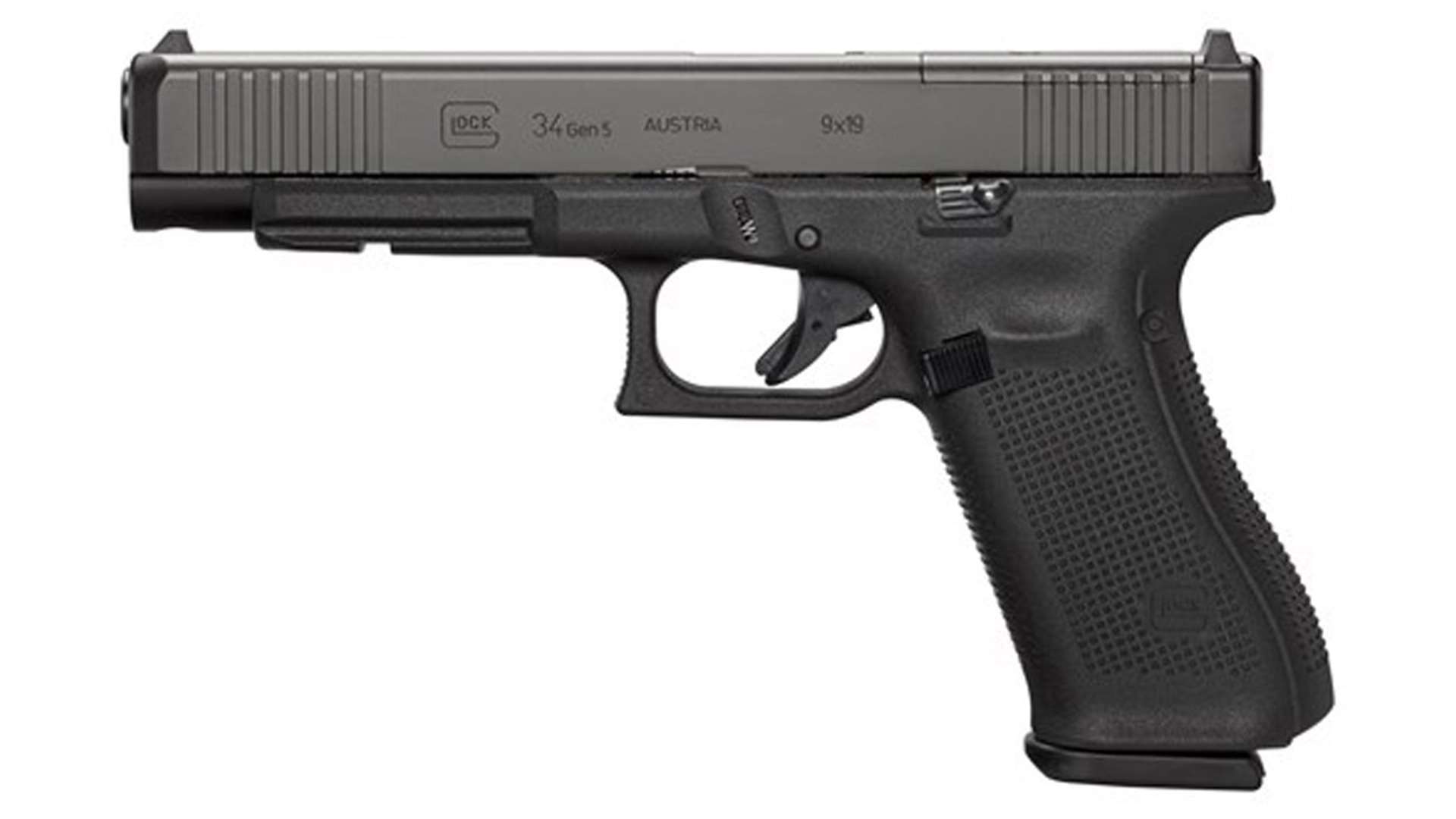 The Glock G34 is the company's competition 9 mm pistol, and as such it includes features that competitors love such as an extended barrel, elongated slide dimensions and increased distance between the front and rear sights over the G17. Overall length is 8.82 inches, and the standard 9 mm magazine has a 17-round capacity. In addition, options to increase magazine capacity include aftermarket extended base pads, plus larger magazines that are available from Glock.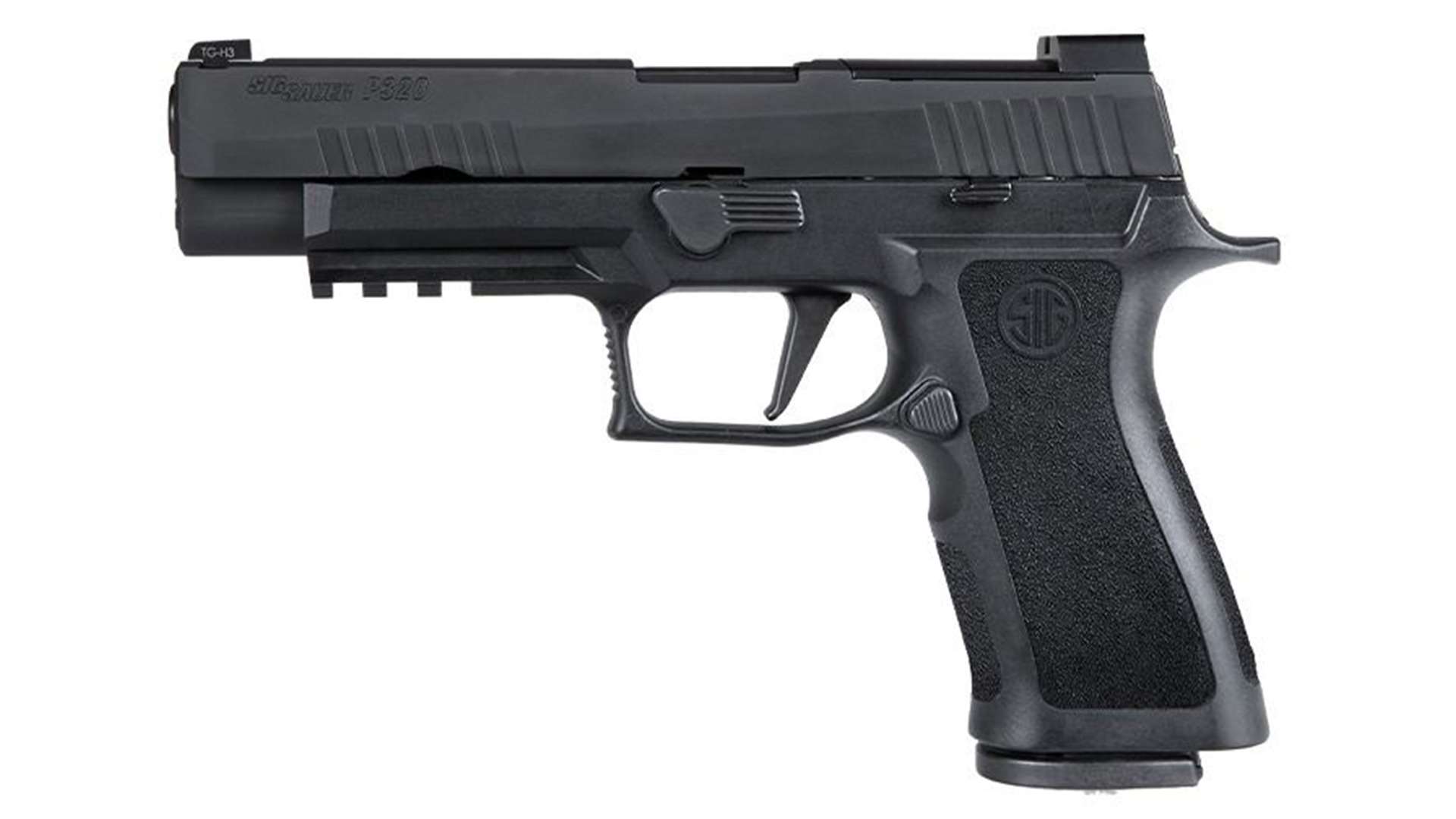 SIG Sauer's modular P320 is the second most affordable 9 mm pistol at this list, with one online retailer listing the XFull variant at $600, which is only $41 more than the Glock G17. A 4.7-inch barrel, two 17-round magazines and a straight XSeries trigger give this gun added value. And weighing in at a svelte 29.6 ounces, the P320 XFull is among the lightest entries on this list.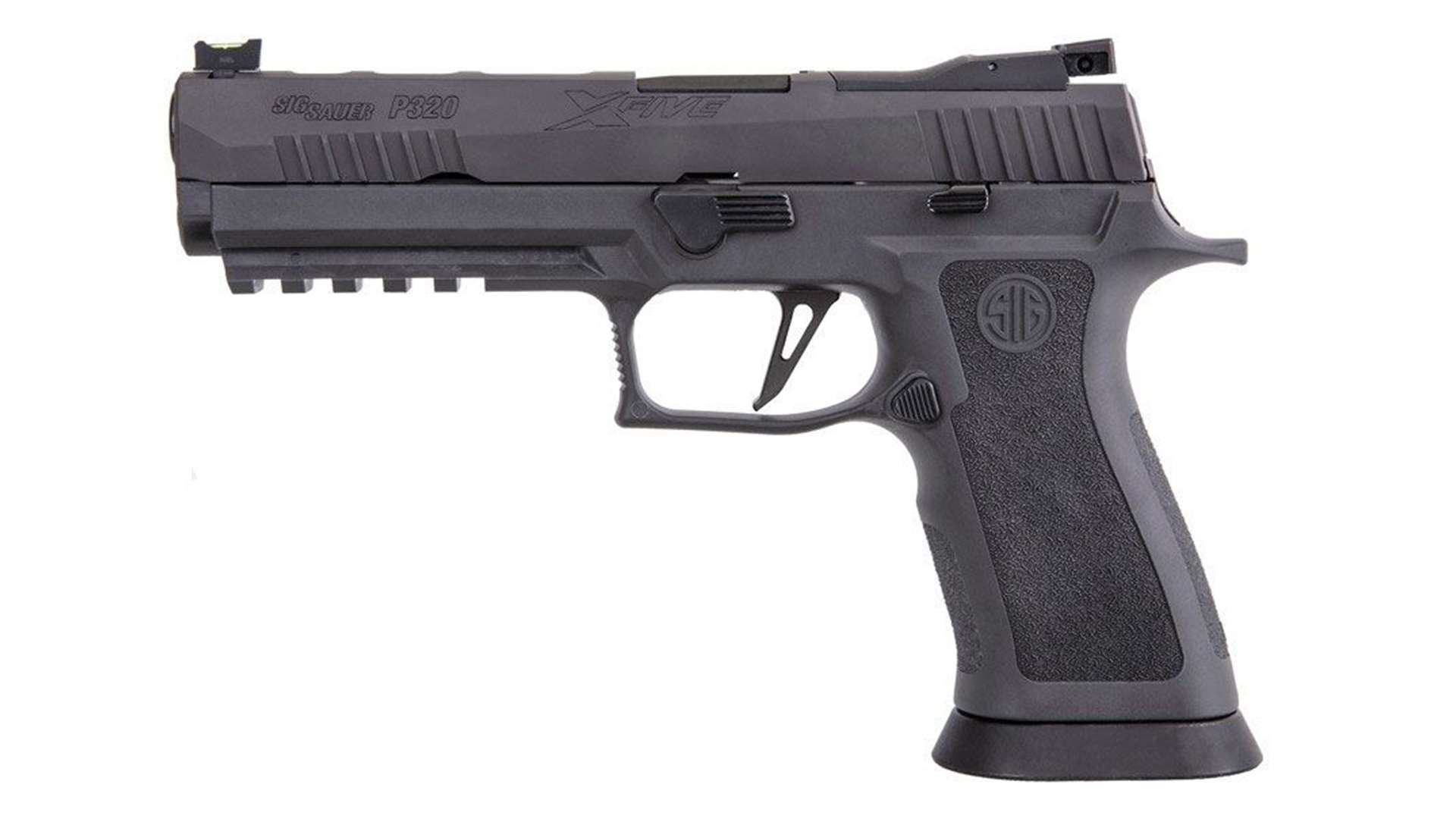 As for the SIG X5 Legion, this 9 mm is the top-of-the-line model among the many P320 models. A heavy gun at 41.7 ounces, the X5 is a specially designed version of the P320 for competitive shooting. Equipped with a grip module that has a weighted insert and an elongated slide with lightening cuts; the X5 is not only popular for Production division, but also for Carry Optics competition.
(Read Jake Marten's review of the X5 Legion here.) 
Tie: Beretta 92X and Glock G17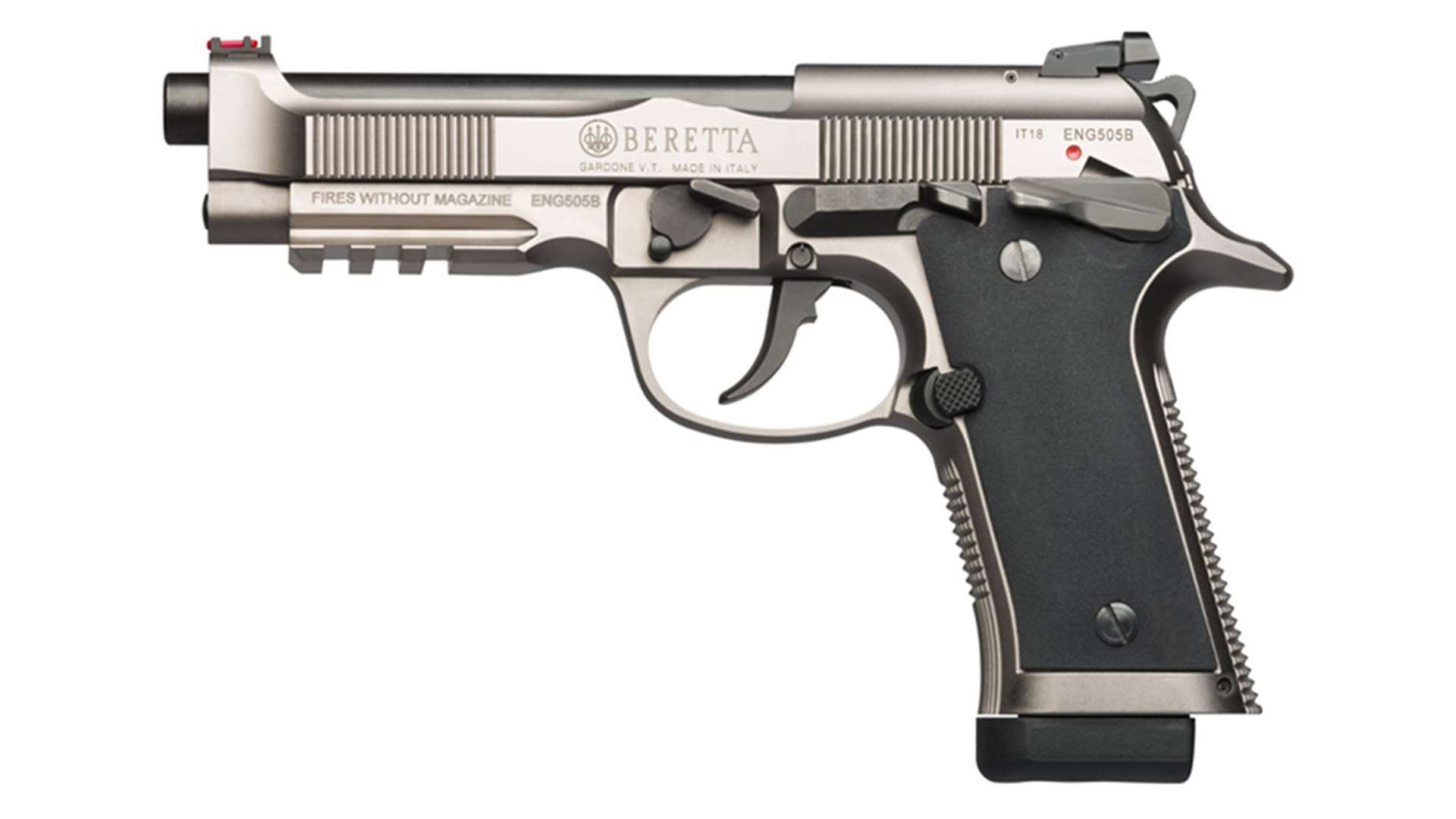 A newcomer to the rankings since we've started reviewing the competitor survey data, the Beretta 92X series was the pistol of choice for 4 percent of shooters at last year's USPSA Production Nationals. With several feature-packed models to choose from, our pick is the Beretta 92X Performance ($1,499), which in the company's own words is a pistol that is "uncompromising and aims for top performance." The 92X Performance ups the ante, as a kind of a Beretta 92 series "greatest hits" package—blending preferred parts from other 92 versions to produce a high-level, race-ready pistol.
(Read Aron Bright's review of the Beretta 92X Performance here.)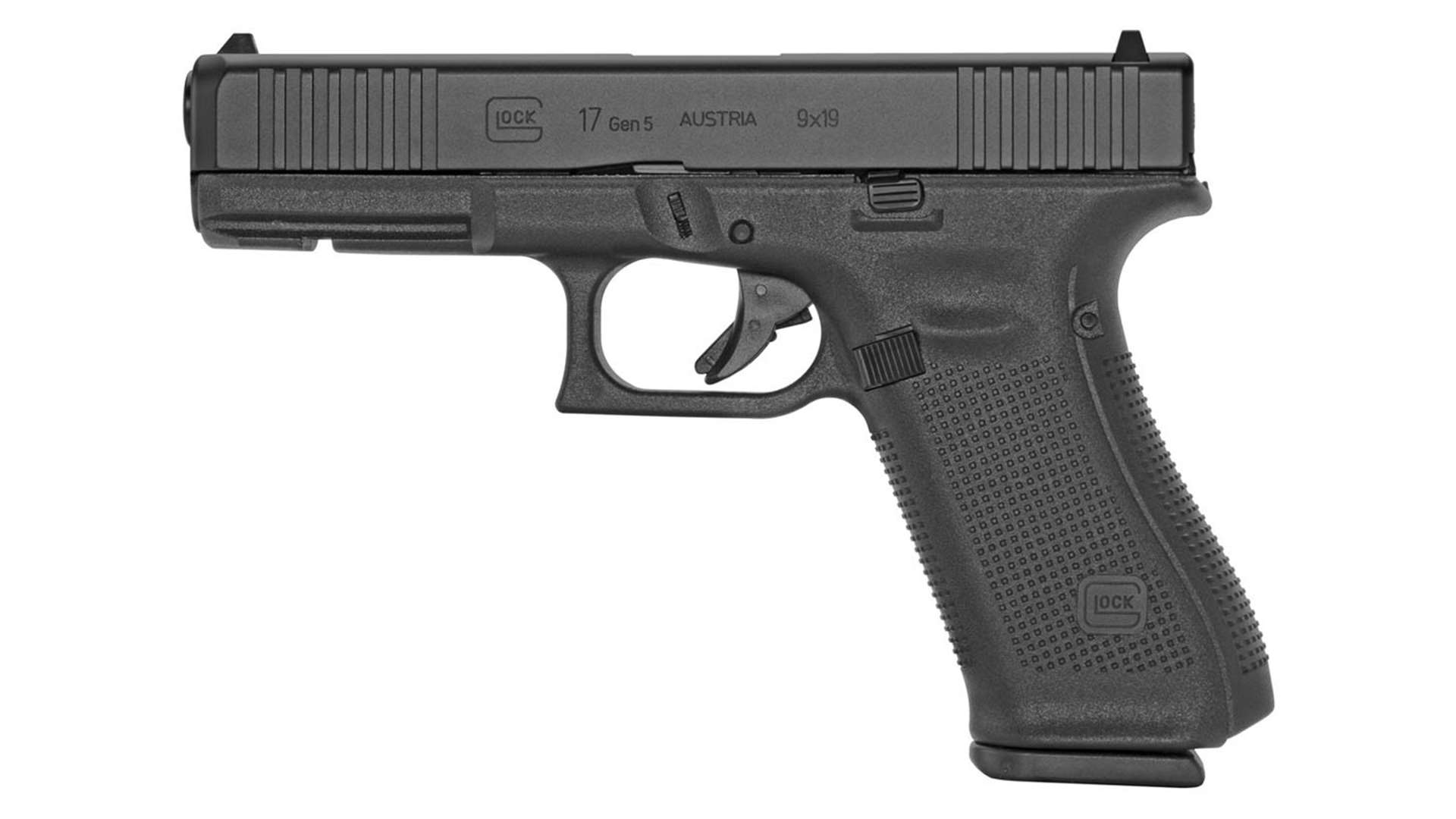 Tied with the Beretta 92X at 4 percent was the Glock G17 ($559), the original boxy-shaped, striker-fired 9 mm polymer pistol. It's easy to see how this gun finds its way to the top rankings each year, as the G17 is among the most popular of all Glocks. While it's not adorned with competitor-friendly features like its G34 stablemate, the G17 remains formidable in the hands of a skilled shooter. And it has the advantage of remaining functional with minimal upkeep and maintenance. Perhaps best of all, the G17 is the most affordable pistol on this list. Put simply, the Glock G17 is a fantastic option for action shooting newbies on a budget.
Walther Q5 Match Steel Frame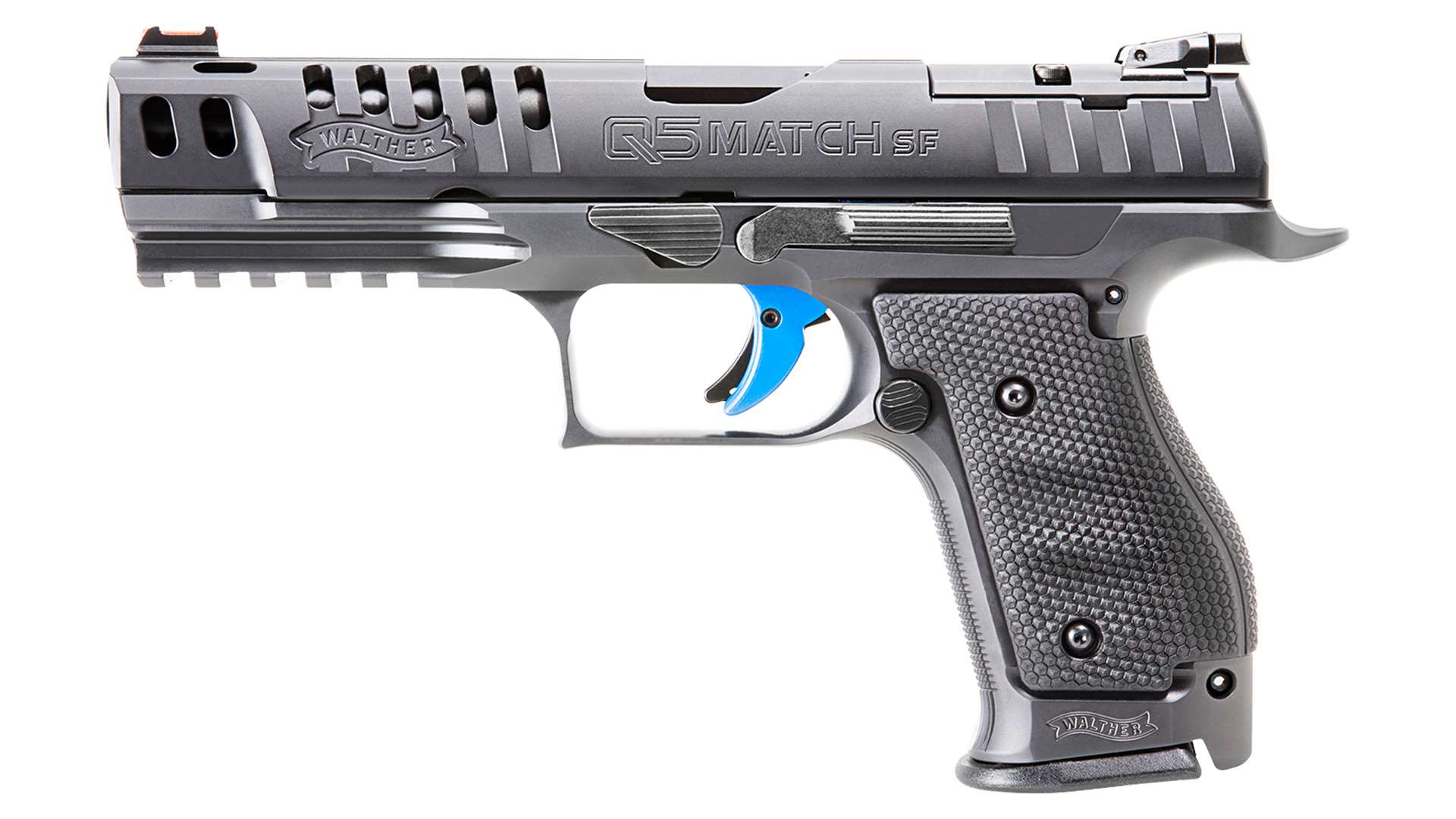 Moving down slightly in the rankings for 2020 at 3 percent is Walther's mighty Q5 Match Steel Frame ($1,499). Designed for podium finishes in action shooting, the Walther Q5 Match SF is equipped with the same great trigger that adorns the rest of the company's PPQ polymer pistols. While the Q5 Match SF came in at 3 percent; overall, Walther pistols were used by 4 percent of competitors at the 2020 USPSA Production Nationals.
In his review, author Jake Martens sums up the Q5 Match SF best:
"The Walther engineers took all of their experience in building international target pistols and applied it to the design of this gun, understanding that this is a competition race gun. For example, this is a striker-fired pistol with a beavertail; it is not there to eliminate hammer bite, but to allow a competitor's hand to get as high upon the grip as it can. They understand that we want this gun to shoot fast and flat and that a high grip is needed to accomplish it."
Check out the previous year's rankings here.
---
Read more:
8 New Competitive Shooting Products For 2021