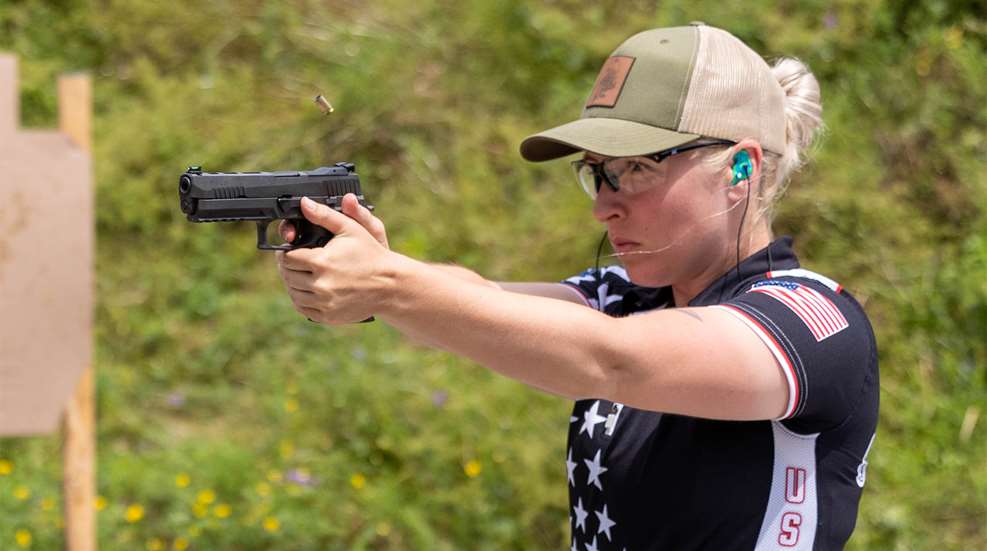 Based in Maine, USPSA competitor Linda Pool began shooting as a high schooler in Texas. After returning to competitive shooting a few years ago, now she competes and also works as an assistant match director for Maine Practical Shooters in Augusta.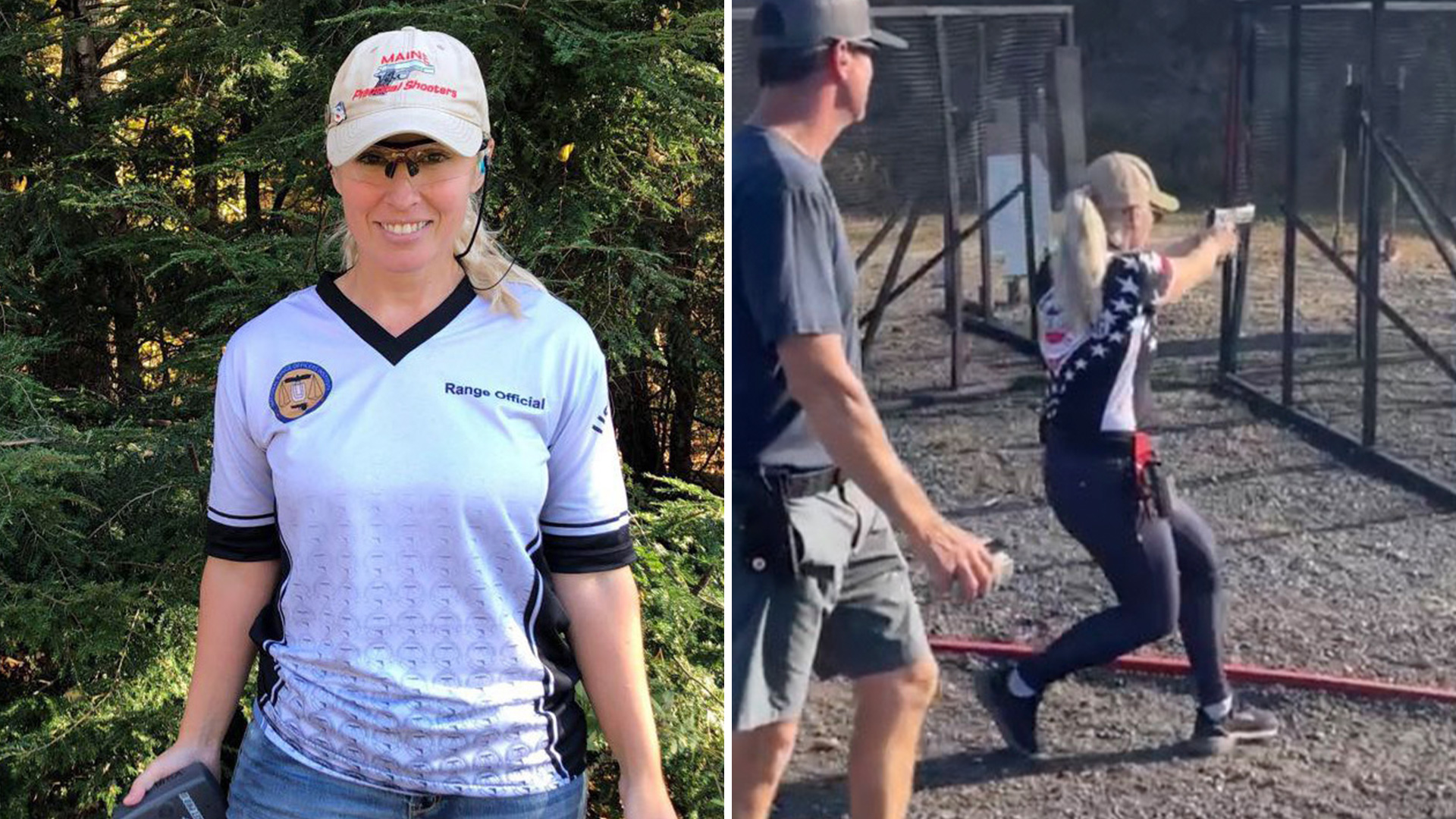 What are your first memories of handling a firearm?
My first experience with shooting was when I was on the JROTC rifle team at Theodore Roosevelt High School in San Antonio, Texas. But more recently, my first competition gun was a Glock G34. It's such a great gun and reliable. I added a tungsten guide rod, grip plug, TruGlo sights and a Talon grip to it.
Tell us how you began in competitive shooting.
I wanted to shoot in a consistent, fun way and competitive shooting seemed like the answer. So, in November 2019, I reached out to my local club in Augusta, Maine. They advised me to come watch their December match, help paste and see if it was something I might be interested in. I was hooked from the start. Right away, I signed up for the January match and began my adventure into competitive shooting.
Please share with us some of your favorite shooting accomplishments.
Since I began competing in USPSA, I have become more involved with each passing month. I started practicing running shooters under supervision, then earned my Range Officer certification and worked local and major matches. I volunteered at the Aiming for Zero charity matches, as well as the Standby to Fly Maine State Championship in 2021. These events are near and dear to my heart. It is amazing to see the good they are doing to not only raise money, but help increase awareness to the community surrounding our nation's veterans. These events also establish camaraderie and offer fun events for veterans to look forward to, practice for and attend.
What firearms and other gear do you use for competition?
Currently, I compete with a SIG Sauer X-Five Legion. It has a Grayguns competition hybrid curved trigger and Grayguns P320 tungsten-infused grip module. The size and feel of the grip are fantastic. The custom sculpting done to the magwell and near the mag release by Targets USA helped increase the speed and ease for my reloads. I also use Henning magazine extensions. Recently, I've been shooting in the Carry Optics division (I shot mostly production the last two years) using a Romeo1 Pro. My belt and mag pouches are Blade-Tech and I have a beautiful custom holster from Steadfast Holsters.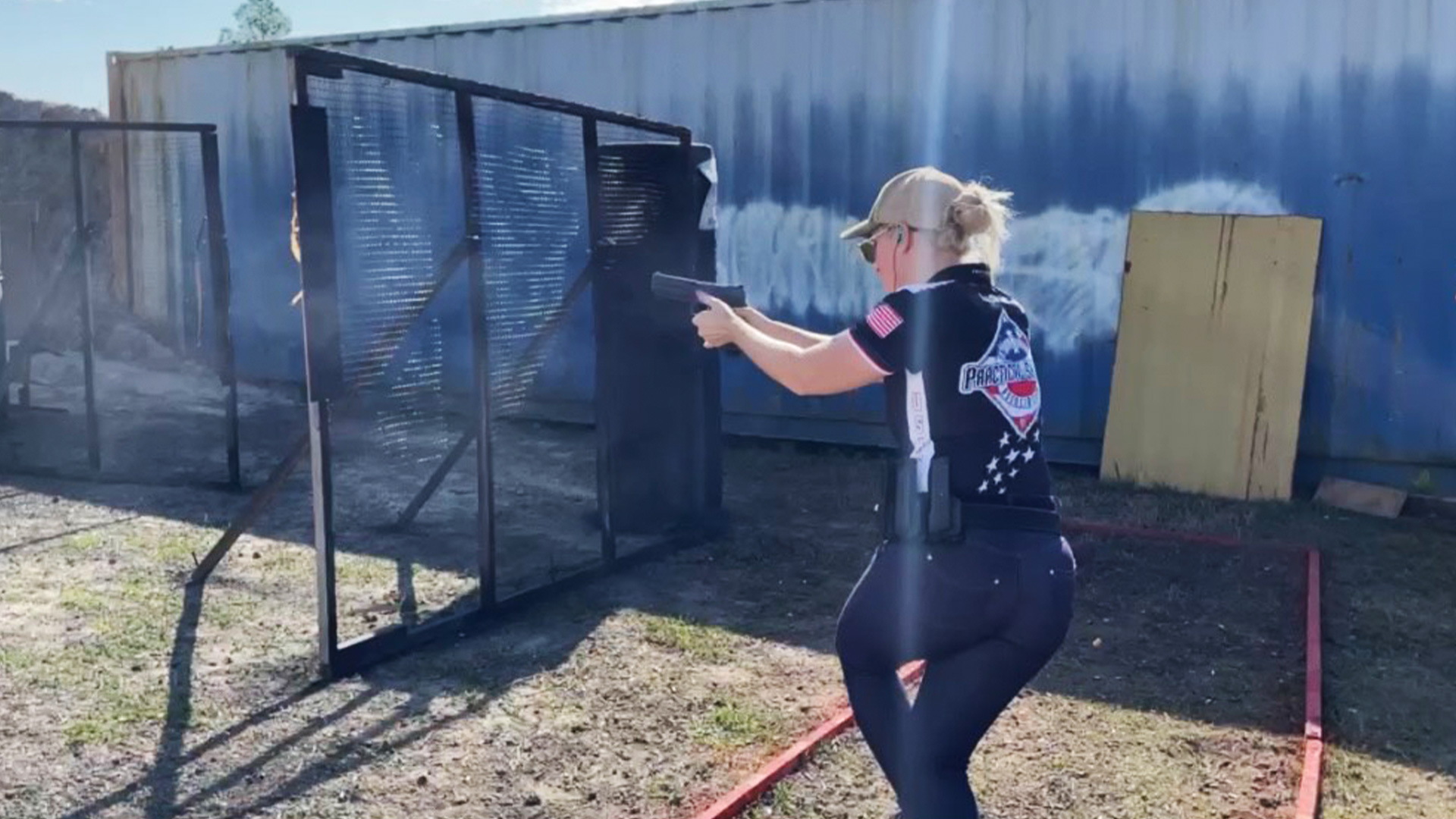 Tell us about your range bag and what you carry in it besides your firearms.
For my range bag I use a large Double Alpha Academy range bag or my LA Police Gear 3 Day Backpack. The Double Alpha-Academy bag is great, it has plenty of room for everything I need to bring to either a small or large match. In my bag I keep anything I might need during a long day on the range in Maine. Among them are magazines, mag brush, multitool, pocket knife, pens, overlays, medicine (like ibuprofen), extra hearing and eye protection, bug repellent wipes, handwarmers, handkerchief, paper towels, first aid kit, stapler and staples, timer, spare batteries, work gloves, measuring tape, speed loader and ammo. For my eye protection, I prefer Hunters HD Gold, which not only look good, but are so comfortable you almost forget you have them on. I wear mine on a daily basis, even when I'm not shooting.
I also use the LA Police Gear 3 Day Backpack because it's well made and sturdy. In it, I carry the bare necessities for a shorter day on the range: eye and ear protection, speed loader, multitool and ammo. I am working on my pilot license and I love to fly small planes; I often use the LA 3 Day backpack.
What would you tell someone interested in finding out more about your sport?
I am always happy to talk to someone if they reach out to me personally for advice on becoming more active in USPSA. Aside from that, I suggest visiting the USPSA website for more information and following the Facebook and Instagram pages. Find and reach out to your local club. Attend a match just to watch, help paste, set up and tear down stages and meet local shooters. You'll get a good idea about safety measures and practices as well. Learn if competitive shooting is right for you—it has become one of my absolute favorite things to do.
Any tips for new shooters?
Practice at your local range with an instructor to ensure you are comfortable with your firearm. Learn everything you can about your gun and handling it safely in all situations.