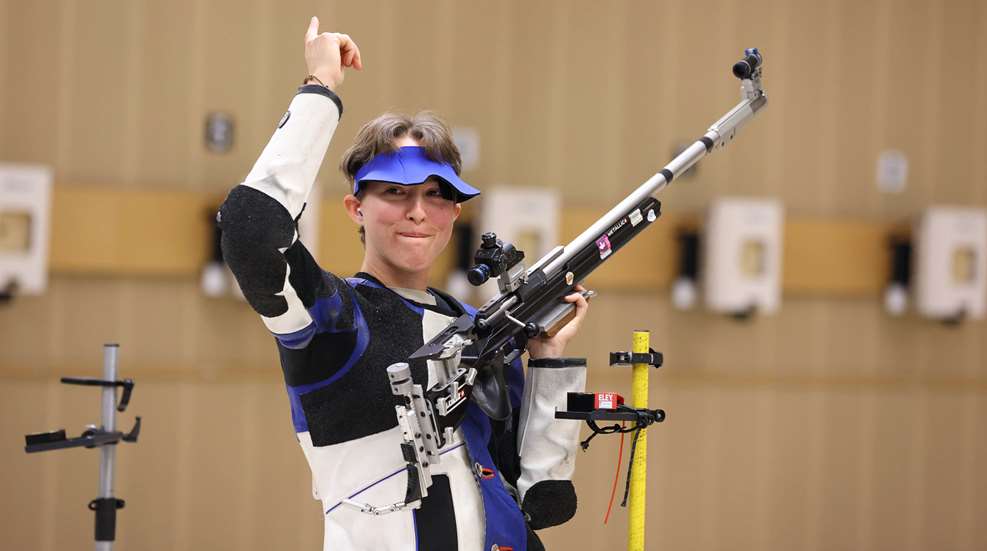 Tokyo 2020 Olympian Sgt. Sagen Maddalena, a soldier serving with the U.S. Army Marksmanship Unit, is a double Distinguished competitive shooter who has earned her President's 100 Tab and is also the holder of multiple National Records. Find out what Maddalena—an eight-time All-American rifle shooter—keeps in her range bag.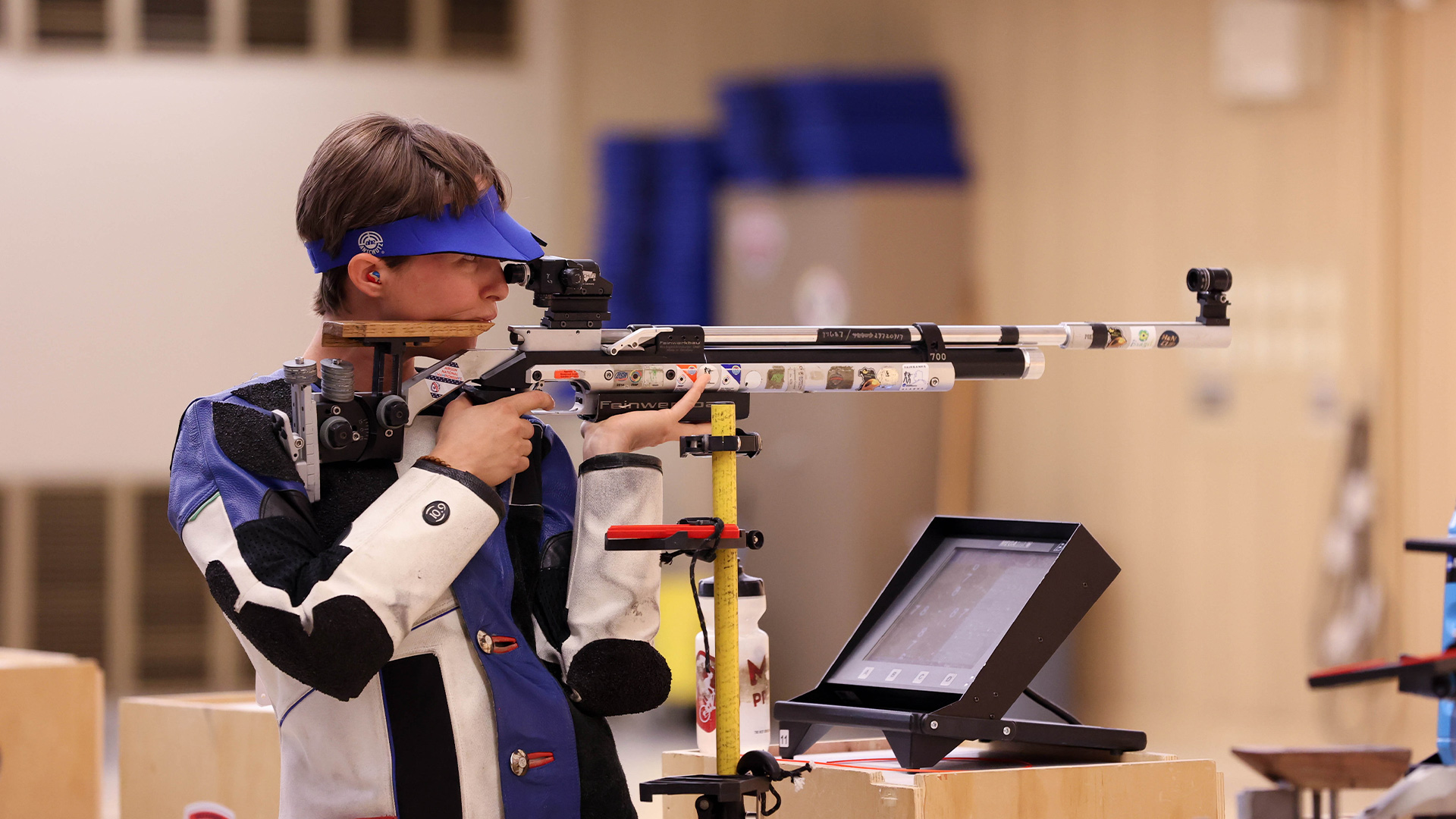 What are your first memories of handling a firearm?
I was about 11 years old when I first handled a firearm. My dad, Randy Maddalena, allowed me to shoot my Grandpa Greg's .22 Long Rifle Winchester 62 pump at an "Archie" comic book. To my disappointment, I missed. By far, that Winchester was the most enjoyable .22 LR gun that I've ever shot—once I could hit something.
I'll add that my Grandpa Greg also took me out to shoot his old .22 LR bolt-action rifle. He had me shoot at a paper plate, and I'm pretty sure I hit that one.
Tell us how you began in competitive shooting?
I started competing in the Jamestown .22 Program once a week through 4-H. This program taught gun safety to teenagers living in the county. Eventually, I advanced from .22 shooting to high power with the California Grizzlies Junior Rifle Team. My fascination with shooting sports was fueled by my desire to beat all the boys.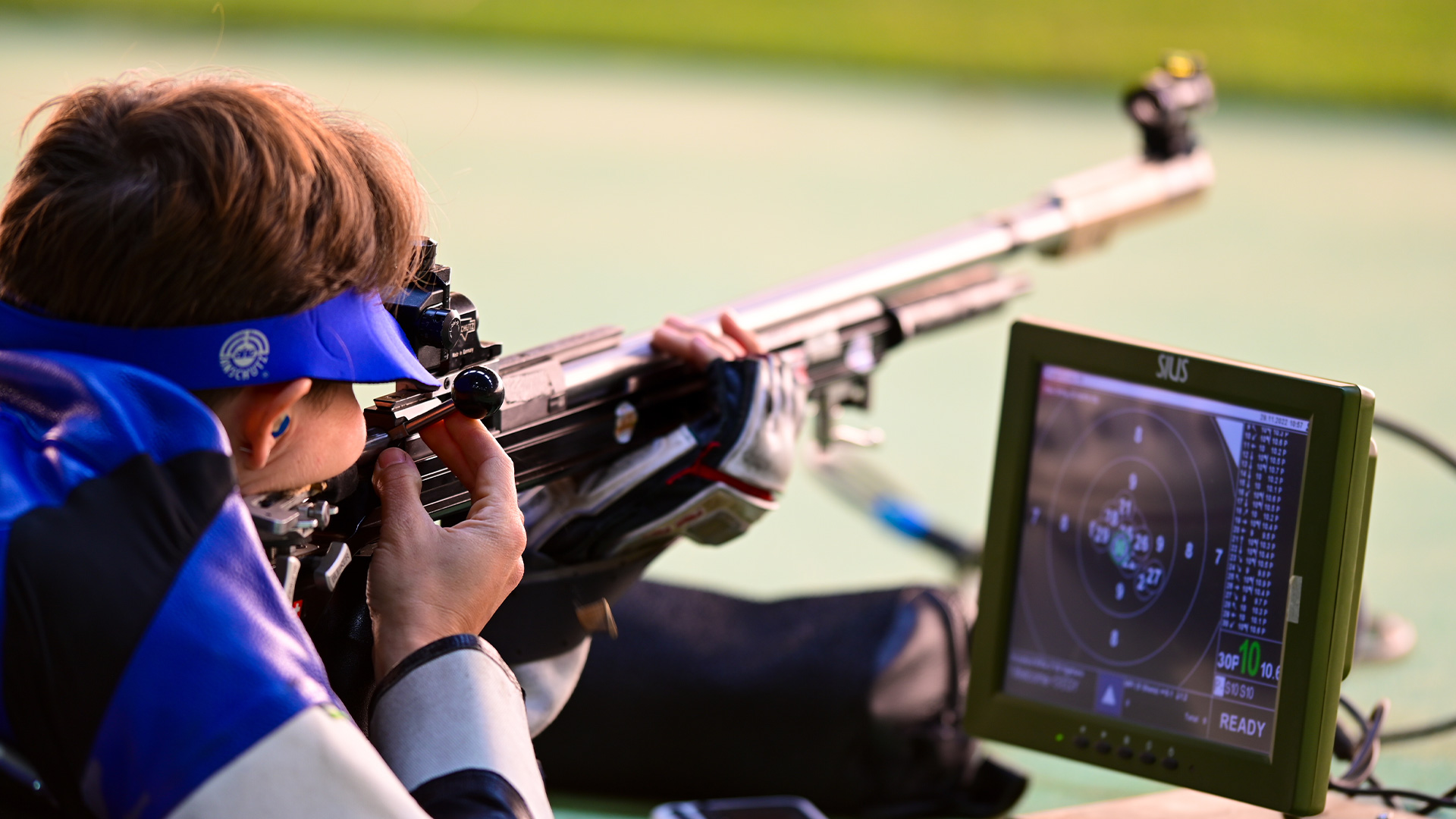 What firearms and other gear do you use for competition?
Being a part of the U.S. Army Marksmanship Unit brings great opportunities for our gunsmiths to work on equipment. Another bonus is that I get to try out different brands of guns and gear. I am currently shooting a .22 LR Bleiker Challenger and a .177-cal. Walther barreled action in a Feinwerkbau 700 Aluminum stock.
Tell us about your range bag and what you carry in it besides your firearms?
Right now, I'm using an OGIO for my equipment when I travel. However, I've also used Osprey and Dakine products in the past. As long as the bag can withstand all of my travel requirements, the brand doesn't really matter to me.
Some of the most important items that I carry in my travel bag, besides my firearms, are electrical tape, duct tape and zip ties. On my home range, I rock a wagon between yard lines. Let me tell you—wagons are not just for soccer moms.
What do you enjoy to do in your free time?
I spend my free time in the woods, or out on the water fishing. There is peace to be found on the water, and not much can beat the thrill of watching a chunky bass surfacing past the lilies to obliterate a tasty snack. Cutting and splitting firewood is another way I use my so-called free time.
What would you tell someone interested in finding out more about your sport?
Stop by your local gun range and ask if you can watch a shooting competition. There are all kinds of shooting sports. Find one that you like and run with it.
Any tips for the new shooter?
Stick to the fundamentals. Pull the trigger like you flip on a light switch and watch the shot hit the paper. A poorly executed, well-aimed shot won't get you very far.