Iconic shooter Todd Jarrett needs little introduction to anyone reading this. With 16 USPSA national titles, three Steel Challenge World Championships and many others, he's one of the greatest action shooters of all time. Find out what Jarrett keeps in his range bag. (Read the first SSUSA Range Bag interview with Todd Jarrett—Ed.)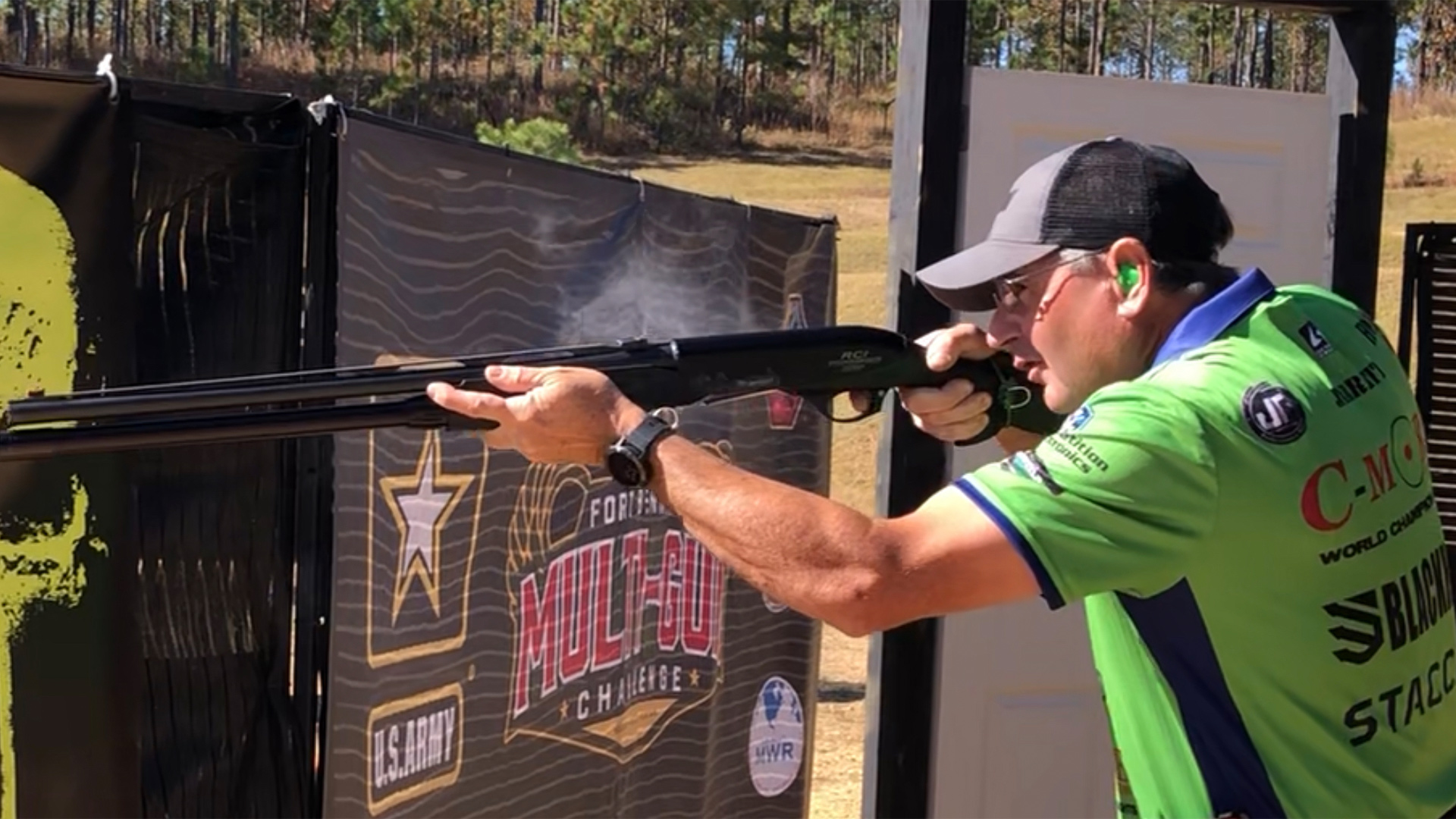 What are your first memories of handling a firearm?
My story goes back many years with my first gun—a 20-gauge, single-barrel Savage. When I was seven years old, my father taught me how to correctly use a firearm for hunting. The outdoors were a passion of mine. As a kid I harvested wild game with him. I can remember harvesting my first deer and turkey at the same age. Like many kids, I always wanted to copy my dad and outperform him in hunting and fishing. That's probably what gave me my competitive edge in the shooting sports starting at a young age. That same year with my first gun, I received what I was really wanted for Christmas—an Ithaca semi-automatic 20-gauge.
Tell us how you began in competitive shooting?
After turning 19, I was introduced to a pistol for the first time by a former Marine friend. He showed me how to reload ammunition, maintain my equipment and compete. My first pistol was a Smith & Wesson Model 10 .38 Spl., and then a Colt 1911 .45 ACP. Action shooting sports were my favorites along the way. First, I tried bowling pins, Bullseye Pistol, Police Pistol Combat, and then IPSC, or USPSA as we know it today. Action shooting and USPSA started taking off in the early 1980s, and I was eager to get out and compete with the best of the best. I was lucky to have a lot of clubs nearby and some of the best shooters around to acquire knowledge from. It wasn't long before I started winning local and state matches. Some companies noticed, and sponsorship came next. Now, I have worked in the firearms industry for more than 30 years in firearms design, manufacturing, marketing, sales, social media and also as an instructor.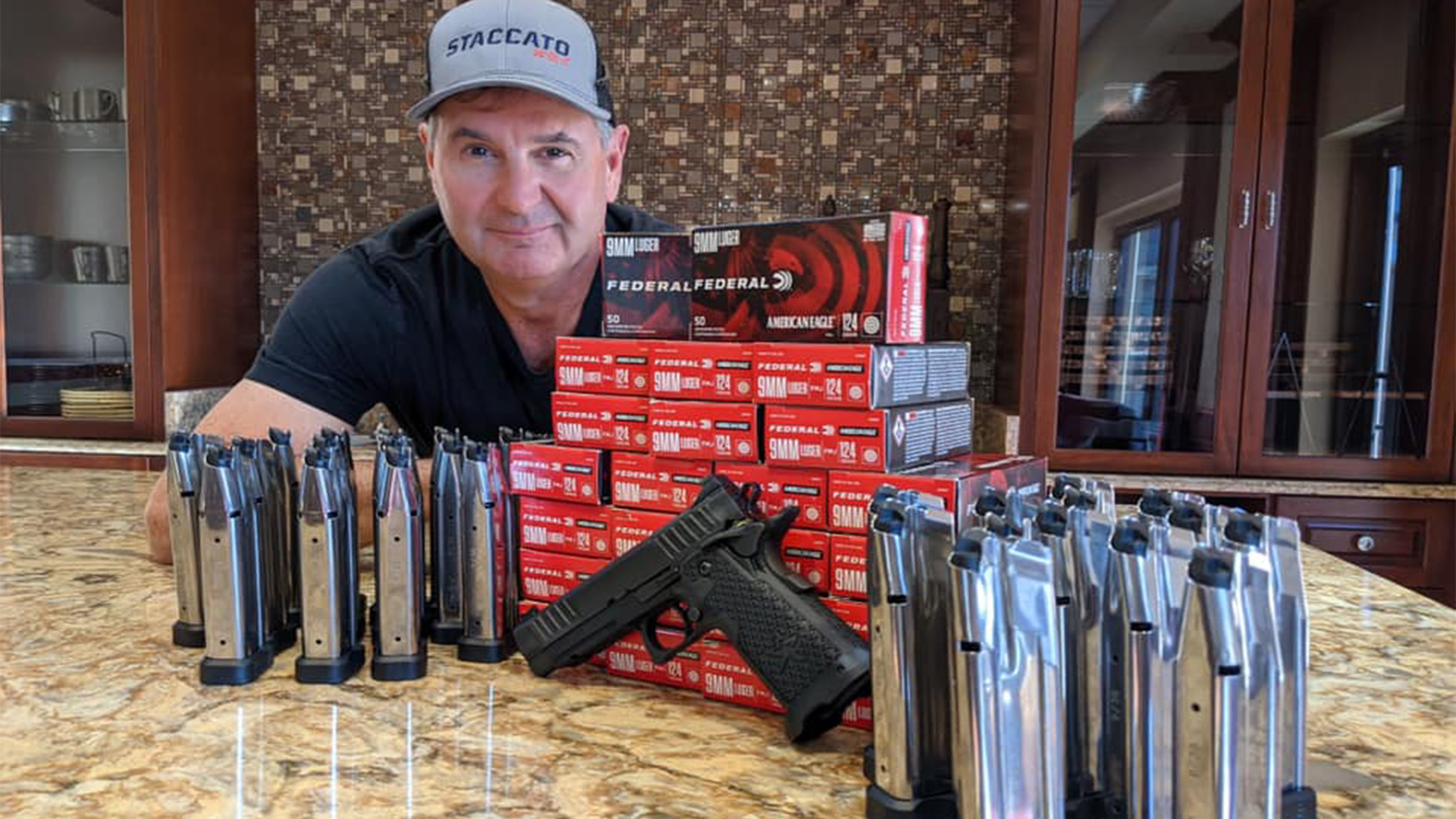 What firearms and other gear do you use for competition?
I'm currently working for some great companies—Staccato Firearms (formerly STI International), C-More Systems, Hoppe's, Blackhawk Tactical and Federal Ammunition.
My favorite firearms are my Staccato P 2011 9 mm, XL 9 mm and .40-cal. pistols. For 3-gun competition, I shoot Benelli shotguns, JP Rifles, MPA Rifles and GA Precision firearms.
Tell us about your range bag and what you carry in it besides your firearms?
For many years I've used my Hoppe's range bag. It has a strong strap with plenty of pockets for all my gear, a great size for match day. In my bag I carry two pistols, a medical kit, extra gun parts, cleaning supplies, batteries, timer, tools, glasses, pen, paper and my good luck charm.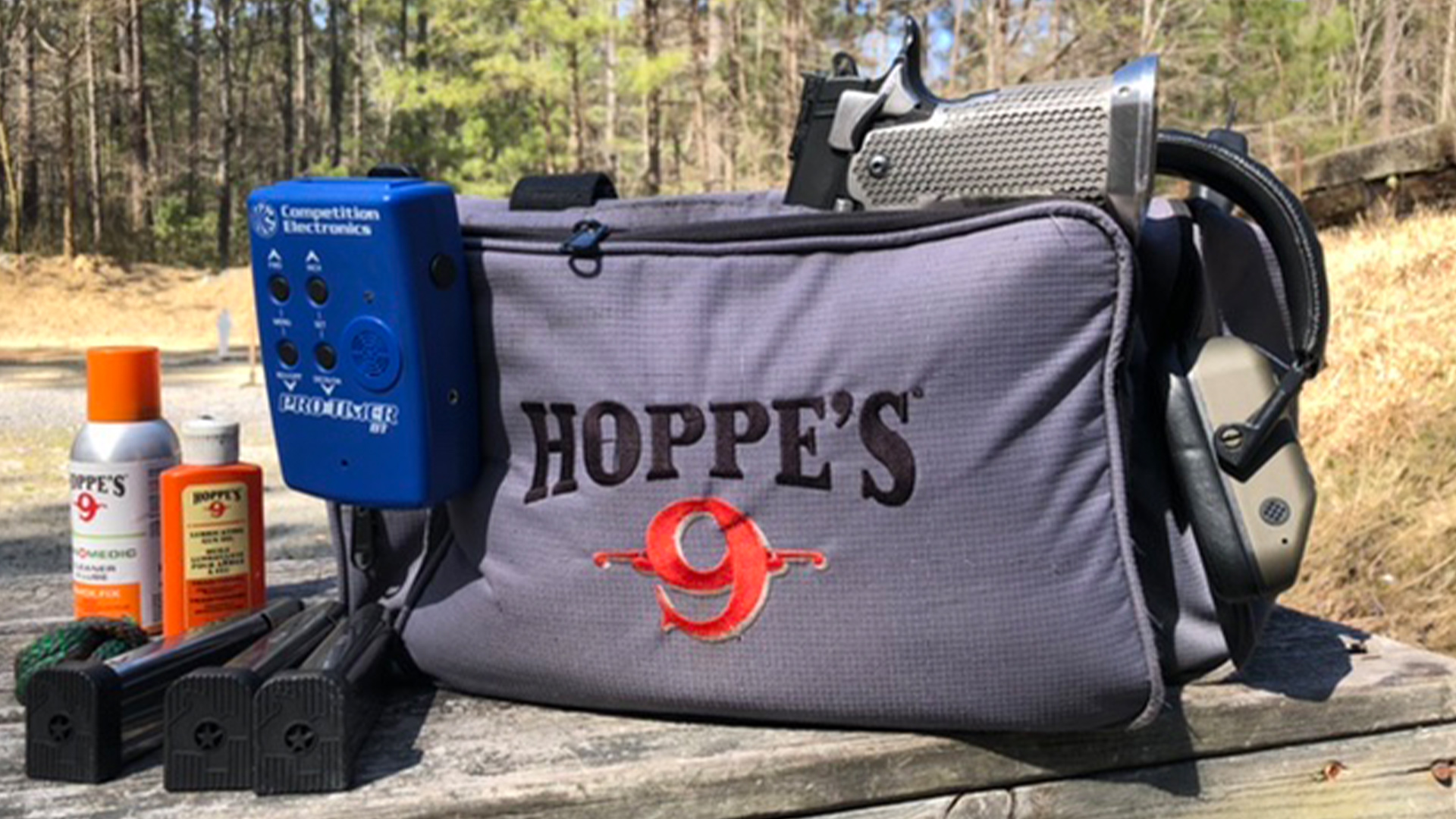 What would you tell someone interested in finding out more about your sport?
If you want to make the plunge into the shooting sports, it's important to understand what type of game you want to play. Find a few ranges nearby that offer plenty of competitions you can watch and then shoot. Most competitors are helpful to new shooters and are willing to share what they've learned. In the beginning, you may find out you are better at shotgun than pistol, or better at rifle versus shotgun. Just keep on practicing. Go to a local club that shoots the action shooting sports, shotgun sports or rifle shooting, whatever you choose. One thing to keep in mind—if you decide to shoot the long-range rifle game and there are no ranges to practice—you will get discouraged.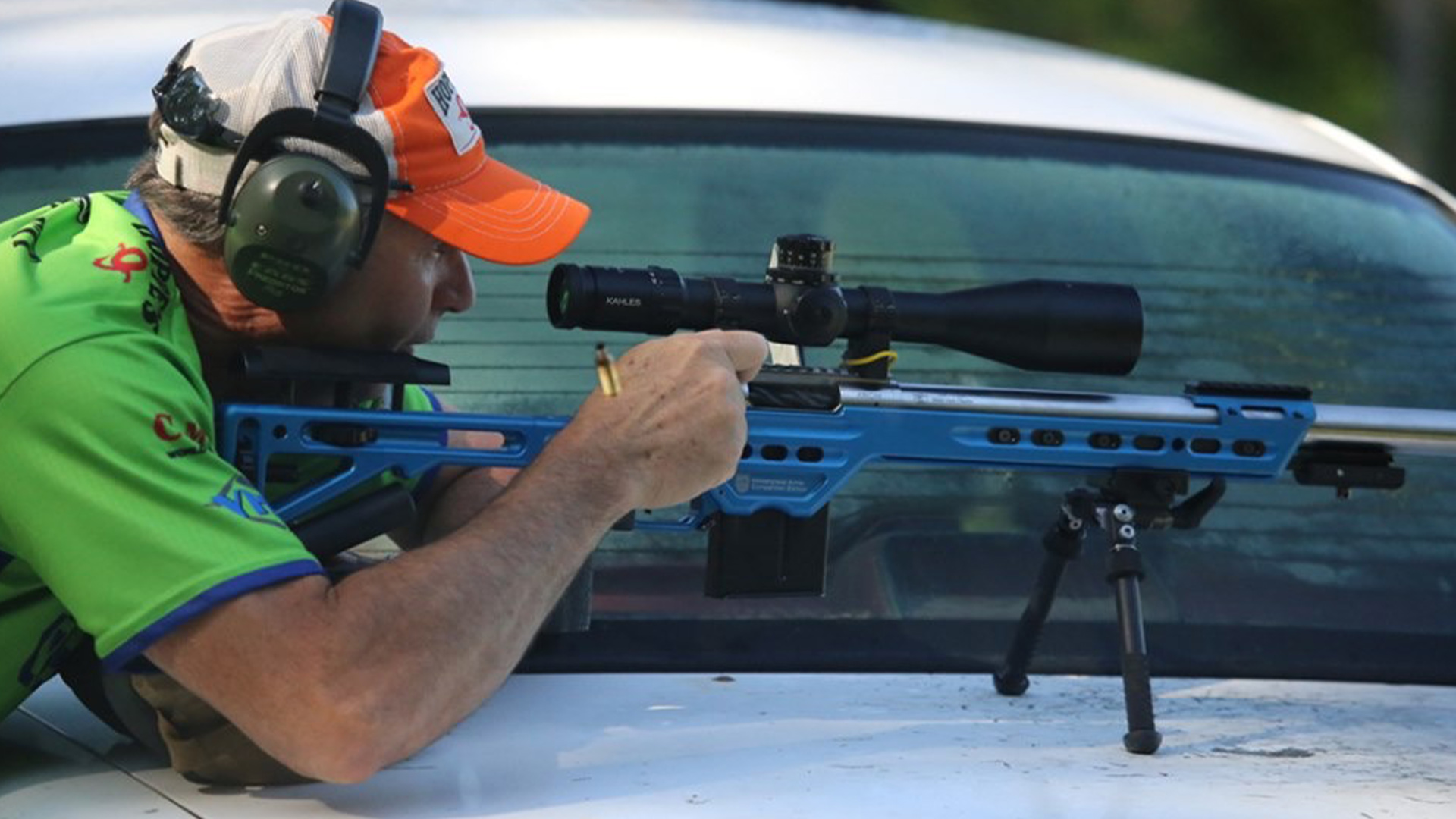 Any tips for the new shooter?
Research online and find out what guns and gear the top pros are using in your preferred discipline while you are trying to find the right equipment. Ask questions. Then, buy once and cry once.
Finally, if you take several classes from the top competitors, it will cut years off your learning curve.
Learn more about Todd Jarrett at toddjarrett.com.