by
John Parker
Art Merrill, Field Editor
Frank Melloni
posted on March 16, 2022
Support NRA Shooting Sports USA
DONATE
In January, I made the trek to SHOT Show 2022 in Las Vegas, Nevada, which in spite of the pandemic and the scourge of covid's omicron variant, managed to attract sizable crowds and enough exhibitors to fill several halls. Here are a few of my favorite items from this year's show, along with some picks from Art Merrill and Frank Melloni. —J.P.
Federal High Over All
Since its introduction last year, Federal Ammunition's new High Over All line has received praise from pro shooters, citing low felt recoil and solid performance. What sets this shotshell apart from the pack is the innovative one-piece Podium wad. As with all shotshells, the wad is there to provide a gas-tight seal between the shot charge and the hot, rapidly-expanding gas generated as the powder burns. This seal keeps the gas from blowing past the shot, which won't help anyone break clays. The effects of the new Podium wad and its hard, high-antimony lead payload in HOA was noticeable at all the distances that I attempted during Range Day. It was quite effective even against far(ish) birds at 35 yards. To me, HOA is a hard-hitting clay crusher that's as good or better than anything I've tried before, also living up to its soft-shooting reputation, which my shoulders appreciated during a busy shooting day. MSRP: $14.99, federalpremium.com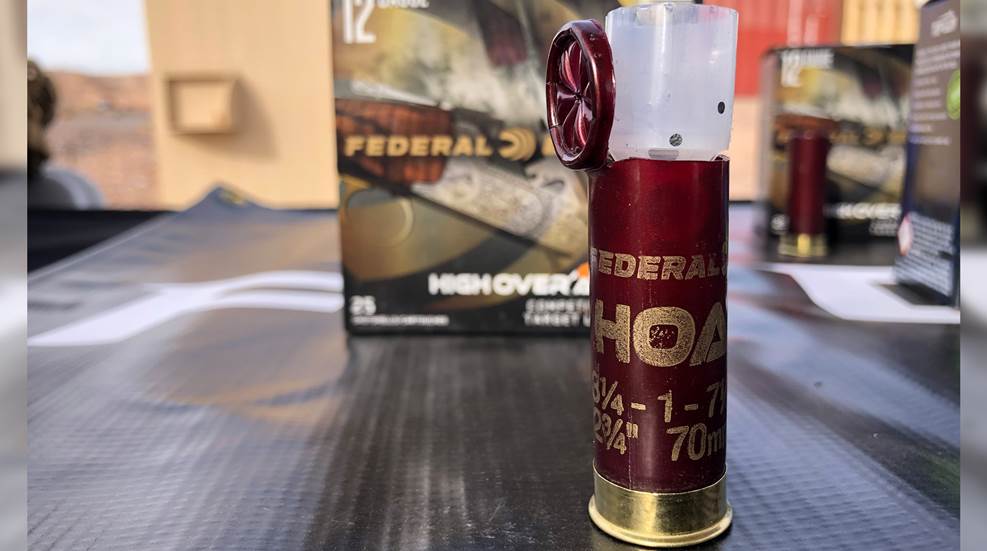 ---
Crimson Trace HRO Sight
After releasing a slew of new red- and green-dot reflex sights last year, Crimson Trace has firmly planted its flag in the marketplace for all things optics. While there are plenty of reflex optic options to suit the demanding tastes of competitive shooters, the new extra-large Heavy Reflex Optic (HRO) stood out to me with its gigantic view window. Rugged enough for use with a machine gun, this sealed optic can stand up to the abuse that comes from competing at a match, especially multi-gun and action shooting. In addition to a two-MOA red dot, the HRO has a CT Motion sensor for quick activation when needed. The HRO will be available in the spring. MSRP: $479.99, crimsontrace.com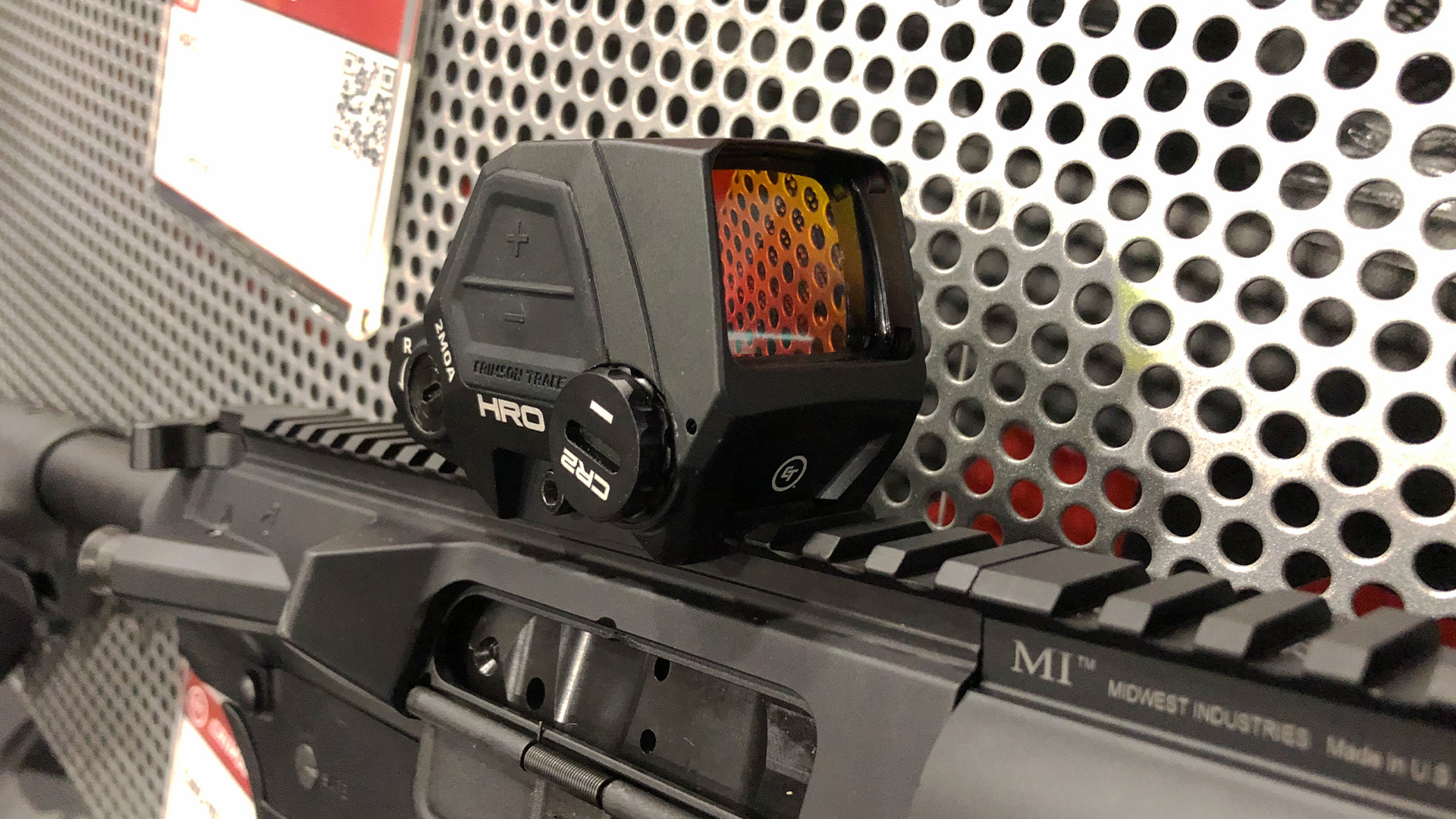 ---
Magpul DAKA Single Pistol Case
The streamlined design of the DAKA Single Pistol Case makes it a prime candidate for use inside larger hard cases, during vehicle transport or for storage inside gun safes. An internal protective EVA foam liner protects its contents against damage. As the name implies, the case is constructed of Magpul's DAKA material, along with a water-resistant YKK zipper, 550-paracord zipper pull and a pull-tab that doubles as a carabiner passthrough. In addition, the RF welded construction creates permanent, impenetrable seals. MSRP: $39.95, magpul.com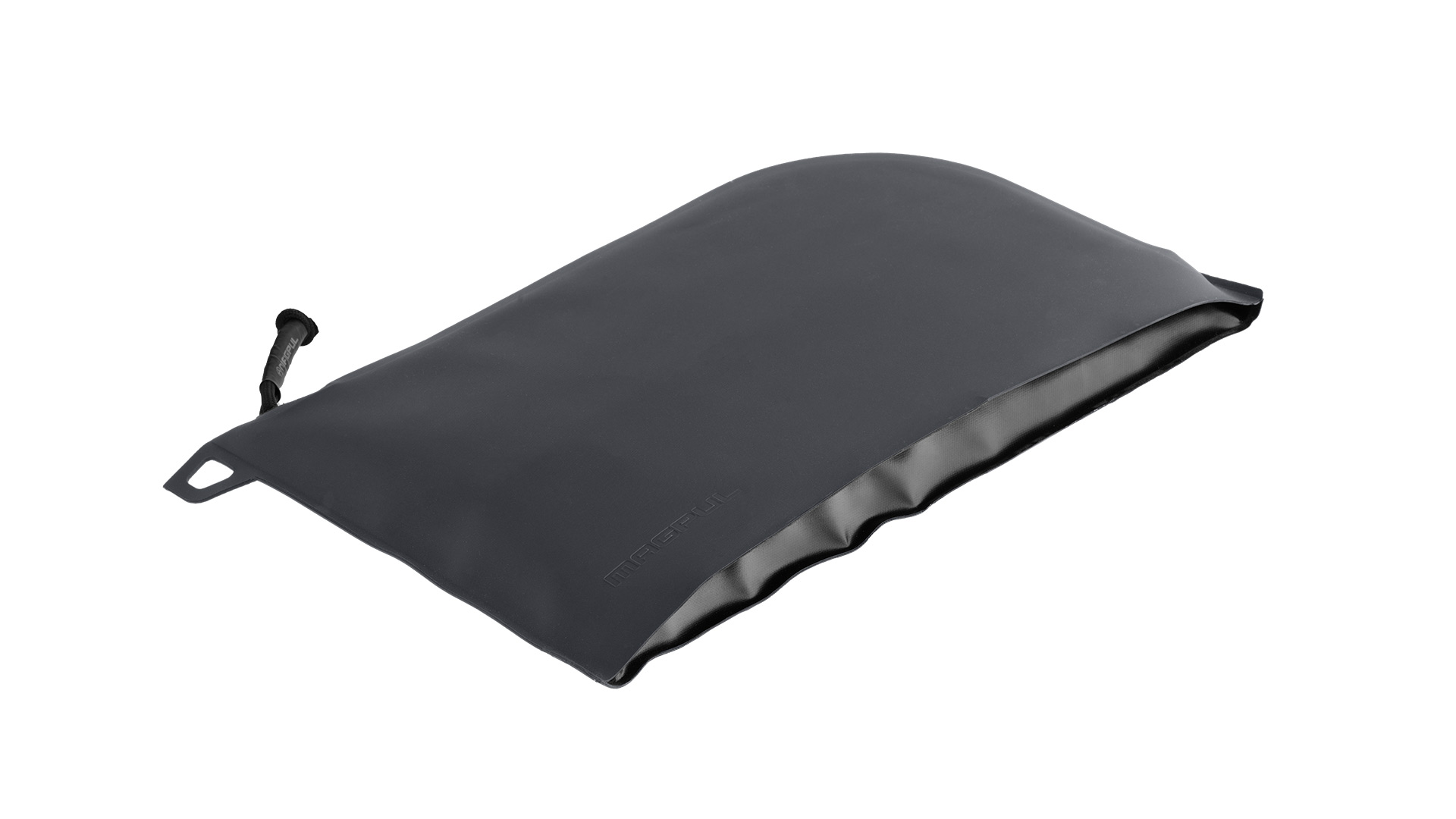 ---
2022 Range Day
Industry Day at the Range is the best part of SHOT Show for writers, where we get the first half of the day to ourselves with manufacturers, and to actually test their products. It's always fun to shoot up someone else's ammo, and a free meal ticket for lunch from one of a half-dozen food trucks (thank you North Star Arms and Profense) is the icing on the cake. Still, it is a working day after all, the task being to present readers with what's new, so here is one writer's take on the most interesting products found at SHOT Show 2022's Industry Day at the Range. —A.M.
Diamondback Sidekick
The Sidekick, a name taken from the H&R Model 929, looks like a single-action revolver in the lines of Colt's venerable SAA, but is actually both single- and double-action. The nine-shot .22 LR cylinder swings out and dumps empties with an ejector like a Smith & Wesson and, like a Ruger Single Six, a second cylinder accepts .22 Mag. cartridges. Diamondback America also achieved some cost savings making the frame of zinc with a Cerakote finish and in grooving the top strap to serve as a rear sight. If you don't like the polymer grips, wood ones are available. MSRP: $320, diamondbackamerica.com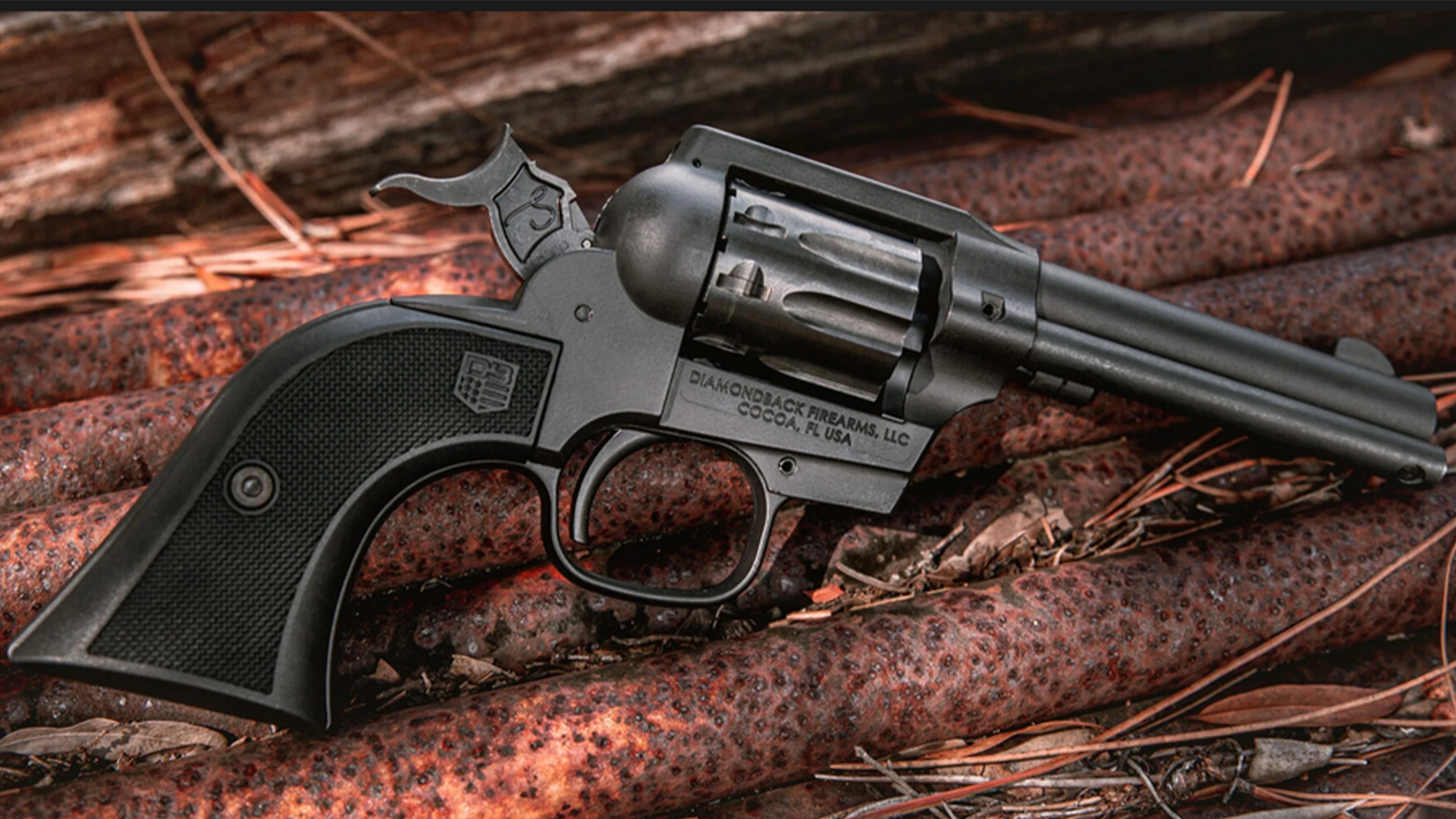 ---
Huskemaw 5-20X 50 mm Optic
The long-range game, both in competition and in hunting, has become increasingly complex, and few shooters seem aware how heavily they depend on their digital assistants. Huskemaw Optics is out to simplify long-range shooting—send the company your data and you'll receive an elevation turret based on your specifics. Hitting a steel target at long range with an unfamiliar rig is always gratifying, which I did shooting a 6.5 PRC bolt gun mounted with a Huskemaw 5-20X 50 mm Tactical Hunter scope. The Tactical Hunter includes a 34 mm tube, and all Huskemaw scopes utilize the same German F2 Schott glass found in much more expensive brand scopes. MSRP: $2,299, huskemawoptics.com
---
Federal's .30 Super Carry
Political, social and pandemic events of the past three years prompted an unprecedented run on everything self-defense, especially handguns. The newest major development in self-defense handgunnery is a new cartridge from Federal, the .30 Super Carry. At Range Day, I fired a magazine of .30 Super Carry in a Smith & Wesson M&P 30 Shield EZ, then immediately fired a magazine of ammunition in a 9 mm Shield. Differences in recoil of the two cartridges in identical guns was indistinguishable to me; bright sunlight made muzzle flash impossible to judge. MSRP: $31.99 to $36.99, federalpremium.com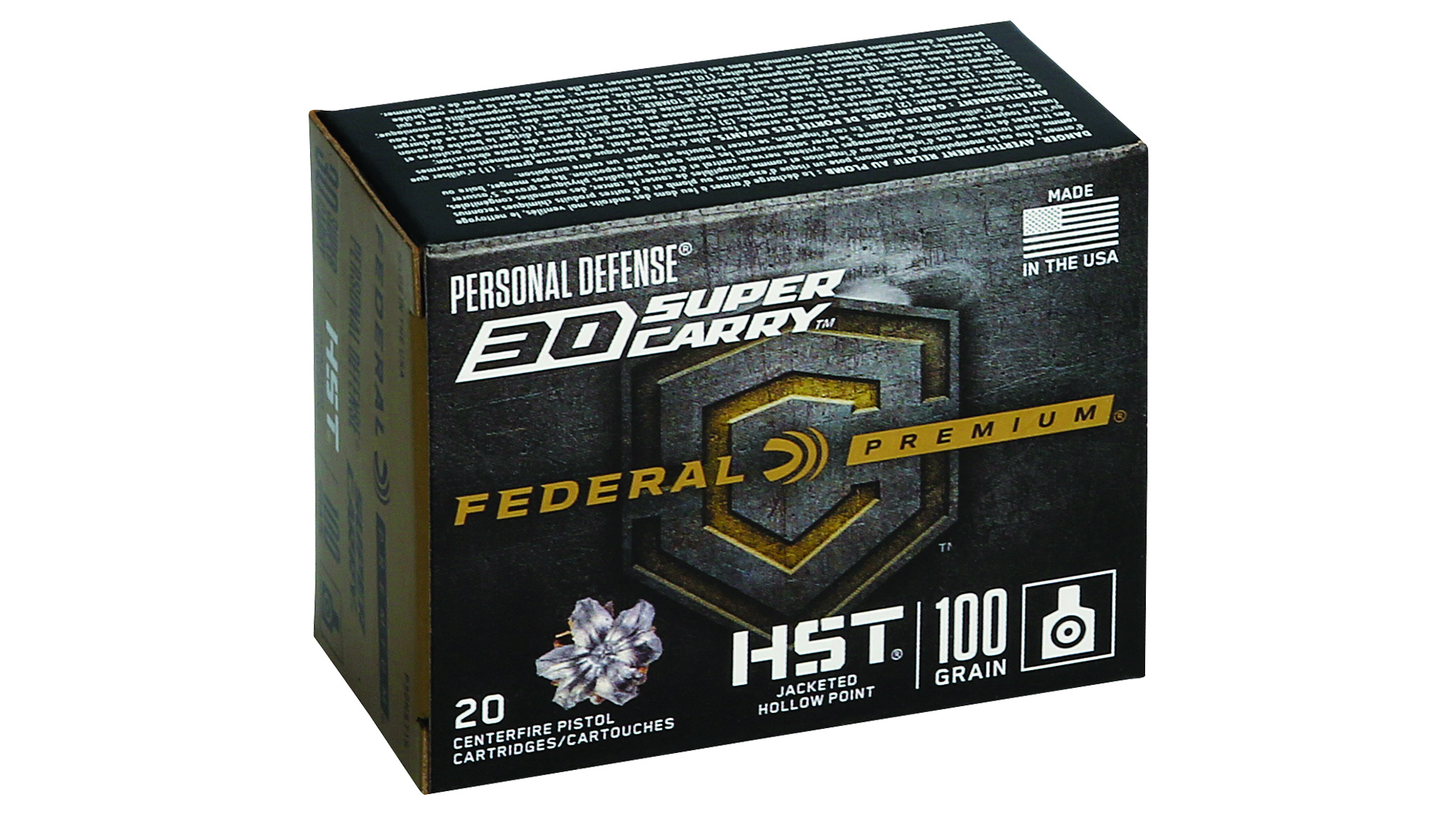 ---
2022 Show Floor
This year started out with a bang as we returned to an in-person SHOT Show. While I appreciate all of the efforts that the industry put forth to at least "go virtual" in 2021, nothing will ever replace being able to touch and feel fresh new products as the public gets to see them for the first time. For the first time ever, I made it through every aisle of all three showroom floors, finding some amazing products that everyone should check out before the ground thaws. Here are my top picks from SHOT Show 2022. —F.M.
Bergara Premier MgLite
Putting forth its best efforts, Bergara has delivered a six-and-a-half-pound rifle that is built with a magnesium chassis. This material is lighter than aluminum and can even be used as a fire starter if you make a wrong turn in the woods (nobody recommends that though). The MgLite also includes Bergara's CURE barrel that is built from both carbon fiber and a weave of stainless-steel strands, which together pull away heat like no other barrels of this construction can. MSRP: $2,999 to $3,049, bergara.online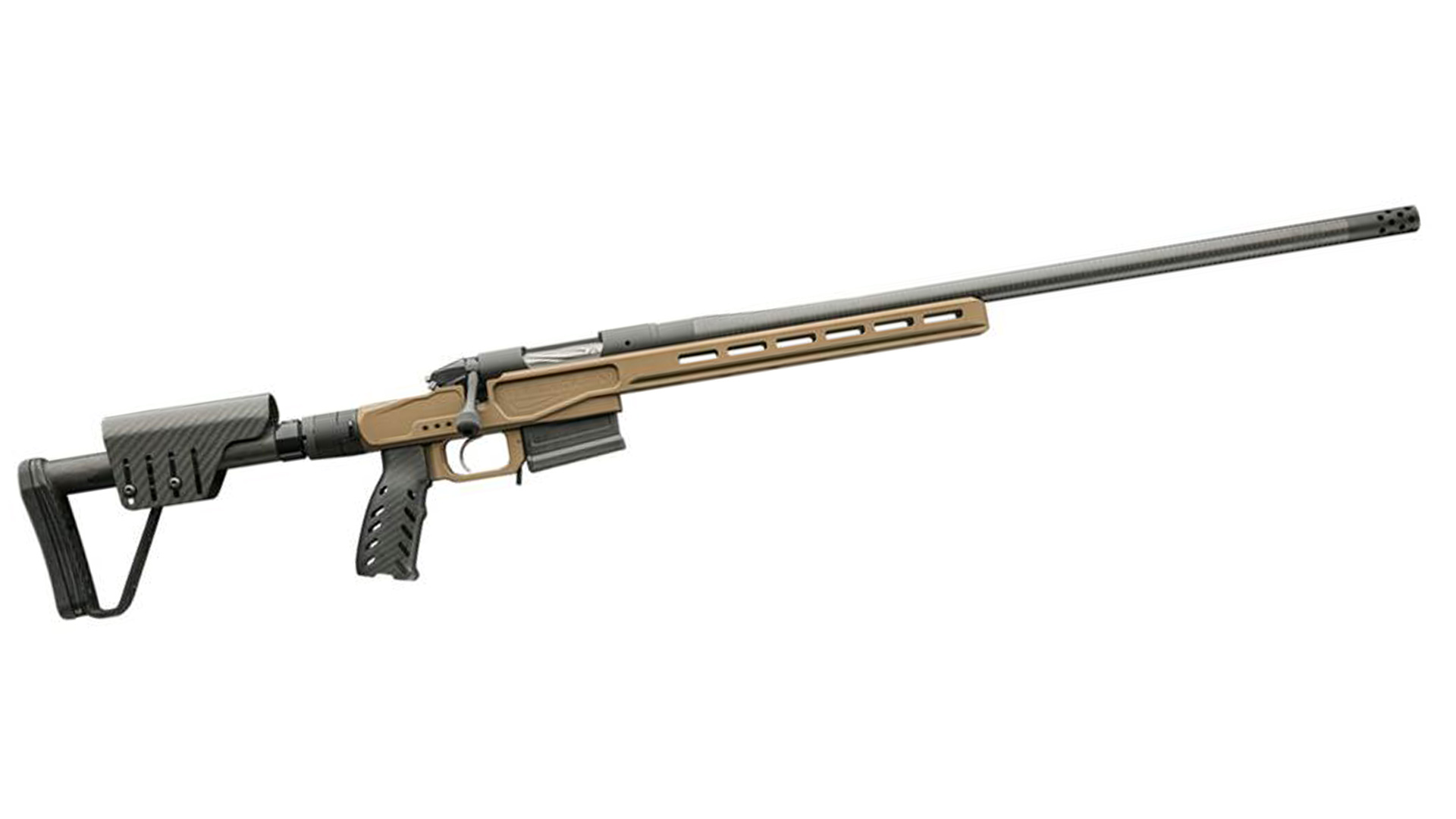 ---
Savage Renegauge Competition
Built around the concept of recoil management, which first implied long hunts and gentle training, when you kit the Savage Renegauge out with a nine-round magazine, oversized controls and an enlarged loading port, it becomes an absolute hammer for 3-gun competition. A fast-cycling shotgun, it can be tailored to fit nearly any competitor with its fully adjustable stock. Additionally, the Renegauge Competition runs the same D.R.I.V. gas system that made the platform famous. MSRP: $2,089, savagearms.com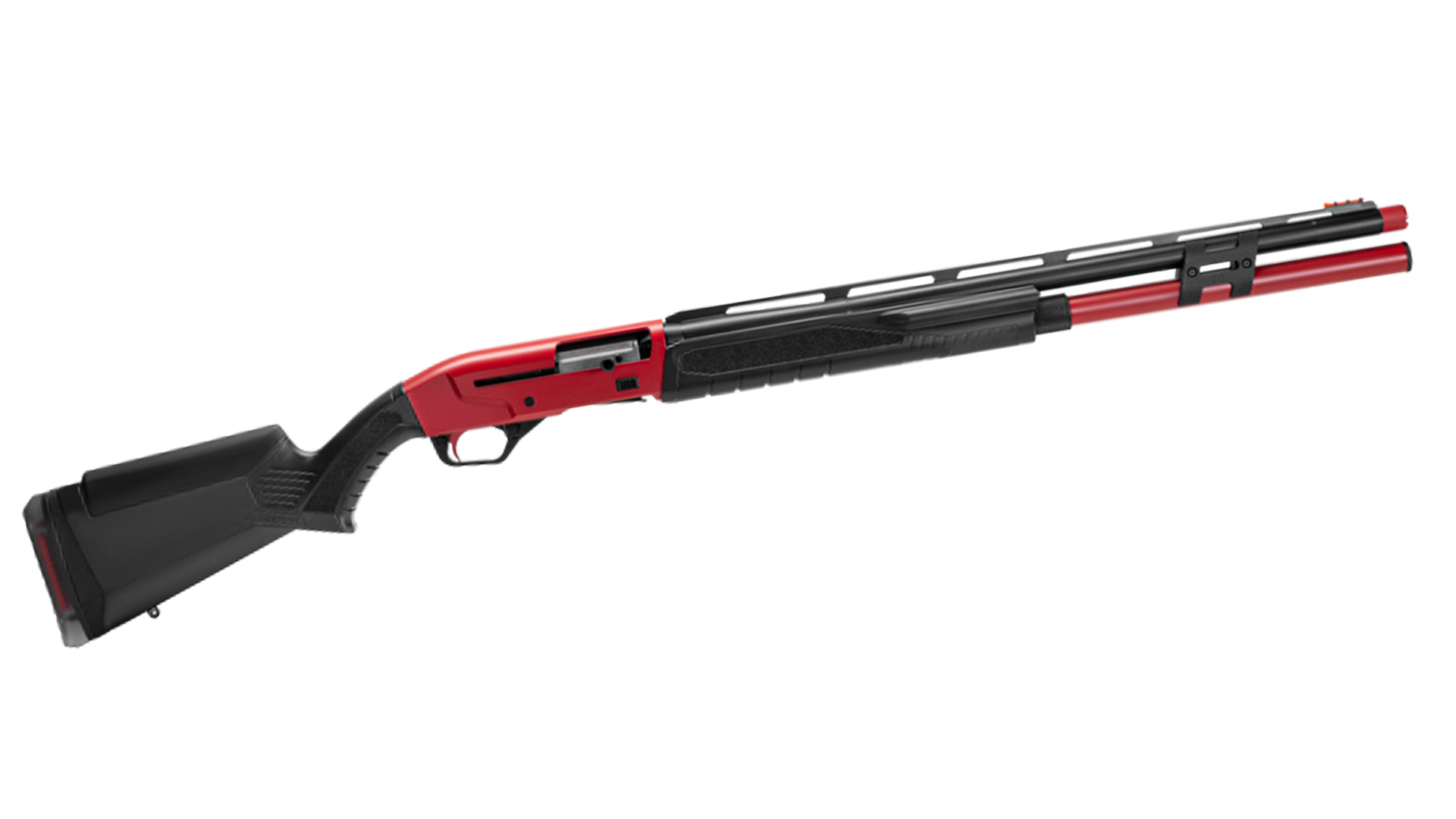 ---
Taurus TX22 Steel Challenge Ready
The TX22 has been making waves since it was introduced in 2019 in a defensive-trainer configuration. As the platform progressed we started to see models that could accept an optic, and for 2022 Taurus releases a model that is built purely to dominate Steel Challenge. The SCR (or Steel Challenge Ready) is based on the optics-ready incarnation of the TX22, adding a Tandemkross Extractor that handles the tens of thousands of rounds competitive shooters will run through their guns, plus a beefy compensator. MSRP: $589.32, taurususa.com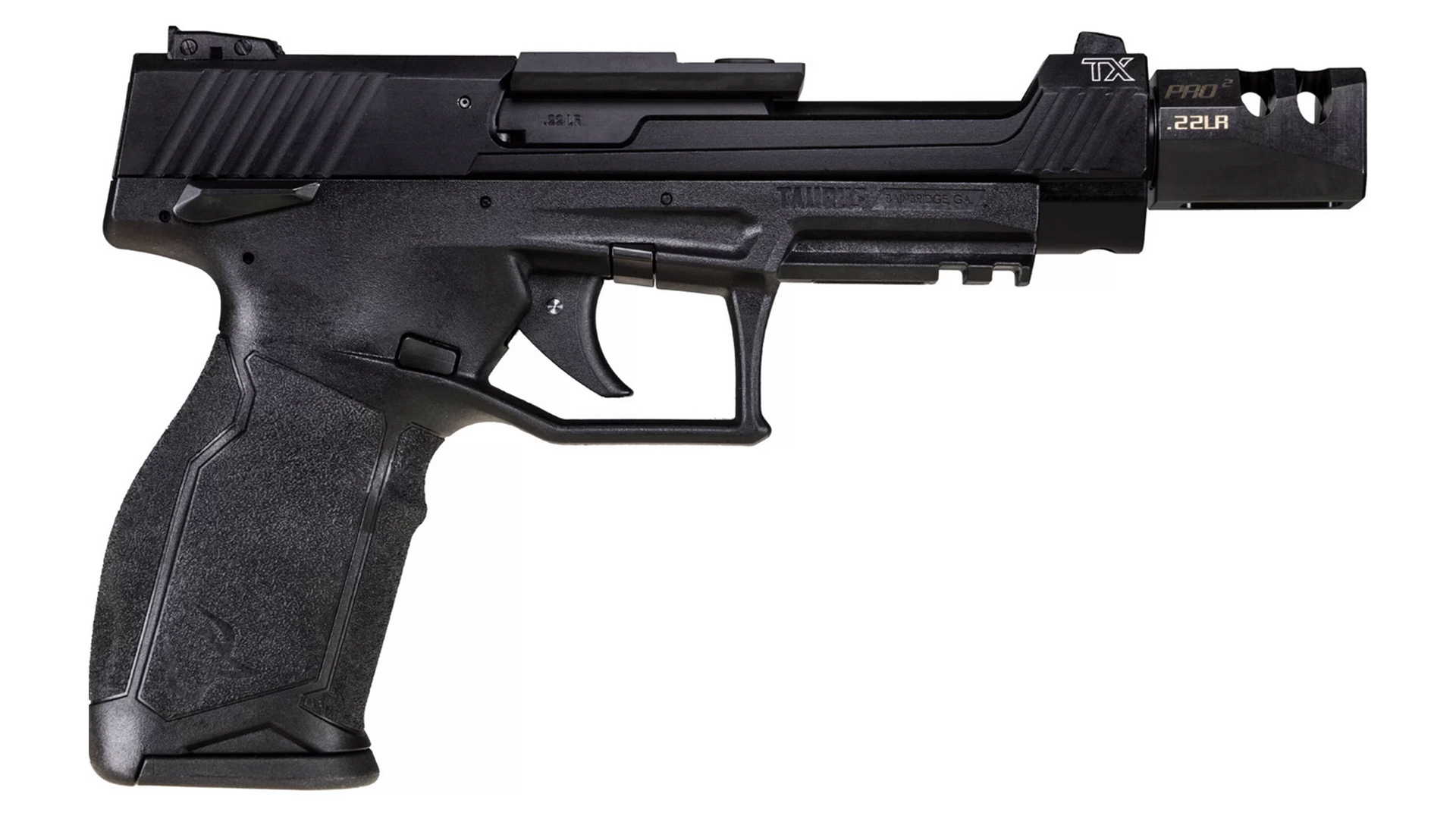 ---
Kestrel KST1000 Shot Timer
One of the most common complaints about shot timers is they don't register quiet gunshots, particularly when a suppressor is being used. Best known for its weather meters, Kestrel Ballistics secured the help of 19-time Bianchi Cup Champion and 2021 PRS Production Champion Doug Koenig to build a shot timer that can pick up not only suppressed shots, but dry-fire "clicks" as well. Aside from being extremely sensitive, the KST1000 is extraordinarily loud (sort of like my wife), and can even be heard while wearing muffs and plugs. MSRP: $299, kestrelballistics.com