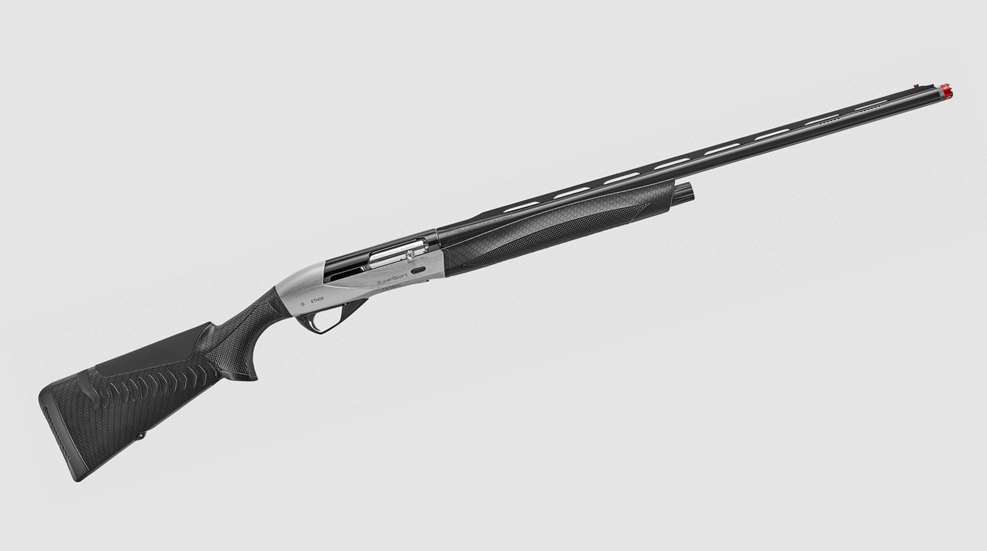 With the rifle and pistol ammunition shortage raging on, we can expect to see a rise in shotgun shooting this year. But it shouldn't take an ammo shortage to convince folks into picking up a scattergun, as few things are more satisfying than breaking clay targets. If smashing clays isn't quite your game, smacking steel in 3-gun while perfecting your quad load is a terrific way to spend an afternoon. While they were busy cranking out defensive shotguns last year, some manufacturers developed interesting new sporting pieces. Here are some of my favorite new competition shotguns for 2021.
Benelli Ethos SuperSport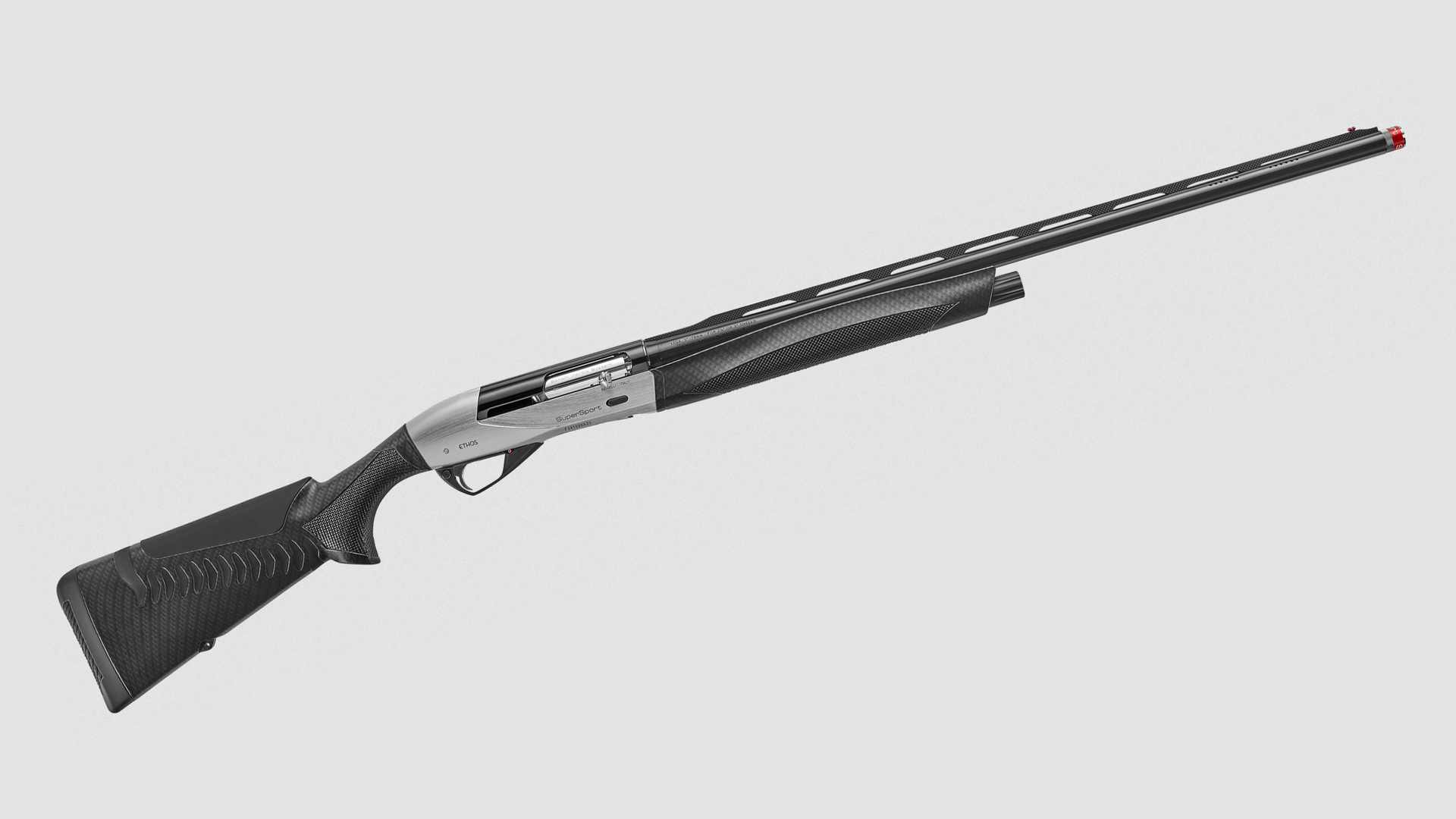 There is "Benelli-style" and then there is Benelli. A glance at the Ethos SuperSport ($2,299) illuminates this statement brilliantly. A nickel-plated receiver and carbon-fiber stock and fore-end yield a stylish product that will also hold up well in wet conditions. But make no mistake, this is not a duck gun. The SuperSport is designed to crush the completion on any clays course. Fitted with both a mid-barrel bead and a red fiber-optic front sight, this shotgun nearly self-aligns with whatever it is pointed at. The classic Benelli semi-automatic, inertia-driven system, coupled with a ported barrel, mitigates recoil and muzzle rise allowing you to get on your next target as quickly as possible. Plus, a set of five extended Crio chokes are included, allowing for a toolless adaption of pattern on demand.
Browning Maxus II Sporting Carbon Fiber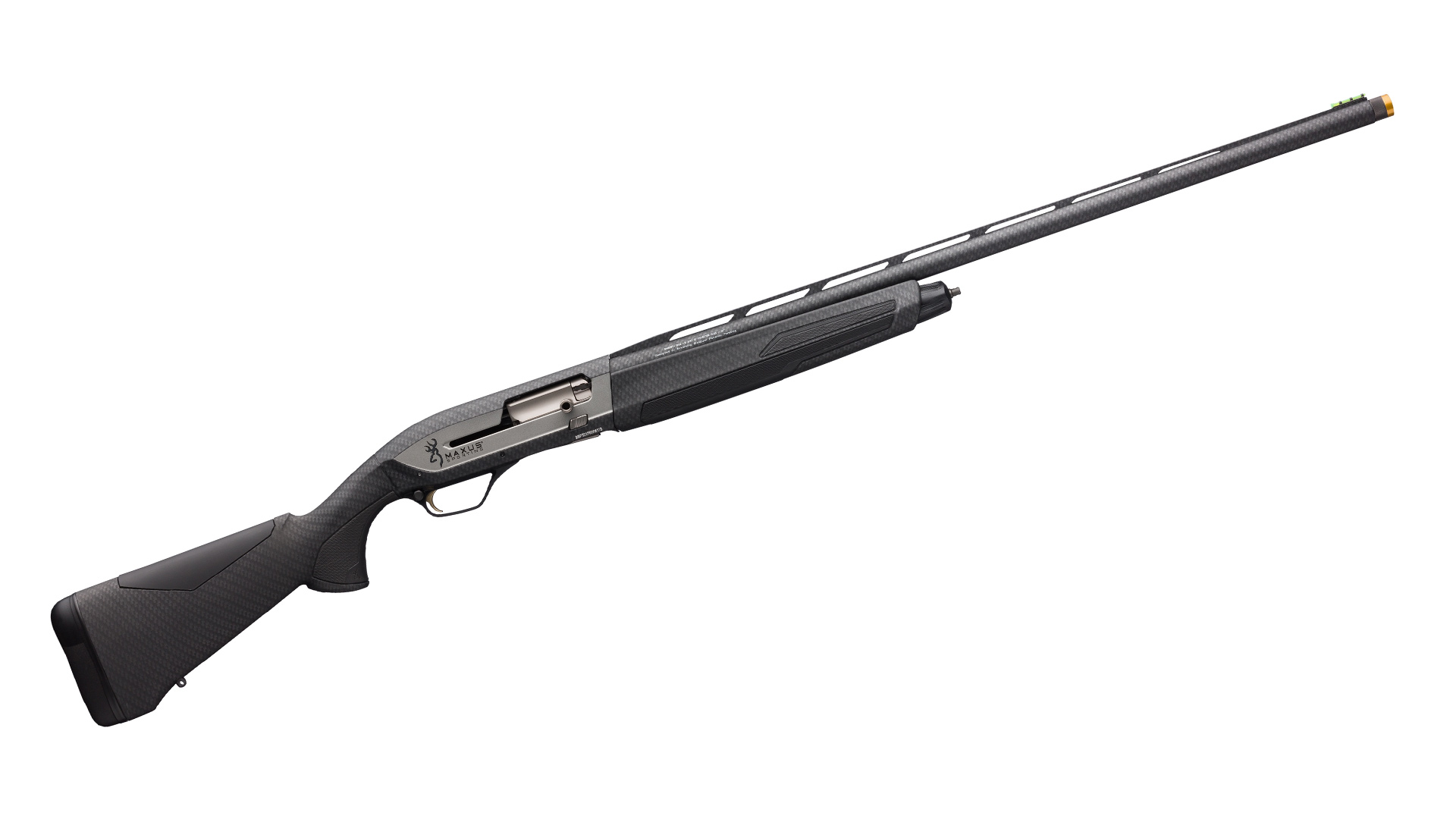 Flying high off of the success of the Maxus, Browning has introduced the Maxus II series. This semi-automatic, gas-operated series of shotguns boasts improved ergonomics as well as a few new additions to the lineup. The Maxus II Sporting Carbon Fiber ($1,860) checks all of the boxes for a clays gun and the Browning name ensures reliability for generations to come. Features include a reduced silhouette that allows for a more instinctual pointing and faster swing, making this a contender on not only a sporting-clays course but the skeet field as well. This Maxus II comes with both a front fiber-optic sight and an ivory mid barrel sight to get you on target as quickly as possible. Three extended Invector-Plus chokes are included to adjust your pattern as needed without the need to carry a choke wrench. The SoftFlex cheek piece and Inflex recoil pad keep things cozy for a 100-round course, but after you finish you just may decide to loop around for another hundred.
Mossberg 940 JM Pro 5-Shot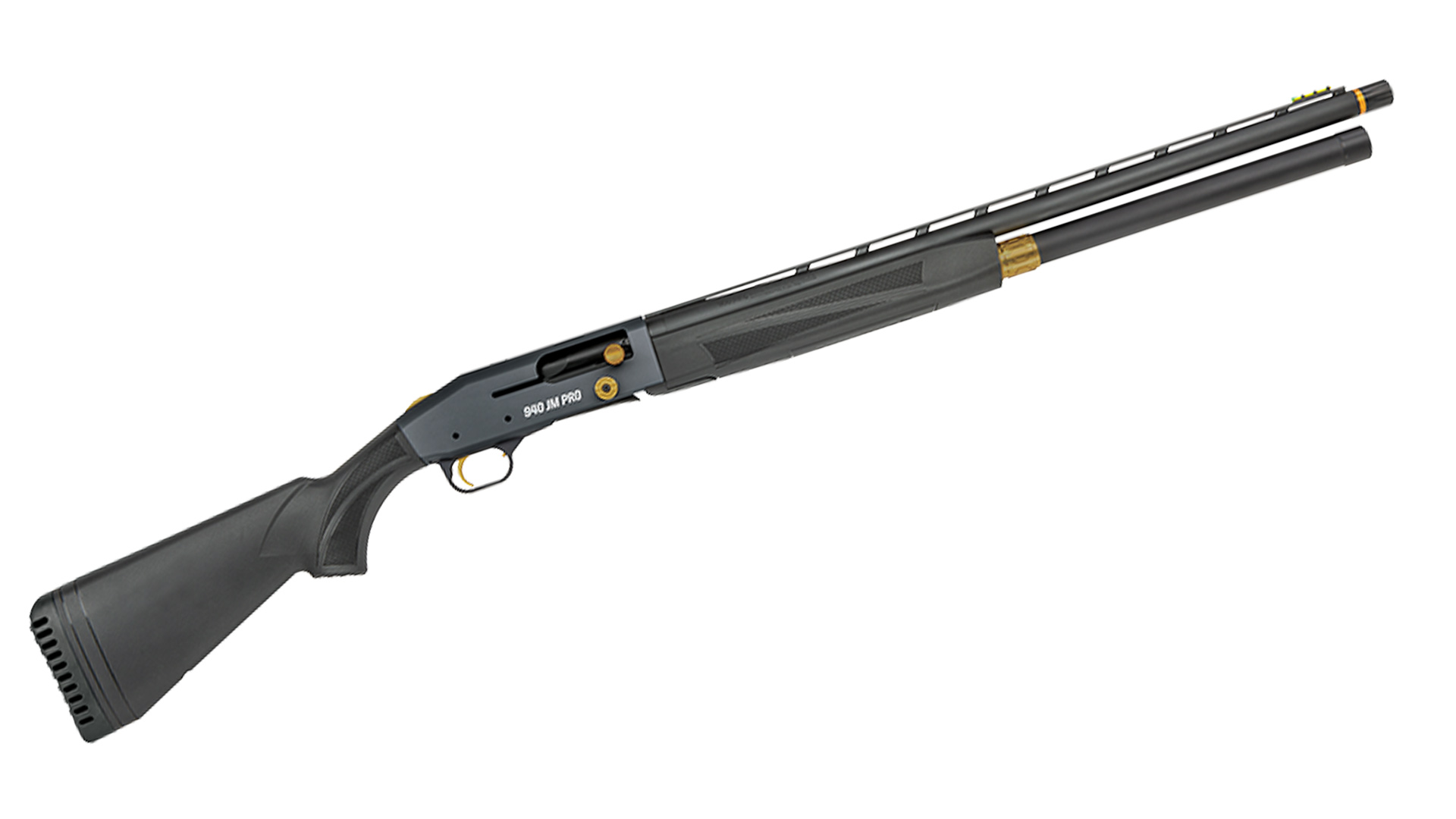 If a gun is built with the input of champion shooter Jerry Miculek, it's intended to put a lot of lead downrange in short order. Unfortunately all of that freedom isn't tolerated in every state, so for 2021 Mossberg created the 5-shot version of the 940 JM Pro ($1,078). Now, shooters in restricted states can enjoy the fast-cycling shotgun that Miculek himself uses. Although it'll take longer to reach it, the 5-shot version of the 940 JM Pro uses the same semi-automatic gas system as the full-capacity version that can take up to 1,500 rounds between cleanings. The flared and beveled loading port is designed to assist quad loading without wrecking your fingers, and is accented with an orange-anodized follower to help ensure it isn't loaded when it shouldn't be—possibly costing you a match.
Mossberg Gold Reserve Super Sport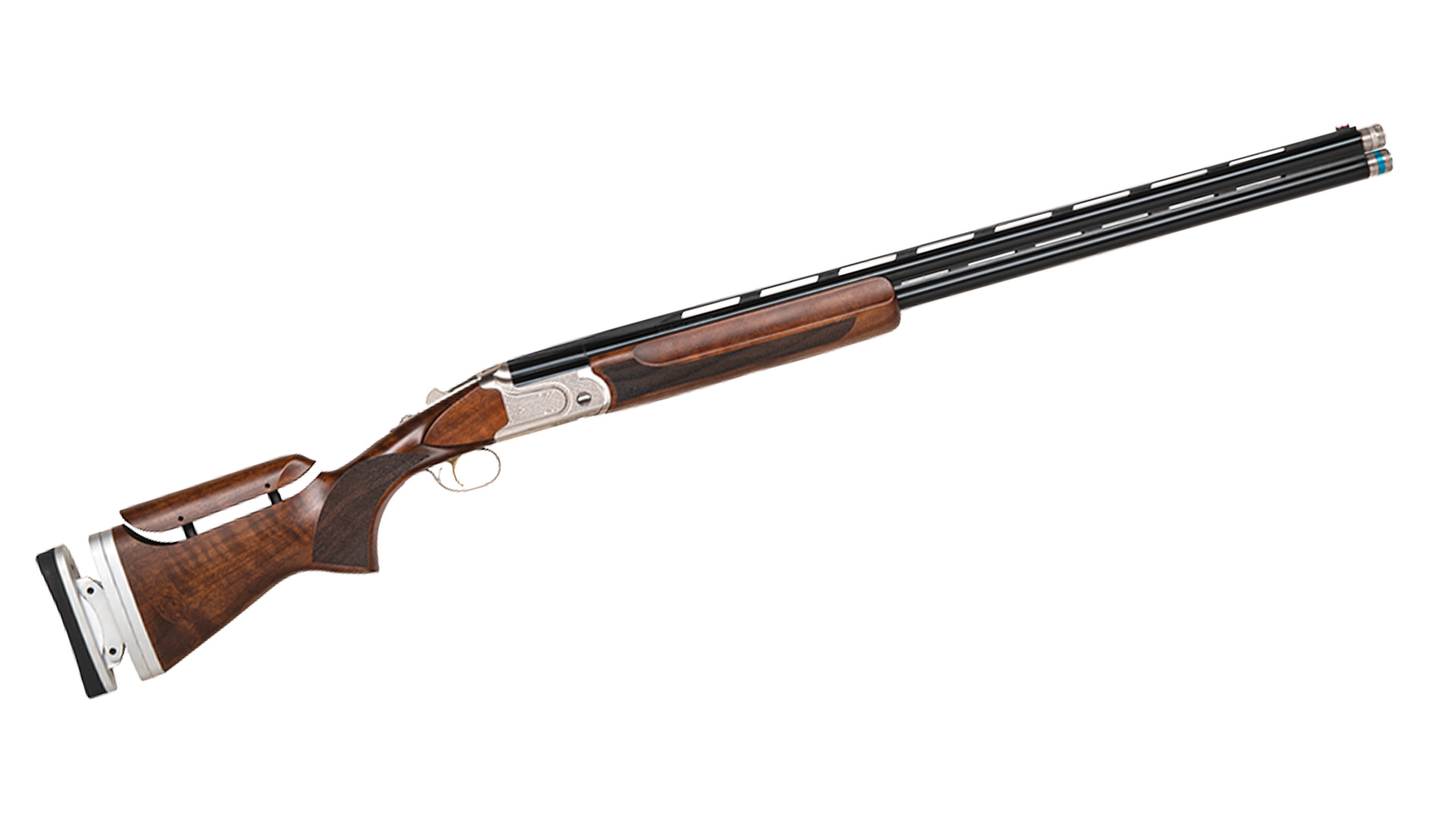 Realistically, Mossberg could have sat out this year and just concentrated on pumping out as many Model 500s and Maverick 88s as they can. Instead, the company launched an entirely new line for 2021, the break-action Reserve series. The Mossberg Gold Reserve Super Sport ($1,221) is something that you would never dream of bringing to a 3-gun event. Not because it only holds two rounds, but because it is far too beautiful to toss in a dump barrel. Gorgeous black walnut furniture houses a highly polished and decorated receiver, as well as a 30-inch vent-ribbed barrel and fiber-optic sight. Dual ejectors get your empty shells out of the way in a hurry, so you can reload for your next two clays or that flock of slowly approaching birds in the distance. Finally, the stock is adjustable for length-of-pull, comb height and cast to ensure that your eye is exactly where it needs to be to make targets into orange dust or pink mist.
SAR USA Vertu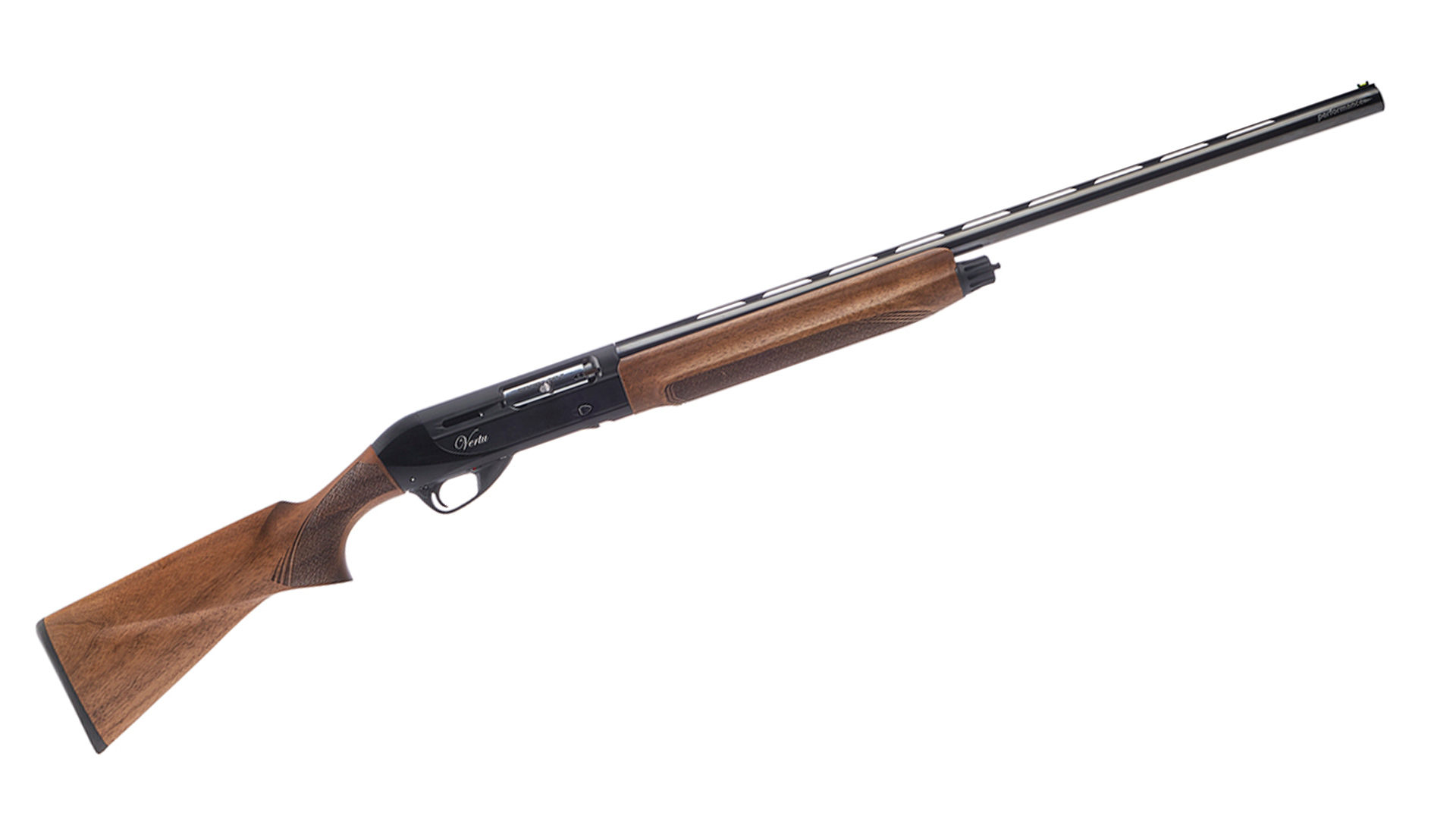 If you typically poo-poo Turkish firearms, shooting the Sarsilmaz Vertu ($889) may just change your mind. This 5+1 semi-automatic 12-gauge features either a 26- or 28-inch barrel mated to a hybrid-receiver that is made from steel and aluminum alloys. Turkish walnut completes the package, offering the shooter a fine-looking shotgun that fits well. The Vertu's Benelli-style, inertia-driven system keeps the gun running with little regard to round count and routine maintenance. This feed system stays cleaner and runs cooler than a gas-operated shotgun, making it perfect for shooting a few rounds of sporting clays in a single afternoon.
---
Read more: 
Top USPSA Production Handguns In 2020