The ammunition to test the BUL Armory UR Open gun (read the review) was sourced from two companies—Eley and Everglades Ammunition—loaded to 9mm major power factor specifications. Here we share data regarding loads from both companies.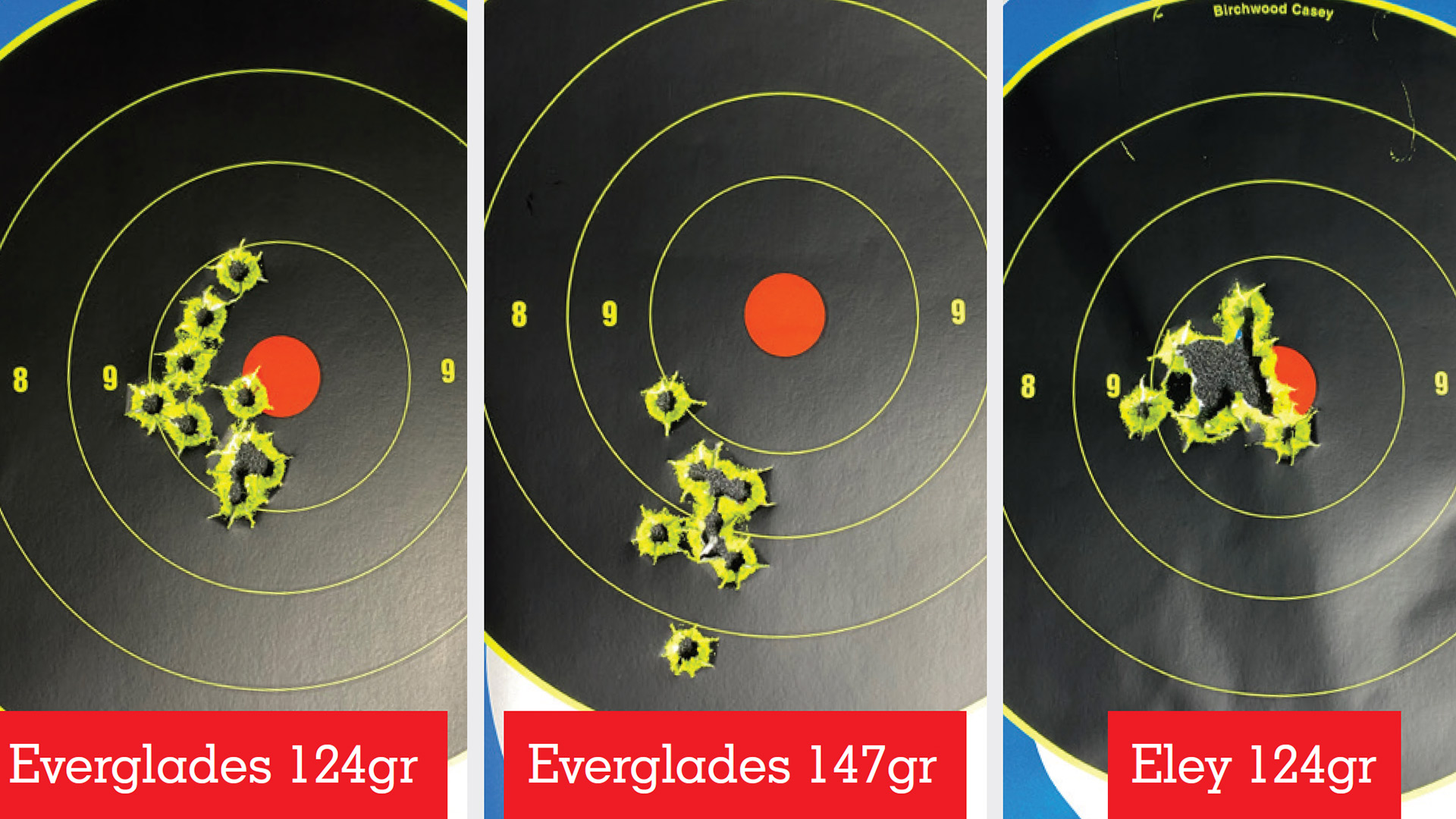 Eley
Eley is not new to ammunition manufacturing, having been established in 1828 by William and Charles Eley. The company has garnered many Olympic and International wins with its rimfire and shotgun ammo. In 2012 the company expanded operations from its state-of-the-art facilities in England and opened a facility in Winters, TX. Late in 2019, Eley launched its .38 Super Comp line of competition ammunition aimed at the action pistol market. And, Eley started work on 9mm major ammo as well.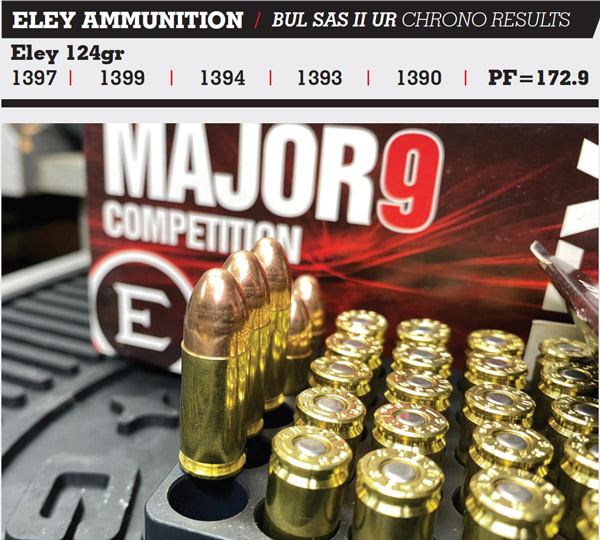 After meeting with the Eley team during SHOT Show, we arranged to test the new 9mm major loaded ammunition. When your company is known for producing some of the most accurate rimfire ammunition on the planet, you are going to spend a lot of time ensuring the centerfire handgun ammo is going to live up to that reputation as well. Loaded with 124-grain FMJ bullets at 1.160 OAL, this ammunition ran perfectly through the BUL Open gun.
As you can see, the feet per second is very consistent and the 10 rounds pulled and measured all came out to 1.160-1.162 OAL. The BUL has no popple holes in the barrel and just a three-port comp, so the hotter Eley ammo was noticeable. However, the red dot tracked perfectly with each shot with the factory recoil spring, and ran without any issue in the gun with both the factory and MBX magazines.
Everglades Ammo
Stephen and David Bender started Everglades Ammo in their garage in 2009 to keep themselves and their friends shooting, and the initial response to the webstore was outstanding. They knew that there was a market for competitively priced reloading products. Thus, they source reloading components with an eye for consistent quality and strive for top quality components at a great price.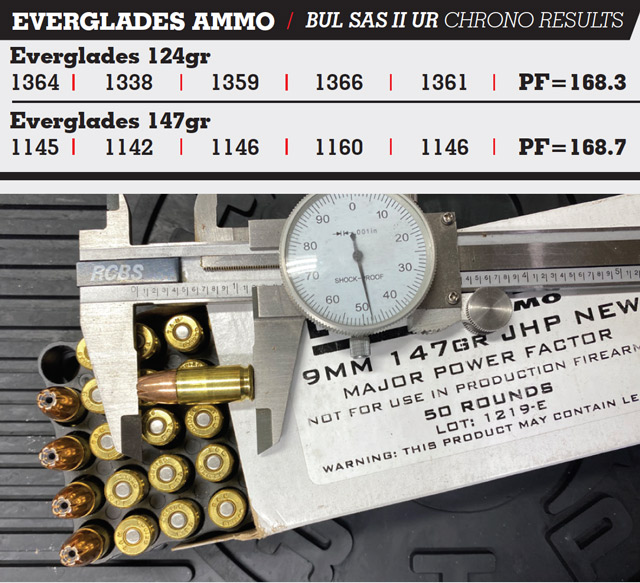 Based in Naples, FL, the company mission is, "To provide high quality ammunition and components to the local market and through mail order." With a website listing loaded ammunition, brass, bullets, powders and primers as well as equipment and accessories, reloaders and competitors looking for top quality ammo can enjoy one-stop shopping. We ran both major power factor offerings, the 124-grain JHP and the 147-grain JHP. Both runs were accurate out of the BUL and ran flawlessly in both the factory magazines and the MBX magazines that were used.
We did not change out springs when shooting the gun; the difference between the heavier bullet and lighter was noticeable, but would come down to personal choice. The loaded ammo was very consistent OAL of 1.141 for the 124-grain and 1.147 for the 147-grain ammunition.
While some people like the time spent reloading ammunition, I am not one of them. It is great that there are two new players in the 9mm major ammunition market that are making high quality competition built rounds for use in USPSA events.
Article from the July/August 2020 issue of USPSA's FrontSight magazine.
---
See more:
The Remarkable History Of Eley Tenex