It was only a matter of time before competitive shooting and physical fitness joined forces. A unique blend of endurance, marksmanship and strength, The Tactical Games tests "the skills and readiness of tactical athletes from all backgrounds." A typical Tactical Games stage, or "battle" in the sport's parlance, involves a fair amount of strenuous activity with the shooting. Think running wearing a plate carrier, plus carrying something really heavy, all while on the move to fire at tombstone targets 50 yards away with a rifle and pistol. After building a solid following in the military and law enforcement communities, along with civilians, now there are Tactical Games regionals conducted in Arizona, Iowa, Mississippi, Texas, West Virginia and more states, plus the national championship.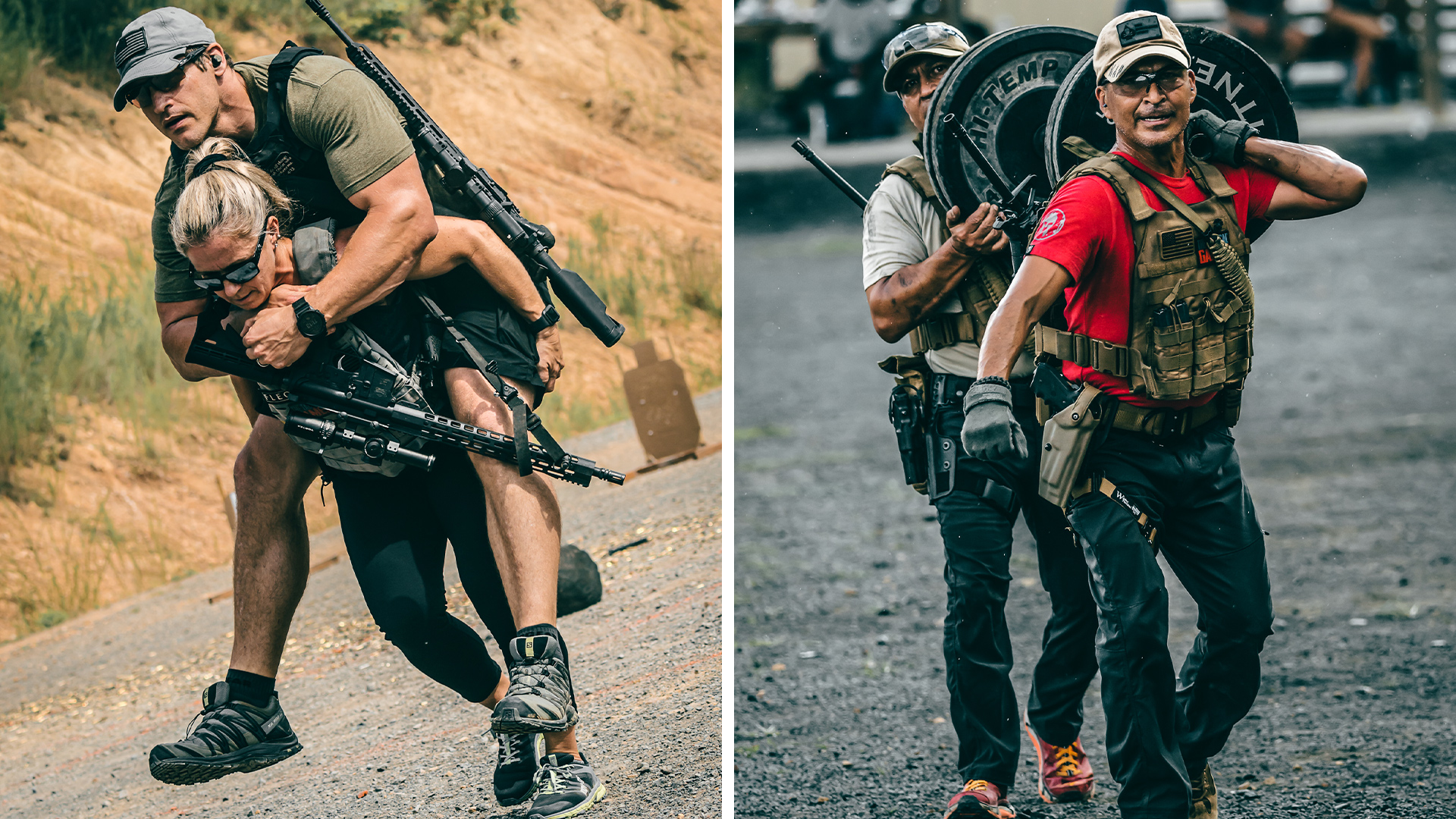 To find out more, I talked to Kirk Holmer, an enthusiastic proponent of the sport who served 22 years active duty in the Army and Utah Army National Guard. When he's not training for the Tactical Games, he works for Black Rifle Coffee Company as a brand partner specialist. Involved since July 2020, by 2021 he won the Tactical Games National Championship in the Master's division. He also holds Distinguished Rifleman and Distinguished Pistol badges and was with the All-Guard International Combat Marksmanship Team. "I learned about the Tactical Games on YouTube during a time when I was competing in different shooting sports and watching videos about them," said Holmer. "KitBadger had published a video about The Tactical Games that I found, and while it seemed kind of crazy, it was interesting and grabbed my attention. I had to check it out."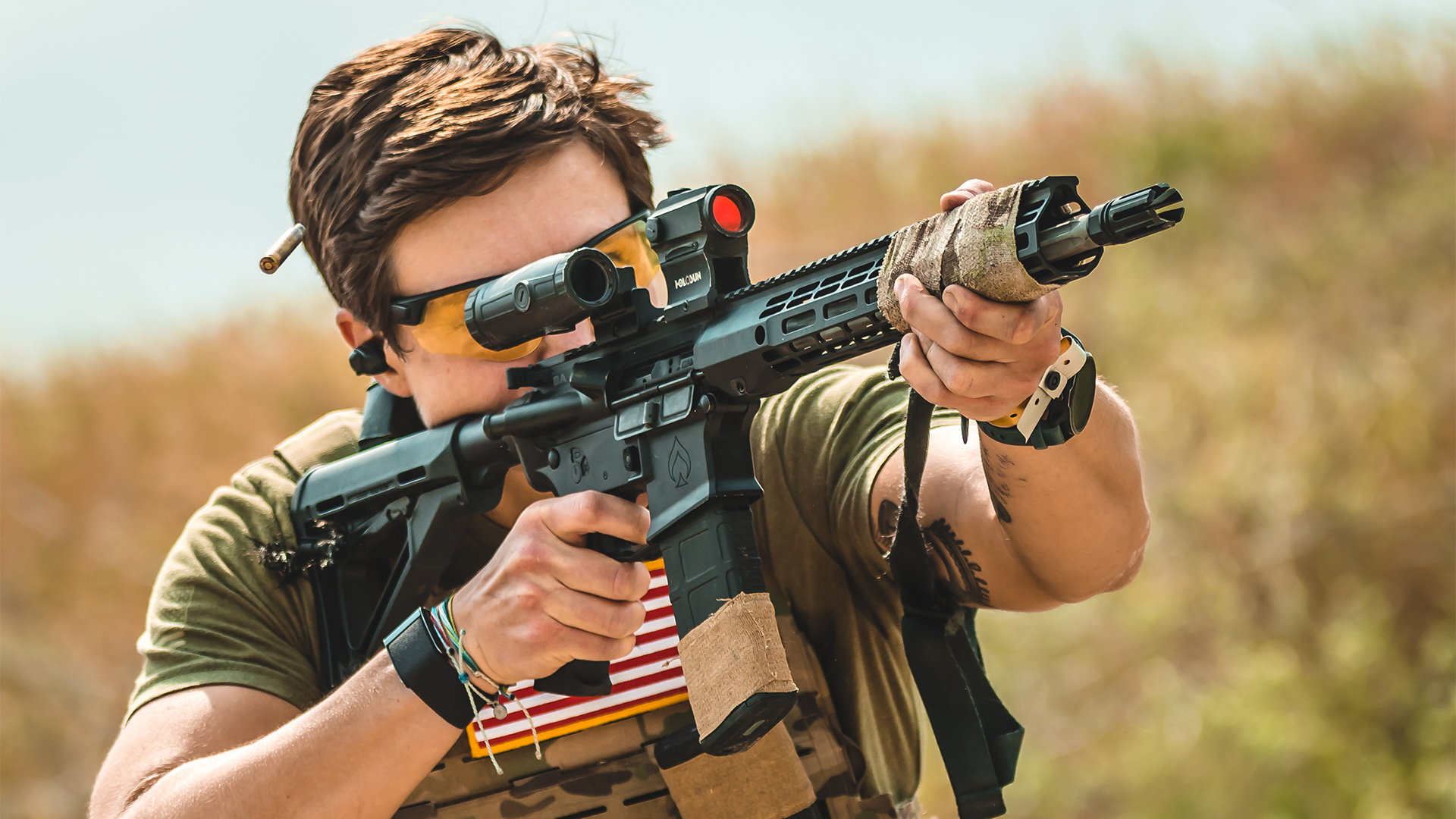 TACTICAL GAMES OVERVIEW
The genesis of the Tactical Games is—similar to many great endeavors—some friends getting together to make a fun idea a reality. "The sport started back in 2019. A group of retired and active-duty military guys were talking trash about who was the best at shooting and fitness," explained Holmer. "They decided to prove it, getting together in a farmer's field for what military folks refer to as a 'stress shoot.' Seventeen individuals showed up for that first event. Tim Burke attended that match and recognized that they were on to something. He went on to found the Tactical Games." Not long after it started, the Tactical Games had taken on a life of its own.
Each Tactical Games competition consists of six battles spread over two days, focusing on three components of fitness: endurance, physical strength and stamina. In general, three battles a day, lasting about 12 minutes each, will test all three components.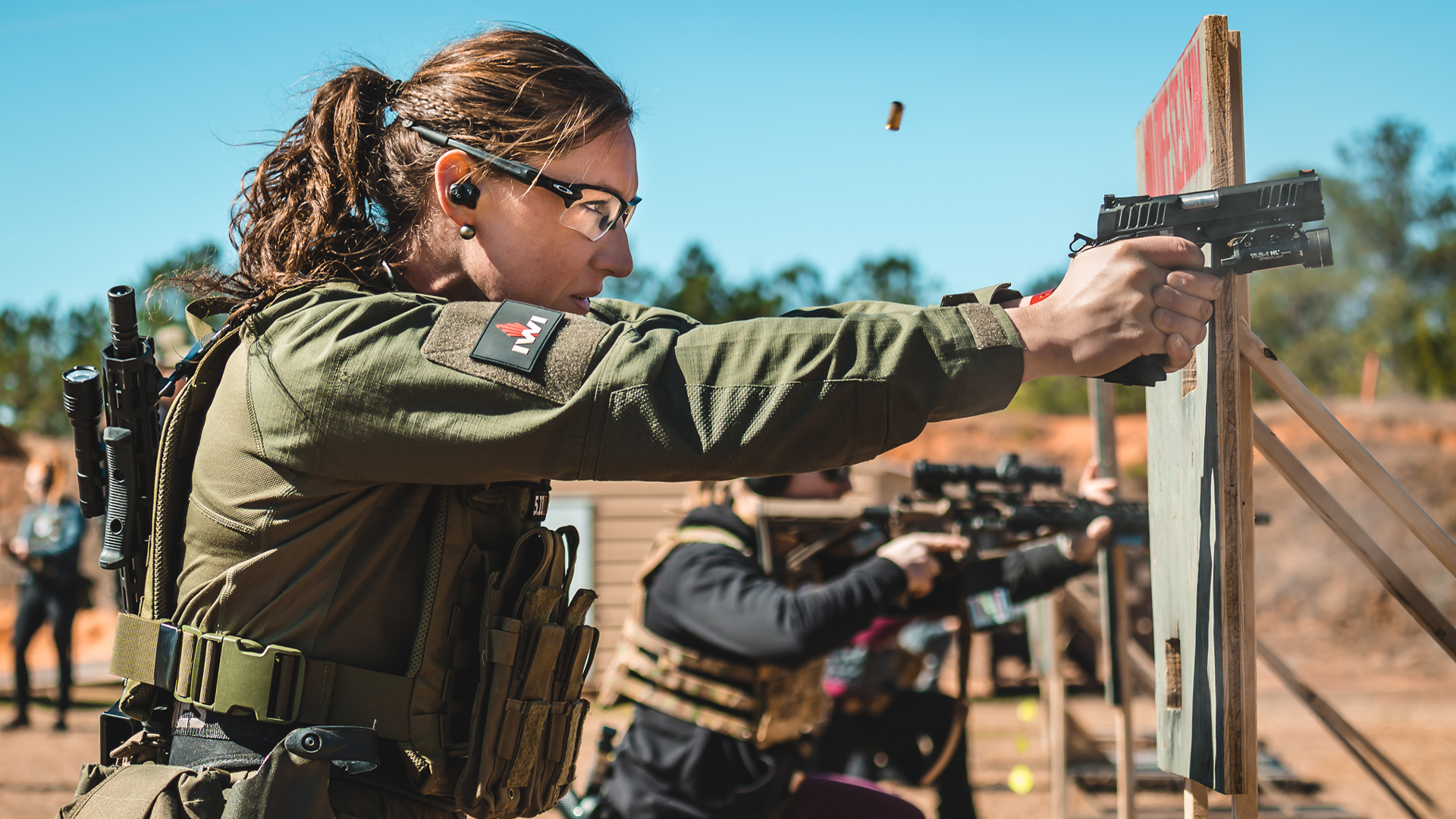 Endurance battles can sometimes take longer, such as a 12-mile ruck lasting more than two hours. Rifle shooting ranges from five to 400 yards, with pistol targets mostly at 10 to 20 yards, sometimes reaching 85 yards. Scoring is mostly time plus penalties. "It's all about balancing the physical fitness and shooting aspects," said Holmer. "So, there is a 10-second penalty for missed shots. In the Tactical Games, if you stink at shooting, but you're good at fitness, you can't beat somebody who is good at both." At the 2021 National Championship, one competitor was dominant physically with great raw times, but faltered on the shooting portions. The winner that year, Brandon Wyckoff, was good physically and also shot really well. That difference is what enabled him to reach the podium.
The physical challenges at early Tactical Games events were derived from military experiences, with tasks such as carrying water cans, ruck marches, running, etc., along with putting a few rounds down range during periods of elevated heart rate. More physical requirements were later added, such as carrying 150-pound sandbags, climbing ropes, obstacle courses and miles-long marches, that really upped the adrenaline and endorphin rush. With a 10-second penalty for missed shots, the ability to shoot well under duress is essential. "It is rare to shoot a clean stage in the Tactical Games," said Holmer.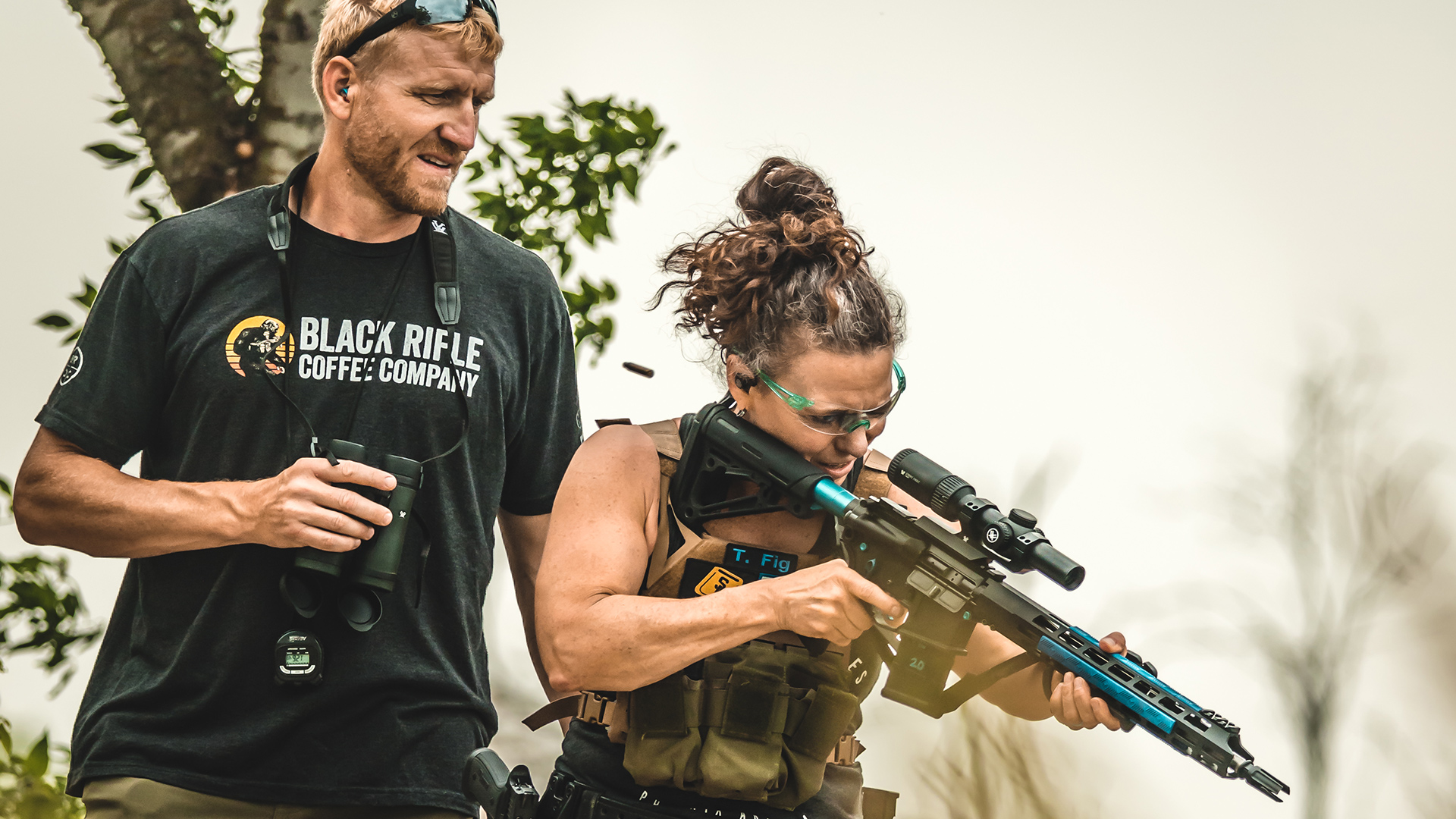 The Tactical Games gun requirements diverge from what many competitive shooters are familiar with. For starters, firearms must be carried on your person for the entirety of the match, which here means slung rifles and holstered pistols. AR-15s and derivatives are popular with Tactical Games competitors, with only .223 Rem., 5.56 mm NATO, .300 Blackout or 7.62x39 mm loads permitted, also no compensators or muzzle brakes. Initially, you only saw red dots on rifles with backup irons, but now scopes are allowed. On the pistol side, there were mostly Glocks, Smith & Wessons, etc., at the beginning, but as the sport started gaining steam, 3-gunners began to notice and competition guns such as Staccatos started showing up at matches. Acceptable pistol calibers are 9 mm, .40 S&W and .45 ACP.
There are also plate carrier weight requirements, 15 pounds for men and 12 pounds for women. Another thing to consider—you have to keep all of your firearms and gear safely retained while doing things like climbing ropes, carrying heavy sandbags or water jugs, and maneuvering around obstacles.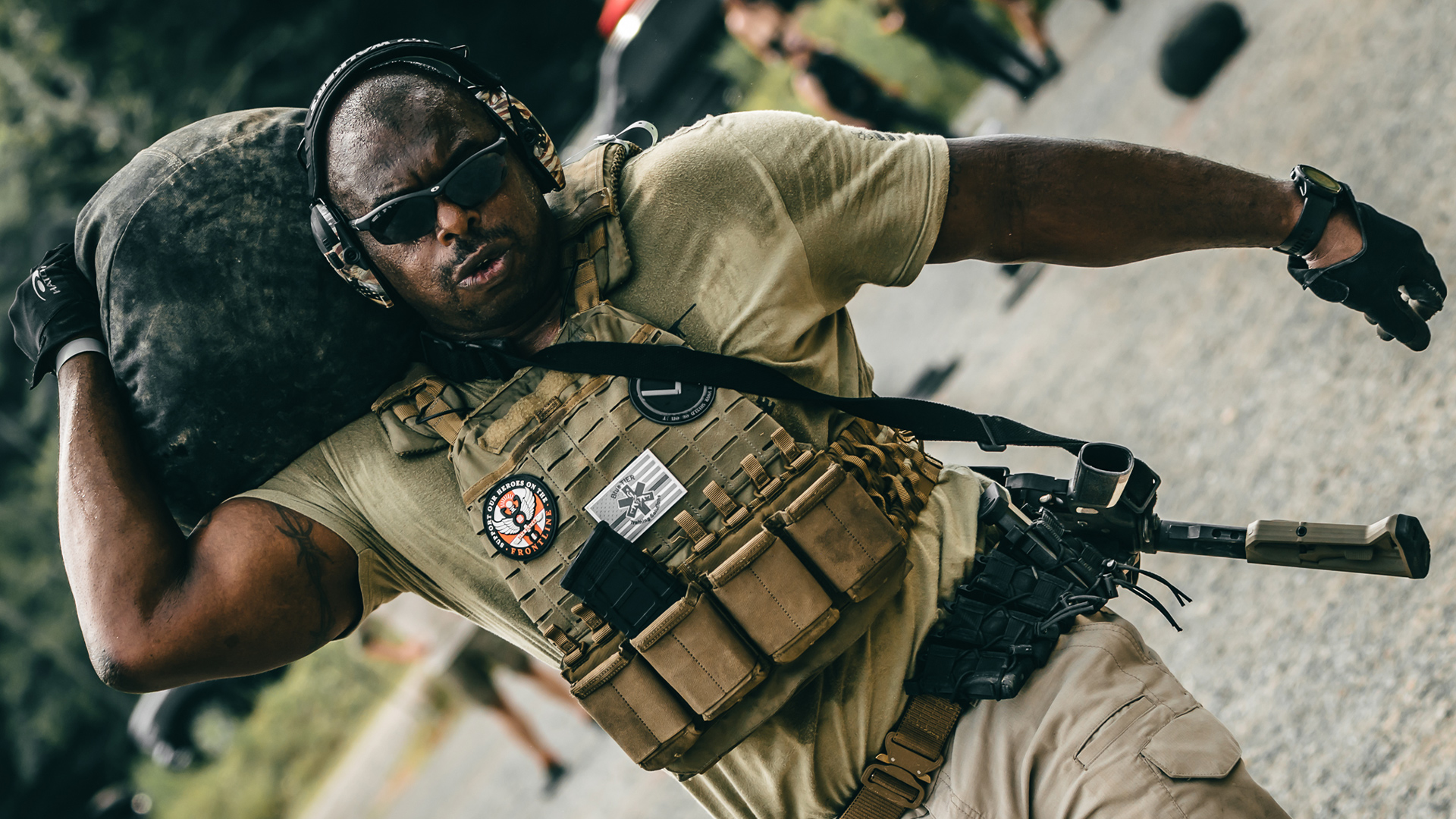 As the sport evolved, divisions were added. Currently, there are nine divisions for men and women. Along with Elite, Master's, Senior and Tactical divisions, there's the Intermediate level for newcomers to the Tactical Games. Over-45 shooters are eligible for the Master's division. Additionally, this year three sniper challenge divisions debuted for testing long-range rifle and pistol marksmanship while under pressure.
The multiple divisions provide a way for anyone to enjoy the Tactical Games, from high-level military competitors and elite law enforcement shooters, to civilian 3-gunners and even newcomers to the shooting sports. "Having people of all walks of life attending Tactical Games competitions creates awesome camaraderie, because everybody is getting their butts kicked and having a great time doing it," said Holmer. "I had significant injuries from my military career with a lot of pain, and the Tactical Games gave me a reason to step up my training and stay in shape. As I got in better shape, my pain became more manageable."
For Intermediate division stages, expect to carry items weighing between 45 and 135 pounds for up to 12 minutes for each battle. Intermediate-division competitors can also opt to perform burpees if a physical task cannot be completed, but it is advisable to be in good physical condition before tackling the Tactical Games in any division.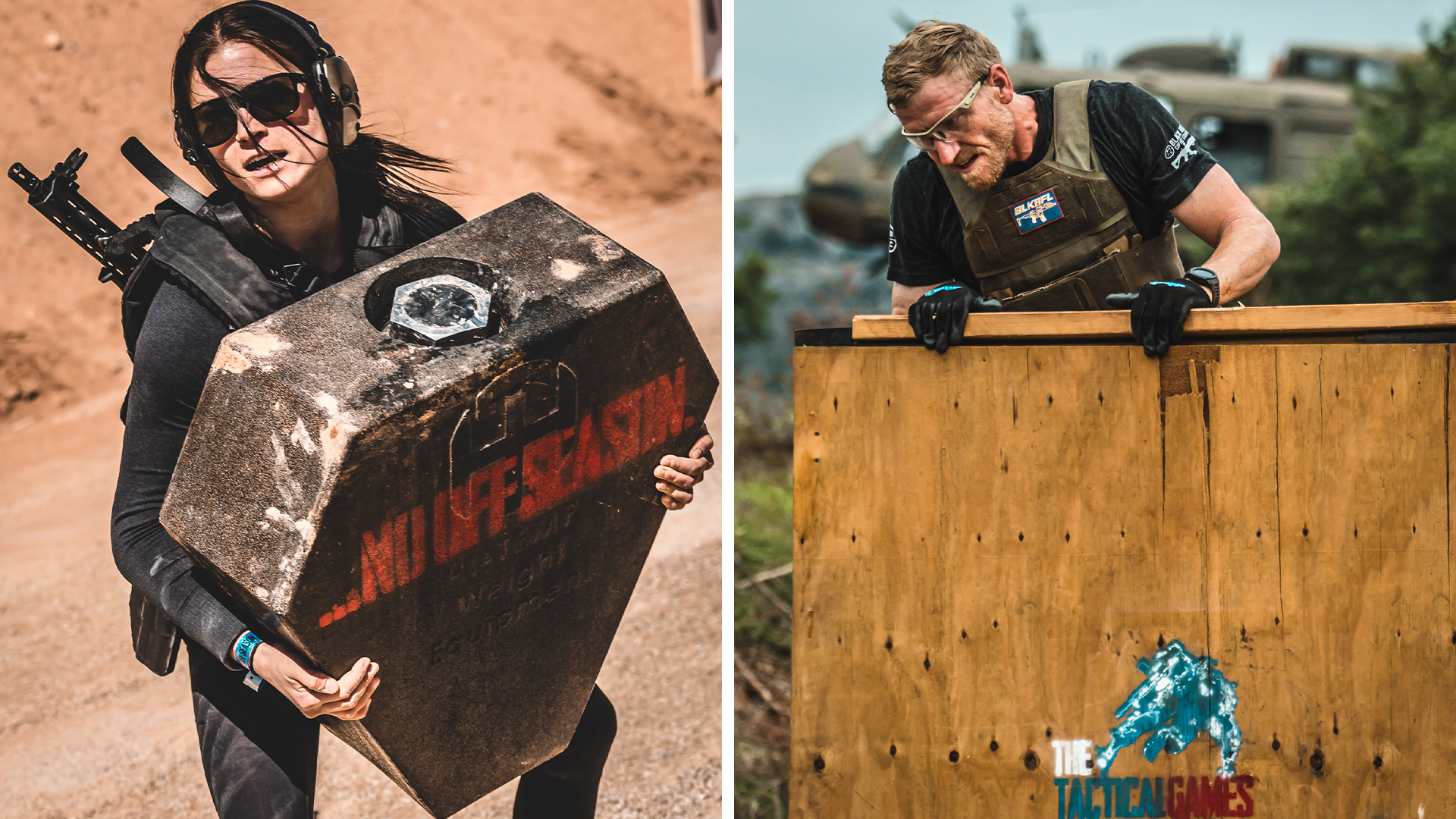 The Elite division is for athletes seeking intense physical competition. Here's an example: The fifth battle for Elite shooters at the 2021 Tactical Games National Championship had them lifting three successively heavier bags (100, 150 and 200 pounds) five times each over a yoke about four feet above the ground, then heading downrange about 50 yards—while carrying a heavy bag—to fire pistols and rifles at tombstone targets at 10 and 20 yards. After shooting, the competitor went back to the starting point, again carrying a heavy bag, to face a second round of yoke lifting, now with 150-, 200- and 250-pound bags, then repeating the run to more rifle and pistol shooting. Plus, a third round of yoke lifting to end the 12-minute battle. As past SSUSA author Candice Horner describes the Tactical Games, "It's not for the weak."
It wasn't long after the Tactical Games began that major sponsors began to lend a hand. In addition to Black Rifle Coffee Company as season sponsor beginning in 2021, Magpul, Brownells, Federal, Staccato, Safariland and other familiar names have provided sponsorship to Tactical Games regional and national competitions.
BOTTOM LINE
This sport is not for everyone. Many competitive shooters out there are purely marksmanship-oriented, and want to shoot their stages as quickly as possible and be done with them. The Intermediate divisions offer a way for interested newcomers to give it a try without the added pressure of intense activity. Another resource for beginners is the Tactical Games University, which is an introductory-level class. For its core audience, the Tactical Games represent the gold standard of competition.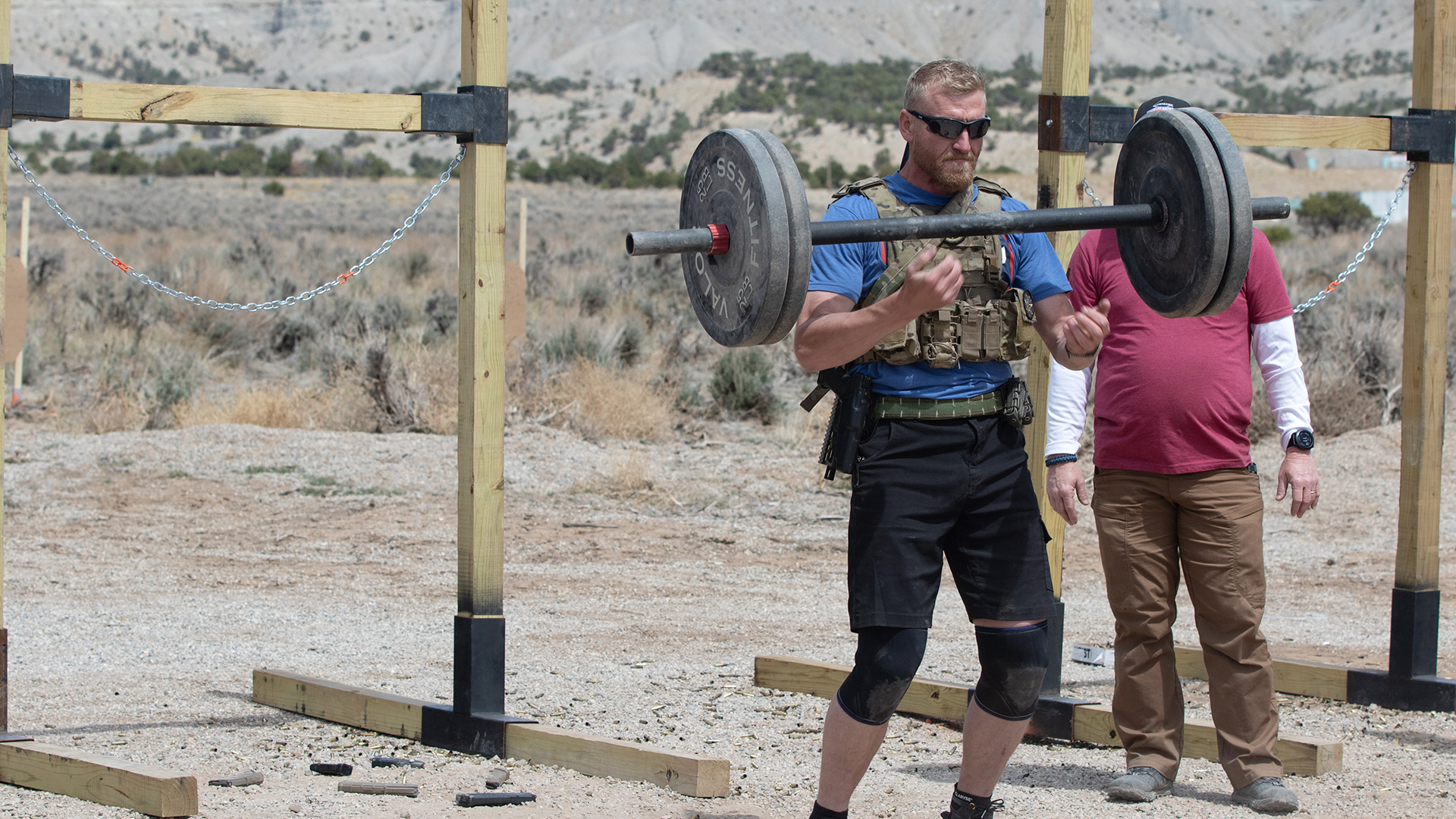 Tes Salb, a former Shooting Sports USA managing editor, has won six Tactical Games Women's titles. "Understanding your strengths and weaknesses, both in fitness and in shooting, helps when it comes to figuring out your strategy for each battle," she said about finding success in the sport.
Learn more at thetacticalgames.com.