Team Winchester sporting-clays shooter Anthony Matarese dominated at the 2020 World FITASC Sporting Championship, held Nov. 12-15 at Providence Hill Farm in Jackson, Miss. His performance at the match was near perfection, adding another achievement to his already impressive shooting sports career—2020 World FITASC champion. (FITASC is an acronym for Federation Internationale de Tir Aux Sportives de Chasse, the Paris-based governing body for the sport.)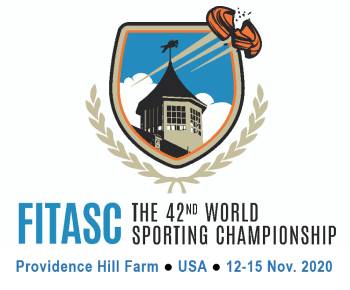 Matarese is the only male U.S. shooter to win titles at the World FITASC Sporting Championship (2020), U.S. Open (2008, 2012), NSCA Nationals (2008) and World English Sporting-Clays Championship (2016).
He started championship week off strong at Providence Hill Farm, conquering the five-stand preliminary course as runner-up with a near-perfect score. Next, Matarese posted a perfect score to win the main event on the Winchester five-stand course.
In the main World FITASC event, consisting of 200 targets over four days on eight different parcours (courses), Matarese made the demanding targets look easy—garnering perfect scores on three of the eight parcours. With a final score of 192 out of 200, Matarese secured the championship. The next closest score was six targets behind him.
"Despite the craziness caused by the COVID-19 pandemic, the governing body of FITASC decided to hold the championship and award the title. I knew someone was going to win, and I thought it might as well be me," said Matarese. "I worked hard to prepare for this event, as the definition of 'luck' is when preparation meets an opportunity. I was the first American to win the World Sporting title in 2016, and now I am honored to be the first American to hold all four titles that I set out to win."
Learn more about the World FITASC Championship.
---
Read more:
Results: 2020 U.S. Helice National Championships