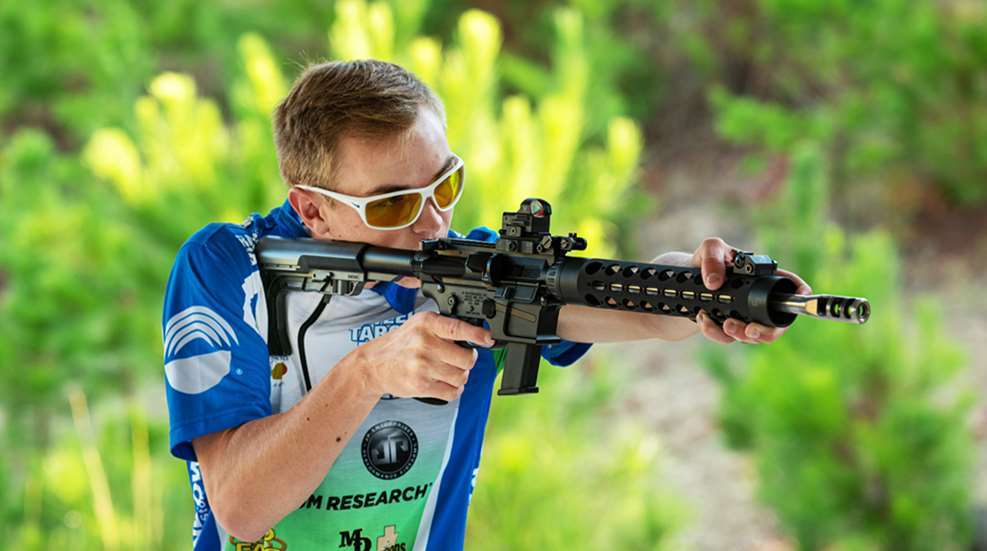 Once again, Chris Barrett has topped the leaderboard and set records at the World Speed Shooting Championship. Using his JP Enterprises GMR-15 PCC, Barrett secured three 2020 World Championship titles, while also setting three world records. Facing off against a talented field of nearly 700 shooters, Barrett recorded his fastest-ever times in Rimfire Rifle Open, PCC Irons and PCC Open divisions—as well as the fastest overall time for the event.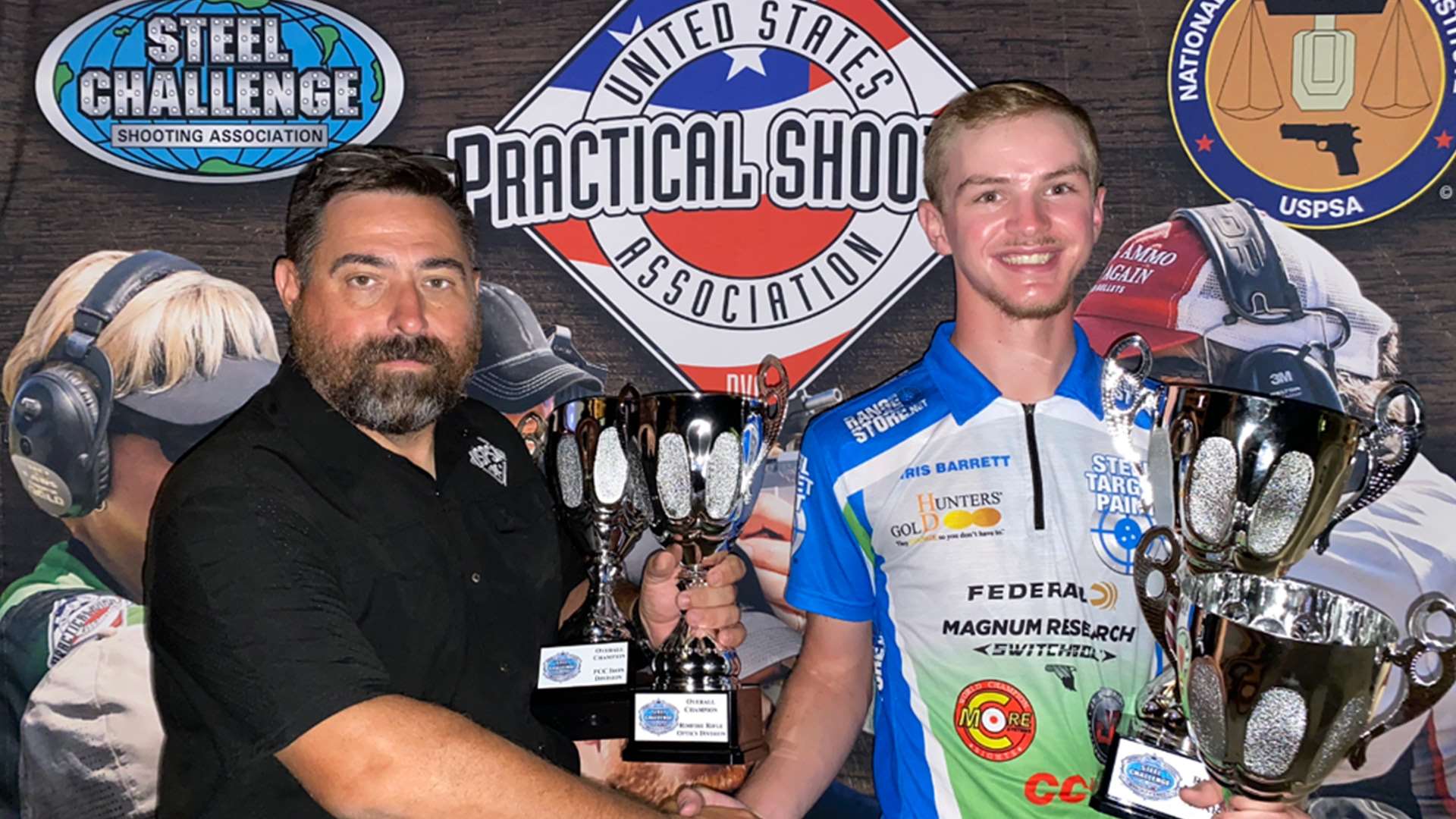 Last year, Barrett became the first Steel Challenge shooter to achieve a sub-60 second match score with a rimfire rifle. Earlier this year, he broke the 60-second barrier with a PCC, clocking a 57.86-second run in August. The World Speed Shooting Championship provided Barrett the opportunity to break the world record for PCC, shattering the existing 69.56-second time by exactly 10 seconds with a 59.46-second run in PCC Irons. Additionally, Barrett won the PCC Open division with a time of 60.33, five seconds under the previous world record.
A student at North Georgia College, Barrett is looking forward to getting back to his studies after his big match. With the coronavirus pandemic affecting match schedules, ammunition shortages and injuries, Barrett had a tough time leading up to the 2020 World Speed Shooting Championship. He plans to defend his titles and improve his scores at the 2021 World Championship, also giving credit to his sponsors for their support.
"I couldn't perform at this level without the support of the best companies and people in the industry," said Barrett. "I really wanted to break the PCC record this year, and I couldn't have done it without JP and the GMR-15. The ultralight model I switched to just last month helped make everything possible, and there's nothing better for speed and reliability. I can't wait to push it even further next year."
Learn more about Steel Challenge.
---
See more:
Stage Breakdown: 2020 USPSA Multi-Gun Nationals