The No. 13-ranked Akron Zips rifle team traveled to Ohio State over the weekend to compete shoulder-to-shoulder against No. 6 Murray State. Akron gave Murray State a run for its money came close to an upset, but the Racers prevailed 4705 to Akron's 4692. The match was November 6.


Despite the outcome, Akron rifle fired its second-highest team total in program history and the highest mark of the season. The previous record was set back in 2019, when Akron fired a 4697 against the University of North Georgia. The team has approached the 90s a couple of times, but finally earned the high mark of 4692 at this match. Even with these high marks, the team will continue pushing hard to reach the 4700s during this season. 
Leading the way for Murray State was junior Matias Kiuru, who was the top individual shooter at the match with 1185 (air rifle 596, smallbore 589).
Among the six Akron team members who set high marks, the joy of the day was watching senior Jeanne Haverhill charge ahead without looking back. Firing six, 10-shot series for the 60-shot match, Haverhill finished with three perfect 100 scores to give her a 596 out of 600—a new school record in air rifle. Combined with new personal-best score of 594 posted by freshman hotshot Lex Kirk, the team score of 2366 is only two points from the school record of 2368.
It didn't stop there for Akron—sophomore Erin Schnupp continued her winning ways by leading the squad in smallbore rifle with a new personal-best score of 583.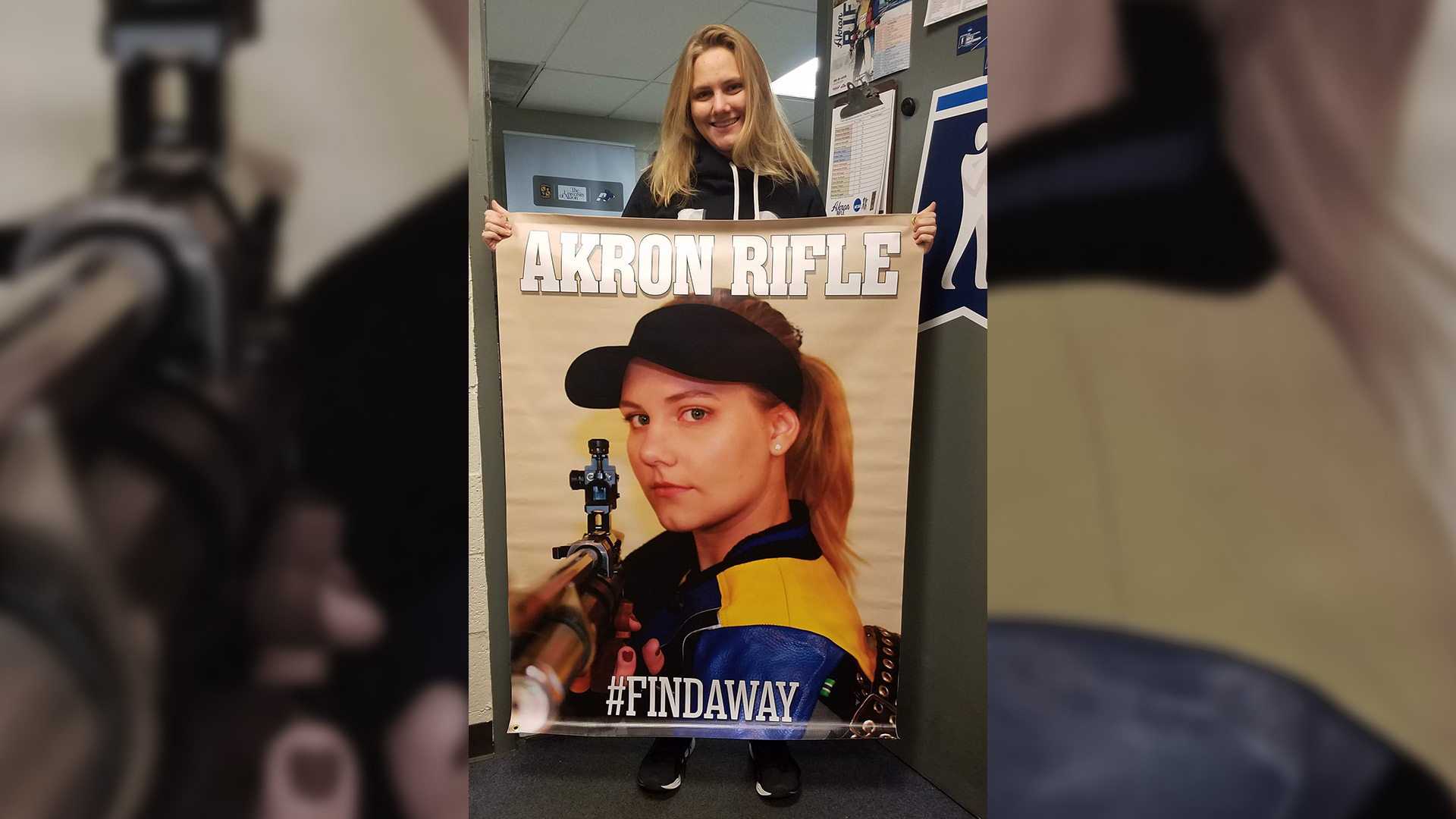 You can view the full NCAA scorecard here.
With a well-deserved weekend off, Akron has two weeks to prepare to face the No. 2-ranked Kentucky Wildcats. Targets will go live on Saturday, November 20 at 9:00 a.m. EST at www.results.megalink.no.
Final thought: I can't remember ever being able to have all 15 members of our team fire at the same time. With an amazing 25-point range, Ohoio State was able to accommodate our entire team, along with the Murray State team, at the same time. How cool!
Special thanks to Newt Engle, head coach of the Akron Zips rifle team, for sharing this article with Shooting Sports USA.
---
Read more:
Collegiate Rifle: Week 6 CRCA Top 20 Poll