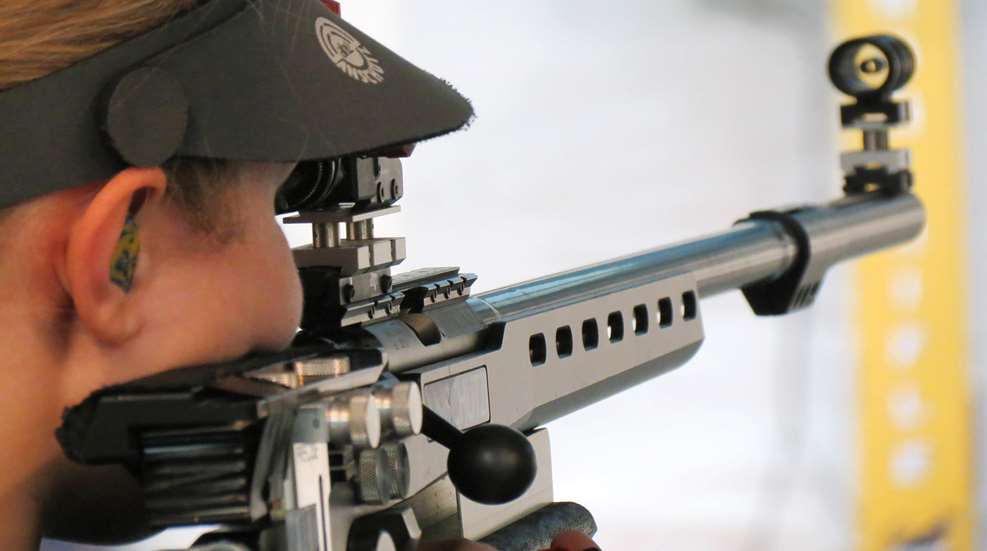 Last October, the Akron Zips rifle team walked off the Memphis home range with an early-season win. Doing a flip flop on Sunday, January 23, the Memphis Tigers walked on the Akron range for the second meeting of the season. Repeating the earlier showdown, Akron earned the win in grand fashion after firing the third-highest score in program history, 4693, besting the 4659 score posted by Memphis.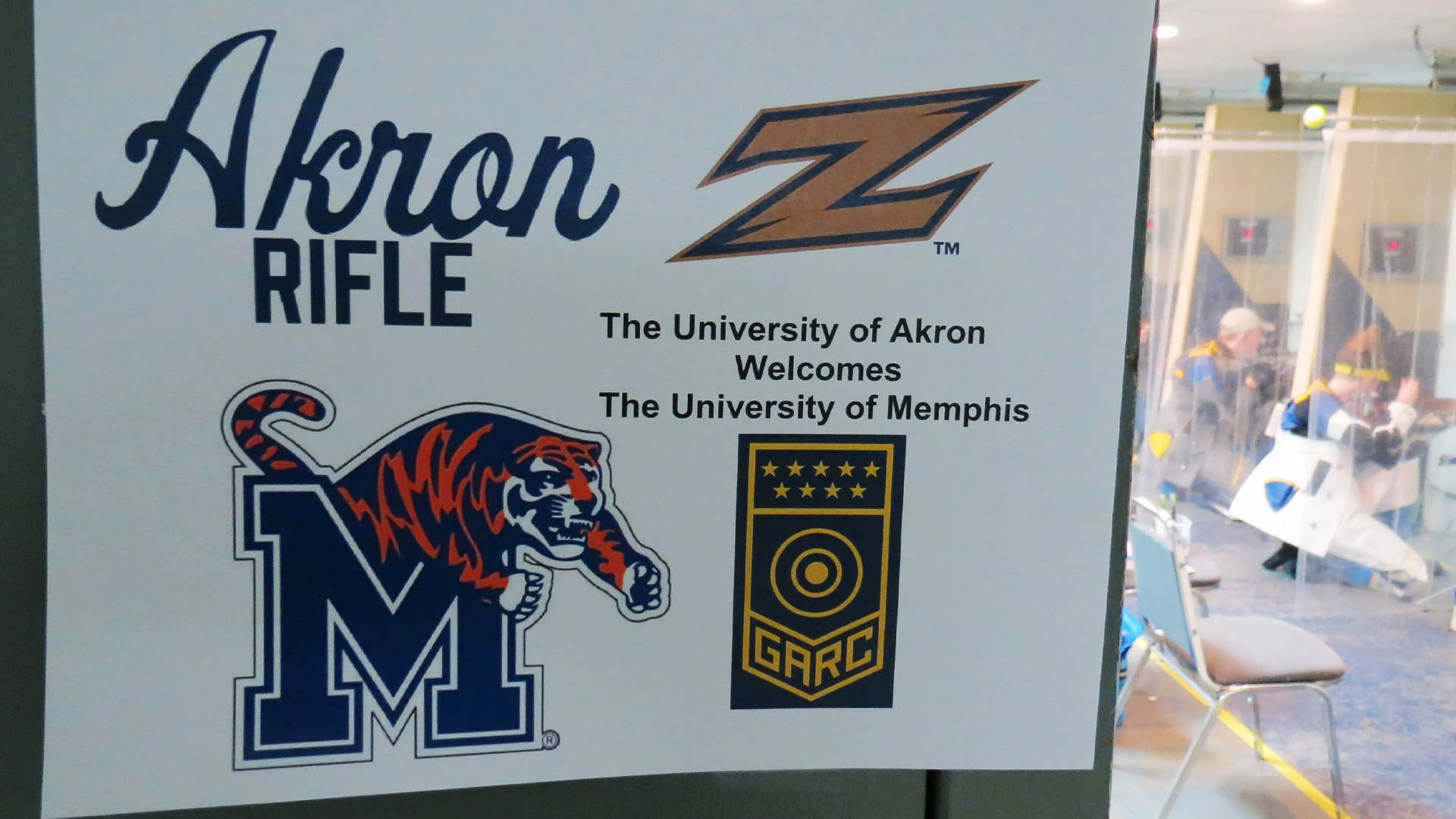 A week ago, the Akron rifle team set a program-high mark of 4705 at Nebraska, despite the fact that one of Akron's top scoring athletes was sidelined. This week, that athlete returned, but another top-scoring Akron athlete was sidelined.

Being one teammate short, Akron senior Andre Gross stepped up to lead the team, firing an amazing 585 out of 600 possible points. His score netted him top-gun honors for the entire match, as well as setting a new career-best two-gun score of 1178. Right behind Gross was sophomore Gavin Perkowski, who fired a career-high 582. The next 10 Akron shooters on the squad impressed the field—all firing scores in the 570s—propelling the smallbore team score past Memphis.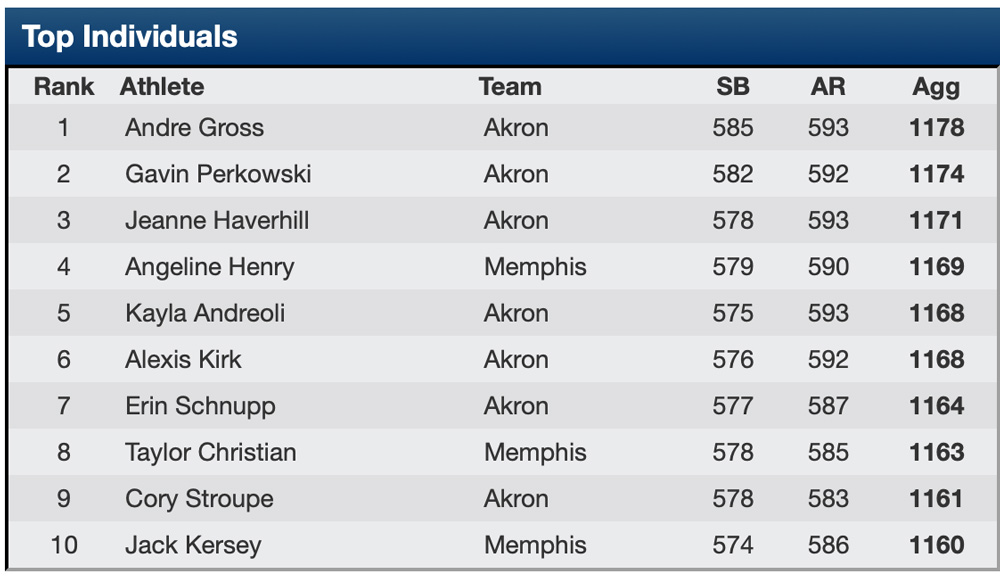 Switching over to air rifle, Akron owned the range, claiming the top-six spots on the leaderboard with all six in the 590s. As if it was a dream come true, Gross maintained his excellence and led the pack with 593, tied with teammates Akron senior Jeanne Haverhill and sophomore Kayla Andreoli. Only a week ago in Nebraska, the Akron all-time high-team air score of 2374 was established. During this match against Memphis, Akron recorded the second-highest team score in program history of 2371. Most impressive: Akron did all of this with a top scoring athlete sidelined.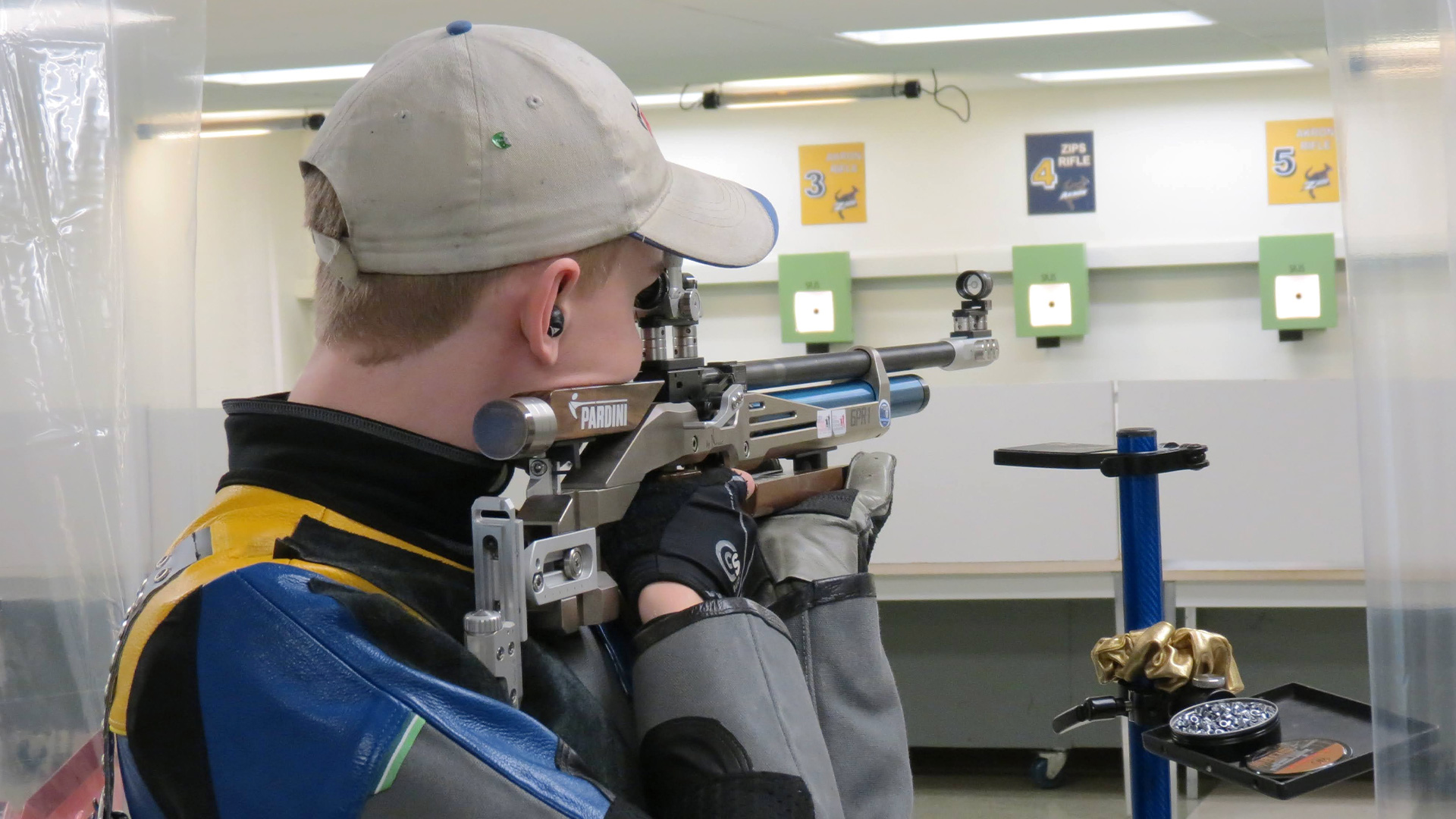 The big win over Memphis moved the Akron rifle team into the No. 8 slot in the national rankings with three more regular season matches remaining for the Zips.
Next up for Akron rifle is a road match at West Virginia on Saturday, January 29, to do battle with WVU and Morehead State. And the next day, Sunday, January 30, Akron will host Ohio State at the Akron home range in Ohio.
---
Read more:
Alaska-Fairbanks Rifle Coach Will Anti On Season's Second Half: 'Plenty Of Work To Do'