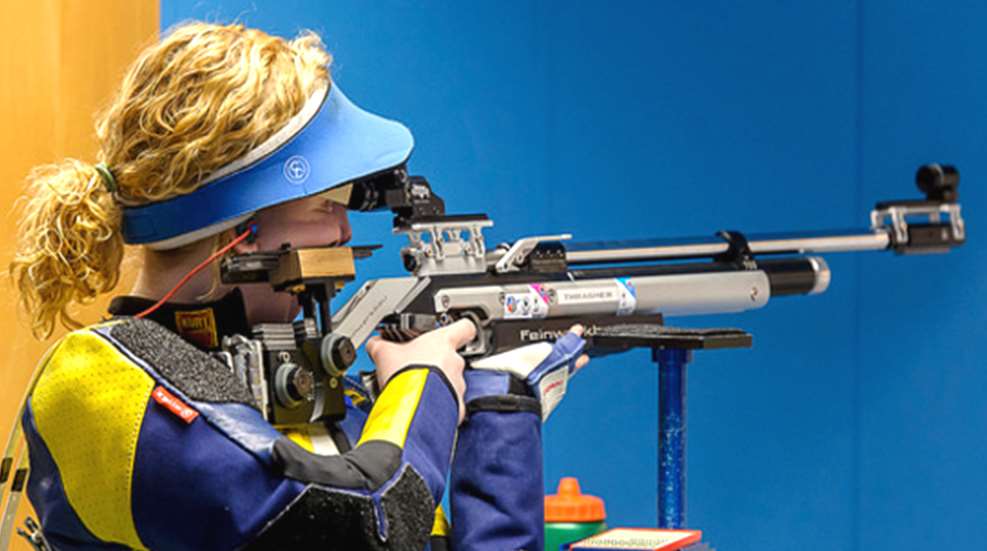 Above: Olympic gold medalist Ginny Thrasher. Photo by USA Shooting.
West Virginia University Rifle Team
All-Americans
Ginny Thrasher and Milica Babic will compete for the United States and Serbia, respectively, at the International Shooting Sport Federation (ISSF) World Cup Munich, this May 19-23 at the Olympic Shooting Range in Hochbrück, Germany.
Over 750 athletes will be competing at the tournament, as well as 80 National Olympic Committees represented. Thrasher and Babic will take the line today for the women's 10 meter Air Rifle qualification and final. The duo will return to the range Monday, May 22, for the women's three-position qualification and final.
Thrasher returns to the International scene following a successful 2016 summer that included winning a
gold medal in the women's 10 meter Air Rifle at the Rio 2016 Summer Olympics
, and additionally a
third place finish in the women's 10 meter Air Rifle
at the ISSF World Cup Final for Rifle/Pistol. A six-time All-American, the Springfield, VA, native was the 2017 College Rifle Coaches Association (CRCA) and the Great America Rifle Conference (GARC) Shooter of the Year, as well as a
finalist for the 87th AAU James E. Sullivan Award
. She also placed second in Smallbore at the 2017 NCAA Rifle Championships and won the Air Rifle title at the GARC Championships.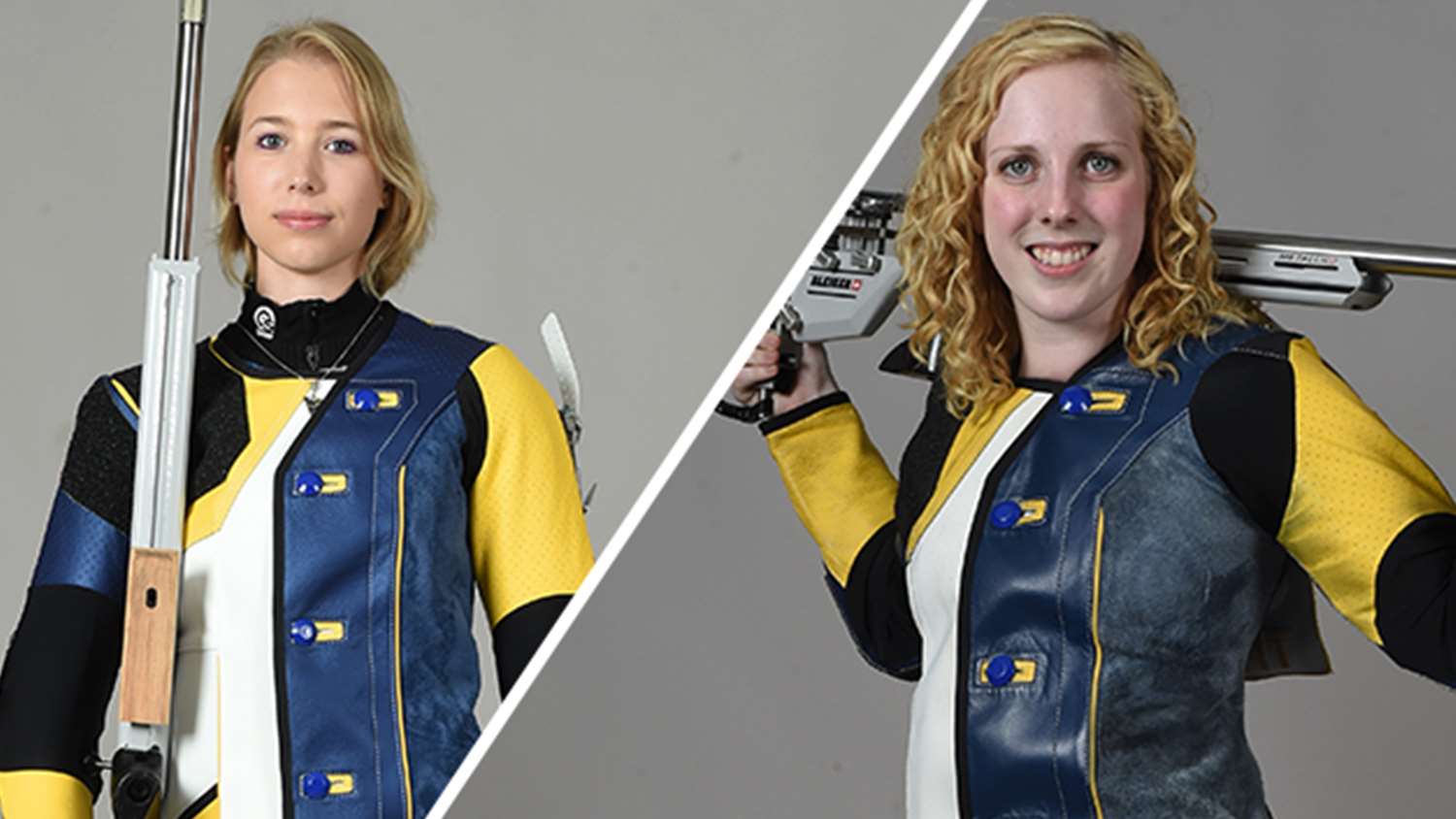 Babic, from Belgrade, Serbia, is the
reigning NCAA Air Rifle Champion
. She finished her rookie season with three All-America honors, as well as the CRCA Freshman of the Year and GARC Outstanding Rookie awards.
The Olympic Channel will be livestreaming the ISSF World Cup in Munich, view it here: http://bit.ly/2r0LdeB.

Schedule:

Friday, May 19 – Men's/Women's Air Rifle Qualification plus Final
Saturday, May 20 – Men's Prone Rifle Elimination; Rapid Fire Pistol Stage 1
Sunday, May 21 – Men's Prone Rifle Qualification plus Final; Rapid Fire Pistol Stage 2 plus Final
Monday, May 22 – Men's Air Pistol Qualification plus Final; Women's 3-P Rifle Qualification plus Final; Men's 3-P Rifle Elimination
Tuesday, May 23 – Women's Air Pistol Qualification plus Final; Men's 3-P Rifle Qualification plus Final