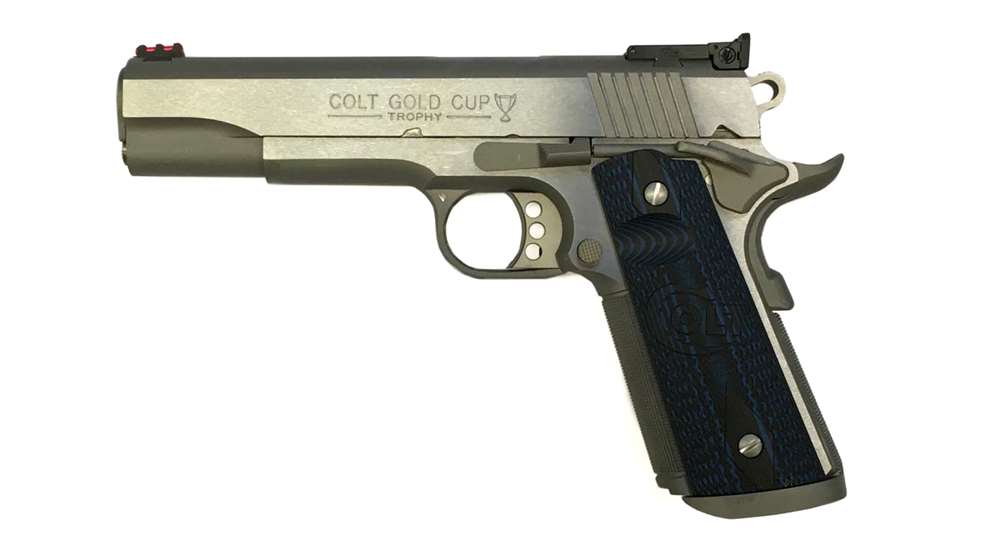 Colt, the company whose Gold Cup has long been a standard of performance in the world of competitive shooting, has introduced the next generation Gold Cup Trophy. Updated to meet the needs desires of today's elite shooters, the pistol is a modern take on the renowned performance firearm that has helped many competitive shooters achieve victory over the past century.

The first Colt Gold Cup pistol was introduced in the 1950s. With it, competitive shooters now had a pistol they could take to the firing line with outstanding performance out of the box. The gun was, and still is, a favorite at the NRA National Pistol Championships, as well as at local precision pistol matches. Additionally, the Gold Cup found a home with NRA Action Pistol competitors.

"We started the development of the new Gold Cup Trophy when I decided to compete in the Bianchi Cup," said Mark Redl, Team Colt shooter and product manager for Colt. "Everything about this pistol was designed to make it an affordable option for the professional competitor to engage in the most elite shooting match in the world. We started with our standard Gold Cup Trophy and upgraded it in the same ways that many enthusiasts and professionals do as they ship their beloved firearm around the country for costly specialty services. Now, for the cost of perhaps one or two of these services, you can buy a brand new Gold Cup with the upgrades right from the factory."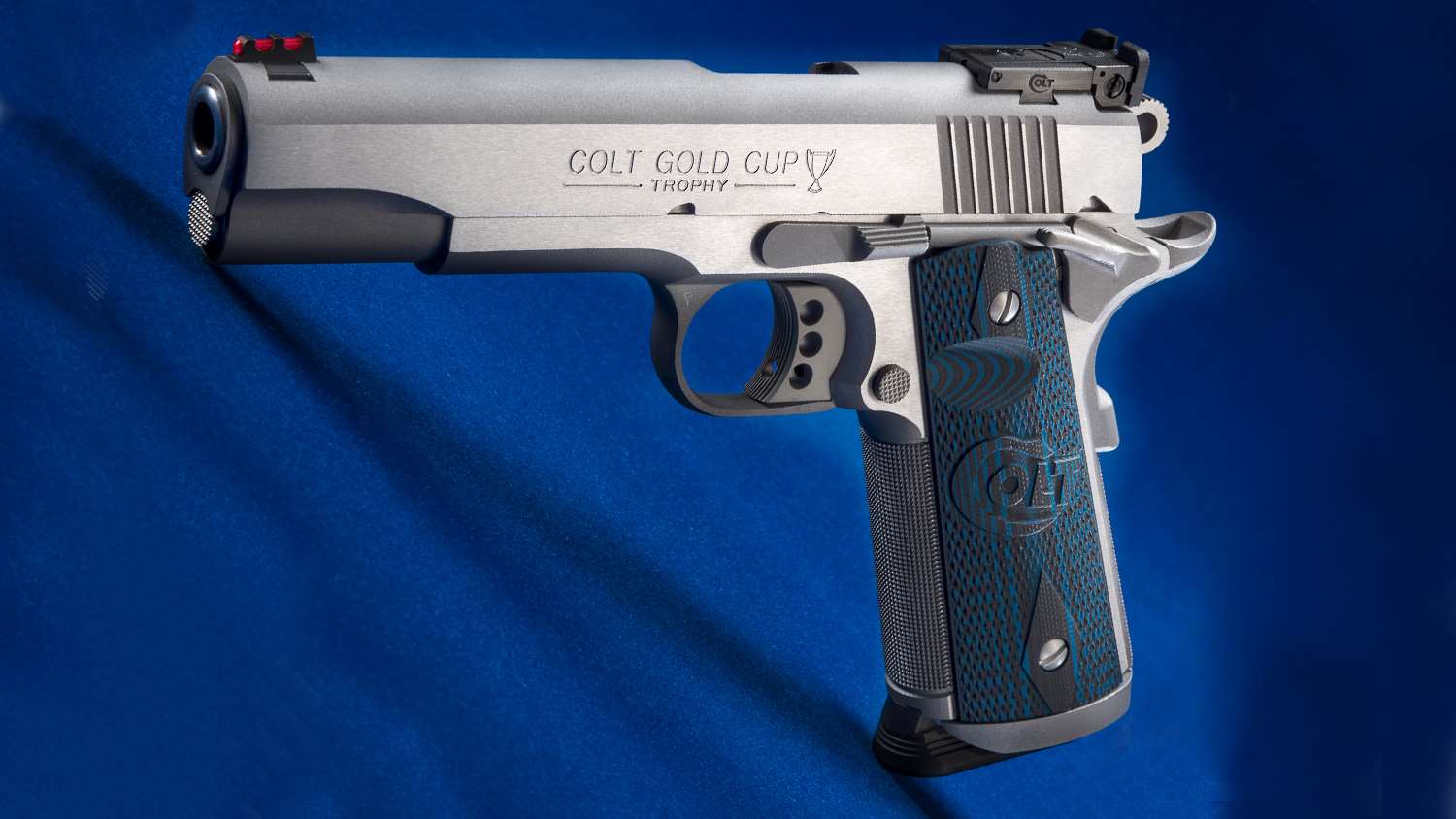 This new Gold Cup features an undercut trigger guard and upswept beavertail grip safety. Colt's Dual Spring Recoil System improves recoil mitigation. Factory 25 LPI checkering on the front and rear strap of the grip, along with Colt branded blue G10 grips complete the stabilization package. Colt says that competitors will appreciate the firing system, which is now the Colt Series 70 system, which reduces the number of moving parts in the trigger assembly, and additionally the length and weight of the trigger pull.

"Another big change for this model is that along with the traditional .45 ACP, it's also available in 9mm," concluded Redl.

MSRP: $1,699. Learn more at www.colt.com.