With great sadness, we learned that Olympic gold medalist and former NRA Board member Lt. Col. Lones W. Wigger, Jr. passed away last December. He was 80 years old. He is survived by his wife of 59 years, Mary Kay; his sons Ron and Danny; his daughter Deena; and two grandchildren. A list of Mr. Wigger's accomplishments could fill a bookcase. Read Hap Rocketto's touching tribute to Wigger.

In other news, the 2018 NRA Junior Smallbore Camp will be relocating to the site of the NRA Smallbore National Matches in Bristol, IN. The camp will be led by NRA National Coach Development Staff Instructor Paul Davis, who will be joined by engaging NCDS members and Certified Instructors and Coaches from across the country. Additionally, the camp will have housing and food options included. More details to come in February, in the meantime please visit coach.nra.org/junior-shooting-camps for additional information.
---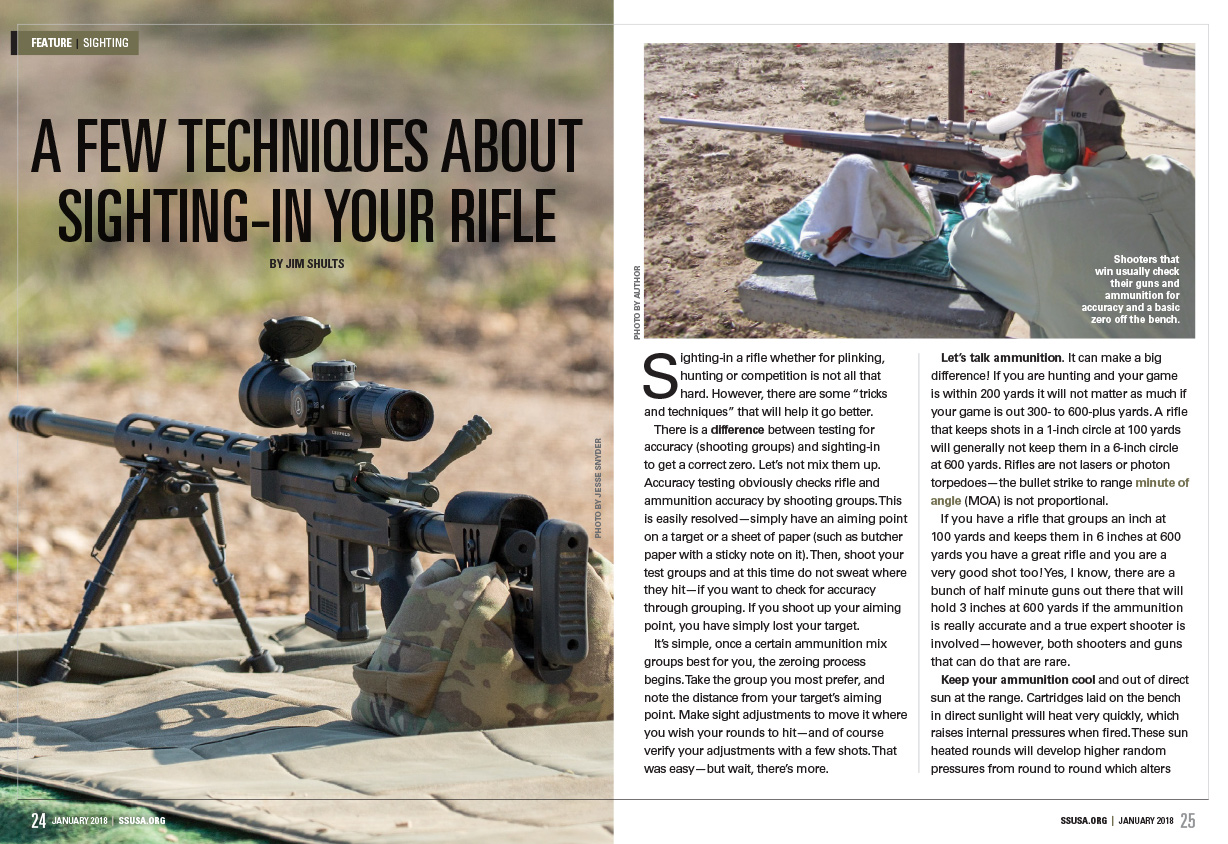 This month's issue of Shooting Sports USA focuses on rifle shooting in various forms. Appropriately, we called it "The Rifle Issue." Author Jim Shults starts us off with an article outlining his tips and techniques for sighting-in your rifle. We all know that once a certain ammunition mix groups best for you, the zeroing process begins. Mr. Shults shares more details about the process.
---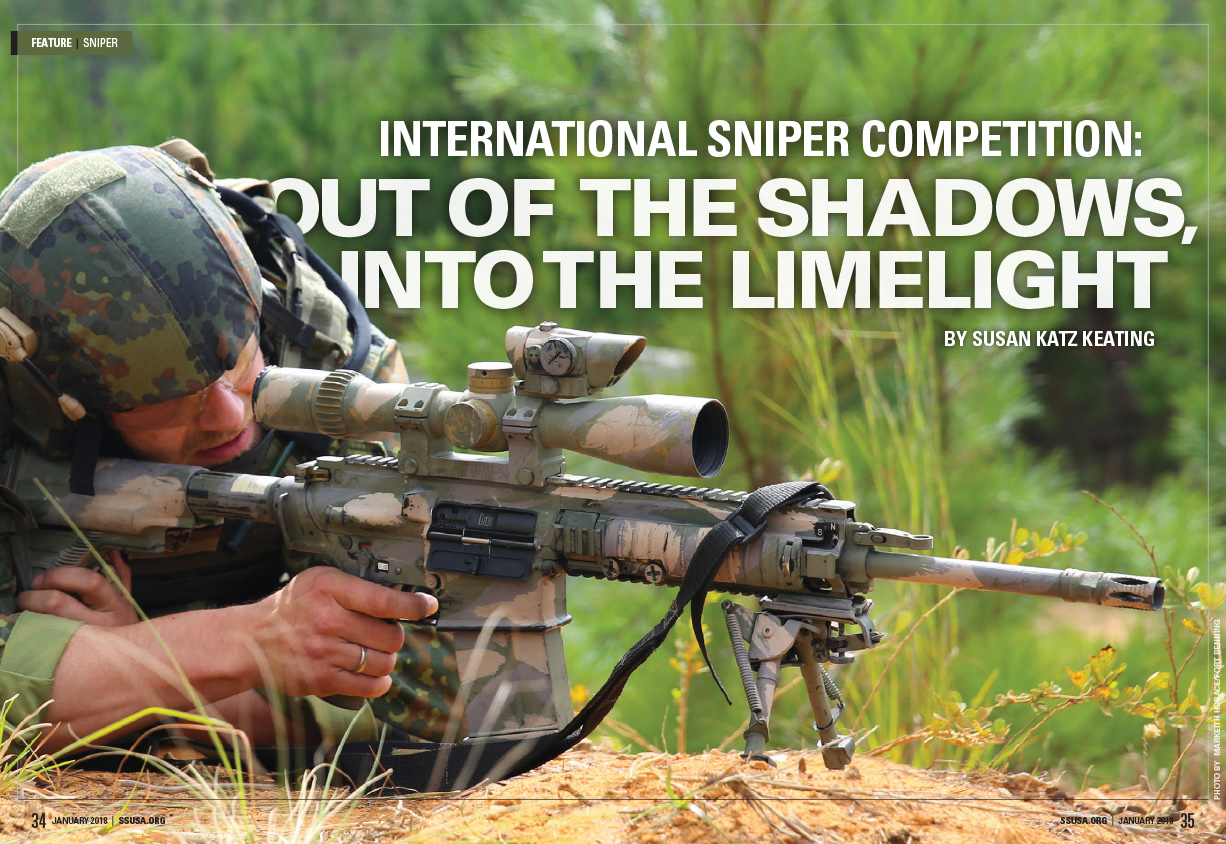 I'm happy to introduce a new author, Susan Katz Keating. Be sure to read her debut feature for the digital magazine on the 2017 International Sniper Competition held at Ft. Benning, GA. This year's competition featured day and night firing, long range marksmanship, sneaking into and out of positions undetected, obstacle courses, and other challenging tasks.
---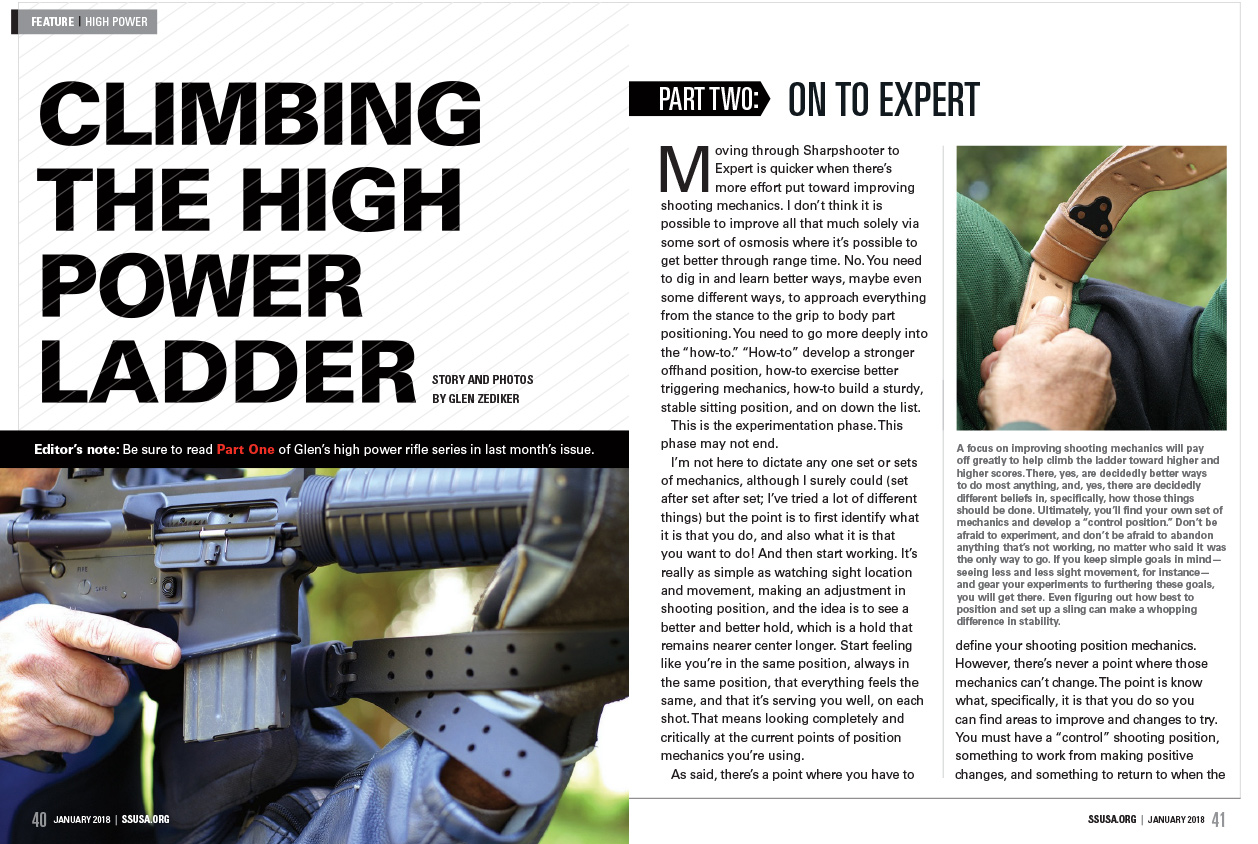 Last month, we published the first installment of Glen Zediker's "Climbing the High Power Ladder" three-part series. The focus of these articles is on moving your classification in the sport past Marksman. In Part Two this month, Zediker encourages shooters to dig in and learn better ways to approach everything from the stance, to grip, to body part positioning. Part Three will be published in the February issue.
---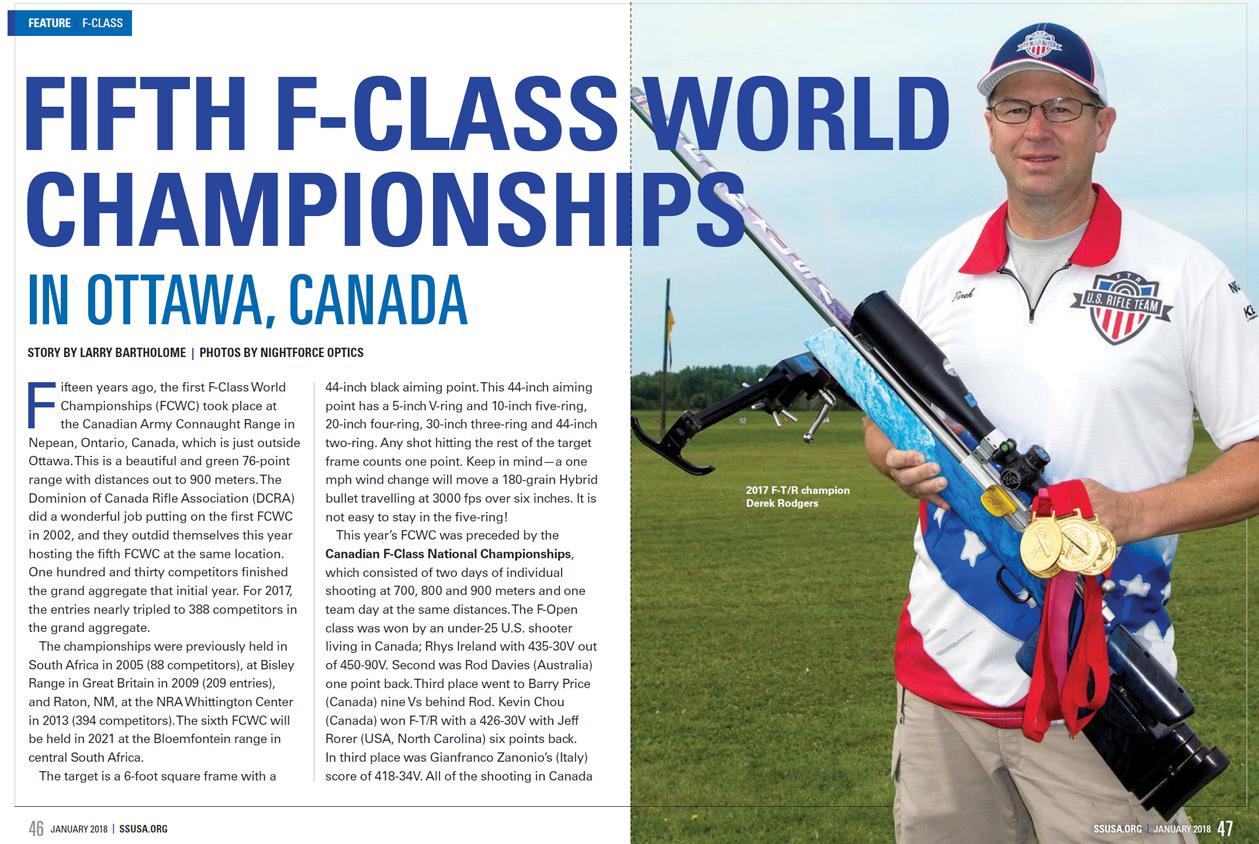 Fifteen years ago, the very first F-Class World Championships were held in Canada. In 2017, the Championships returned to Canada for the fifth edition of the match. This year there were triple the number of entries, representing the growing popularity of F-Class competition. Notably, this year's event was preceded by the Canadian F-Class National Championships.
---
Chip Lohman to Retire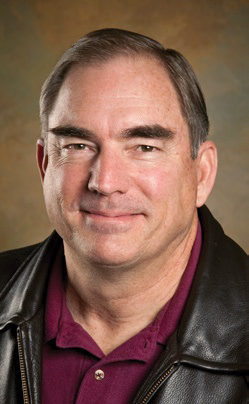 NRA Publications Deputy Executive Director Chip Lohman was the Managing Editor of Shooting Sports USA for seven years before I took the reins in January 2015. Lohman announced his retirement last month, to be effective February 2018. Under his leadership, the magazine navigated the transition from print to the digital format we still use today, a move not initially well-received by some of the readership. Lohman was able to win over loyal readers while at the same time increasing subscriptions by utilizing the increased page count the digital format offered to produce a better magazine. After taking the position of Deputy Executive Director, Lohman, in addition to the administrative duties of the role, focused on technical innovation, improving the NRA Publications Test Range by leaps and bounds. He still found time to provide guidance and encouragement to staff, which helped me, and so many others here at NRA, thrive. We've been fortunate to have his expertise to rely on. Congratulations, Chip, here's to a very happy retirement!