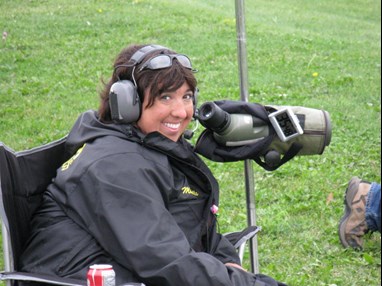 F-CLASS 
The U.S. F-Class squad won the prestigious Creedmoor Cup competition held June 28-29 at the Midlands National Shooting Centre in Tullamore, Ireland. This is a competition with a rich history, going back to the original Challenge Match in 1874 between American and Irish Teams in Creedmoor, New York. Way to go Team USA!

The U.S. F-Class Rifle Team has announced that Michelle Gallagher will be Head Coach for the 2017 World Championship Team. Michelle grew up shooting smallbore and Palma with her family at ranges from Phoenix to Camp Perry, Ohio. In 2009 she decided to give F-Class a try. That year at Bisley, she along with her mom Nancy Tompkins coached the 4-Man U.S. F-Open Team to a win at the Rutland Cup World Championship Match. At the U.S. F-Class Nationals, she coached the Long Shots to back-to-back National Championships in 2011 and 2012. 

BLACK POWDER 
NRA and the North-South Skirmish Association (N-SSA) have teamed up to present invitational competitive shooting events for N-SSA members. The events will take place at Fort Shenandoah in Winchester, Virginia, during the skirmishes taking place this October. For more information, please contact Barry Ranney at [email protected]. 


HIGH POWER RIFLE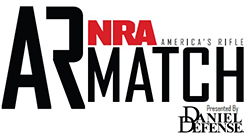 The America's Rifle Match (NRA-AR Match), presented by Daniel Defense is a new and exciting rifle program designed by NRA to develop marksmanship skills of adults and youngsters of all skill levels. NRA-AR Matches can be conducted on just about any rifle range in the country, and is very adaptable for novice competitors—as well as setting up challenging scenarios for seasoned shooters. For questions on hosting a match at your range, courses of fire or sanctioning an NRA-AR Match, please email [email protected], or call 703-267-1487.
SILHOUETTE
The Cowboy and Black Powder Cartridge Rifle Championships for 2015 have been completed. Now is your chance to win some awards—and possibly set a National Record at the Smallbore Rifle and High Power Rifle Championships in Ridgway, Pennsylvania. Keep the week of August 2-8 open if you want a chance to compete in the Silhouette Championships in 2015—Smallbore is August 2-4 and High Power is August 6-8. Game on!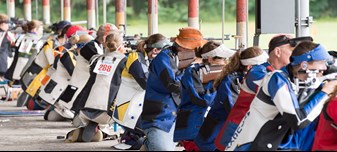 SMALLBORE RIFLE
Bids to conduct a Sectional for the National Smallbore Indoor Championship will be open September 1, 2015. If you are interested in conducting a Sectional please contact Dian Bullock at
[email protected]
. Additionally, be on the lookout for an expanded State Team Postal match—more information will be forthcoming this fall. Finally, the location of the 2016 NRA National Smallbore Rifle Championships is expected be released in October or November 2015.

TEAM SIG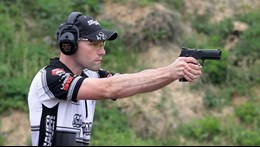 SIG Sauer has announced Team SIG, the gunmaker's new competitive shooting squad. Team SIG will operate under the leadership of world champion competitive shooter Max Michel, Jr. and team manager Bruce Gray. Team SIG will use the new P320 modular handgun. Emphasizing USPSA and NRA Action Pistol competition, Team SIG will show the versatility and durability of the P320 platform. In addition to the P320, Team SIG competitors will compete with the SIG M400 rifle and other SIG SAUER rifle platforms.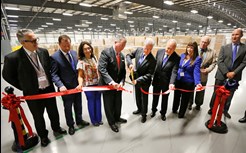 RIO AMMO
Rio Ammunition recently opened their new 105,000 sq. ft. manufacturing facility in Marshall, Texas. Designed to accommodate the needs and wants of sportsmen in the U.S. and Canada, this factory will eventually produce over 1,000,000 shells per day and consolidate Rio's operations within the American market.