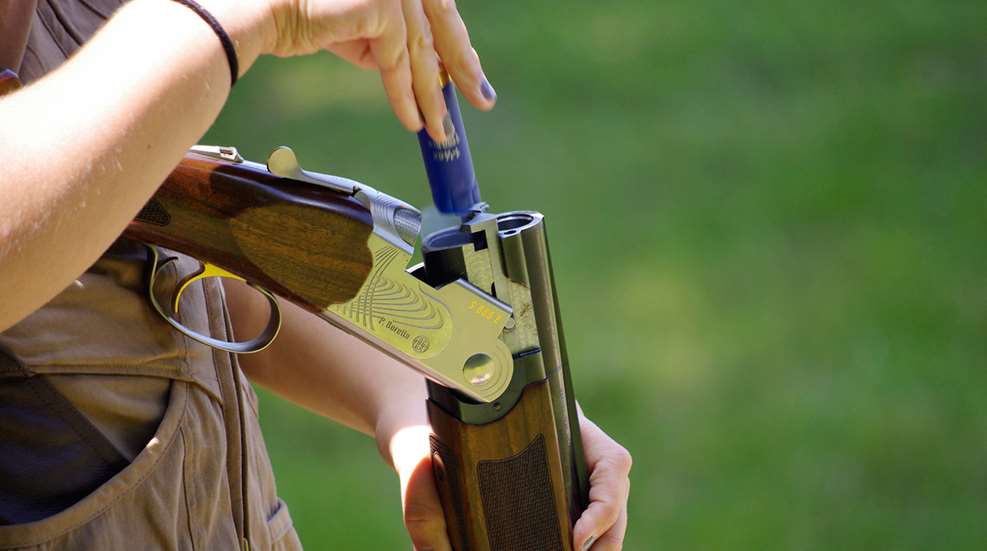 A sold out crowd of 135 shooters participated in the 18th Annual Crush'n Clays on June 11 at the Arlington-Fairfax Chapter of the Izaak Walton League of America (IWLA) in Centreville, VA. Over the last 18 years Crush'n Clays has raised $325,000. Crush'n Clays is not only the longest running shooting charity that supports the St. Jude Children's Research Hospital, but also the longest running shooting charity event in the country.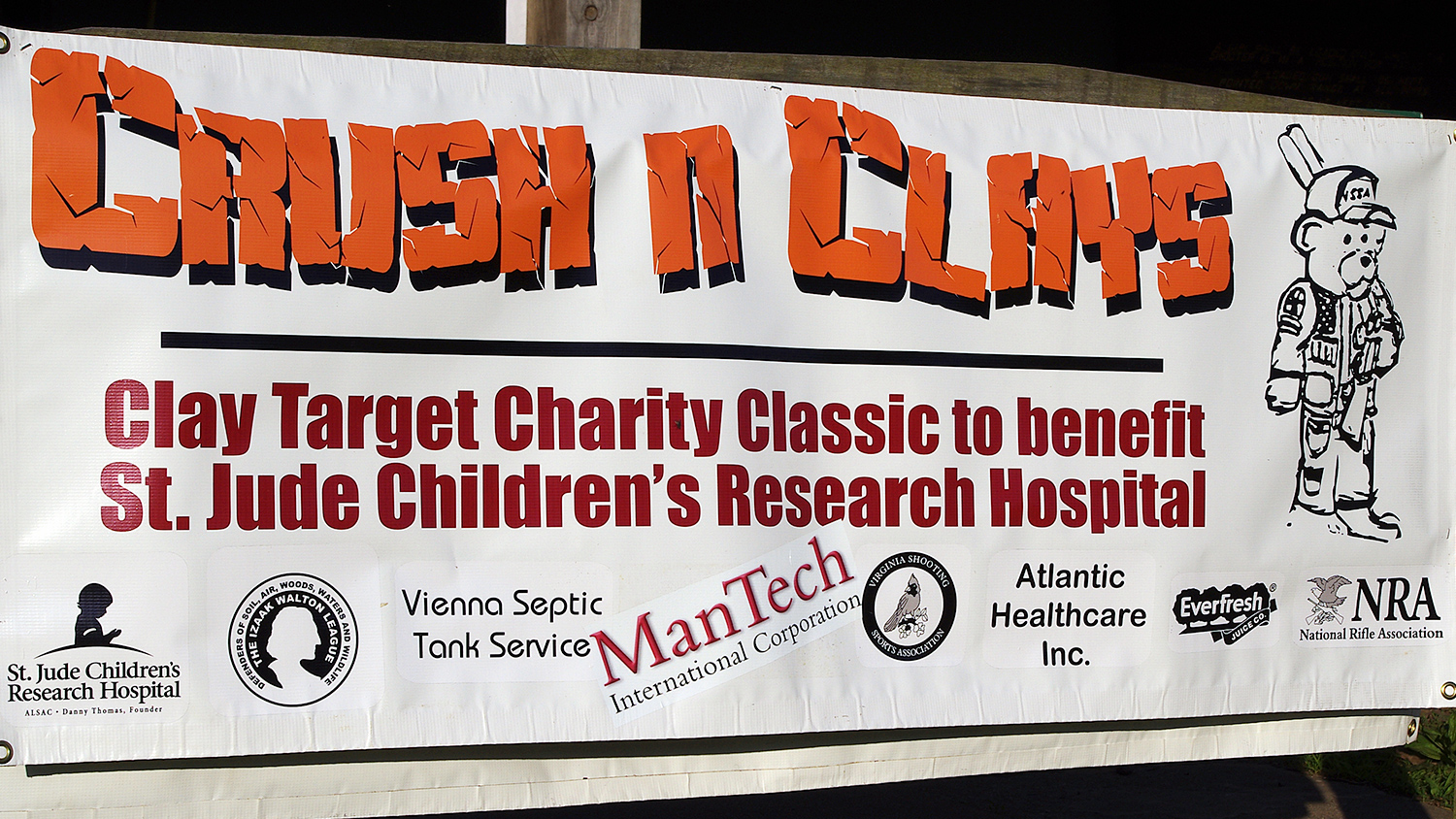 Participants were provided with ammunition, event t-shirts and lunch. The trap shooting event consisted of shooting at 25 targets from the 16-yard line and 25 targets from the 22-yard line. Both individuals and four-person teams competed in the event. In the team competition the best three scores on each squad counted for the team score. All participants were eligible for individual awards using a "Lewis" class system of distribution.
The festivities began with Arlington-Fairfax IWLA Skeet/Trap Director Bob Brino providing a shotgun clinic for novice competitors. As in years past, Bob donated the targets for the event. We all owe Bob a big thanks.
Again this year, the event welcomed Suburban Electric as a sponsor. Jim Hickerson, owner of Suburban Electric, is an Arlington-Fairfax IWLA member, shoots in the winter shotgun league, and is an accomplished skeet shooter. A big shout out to Jim, one of our own, for his support of Crush'n Clays.
As always, the Annie Oakley drew a huge number of participants. Many participants entered the event multiple times resulting in with well over 200 entries during the day. The Annie Oakley event had tremendous spectator appeal, pitting the skills of one shooter against another. Half of the event entry fees are awarded to the winner of each squad, while the other half goes to St. Jude Children's Research Hospital.
Rick Kohne and his crew from Arlington-Fairfax IWLA, provided a barbecue lunch of pork, hamburgers, hot dogs and assorted side dishes. The lunch was very popular with attendees.
J.R. Wingfield, bested all competitors in the main event, breaking of 48 out of 50 targets. Congratulation to J.R. for winning the 2016 Crush'n Clays Championship. We look forward to him repeating the performance next year.
The remaining individual class winners were:
Class A Champion – Bob Nolan
Class B Champion – Lu Charette
Class C Champion – Rylie Pennell
Class D Champion – Jesse Lyon
Team competition results:
1st Place
– PSC
Team members: Lu Charette, JR Wingfield, Bob Richey, Mark Charette

2nd Place
– Vince Lively Target Terminators
Team members: Vince Lively, Zach Lively, Bob Krieger, JR Wingfield
3rd Place
– Aloof TM-1 (4-way tie—tie breaker rule invoked)
Team members: Marshall Williams, JP Glynn, Tim Walthall, Joe Suszko
Thanks go to our hosts and sponsors; the Virginia Shooting Sports Association, the Arlington-Fairfax Chapter of the Izaak Walton League of America, the National Rifle Association, Dominick Casciano, Suburban Electric Corporation, Northern Virginia Electric Cooperative, SCI Mid-Atlantic Bowhunters, and Vienna Septic Services, and all the volunteers whose tireless efforts made the event a great success.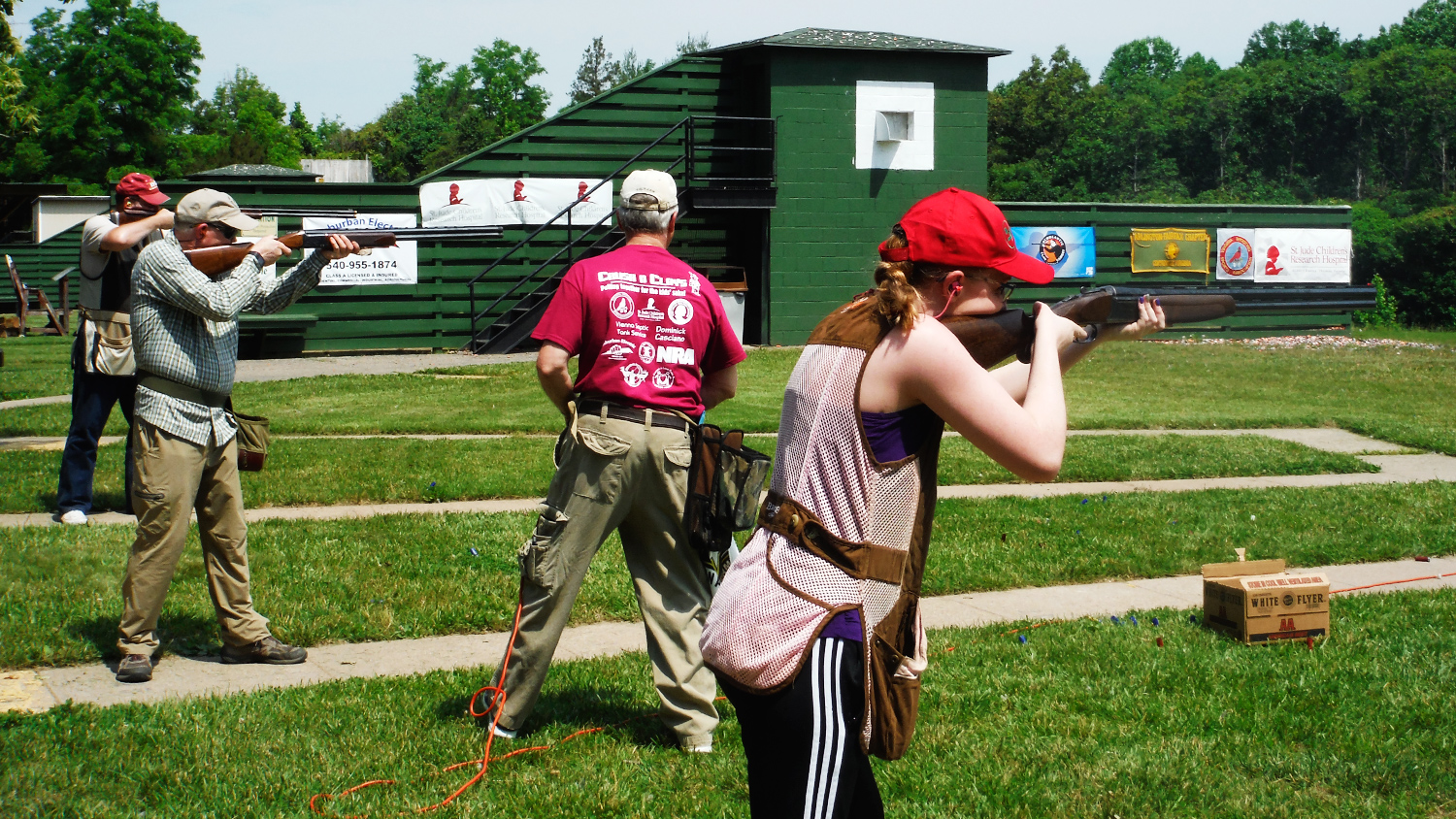 The tireless volunteers showed that, "Teamwork makes the dream work."
St. Jude Children's Research Hospital was founded by entertainer Danny Thomas to treat children with cancer and other catastrophic illnesses because he believed that no child should die in the dawn of life.
Since St. Jude was established, the survival rate for the most common type of childhood cancer, has increased from 4 percent in 1962 to 94 percent today. During this time, the overall survival rate for childhood cancers has risen from 20 percent to 80 percent.
Unlike other hospitals, the majority of funding for St. Jude comes from generous donors. Families never receive a bill from St. Jude for treatment, travel, housing or food.