Last September, the all-women D.C. Project had another successful trip to Washington, D.C., bringing its Second Amendment message that resonated with legislators on Capitol Hill. On a mission to share its credo that gun rights are human rights, the D.C. Project's visit culminated in a successful rally at the Supreme Court Building.
The D.C. Project is a nationwide organization of women committed to safeguarding the Second Amendment. Started in 2016 by pro shooter and former NRA World Shooting Lady Champion, Dianna Muller, she had one goal—bringing this rapidly-growing demographic of gun owners in direct connection with legislators. Women can provide another perspective on the Second Amendment to lawmakers, including their involvement in competitive shooting.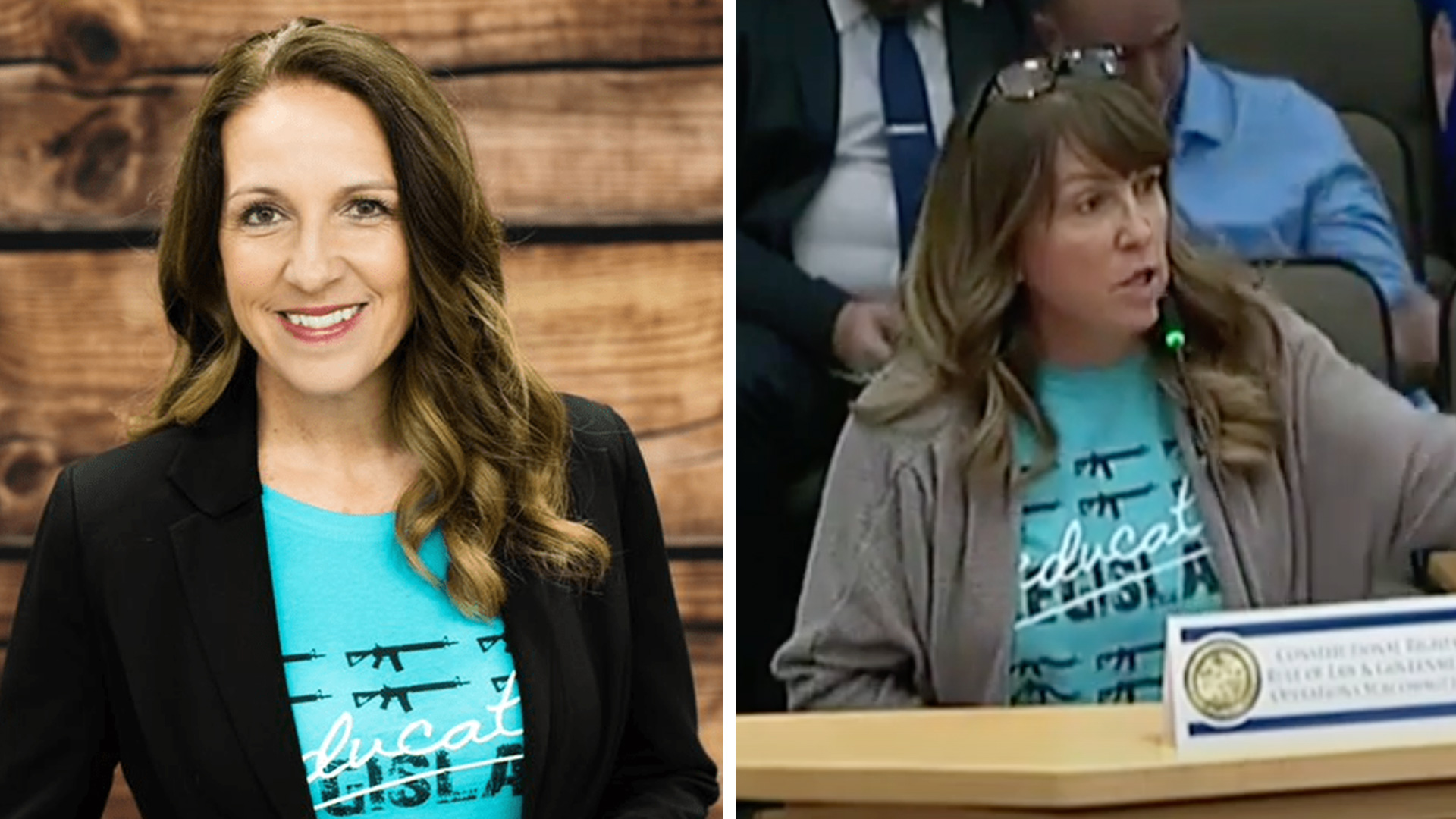 During the three-day trip to Washington, D.C. in September, 51 delegates representing 48 states met with legislators, both Republican and Democrat, to advocate for the Second Amendment. With a jam-packed schedule during their visit, the D.C. Project's delegates attended 135 meetings, including a reception hosted by the Congressional Second Amendment Caucus.
At least one House Republican was impressed by the D.C. Project's presentation. "This organization of women is a game changer," Rep. Marjorie Taylor-Greene (R-Ga.) said. "For years, anti-gun women and politicians have demanded Congress strip away the rights of law-abiding gun owners; the D.C. Project provides a counter to their misinformation."
This was the fifth visit to the nation's capital for the D.C. Project, and Muller described it as the "most impactful" trip yet. "We built bridges by sharing our personal and emotional stories of violence while emphasizing solutions the firearms industry is spearheading in mental health, school safety and firearms education," she said.
D.C. PROJECT WOMEN AND THE SECOND AMENDMENT
The women of the D.C. Project come from different backgrounds and political beliefs, but have one thing in common—respect for America's gun culture. "The Second Amendment is part of the United States Constitution and does not belong to one party," Muller said. "Female gun owners are diverse, and have individualized stories and accounts of why the Second Amendment is so important to them. These stories need to be shared as they are representative of many within legislators' constituencies."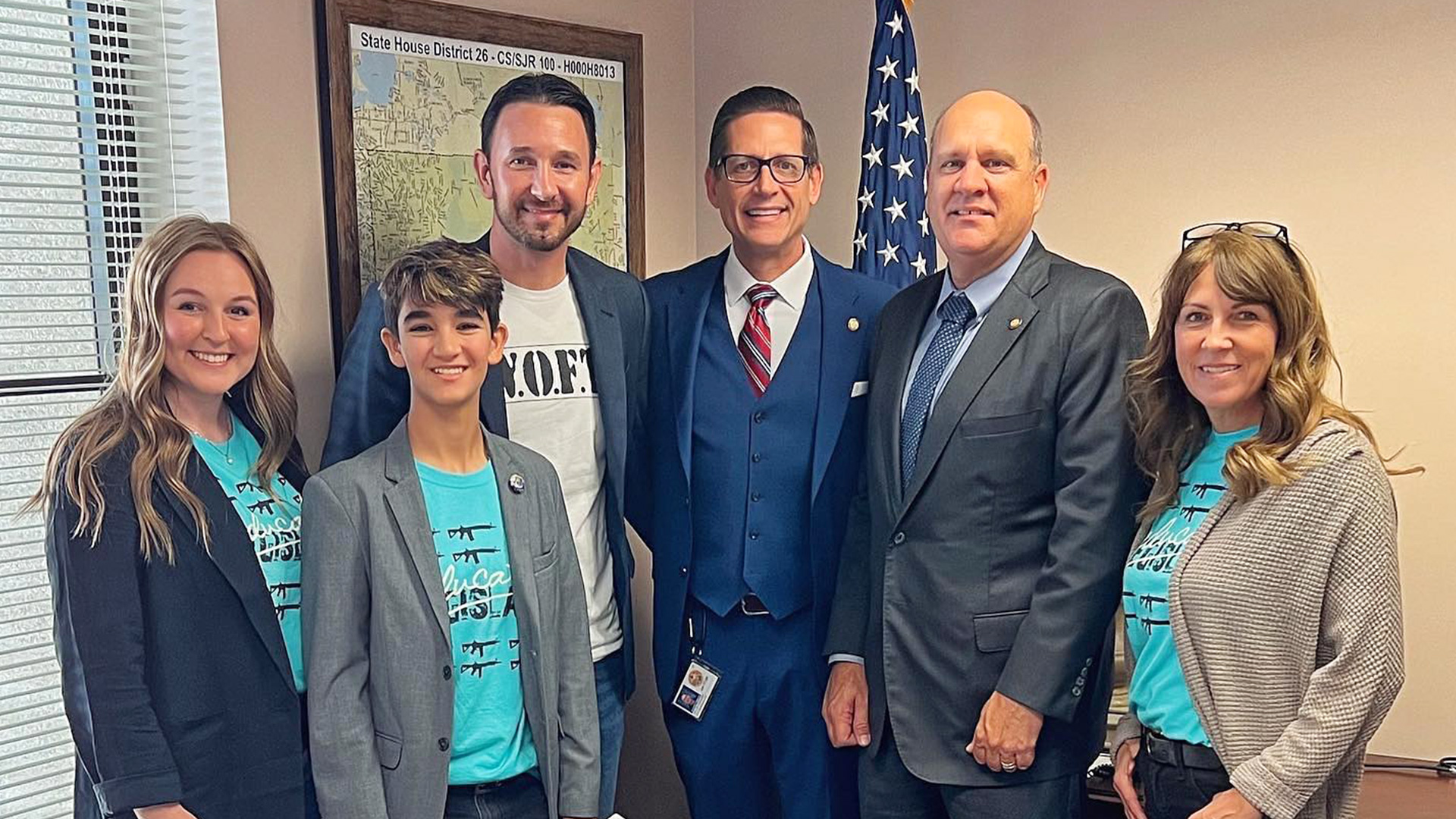 Like many people, Muller was totally unplugged from politics prior to starting the D.C. Project. That changed during a trip to Washington, D.C., when a friend set her up with her local representative. During that meeting, Muller had an epiphany: "Is there something that pro shooters can do to help educate all of the people in this building?" She got right to work.
Professional shooters such as Muller were key at the beginning of the D.C. Project, and as things progressed, women of all backgrounds joined as she gathered nationwide support. The D.C. Project mushroomed into a full-fledged gun rights organization that advocates at the state and federal levels. "The Second Amendment really is a uniting issue," Muller said. "It's for every law-abiding citizen of the United States—the Constitution protects the right of every citizen to be armed and to secure themselves."
One of the youngest and most active in the D.C. Project's leadership is the Indiana State Director, competitive shooter Beth Walker. She helms the group's social media channels and, at age 19, "teaches other Gen Zs about the importance and sanctity of essential liberties as Americans." Last month, Walker accompanied Dianna Muller and other D.C. Project delegates to the Florida State Capitol in Tallahassee. After Muller testified before the Florida House of Representatives regarding the state's Permitless Carry Bill, Walker said in a Facebook post, "I am all for true and pure Constitutional Carry and removing government interference in the right to carry. This bill should include the right to open carry."
In addition to standing up for gun rights on Capitol Hill, D.C. Project leaders are also making waves in their home states. Last year, the D.C. Project's Kansas State Director, Rebecca Schmoe, won her election to land a seat in the Kansas House of Representatives. Another State Director and a competitive shooter of 50 years, Gina Roberts of California, is a transgender woman and the D.C. Project's General LGBT Delegate. In November 2020, she became California's first-ever transgender Republican to win elected office, earning a four-year term on the Valley Center Parks and Recreation Board of Directors. (There are many more people from around the United States working with the D.C. Project you can view here.)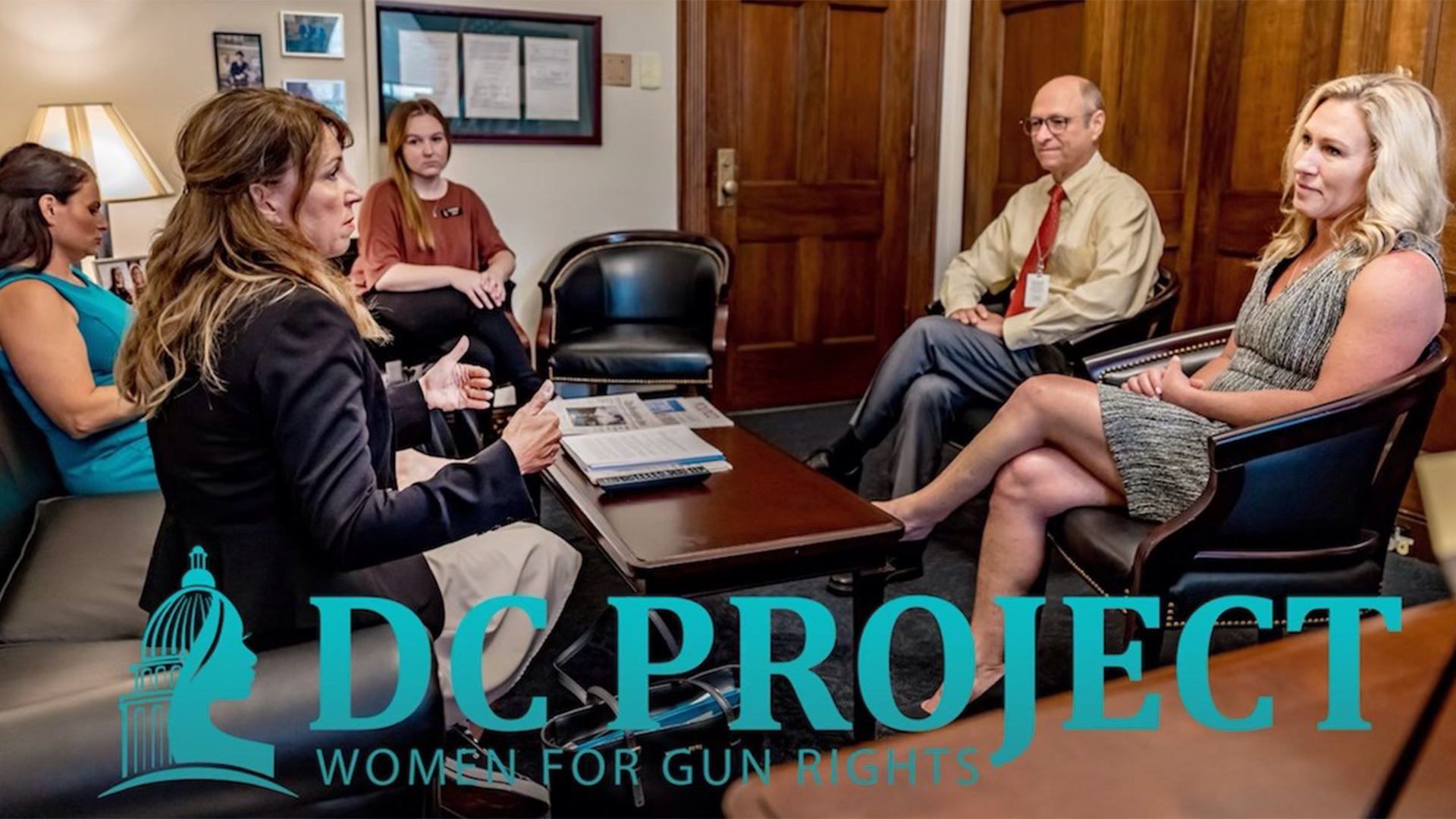 As for the future, Dianna Muller and the women of the D.C. Project anticipate that the momentum built over the last few years will help push for more Second Amendment advocacy at the state level. "It's a culture war and a messaging war. Conservatives and gun owners tend to keep to themselves," Muller said. "Now is the time for every gun owner to make sure they are supporting an organization, and also educate themselves on why they believe what they believe. You have to know what to say to your friends, your family and your community."
D.C. Project members are also making a difference in the lives of veterans. In February, the group's Suicide Prevention Educator, Kathleen Gilligan, won a $1 million grant from the U.S. Department of Veterans Affairs for her Sentinel mobile app, which is designed to aid in preventing veteran suicides. "For years, the D.C. Project has maintained firearm owners have meaningful solutions to reduce firearms deaths," Muller said. "This is an outstanding example."
Learn more about the D.C. Project at dcproject.info.