Real Avid announced the renewal of its sponsorship with 19-time Bianchi Cup Champion Doug Koenig, who is also an avid hunter and host of "Doug Koenig's Championship Season" reality TV show. He will continue promoting and using Real Avid tools throughout his adventures in 2022.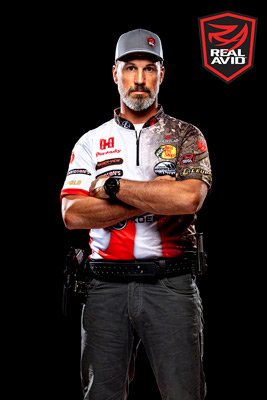 Says Koenig: "Having the right tools for the job, whether for competition or hunting, is a big deal and for the past year, Real Avid tools proved themself against the tough treatment I subject my gear to during training and competition. I'm ready to use their latest tools to help me succeed as I prepare for my 2022 competition season. Real Avid products are designed around the firearm and make cleaning, building and last-minute adjustments a simple process." 
Maintaining and modifying competition rifles and pistols requires much time spent at the gun bench. That's why Koenig prefers to use Real Avid tools such as the Master Gun Vise, which is the first bench vise made exclusively for guns and gun tools. Whether building and customizing, repairing, cleaning or mounting scopes and accessories, this vise improves the experience.
Additionally, Koenig keeps his precision rifles, semi-automatic pistols and shotguns in top condition with Real Avid's new maximum performance gun care line, which includes Bore-Max, a powerful gun-metal grade solvent that rapidly penetrates to dissolve copper and soften powder fouling, along with Gun-Max Gun Oil, a superior firearms lubricant. 
Learn more about Doug Koenig at dougkoenig.com.
Learn more about Real Avid at realavid.com.
---
Read more:
First Steps: Precision Rifle Series Production Division