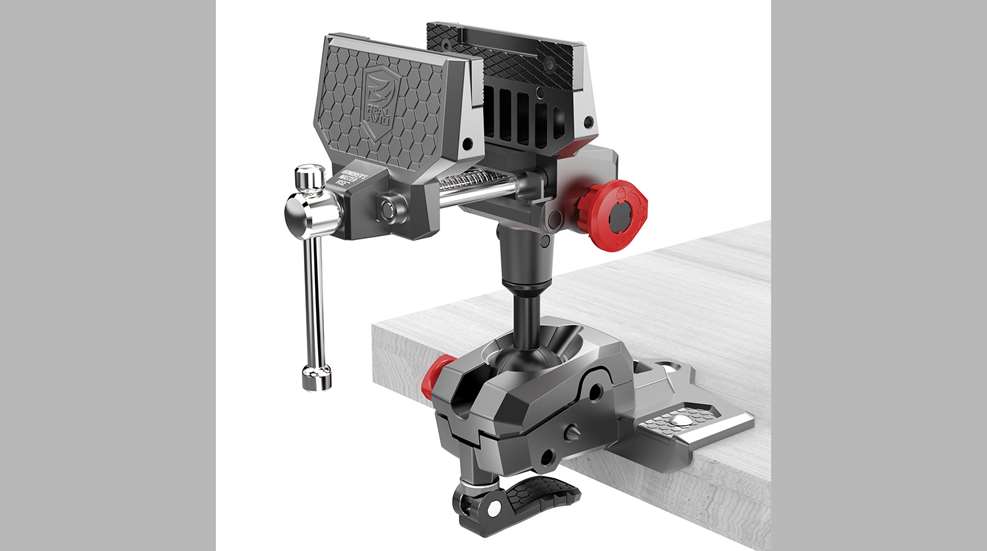 Real Avid has introduced a new product called the Master Gun Vise, which the company describes as "the first real bench vise made exclusively for guns and gun tools."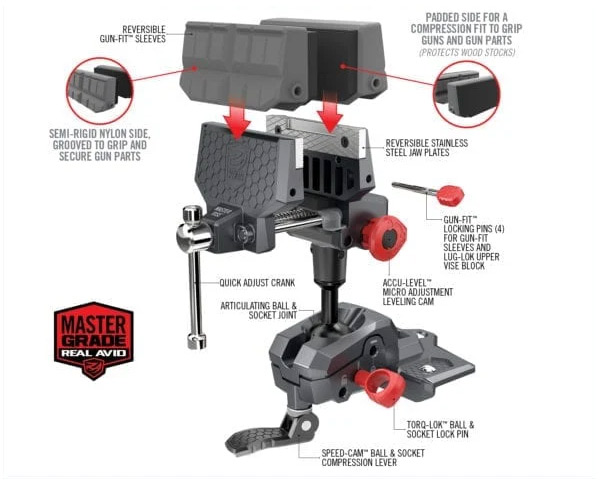 The base of the new vise includes an articulating ball and socket joint with the adjustable Speed-Cam lever that applies pressure to the joint. This allows the vise and gun to be positioned and repositioned in any orientation the user desires. Although the amount of adjustable compression applied with the Speed-Cam to the ball and socket joint is substantial, another part called the Torq-Lok pin is there for heavy toque applications. Removable, this pin intersects the ball and socket joint locking it into the base. The locking pin can be inserted every 90 degrees with the vise in either the vertical or horizontal position and stored in the base when not in use.
Another new feature is the Accu-Level leveling knob, which allows the vise to be tilted three degrees to either side, which is helpful for making micro adjustments while leveling guns for optics mounting without the need to remove or reposition the firearm.
Additionally, reversible Gun-Fit sleeves that can be added with pins that lock them in place. One side has a high-density foam pad providing a compression fit to firmly grip cosmetic surfaces, while the other side is rigid nylon with grooves to secure gun parts and more.
MSRP is $299.99. Learn more at realavid.com.
---
Read more:
Heavy 9mm Luger Bullets: Everything You Need To Know