Focusing on functionality, the new Smart Drive 90 kit from Real Avid
(MSRP: $99.99) 
is a master-grade set of gunsmithing drivers and bits that should prove useful both at home or at the range. Real Avid says they paid special attention to the small things while developing it.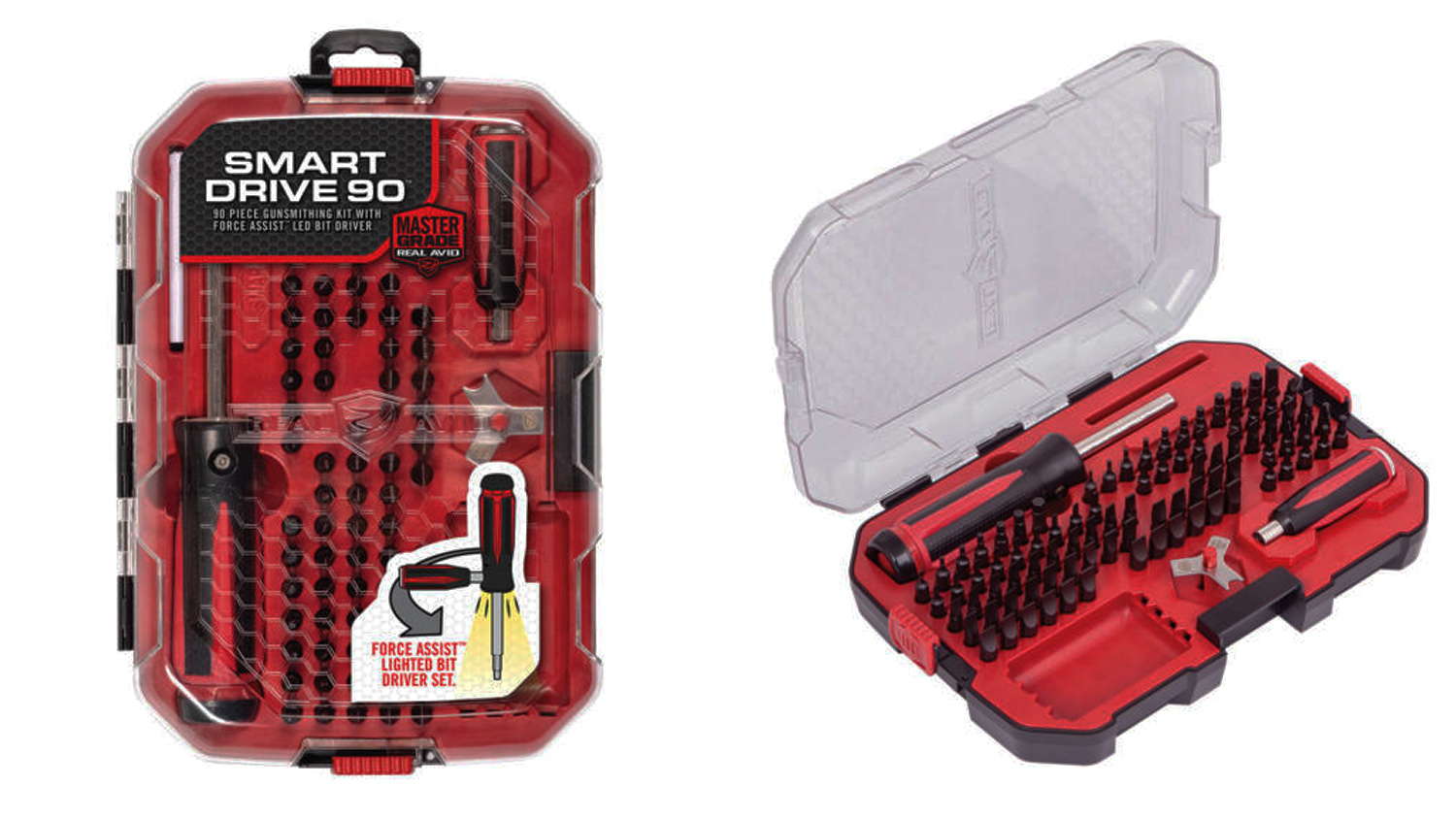 As such, the Smart Drive 90 kit includes 87 standard and metric black oxide coated bits. The sizes and types range from 3mm to 9mm along with Torx, Phillips, Metric hex and Standard hex bits. A scope turret tool is also included.
The main driver has a jeweler's top handle, which allows for one-handed adjustments and also includes a built-in LED light (COBB 360°) so that you can clearly see what you are working on. Additionally, a smaller driver is included. It can be used on its own for tight spaces, or pair it with the larger driver for increased torque in difficult scenarios, such as dealing with rusted-out fasteners. The rubberized handles should help with grip.
The Smart Drive 90 is available for purchase now, and it comes in a plastic case with a clear polycarbonate lid to help you find what your need quickly. For convenience, the case has a magnetic compartment for organizing parts that doubles as a temporary storage option for fasteners and springs during disassembly.
Learn more at
www.RealAvid.com
.