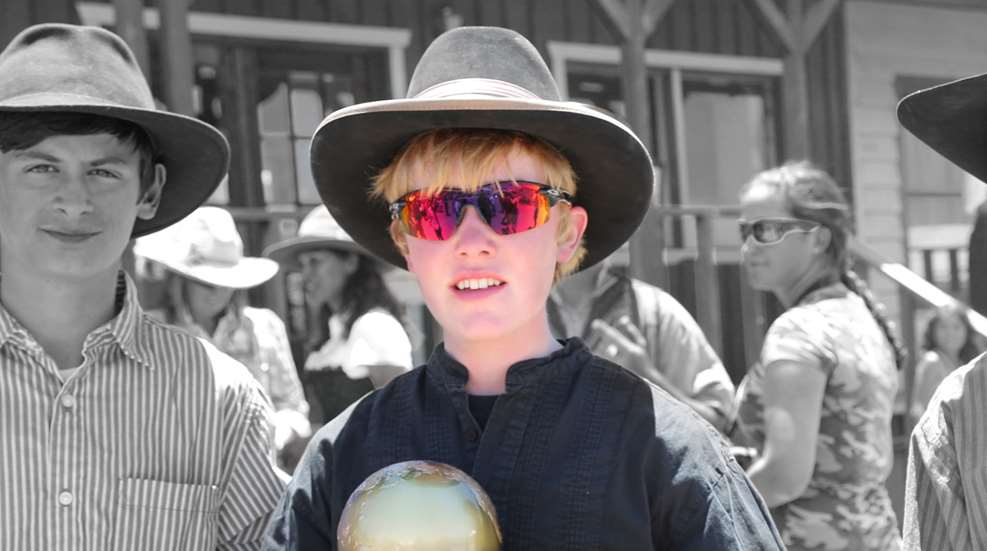 Operating under the shooting pseudonym Matt Black, Dylan Holsey is merely 19 years old but already hosts an impressive list of titles to his name. Winning Overall at the Cowboy Action Shooting World Championships three times, the teen has earned state, regional and national titles on top of his World Champion moniker. Decked out in Old West-style clothing and gear, Holsey has wowed onlookers for years with his blazing speeds in the world of Cowboy Action Shooting.

Cowboy Action Shooting is a subset of the competition world in which shooters compete with multiple guns—usually historic-style revolvers, lever-action rifles and side-by-side double barreled shotguns. Competitors go head to head in timed stages dressed in garb and gear from the Old West. It's a throwback to a time long ago; but for competitors like Holsey, it's a way to stay connected to history and bond with fellow Wild West aficionados.

"I've always had a love for the Old West and history," Holsey told Shooting Sports USA. "The camaraderie of the people and the adrenaline from the stages is always lots of fun! There is a saying within the sport that says, come for the shooting and stay for the people."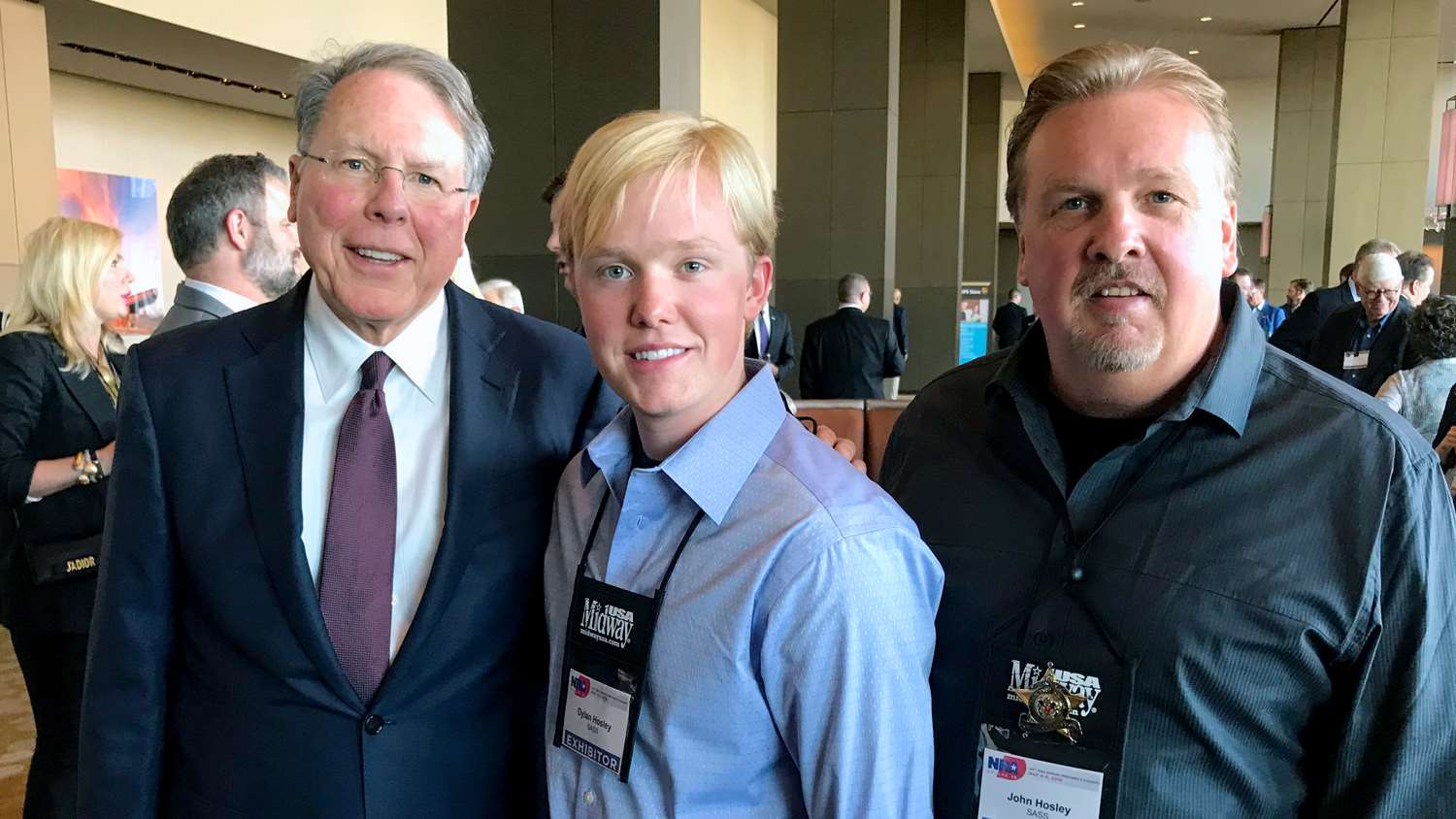 Holsey's name is well-known among his community; then again, it's hard to hide when you're the kid who went head-to-head with a MAC-10 and won—dismantling targets with a lever-action rifle at a speed greater than the fully automatic sub-machine gun. Holsey's journey in the sport began unassumingly enough at the tender age of five.


"My father got me into shooting," Holsey commented. "I started shooting in competition at age five. I was the youngest person in the world to compete [at End of Trail]."
Despite his impressive moves, Holsey said the journey to the top wasn't necessarily an easy one. Like most top-notch competition shooters, the road to success is littered with hard work, practice and sacrifice.
"When I was younger I used to dry-fire practice
every day for at least two hours. We would shoot
a match almost every weekend and I would
practice live fire after the monthly matches. We
would shoot close to 10,000 rounds a month between me and my dad … most of that was me," he explained with both a smile and a chuckle
.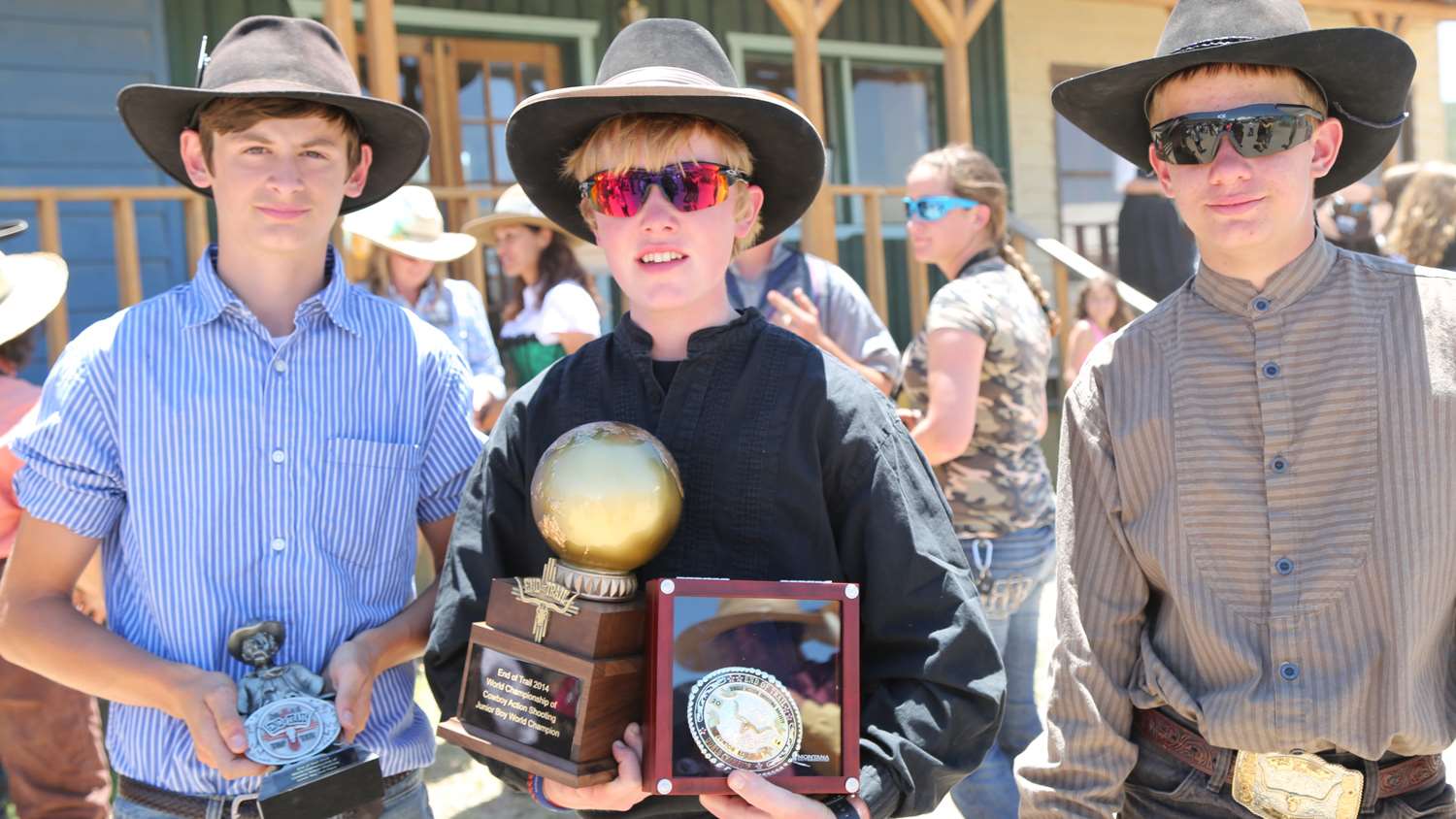 These days Holsey's practice sessions have eased. Preparation has moved from countless rounds downrange to a mix of dry fire and live, as well as mental preparation. Pre-gaming with his dad for each match and stage is also a must.


"I ramp up the practice a few weeks prior to a big match which consists of dry fire, live fire and working on my mental game. Going over a solid game plan with my dad is always very important to me," Holsey said.
Despite his perseverance and hard work, Holsey still faces challenges in the shooting community—most notably, haters. Growing up is hard enough without being in the public eye but throw in some success and suddenly it's a recipe for bullying. Holsey admits that he has been the target of insults and mean-spirited comments from time to time—but he takes it all in stride, adopting a live and let live attitude.
"Jealousy is an ugly thing. I've learned that when someone is hating on me for no reason it isn't at all about me it's about them and their own insecurities," Holsey deftly explained. "I just smile and be as nice as possible to them. Taking the high road is always a good idea."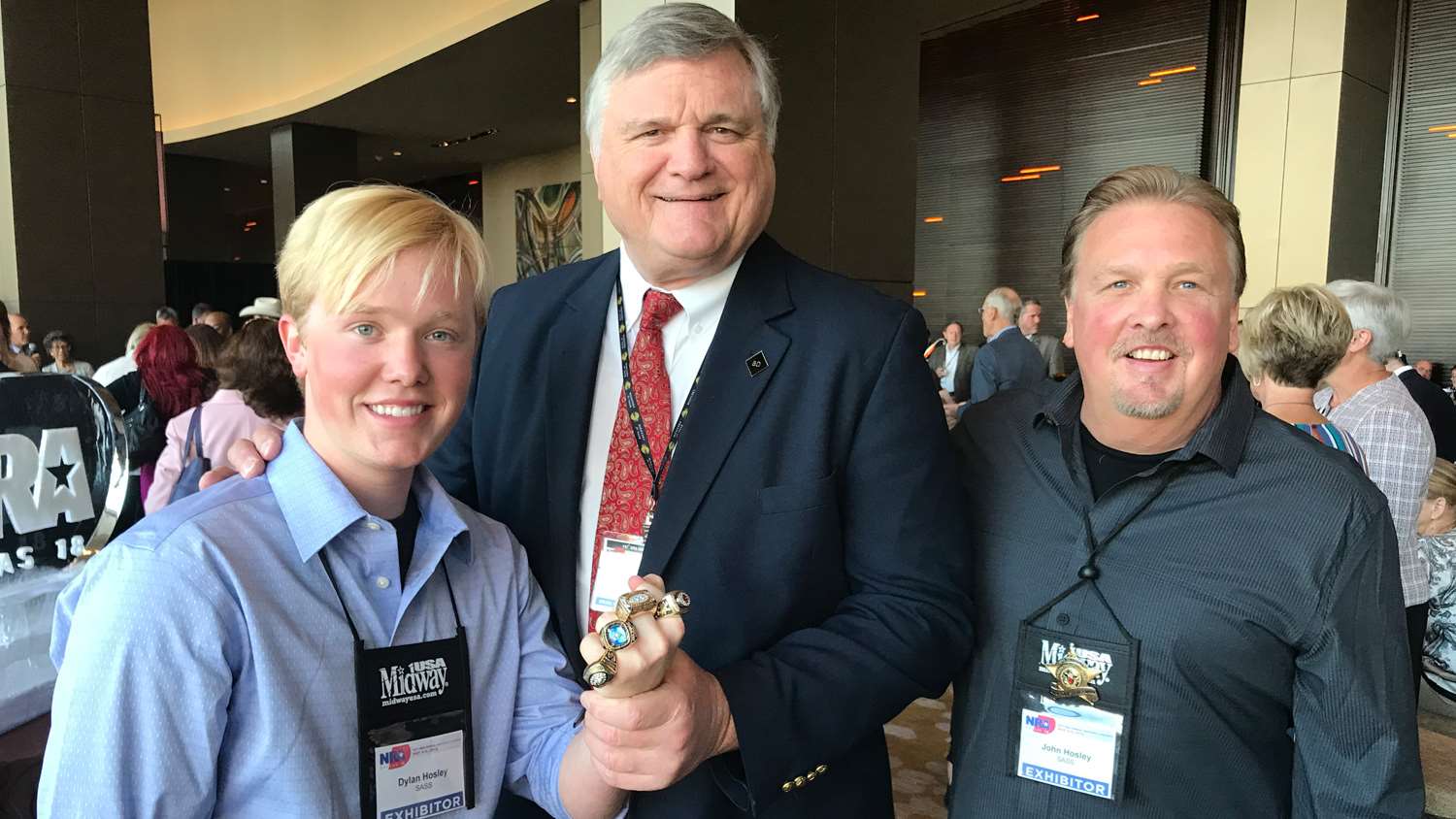 Though he is still a teenager, Holsey has managed to keep a solid perspective on life and his accomplishments. The shooting whiz kid doesn't take his role in the competition world too seriously, balancing his love for the sport and competition with his everyday life as a normal, American teen.
"Cowboy Action Shooting has provided an opportunity for me to not only push myself but to create lasting relationships all over the world. It's been a big part of my life for many years however it isn't my entire world," said Holsey. "All those titles don't make me who or what I am though. I'm a guy who loves God, my family, my country and, of course, all of my friends."
Photos by NRA National Firearms Museum Senior Curator Philip Schreier.
---
Read how Western movie nostalgia inspired one shooter to return to Cowboy Action Shooting competition.